It's week 10 of my 52 Things in 52 Weeks Declutter Challenge. If you haven't signed up yet, join me today as I help you remove all those things in your home you no longer need or use.
Soon enough the weather is going to start to cool down and we'll need to put a blanket and any other winter linens on the bed. This is a good opportunity to take stock of what you have, purge what you haven't used in years and also give them a clean so they are ready to use.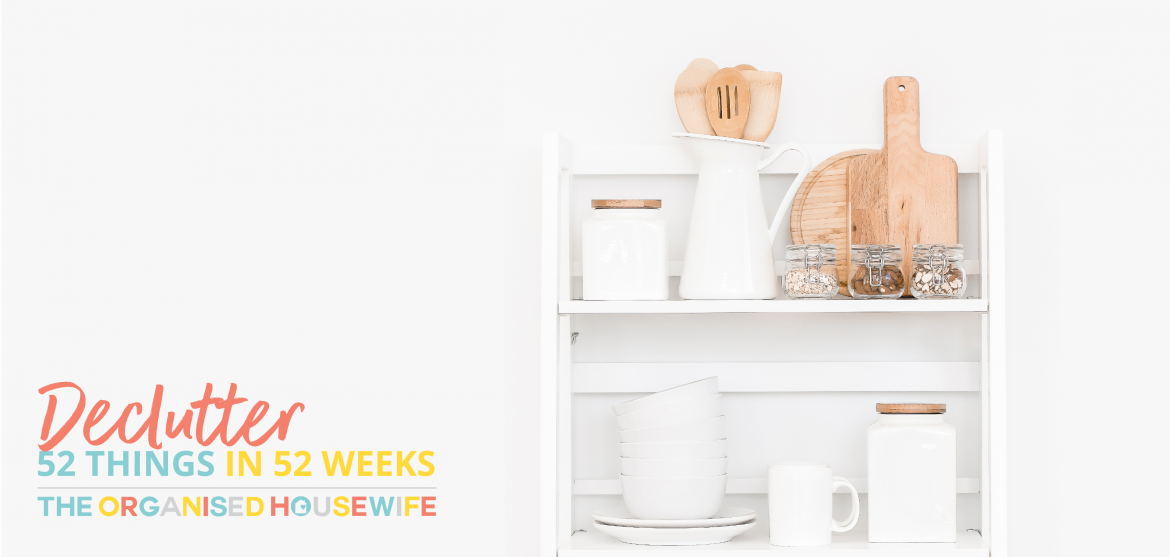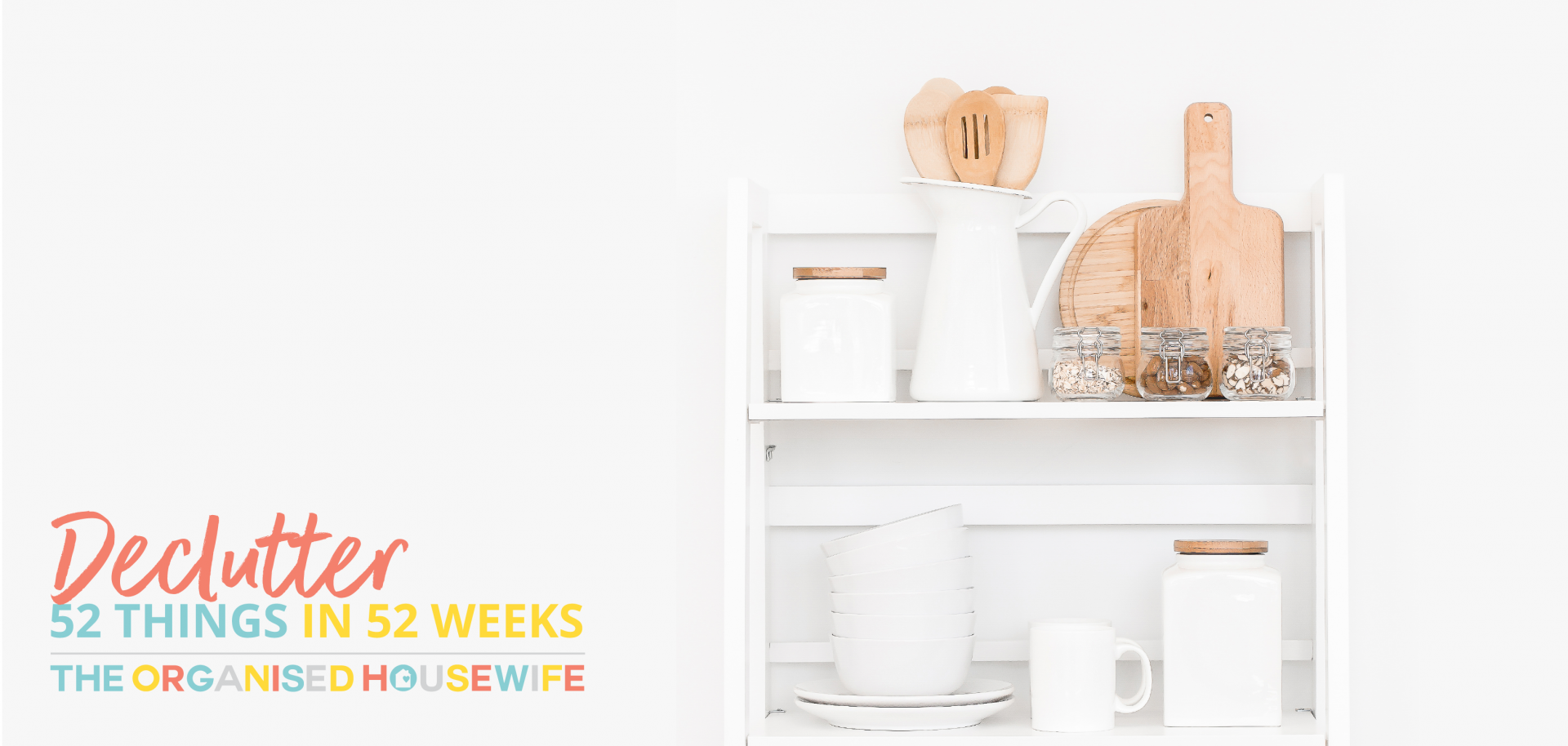 The 'Declutter 52 things in 52 Weeks' Challenge is completely FREE!!! Sign up to my daily emails so you don't miss when the next task goes live. Alternatively, visit the blog each Wednesday to see the latest task. I will publish a new task on the blog every Wednesday.
Please share a photo of your space each week on Instagram using hashtag #declutter52 and tag @theorganisedhousewife
---
Decluttering Task #10
Bed and Bath Linens
I keep my winter linens at the top our linen cupboard so they are at easy reach for when needed. Before winter sets in, it's the best time to go through everything you have and purge any that are no longer useful or you don't want to use anymore. I had a good clean out of our linens last year, purging loads of my kid's old quilt covers, as my kids are older now they don't want trucks and unicorn bed covers. It's a natural progression as your kids get older. I like knowing they can make some other children happy when given away, and I give old and weathered linen to a friend who uses them as rags in her business.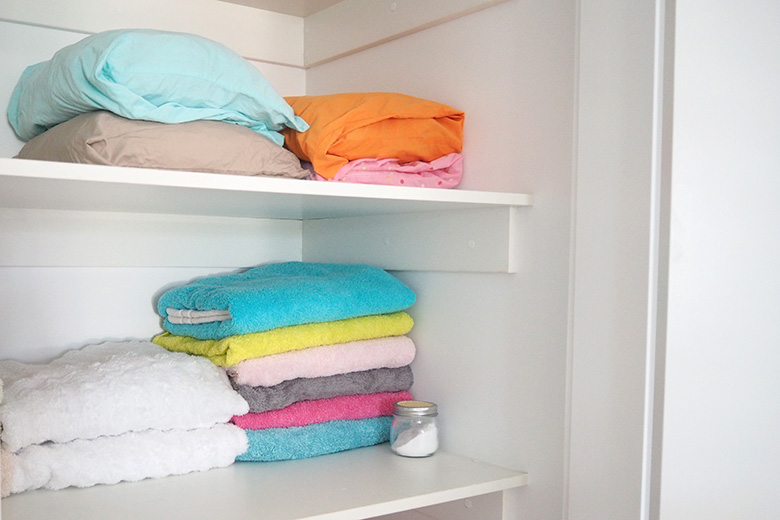 TODAY'S TASK: DECLUTTER YOUR SUMMER AND WINTER LINENS AND PURGE ALL THE ONES THAT YOU NO LONGER WANT OR NEED.
Note: My definition of purge – sell, donate, repurpose or throw away items as you see fit!!
Go through all your winter linens and purge any excess items you don't need
Items that are very worn and need replacing should be purged
Items that are still in good condition can be donated to friends with little ones or given to charity
Purge summer linen you know you will not use next year
Check your winter linen and anything that needed to be purged the year before but wasn't, get rid of it
Check that all your linen is for the right bed size and you're not holding onto linen that you don't have a bed for anymore (eg. single bed)
Create a shopping list of the items you need to replace so you have them ready for winter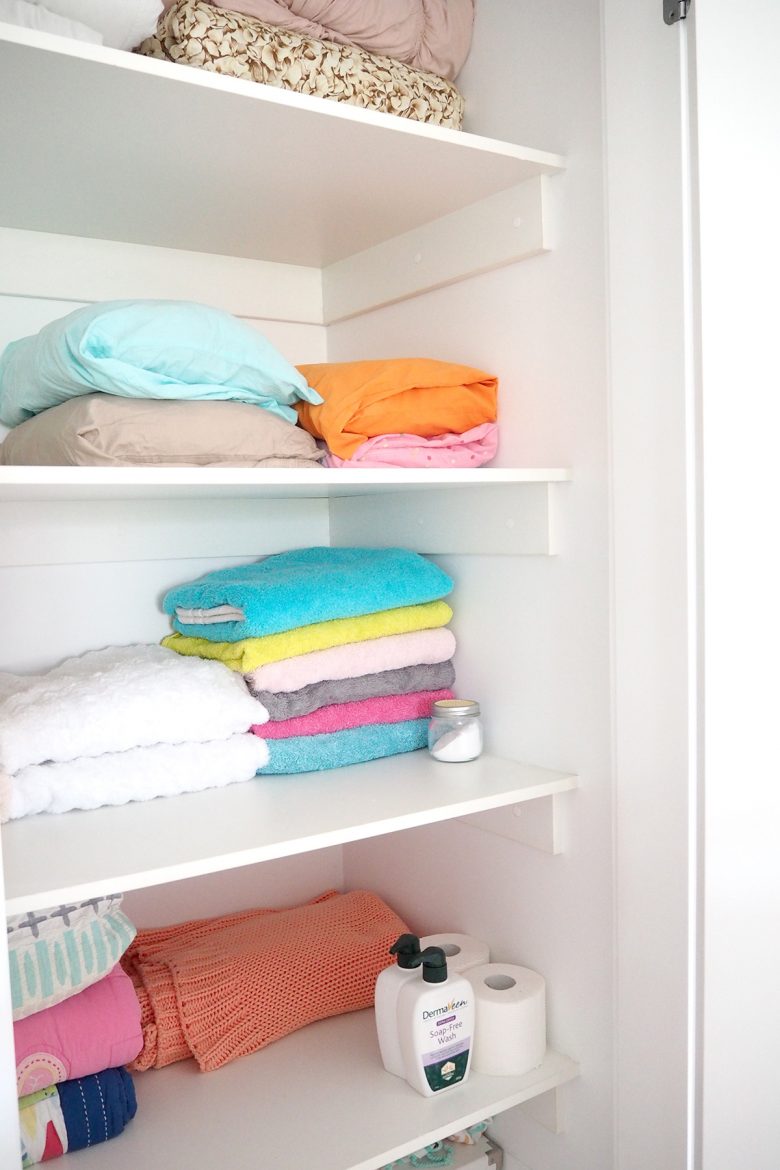 For each bed in our home I have the following:
2 x regular sheet sets
2 x flannelette sheet sets
1 x blanket
2 x quilts/doonas
1 x pillow
1 x mattress protector
1 x pillow protector
TIME TO REWASH ALL YOUR LINENS
It's not always necessary, but I do it every six months. I rewash all the winter linen after a good purge just to get it all nice and fresh, because after all, most of your winter linen has been either sitting at the top of your linen cupboard completely untouched for months, or in storage in a suitcase or garbage bags, so it really is a good idea to rewash everything before you start using it for the cooler months. After a good wash, you just wash them generally, every time you change your linen on all the beds. Simple!!! It's just a matter of keeping up with your laundry routines and that way it won't get on top of you.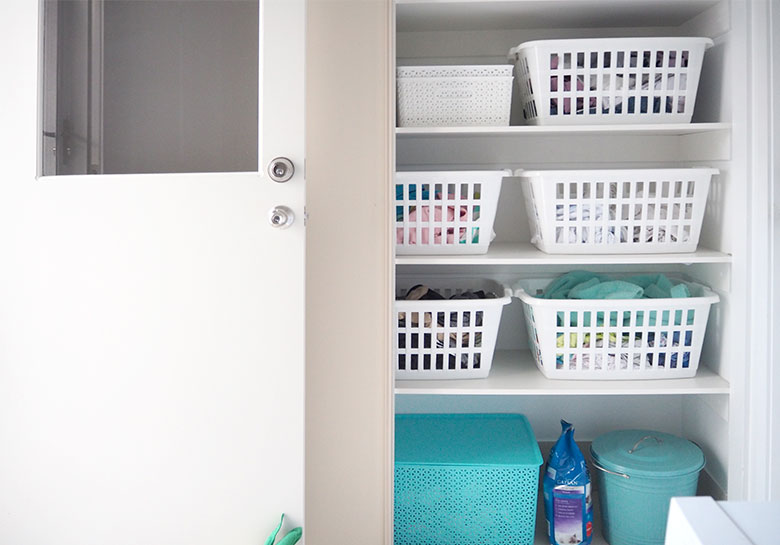 Don't forget to wash all your pillows too because they are the worst for picking up dust mites which can make everyone sick with allergies and colds. If you store your pillows for a long time, you never know what creepy crawlies might be in between the layers, so it's always good to give them a really good clean before the winter linen goes on the bed. Besides, there is no better feeling than jumping into bed when everything is fresh and smells like a garden. Mmm I love fresh sheets and linen.
READ MORE: How To Wash and Clean Pillows

LINEN CUPBOARD DEODORISER
Something else that helps a lot, is a deodoriser that you can use to refresh the smell of your linens. Once you've rewashed everything and you're set for the cooler months, use a linen cupboard deodoriser to keep the linen fresh. I hate that musty smell your linen can get sometimes, so I like to use a linen cupboard deodoriser all year round to keep everything fresh. Once I've done the 'Big Wash" before winter time, I just put it in the cupboard and it does the work for me. I make my own too because I know exactly what's in it that way and I'm also reassured that it is made completely from natural products and no chemical smells will be absorbed by our linens. It's very simple to make and works a treat at keeping your linen fresh as a daisy, so if you want to make it too and try it out, click below.
READ MORE: Linen Cupboard Deodoriser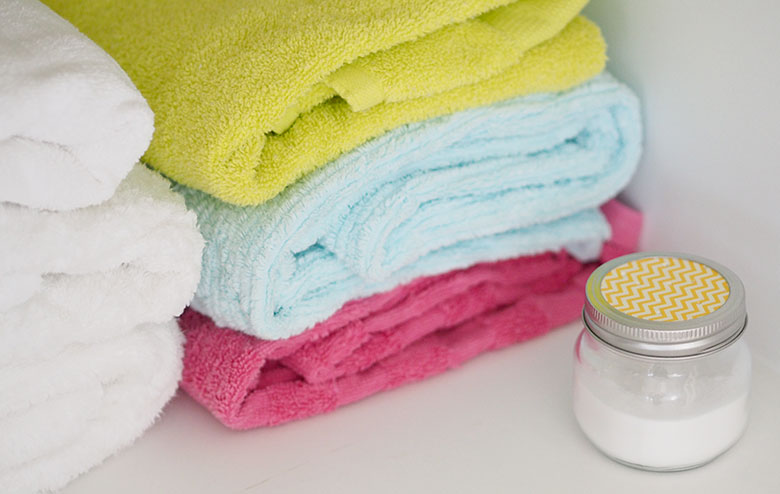 SPRING CLEAN YOUR WASHING MACHINE
I know you are heading towards Autumn now, so let's call spring cleaning 'autumn cleaning' just for the sake of it. I wonder why everyone only Spring cleans!! I do both but that's just me I guess LOL. Anyway, the main point here is to remind you to give your washing machine a good clean out too before you start rewashing everything. You know what stuck lint in the back of your washing machine can do to washing machines. Block them, make them unstable, make your washing even dirtier than when you started, so get in there and give your machine a really good Spring (Autumn) clean.
READ MORE: How To Clean Your Washing Machine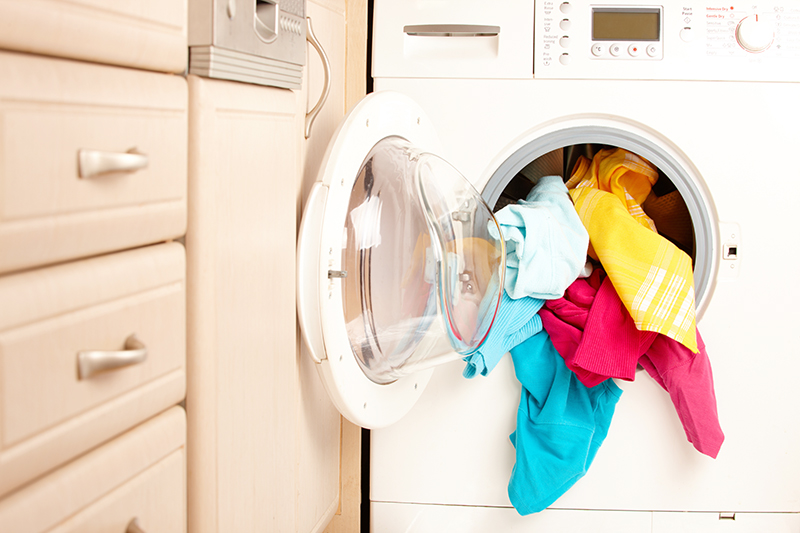 FOLDING FITTED SHEETS
Folding fitted sheets correctly will save you so much space in the linen cupboard. I'm sure you know how annoying fitted sheets are when you put them away and they're not folded the right way. Because they don't have the proper corners like blankets and standard sheets, they tend to just always look untidy when put away. Now, I don't fold mine perfectly, but I do have a system that I wanted to show you. I hope this video of how I do it will help.
GREAT PLACES TO BUY NEW LINEN
I do love me some new linens and am guilty of indulging on some beautiful linens as a very special treat. There's something about having a nice quilt cover on the bed. If you're looking for some great new linen products like sheets, fitted sheets, doona sets and pillows, check out some of these luscious linens.
Find this Home Republic Casablanca White Quilt Cover here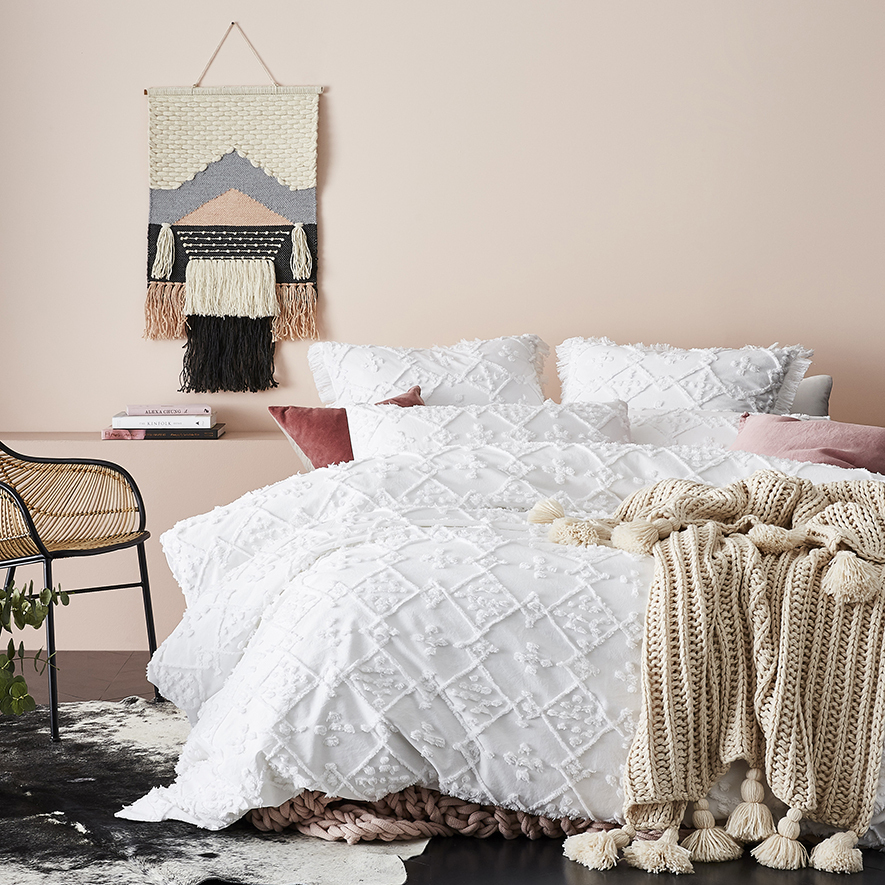 Find this Henna Mustard Quilted Quilt Cover here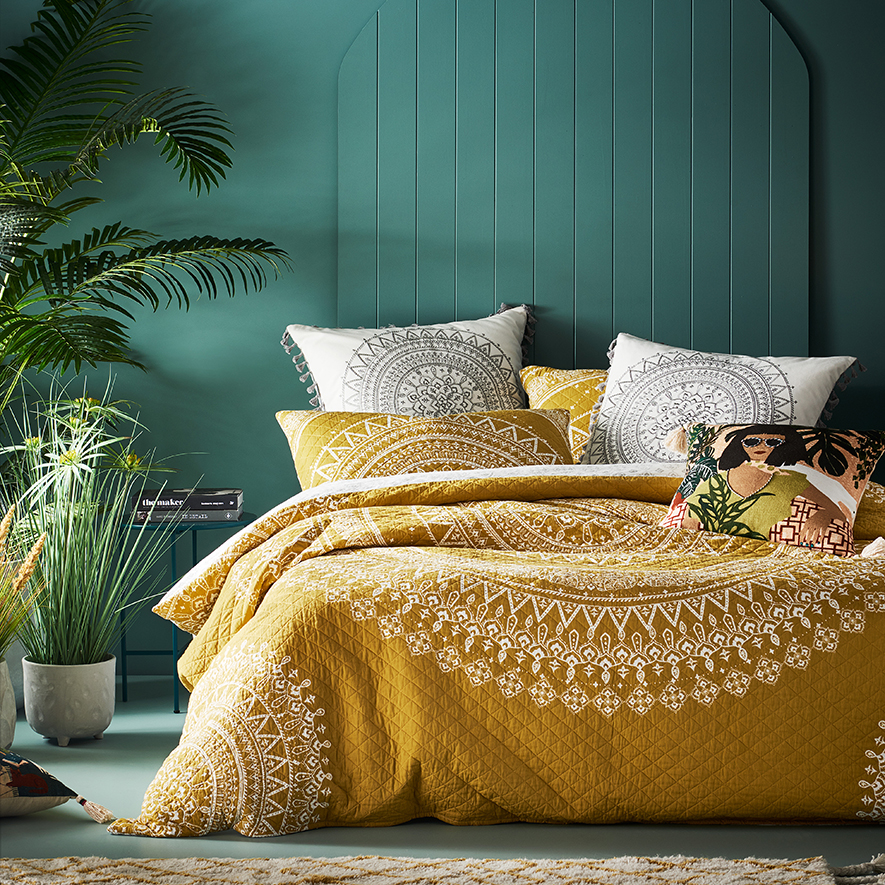 PURCHASE NOW: Laundry Schedule and Poster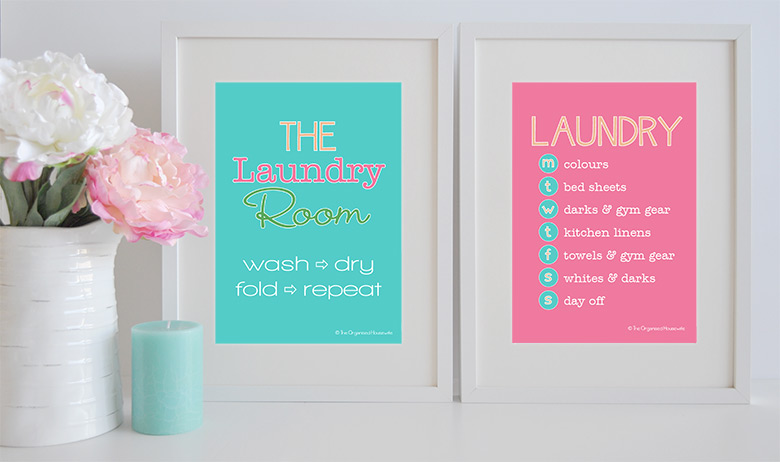 At what age did your kids give up their favourite cartoon characters linen sets?
All three of mine were around 10 where they felt that they were getting too old for them, so I'm wondering how old your kids were when they no longer wanted kids linen.