A new Decluttering task will be published on the blog each Tuesday.  I will share a link to the task on facebook and in the Tuesday Daily Task newsletter.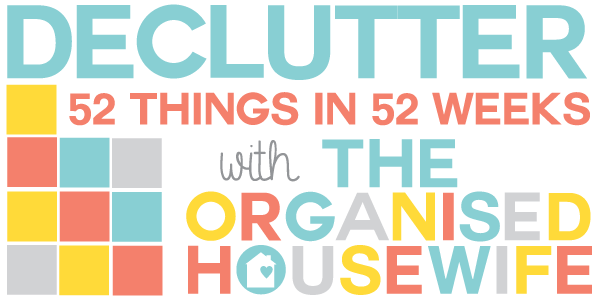 Follow along on instagram with hashtag #declutter52
View previous Decluttering Challenge Tasks here
My definition of purge – sell, donate, repurpose or throw away items as you see fit


China, Crystal and Ornaments
A reader asked me last week:
What I'm struggling with are all the knick knacks that are sentimental to me that I want to keep but don't want cluttering up the rest of the house. Is there a way to present them, or should I just store them in a box somewhere?
My answer:
No don't store all of them in a box, if you truly love the items you should display them.  But just consider do you need so many, do you need to keep onto them, do they make you happy when you look at them?  If you do want to purge them you could take a photo so you have a visual memory of them.  To display I would just make sure that you are not cluttering your surfaces with what you do have  and make it a place that makes you smile when you look at it.
I remember watching Oprah all those years ago and watching her organising guru Peter Walsh (who I am very very excited to meet at the end of this month), he says… "If you value an item, it should get honor and respect – not be buried in dust or shoved in a plastic bag somewhere". Treat your times with the respect it so deserves otherwise part with it. 
….
Sentimental items are hard to part with and to be completely honest with you I do have a few items in boxes in the top of my wardrobe.  They are obviously in the wardrobe for a reason and not on display, I forget what's even there it has been 10 years since we moved into this house and I haven't opened the box.  I plan on reorganising my wardrobe these school holidays so I will purge them.
I have a few sentimental items I totally adore. My mum painted the flamingos below at a ceramics class when I was young, they remind me of my childhood.  These were in a box far in the back of mum's storage shed, my youngest found them, she yelled out mummy I found something really beautiful, can we keep it.  I cried they were beautiful and absolutely yes to keeping them, they now have pride of place on the buffet in our dining area.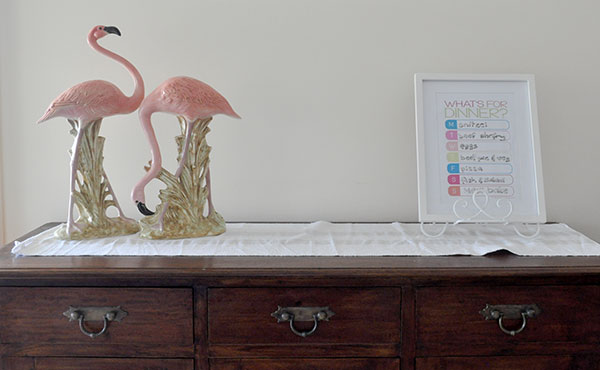 Below are a few items that my Nan had on display growing up, I can't remember the story behind the brass vase, she painted the ceramic one, but again they just give me fond memories of my grandparents.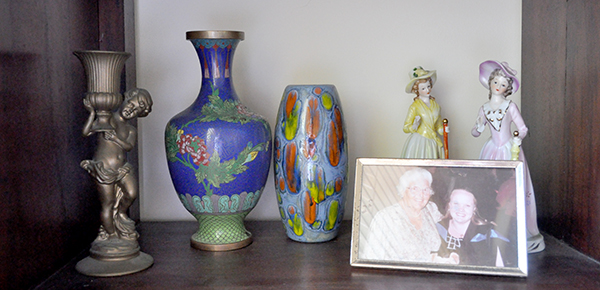 Todays task is to:
Today, go through all your china, crystal and ornaments that are on display, sentimental or not and consider this: Treat your times with the respect it so deserves otherwise part with it.
How many items have you been able to purge today?
I would like to see a photo of your purge pile on Instagram, use the hashtag #declutter52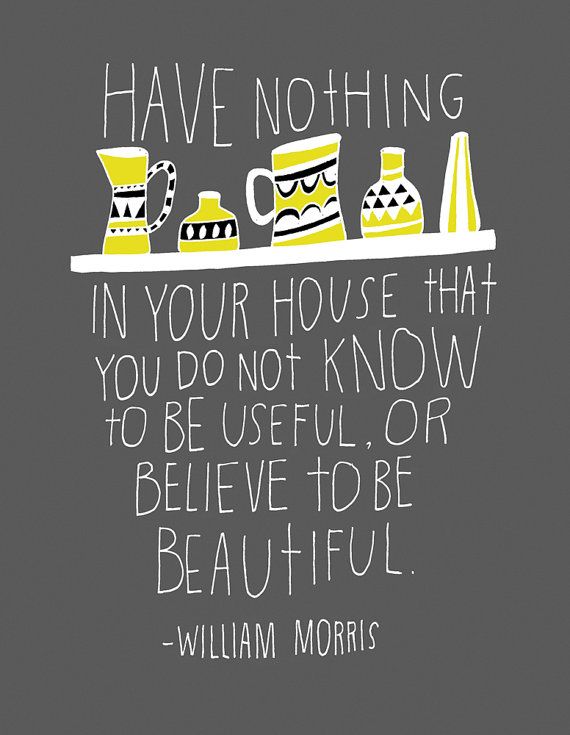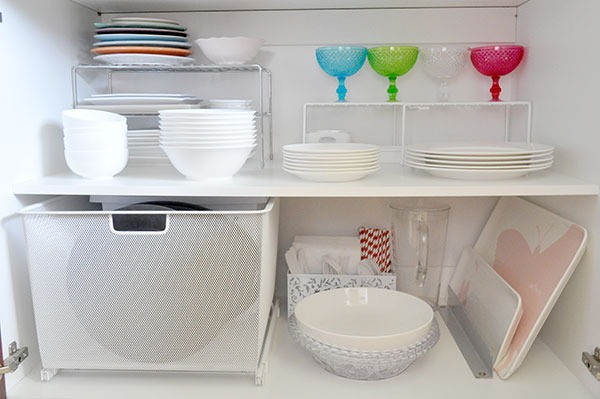 Please join the Declutter Challenge, I truly hope that together we can make a difference in your home