This storage system also has a shelf on top, perfect for storing the washing basket.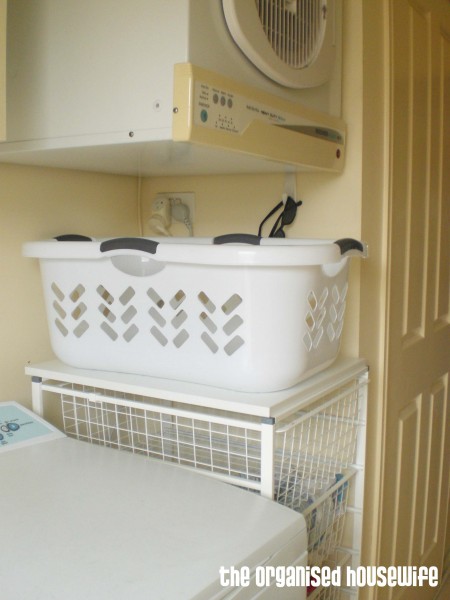 ---
I like to wear sunglasses when I put my washing on the line, it's just so glary outside.  So I have used one of my most favourite products a 3M Command Hook (I am 3M's biggest fan), and keep a pair close by just for washing.  These are an old pair of sunnies very scratched, but they do the trick.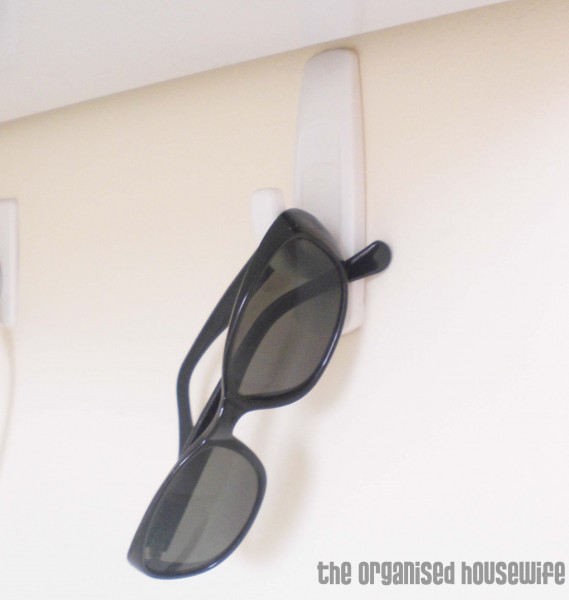 ---
We have just recently installed this IKEA drying rack, ideal as it frees up floor space compared to a clothes hoist.  It allows me to dry items that I don't want in the sun like kids swimmers and other dedicates, as well as drying items over night like uniforms and sporting gear.  It is adjustable, but I use the side hooks for little items like swimming pants and bras.  Yes it is high up from the ground, I need a step stool to reach….lol.