Here are a few quirky kitchen tips that you may not know about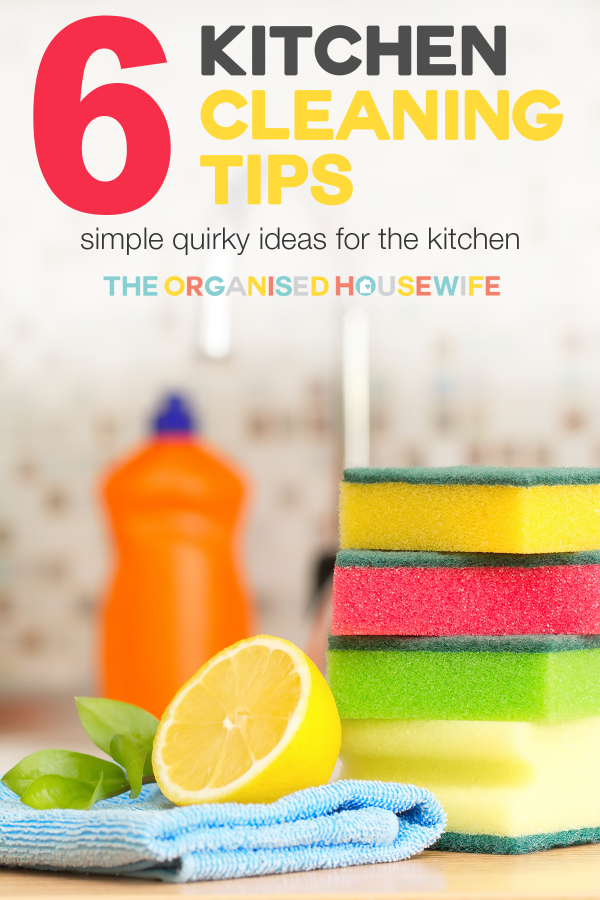 Kitchen Cleaning Tips
Clean your oven racks in the bathtub.
If you have stored onions in a container and it now smells soak some newspaper in the container and soon it will remove the smell.
To remove food stains from plastic containers, soak the container with a denature tablet, will be like new in no time!!
When measuring ingredients like honey spray your cup or spoon with cooking spray first, then it will slide out and easy clean up.
Your kitchen sponge needs to be cleaned regularly.  When your next turning on the dishwasher put your sponge in as well.  The hot water will kill the nasty germs.
To remove limescale from your kettle element place 1 part vinegar to 2 parts water (use enough water to cover the element) and boil for 10 minutes.  Wait until the water is cool, then give it a rinse. Tips on how to clean your kettle here.