I find I can't sit still when I am talking on the phone and take the opportunity to do a few little tasks around the home.  Multitasking at its best!!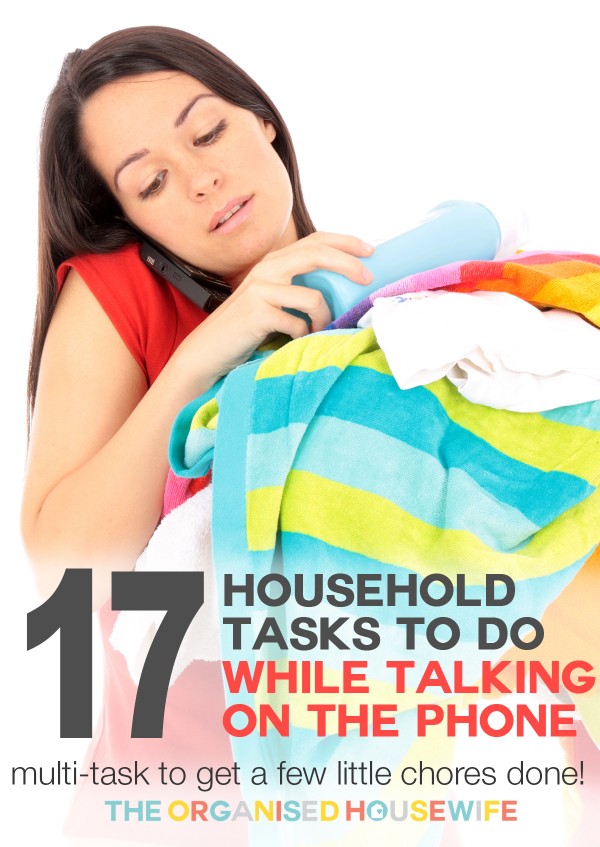 This is a great chance to do the tasks that you have been putting off and don't normally have time to do in your regular cleaning schedule.  Check out The Organised Housewife Cleaning Checklist here.
Household tasks to do while you're talking on the phone
There are a few chores you can do while talking on the phone, a few could be:
Dust
Sweep the floor
Mop the floor
Make beds
Sort through magazine pile
Fold the clothes
Clear cluttered surfaces
Do you have any more suggestions I can add to the list?