I buy Palmolive detergent in a large 4L bottle from Big W.  I find it more economical and trying to do my bit by reducing the amount of plastic in our landfill.  I used to refill an old bottle but it soon got grubby, very sticky and didn't look all that fancy on my kitchen bench.
I am a minimalist and don't like clutter, but I do however like to keep my detergent on the bench for easy access.  I have been searching for something different to store my dish washing liquid in. On my recent trip to Sydney, I found exactly what I was after, it's looks like a bottle that holds tomato sauce, it is perfect and it squirts the liquid out so easily :D.  It was $1.25, bargain, so I purchased two and use the other for my cooking oil.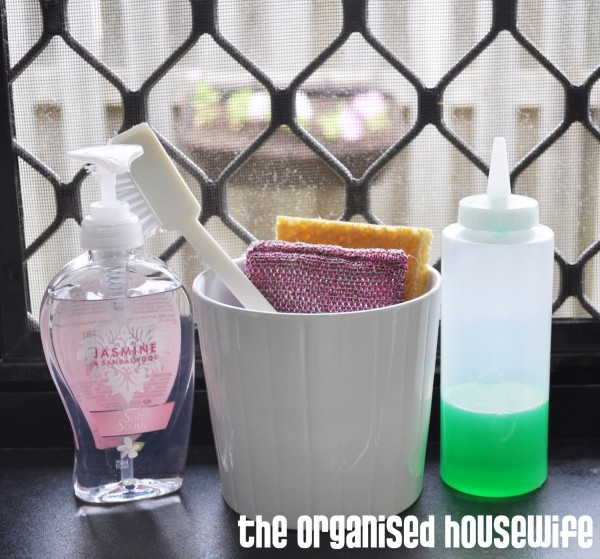 I did have a nice ceramic soap dispenser to hold the hand soap but it went rusty inside (so now I am back to using the standard store bottles), at least I know when it's nearly empty (again I refill using the bulk packs). I also have a ceramic pot from IKEA which happily stores my kitchen sponges.
How do you store your detergent and sponges?