My children have always loved singing, especially DD#1.  As far as I can remember I always sang songs as I put her to bed.  DS, her twin brother didn't enjoy singing so much, he enjoys a big tickle.  Now, if DD#1 can't get to sleep or wakes from a nightmare I start singing one of the songs we always sung together when she was young and it puts her straight to sleep.
Here are some of the songs we sing: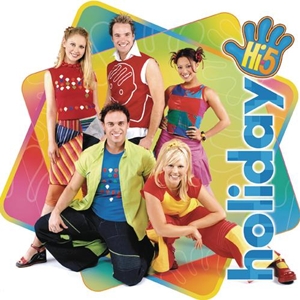 Hi-5's – Night Time, Sleep Time
Night time, sleep time
Say good night time
Good night stars shimmering bright
Good night moon silver and light
Cuddle up with my blanket
Cuddle up really tight
Close my eyes and dream
Dream 'til the morning light
Somewhere over the Rainbow
Somewhere over the rainbow
Way up high,
There's a land that I heard of
Once in a lullaby.
Somewhere over the rainbow
Skies are blue,
And the dreams that you dare to dream
Really do come true.
Someday I'll wish upon a star
And wake up where the clouds are far
Behind me.
Where troubles melt like lemon drops
Away above the chimney tops
That's where you'll find me.
Somewhere over the rainbow
Bluebirds fly.
Birds fly over the rainbow.
Why then, oh why can't I?
If happy little bluebirds fly
Beyond the rainbow
Why, oh why can't I?
Do you sing to your children??  Another favourite of mine is Silent Night, I sing it all year round.