This post is sponsored by Nuffnang
As busy mums sometimes it's easy to forget to have the most important meal of the day… breakfast.  Mumathlon mode kicks in, you could be quickly getting the kids ready for school, making school lunches, doing hair, tieing shoe lace, putting washing on the line, out the door all in a mad rush and then when you're at the end of the street you realise you forgot to have breakfast yourself.  It's mothers instinct to put the kids first, but you must remember to look after yourself too.
Options could be:
Getting up earlier than the kids to give yourself enough time to quietly have breakfast

Preparing the kids lunches the night before allow you time to have breakfast
Taking the time to sit down with the kids and eat breakfast together
Or find a convenient breakfast alternative that you can easily have when on the move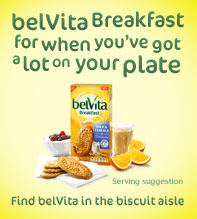 belVita is not only tasty and convenient, it is the only biscuit that is scientifically shown to deliver 4 hours of sustained energy release, helping mums to be at their personal best for the morning mumathlon.  belVita breakfast biscuits are made with five whole grains, low GI, rich in cereals and a source of fibre.
A balanced breakfast is achievable during the busy morning rush, combine a belVita biscuit with some yoghurt, piece of fruit or a low-fat latte.  There are 5 flavours to try:  the new Cranberry, Honey & Nut with choc chip, Milk & Cereals, Crunch Oats and Fruit & Fibre.
my brekky ready for me to munch on in the car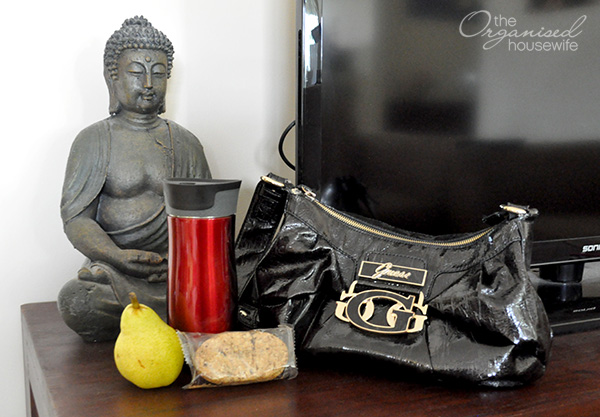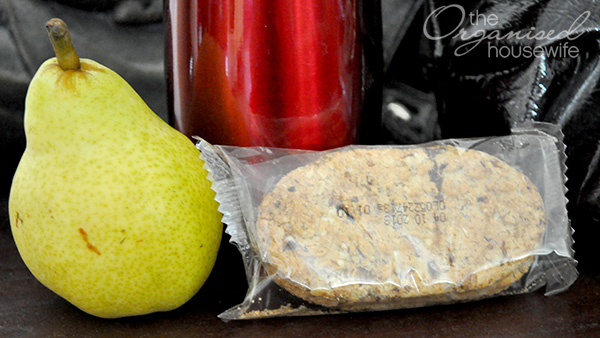 belVita is running a campaign called 'Mumathlon'.  Recognising that while mums complete everyday breakfast tasks, get themselves and the family ready during the busy morning routine 'race', mums put in a lot of energy and endurance just like an athlete.
belVita will be hosting a regional 'Mumathlon' event  in Sydney (Fleet Park) on the 24th April. Four mums or dads will be up against each other to find the top mum-athlete in a series of challenges.  To compete in the final event and get a chance to win $10,000,  from 15th April you can call your local MixFM (Adelaide, Melbourne, Brisbane and Sydney) and say why you think you are the top mum-athlete, detailing all the things you get done in the morning.  One caller will be selected each day to compete in a challenge against other daily winners to crown the regional winner at the end of the week.
Would you like to try belvita and do you think they will help busy mums?