This post is sponsored by Avon
I'm going to put it out there first and foremost, I don't wear makeup everday.  But for me a beauty routine is not just about makeup it's about looking after your skin, your future self. To prevent the wrinkles and keep your skin toned as you age.
Looking after young kids it's always inevitable that we let certain things go as we don't have time, be it exercise or forgetting to shave your legs (I'm sure many of you have gone 3 weeks without shaving, or is that just me LOL).  Very early on when my twins were first born it wasn't uncommon for me to still be in my PJ's at 10am.  This wasn't good, whenever I wear my PJ's I'm in go slow mode, so I found a new routine that worked well for me. The twins always woke around 7am, I made sure I was up and out of bed just before this (6.50am) and quickly jumped in the shower.  To this day (11 years later) every weekday I still get up and have a shower before I leave my bedroom.  If the babies woke while I was in the shower, they were safe and happy in their cots.  It simply just made my mornings manageable.
Naw… my twinnies were such happy babies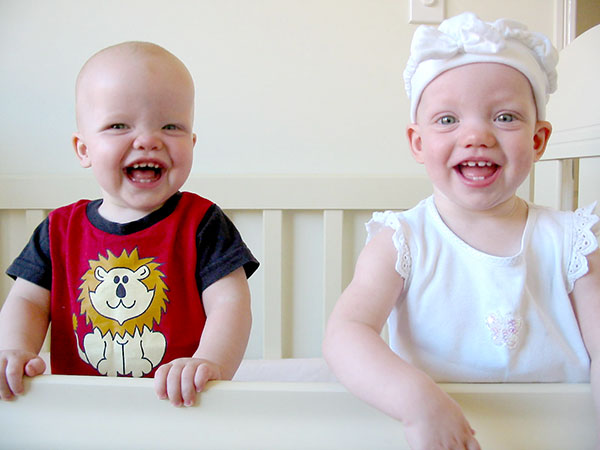 Here is my quick beauty routine:
This isn't anything special, but just an idea of how looking after yourself doesn't take much time at all.
Shower before the busy-ness of the day starts
I have always used a loofah and body wash on my skin
I wash my hair everyday as it's very oily (if I could every 2nd day would be preferred)
Towel dry hair, wrap in towel
Put on deodorant, I use roll on
Dab on face moisturiser, I use one with SPF protection in the cream, as I burn so easily in the sun
Put cream around my neck to prevent the inevitable wrinkles.  I use Avon's ANEW Clinical Amino -Fill 33 on my neck.  After losing all my weight I am getting a few wrinkles under my chin, so it's definitely an area I need to concentrate on. It's a very lightweight cream, refreshing to wear even on hot days.
I also like to rub in some moisturiser into my arms and legs, giving them a soft and smooth feel
Then I comb and style my hair, when it was longer I used to do the pony tail or mum bun!
At this point I then get dressed, have breakfast, prepare kids lunches and potter around the house.  If I am going out I will then put on some makeup
I don't like heavy makeup on my face, I usually use a light foundation and brush on some powder to give my face some colour
Put on some eyeshadow typically a neutral shade
As my eyelashes and brows are so blonde I always put on some mascara and colour in my brows with an eyebrow pencil (even on the days I don't go out).  I've been trialing Avon's Mega Effects mascara.  It's cased differently to usual mascara, but I found it very easy to use and gave my lashes an even coating, making them feel and look fuller.  The brush bends allowing you to comfortably hold and position it allowing you to easily coat each lash from root to tip.
Add a little lipgloss, some jewellery and then I am ready to go!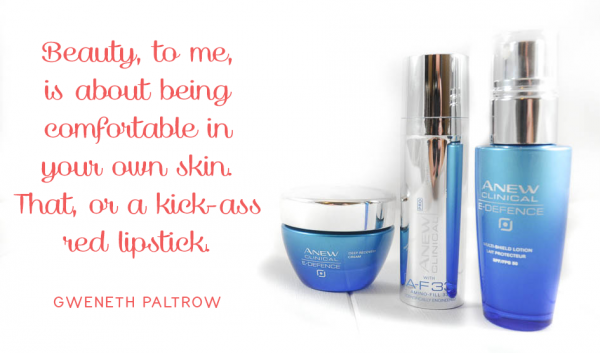 To see all Avon's latest products view the latest Avon Brochure here



Be sure to visit our Facebook page for full details on how to enter for your chance to win a $100 gift pack each day this week!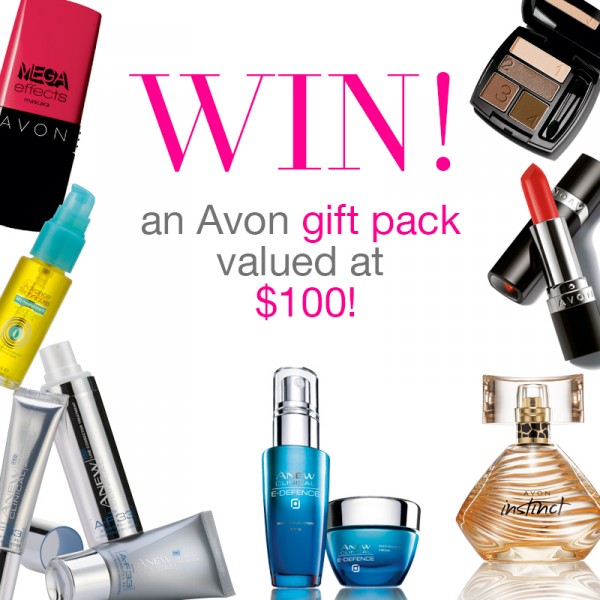 View full terms and conditions of giveaway here
Disclaimer:  This post is sponsored by Avon
and coordinated by The Remarkables Group.