I am so excited to be showing you all these different ideas of storing your jewellery. Please be warned this is a long post, but worth looking through.
Readers Gallery
This is a tip I picked up from Trinny & Susannah. Just rows of small nails on the back/inside of wardrobe. It works really well – and cost nothing! ~ Cait
When i lived in the US all my friends were into buying a jewellery Armoire.  You can get them freestanding or like a full length mirror that opens into a double sided tresure chest! ~ Maree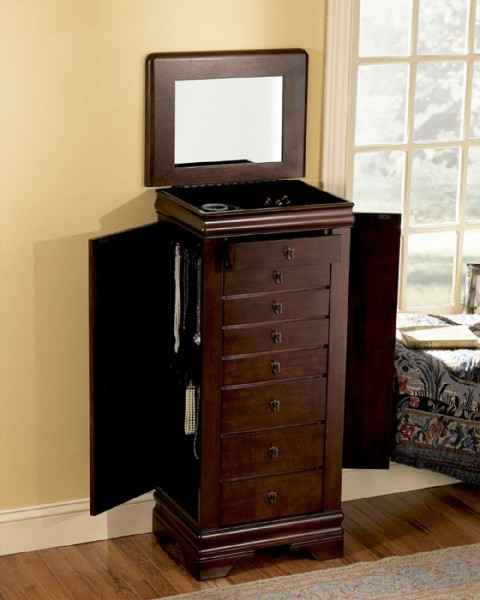 I have a corkboard that fits exactly into my walk in wardrobe.   Lots of pins and everything is at easy reach & sight.  I plan to paint it white to blend in with the wall. ~ Jodie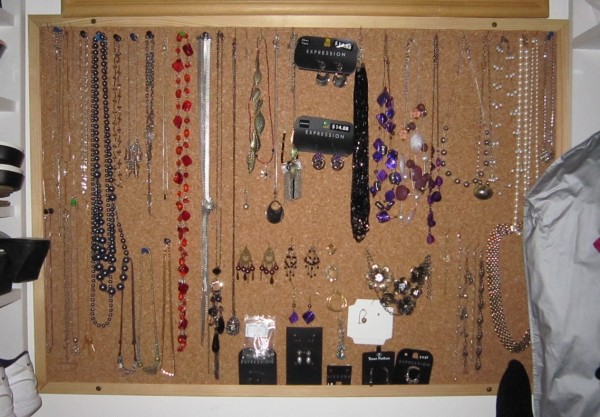 Like above a simple corkboard on the wall. It means my jewellery is on display so I am more likely to put it on each day! Although I do need to do a bit of a clean-up… ~ Anges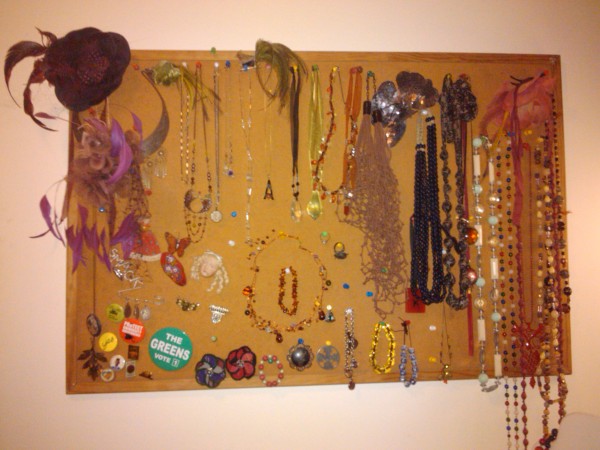 If you have a photo to share of your jewellery storage, use the contacts tab HERE to send your image, we would love some extra inspiration! 

More Inspiration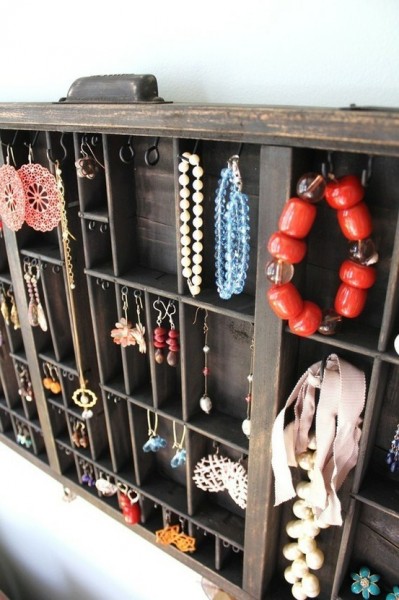 {image credit}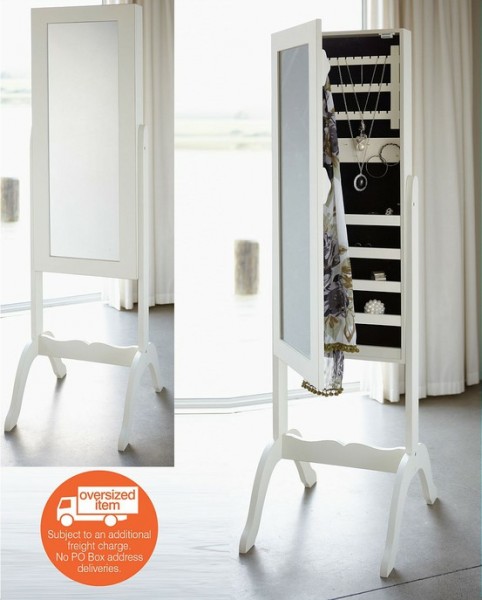 image credit unknown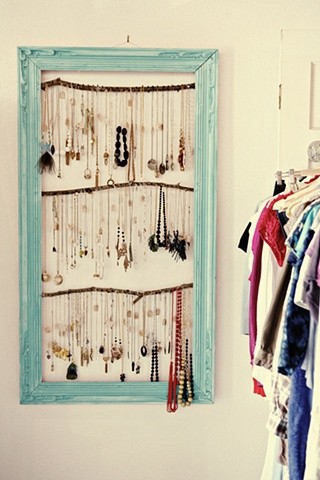 {image credit}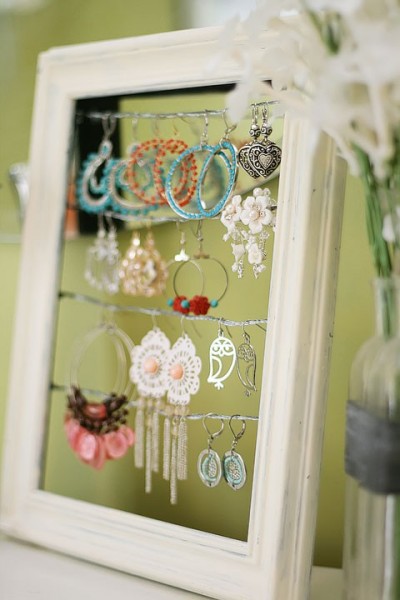 {image credit}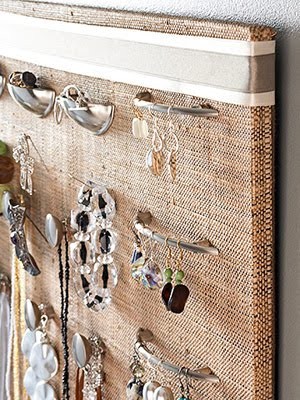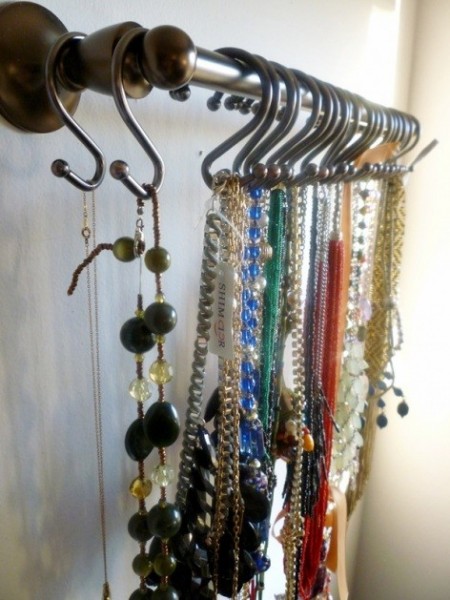 {image credit}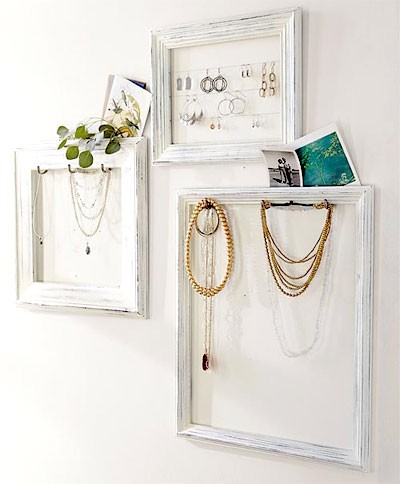 {image credit}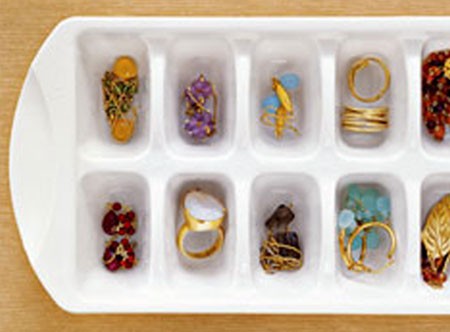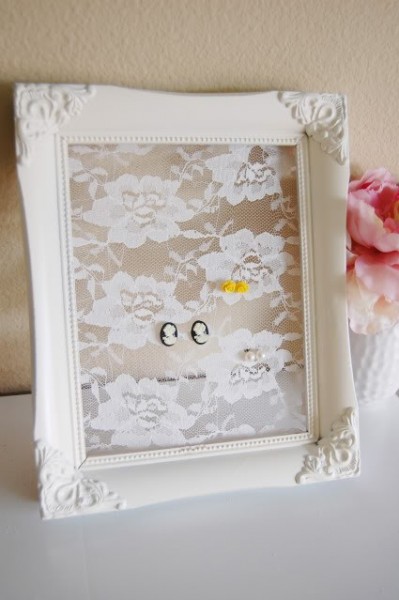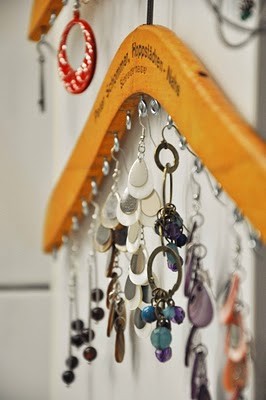 image credit unknown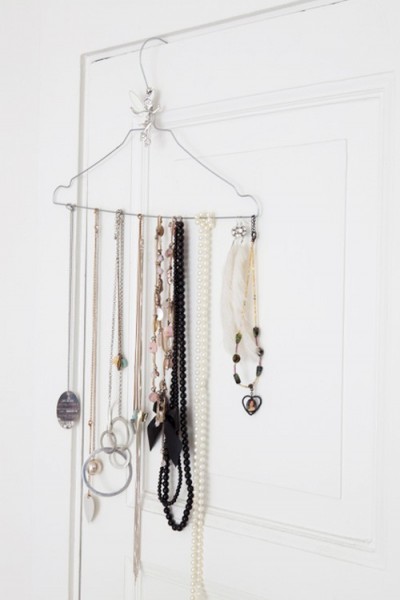 {image credit}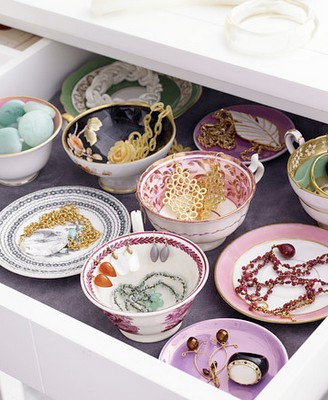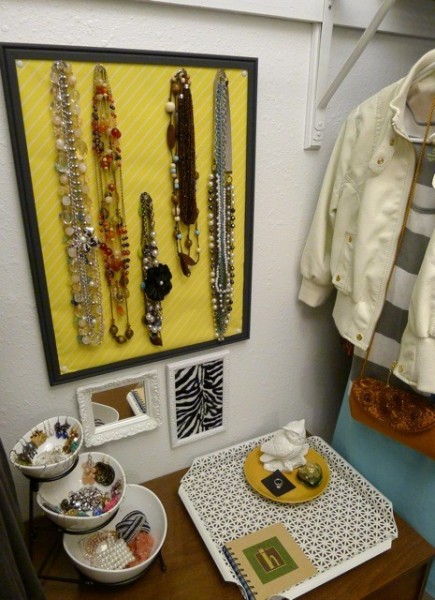 image credit unknown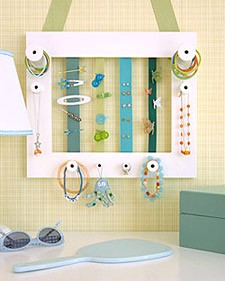 {image credit}
and finally my jewellery area more details HERE