Great book suggestions to read on a long weekend. 24 suggested novels that are a fun or interesting read, perfect for the upcoming Easter long weekend.
I am not the fastest reader in the world, in fact I'm still reading the book I started on my holiday away late last year, but I do find reading enjoyable and relaxing. I particularly like to take a book with me to read when we go away on holidays. With the Easter long weekend approaching and together with the ladies in our office who enjoy reading (Kate has read 40 books so far this year, I'm lucky to have read 40 pages LOL) we have collected together 24 book suggestions that would be perfect for a long weekend of relaxing and reading. Have a look at the list below, there should be something for everyone with light-hearted and humorous reads, warm and uplifting feel-good stories, crime novels, and some that will really make you think.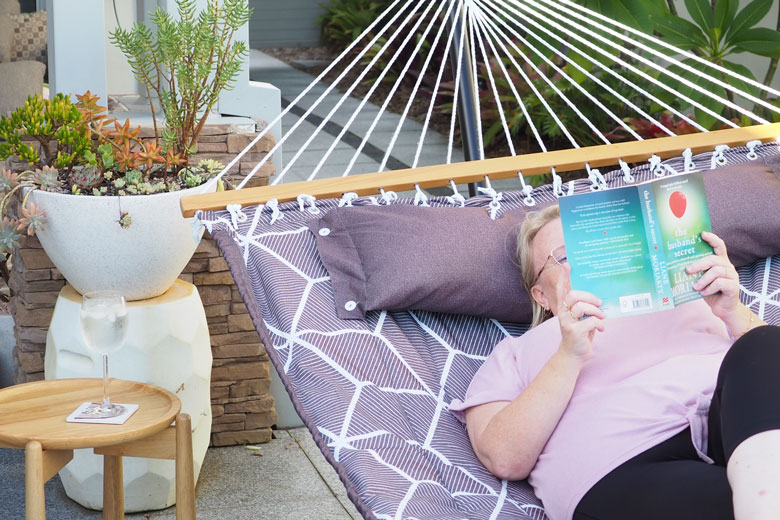 ---
THE DUKE AND I
Author: Julia Quinn
From #1 New York Times bestselling author Julia Quinn comes the first novel in her beloved Regency-set series featuring the charming, powerful Bridgerton family – now a series created by Shonda Rhimes for Netflix. In the ballrooms and drawing rooms of Regency London, rules abound. From their earliest days, children of aristocrats learn how to address an earl and curtsey before a prince. A proper duke should be imperious and aloof. A young, marriageable lady should be amiable… but not too amiable.
If you love the Bridgerton series on Netflix as much as I do, there are 8 novels in this series to read!
  Available to purchase here
---
THE MIDNIGHT LIBRARY
Author: Matt Haig
The touching, funny and heartwarming new novel from the Sunday Times bestselling author. Between life and death there is a library. When Nora Seed finds herself in the Midnight Library, she has a chance to make things right. Up until now, her life has been full of misery and regret. But things are about to change. The books in the Midnight Library enable Nora to live as if she had done things differently. She can now undo every one of her regrets as she tries to work out her perfect life. But things aren't always what she imagined they'd be, and soon her choices place the library and herself in extreme danger.
  Available to purchase here
---
THE DROP-OFF
Author: Fiona Harris & Mike McLeish
At Baytree Primary, it's the adults who are behaving like children…Lizzie, Megan and Sam became accidental friends over good coffee, banter and wrong-world jokes at school drop off. Lizzie is a part-time midwife with four kids and a secret past. Sam is an ex-chef and stay-at-home dad with an absent, high-flying corporate wife. Megan is an ex-model single mum with a thriving online business and no time for loneliness. None of them have much interest in their school community, but when tragedy deals Baytree Primary's reputation a potentially crippling blow, this unlikely trio have to step up.
  Available to purchase here
---
FLYING THE NEST
Author: Rachael Johns
They say a change is as good as a holiday…but what if you don't want either?The first time Ashling Wood realises her marriage is on the rocks is when her husband, Adrian, suggests they try nest parenting. Heartbroken, Ash suddenly finds herself living a double life – one week with her children, the next cohabiting with her happily single sister-in-law. Her friends think the modern custody solution is an exciting opportunity for her to spread her wings, but all Ash wants is her family back together. An offer to renovate a seaside cottage seems like the perfect distraction for Ash while waiting for Adrian to come to his senses. She's determined to fix her marriage as well as the cottage, but life has a way getting even more complicated…
  Available to purchase here
---
HONEYBEE
Author: Craig Silvey
The highly anticipated new novel by the bestselling author of Jasper Jones.  'Find out who you are, and live that life.' Late in the night, fourteen-year-old Sam Watson steps onto a quiet overpass, climbs over the rail and looks down at the road far below. At the other end of the same bridge, an old man, Vic, smokes his last cigarette.The two see each other across the void. A fateful connection is made, and an unlikely friendship blooms. Slowly, we learn what led Sam and Vic to the bridge that night. Bonded by their suffering, each privately commits to the impossible task of saving the other.
  Available to purchase here
---
THE FAMILY HOLIDAY
Author: Elizabeth Noble
Charlie is determined to celebrate his eightieth birthday surrounded by family. The trouble is that ever since he lost his wife – the true north of the Chamberlain family – his children's differences have pulled them apart.His daughter Laura is divorced and struggling. Charlie's sons couldn't be in more different positions: Scott has recently married, acquiring two stepdaughters and breaking out of his 'confirmed bachelor' ways. Nick is still reeling from losing his wife in a tragic accident, and coping alone with their three young children. Now, brought together for Charlie's birthday and two weeks away from the world, the family must untangle what divides them and discover, at last, what binds them all together…
  Available to purchase here
---
OTHER PEOPLE'S HOUSES
Author: Kelli Hawkins
Kate Webb still grieves for her young son, ten years after his loss. She spends her weekends hungover, attending open houses on Sydney's wealthy north shore and imagining the lives of the people who live there. Then Kate visits the Harding house – the perfect house with, it seems, the perfect family. A photograph captures a kind-looking man, a beautiful woman she once knew from university days, and a boy – a boy that for one heartbreaking moment she believes is her own son. When her curiosity turns to obsession, she uncovers the cracks that lie beneath a glossy facade of perfection, sordid truths she could never have imagined. As events start to spiral dangerously out of control, could the real threat come from Kate herself?
  Available to purchase here
---
SO LUCKY
Author: Dawn O'Porter
Is anyone's life . . .
Beth shows that women really can have it all. Ruby lives life by her own rules. And then there's Lauren, living the dream.
As perfect as it looks?
Beth hasn't had sex in a year. Ruby feels like she's failing. Lauren's happiness is fake news. And it just takes one shocking event to make the truth come tumbling out…
  Available to purchase here
---
WHERE THE CRAWDADS SING
Author: Delia Owens
#1 New York Times Bestseller. A Reese Witherspoon x Hello Sunshine Book Club Pick. For years, rumours of the "Marsh Girl" have haunted Barkley Cove, a quiet town on the North Carolina coast. So in late 1969, when handsome Chase Andrews is found dead, the locals immediately suspect Kya Clark, the so-called Marsh Girl. But Kya is not what they say. Sensitive and intelligent, she has survived for years alone in the marsh that she calls home, finding friends in the gulls and lessons in the sand. Then the time comes when she yearns to be touched and loved. When two young men from town become intrigued by her wild beauty, Kya opens herself to a new life – until the unthinkable happens.
  Available to purchase here
---
THE RUIN
Author: Dervla McTiernan
Galway 1993: Young Garda Cormac Reilly is called to a scene he will never forget. Two silent, neglected children – fifteen-year-old Maude and five-year-old Jack – are waiting for him at a crumbling country house. Upstairs, their mother lies dead. Twenty years later, a body surfaces in the icy black waters of the River Corrib. At first it looks like an open-and-shut case, but then doubt is cast on the investigation's findings – and the integrity of the police. Cormac is thrown back into the cold case that has haunted him his entire career – what links the two deaths, two decades apart?
  Available to purchase here
---
A HOME LIKE OURS
Author: Fiona Lowe
A picturesque small town, a cosy community garden, a facade of tolerance and acceptance – but when three women with wildly different loyalties come together, what secrets and lies will be revealed? A timely novel exploring prejudice and privilege, from bestselling Australian author Fiona Lowe.
Can three disparate women unite to save the town's community garden and ultimately stop the town from tearing itself apart?
  Available to purchase here
---
ANXIOUS PEOPLE
Author: Fredrik Backman
A riotous comedy about a hostage-situation at a Swedish apartment viewing. A bank robber on the run locks himself in with an over-enthusiastic estate agent, two bitter IKEA-addicts, a pregnant woman, a suicidal multi-millionaire and a rabbit. In the end the robber gives up and lets everyone go, but when the police storm the apartment it is . . . empty. In a series of dysfunctional testimonies after the event, the witnesses all tell their version of what really happened and it's clear we have a classic locked-room mystery on our hands: How did the robber manage to escape? Why is everyone so angry? And: What is WRONG with people these days?
  Available to purchase here
---
A LONELY GIRL IS A DANGEROUS THING
Author: Jessie Tu
Growing up is always hard, but especially when so many think you're a washed-up has-been at twenty-two. Jena Lin plays the violin. She was once a child prodigy and now uses sex to fill the void left by fame. She's struggling a little. Her professional life comprises rehearsals, concerts, auditions and relentless practice; her personal life is spent managing the demands of her strict family and creative friends, and hooking up. And then she meets Mark – much older and worldly-wise – who consumes her. But at what cost to her dreams?
  Available to purchase here
---
THE DICTIONARY OF LOST WORDS
Author: Pip Williams
In 1901, the word 'Bondmaid' was discovered missing from the Oxford English Dictionary. This is the story of the girl who stole it. Esme is born into a world of words. Motherless and irrepressibly curious, she spends her childhood in the 'Scriptorium', a garden shed in Oxford where her father and a team of dedicated lexicographers are collecting words for the very first Oxford English Dictionary. Esme's place is beneath the sorting table, unseen and unheard. One day a slip of paper containing the word 'bondmaid' flutters to the floor. Over time, Esme realises that some words are considered more important than others, and that words and meanings relating to women's experiences often go unrecorded.
  Available to purchase here
---
A LIFETIME OF IMPOSSIBLE DAYS
Author: Tabitha Bird
'Prepare to immerse yourself in wonder, childish delight and dark, dark trauma in this unique novel from a new and important Australian literary voice' Australian Women's Weekly
Meet Willa Waters, aged 8 . . . 33 . . . and 93.
On one impossible day in 1965, eight-year-old Willa receives a mysterious box containing a jar of water and the instruction: 'One ocean: plant in the backyard.' So she does – and somehow creates an extraordinary time slip that allows her to visit her future selves. Can the three Willas come together, to heal their past and save their future, before it's too late?
  Available to purchase here
---
THE SURVIVORS
Author: Jane Harper
The compelling new novel from Jane Harper, the New York Times bestselling author of The Dry. Kieran Elliott's life changed forever on the day a reckless mistake led to devastating consequences. The guilt that still haunts him resurfaces during a visit with his young family to the small coastal community he once called home.
Kieran's parents are struggling in a town where fortunes are forged by the sea. Between them all is his absent brother, Finn. When a body is discovered on the beach, long-held secrets threaten to emerge. A sunken wreck, a missing girl, and questions that have never washed away…
  Available to purchase here
---
CONFESSIONS OF A FORTY SOMETHING F##K UP
Author: Alexandra Potter
Nell Stevens' life is a mess. When her business goes bust and her relationship with it, Nell's happy ever after in California falls apart and she moves back to London to start over. But a lot has changed since she's been gone. All her single friends are now married with children, sky-high rents force her to rent a room in a stranger's house and in a world of perfect instagram lives, she feels like a f*ck up. Even worse, a forty-something f*ck-up. But when an old work contact lands her a job writing obituaries, Nell meets the fabulous Cricket, an eighty something widow, who is also adjusting to her new life and they strike up an unlikely friendship. Together they help each other heal and push each other into new adventures and unexpected joys.
  Available to purchase here
---
SUCH A FUN AGE
Author: Kiley Reid
When Emira is apprehended at a supermarket for 'kidnapping' the white child she's actually babysitting, it sets off an explosive chain of events. Her employer Alix, a feminist blogger with the best of intentions, resolves to make things right. But Emira herself is aimless, broke and wary of Alix's desire to help. When a surprising connection emerges between the two women, it sends them on a crash course that will upend everything they think they know – about themselves, each other, and the messy dynamics of privilege.
  Available to purchase here
---
AMERICAN DIRT
Author: Jeanine Cummins
The unforgettable story of a mother and son fleeing a drug-cartel to cross the US-Mexico border. Fear keeps them running. Hope keeps them alive. Vivid, visceral, utterly compelling, American Dirt is the first novel to explore the experience of attempting to illegally cross the US-Mexico border. It is a story that will leave you utterly changed. Yesterday, Lydia had a bookshop.
Yesterday, Lydia was married to a journalist.
Yesterday, she was with everyone she loved most in the world.
Today, her eight-year-old son Luca is all she has left.
For him, she will do unimaginable things.
  Available to purchase here
---
GATHERING DARK
Author: Candice Fox
A convicted killer. A gifted thief. A vicious crime boss. A disillusioned cop. Together they're a missing girl's only hope. Blair Harbour, once a wealthy, respected surgeon in Los Angeles, is now an ex-con down on her luck. Her former cellmate, Sneak Lawlor, begs for help to find her missing daughter. Joined by LA's most feared underworld figure, Ada Maverick, the crew of criminals bring outlaw tactics to the search. It's been ten years since Detective Jessica Sanchez arrested Blair for the cold-blooded murder of her neighbour. So when Jessica opens the door to the disgraced doctor and her friends early one morning she expects abuse, maybe even violence. What comes instead is a plea for help.
  Available to purchase here
---
THE GODMOTHERS
Author: Monica McInerney
'I don't want two wishy-washy godmothers,' Jeannie had said that afternoon in the country hospital when Eliza was only a day old. 'Just lots of adventures. Lots of spoiling. The pair of you like two mighty warriors protecting her at every step.' Eliza Miller grew up in Australia as the only daughter of a troubled young mother, but with the constant support of two watchful godmothers, Olivia and Maxie. Despite her tricky childhood, she always felt loved and secure. Until, just before her eighteenth birthday, a tragic event changed her life. Thirteen years on, Eliza is deliberately living as safely as possible, and avoiding close relationships. Out of the blue, an enticing invitation from one of her godmothers prompts a leap into the unknown.
  Available to purchase here
---
I GIVE MY MARRIAGE A YEAR
Author: Holly Wainwright
Lou and Josh have been together for 14 years. They share two kids, a mortgage, careers and plenty of history. Now, after a particularly fraught Christmas, Lou is ready to ask herself: is this marriage worth hanging on to? Every month for a year, Lou sets a different test for their relationship – from daily sex to brutal honesty – to help her decide if she should stay or go. I Give My Marriage a Year paints a sharply accurate, often hilarious picture of a modern Australian marriage. Whose side will you take? Who deserves a second chance? And will Josh and Lou stay together or split for good?
  Available to purchase here
---
THE HUSBAND'S SECRET
Author: Liane Moriarty
The no 1. New York Times bestseller from the author of Big Little Lies.How well do you know your husband? Cecilia Fitzpatrick, devoted mother, successful Tupperware business owner and efficient P&C President, has found a letter from her husband. "For my wife, Cecilia Fitzpatrick, to be opened only in the event of my death".But Cecilia's husband isn't dead, he's on a business trip. What happens next changes Cecilia's formerly blissful suburban existence forever, and the consequences will be life-changing for the most unexpected people.
This is the book I am currently reading!
  Available to purchase here
---
GROWN UPS
Author: Marian Keyes
They're a glamorous family, the Caseys. Johnny Casey, his two brothers Ed and Liam, their beautiful, talented wives and all their kids spend a lot of time together – birthday parties, anniversary celebrations, weekends away. And they're a happy family. Johnny's wife, Jessie – who has the most money – insists on it. Under the surface, though, conditions are murkier. While some people clash, other people like each other far too much . . .
Everything stays under control until Ed's wife Cara, gets concussion and can't keep her thoughts to herself. One careless remark at Johnny's birthday party, with the entire family present, starts Cara spilling out all their secrets.
  Available to purchase here
---
If you're looking for even more suggestions on good books to read have a look at this list of the top 25 page turning books as suggested by The Organised Housewife community.
Have you read a good book lately?
---
Pin this image below to Pinterest!