16 of my favourite winter essentials that will warm your homes and your hearts, and have you wishing that the colder months never end!
I love winter! Warm meals, snuggly blankets, nights in with my loved ones, candles, comfy pj's and hot chocolates in front of Netflix – it's absolute bliss! I like to think that my body needs winter to rest and recuperate (yours does too, so don't feel guilty about it! LOL). However, it's no easy feat planning for a few months of hibernation!
If you're going to not only survive winter but really enjoy it, you're going to require a couple of essentials. Here's a list of my favourite winter must-haves, that will have you hoping winter never ends.
CANDLES & REED DIFFUSERS
Candles and calming scents really relax me, and help make the house feel cosy and warm. We now stock a range of candles that are crafted from natural soy wax and 100% cotton wicks. We also have gorgeous reed diffusers too, which offer long-lasting aromas that can keep on diffusing even when you're asleep or at work.
  SHOP: The full range of soy candles and reed diffusers here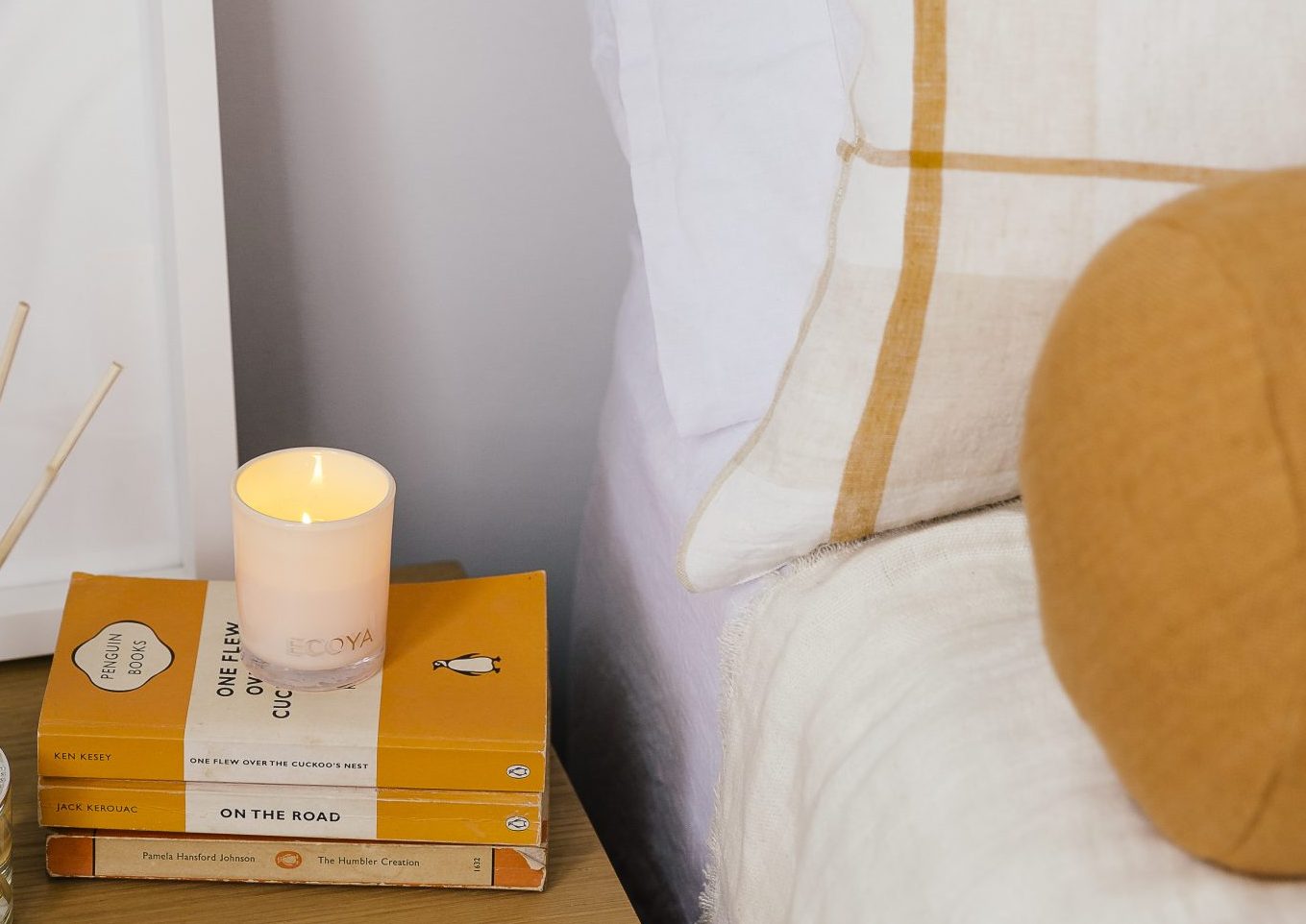 JIGSAW PUZZLES & GAMES
Cold nights and weekends inside with your loved ones paints the perfect picture for puzzle time! Some of my fondest family memories were made at the kitchen table completing a puzzle with my nearest and dearest.
  SHOP: Our range of high-quality jigsaw puzzles here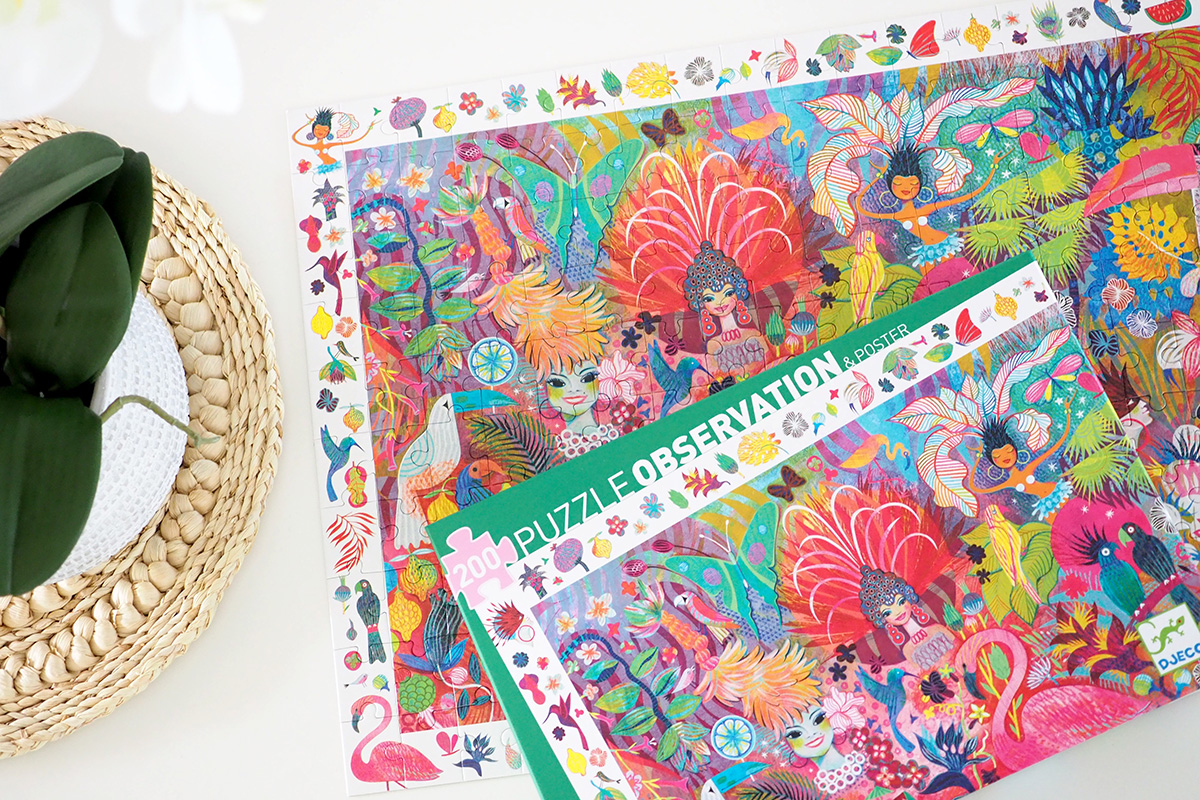 A SNUGGLY BLANKET OR THROW
A beautiful blanket not only creates a little warmth and comfort on a cold winter night in, but it can also add a gorgeous textured addition to a room. Team a gorgeous fringed cotton throw (Throws) with matching cushions and home decor for an instantly homey feel.
  SHOP: This ochre throw Throws | The full range of throws and blankets here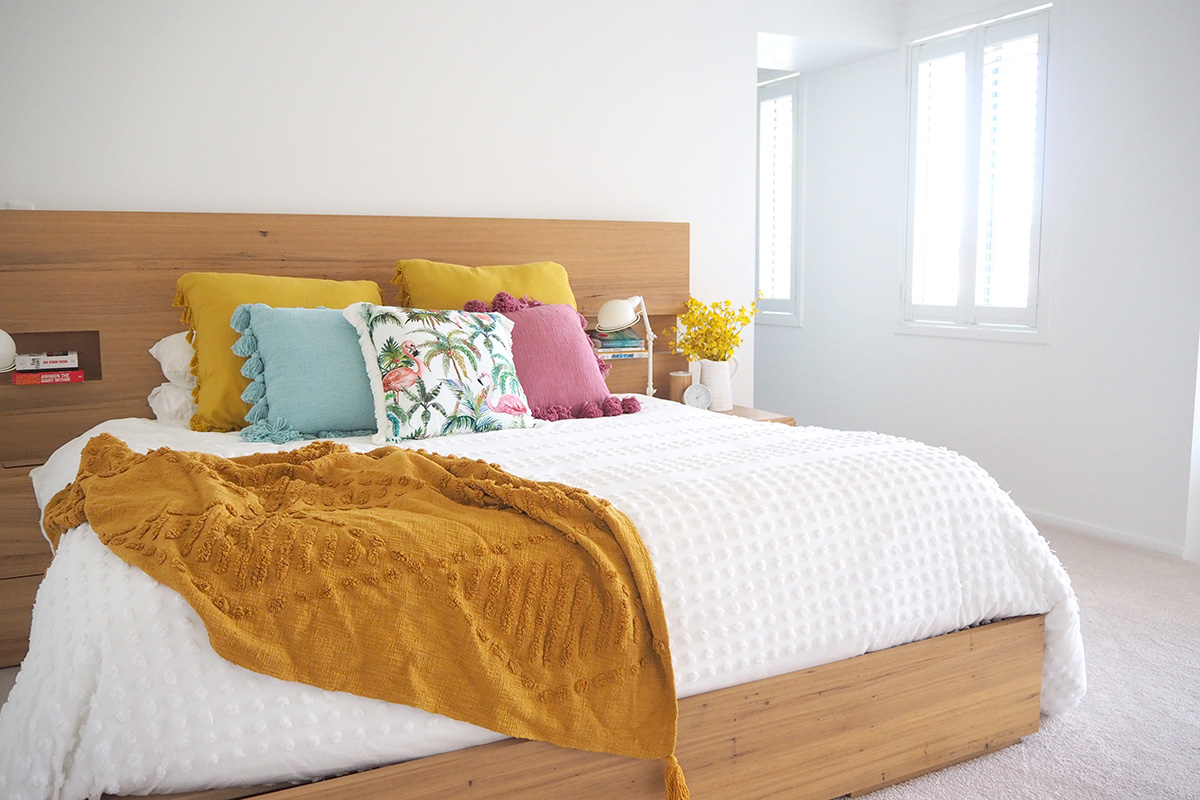 SLOW COOKER
I could not live without my slow cooker, especially in winter. I really like my Breville Searing Slow Cooker because it's super practical! It can be used as a slow cooker (obviously – LOL!) but with the added functionality of searing and steaming. It's big enough to make food for me, my hubby, and our three teenage kids! The PFOA-free non-stick coating makes clean up a synch too!
  SHOP: Large 6L Searing Slow Cooker here
DRYER BALLS
Winter brings with it wet washing that simply won't dry! If you find you're using your dryer more, but want a way to save money on your electricity bill – whilst also making your clothes smell better, get less tangled and reduce wrinkles – then check out these Organic Merino Wool Dryer Balls. I love them, especially with a little of my favourite essential oil on them!
  SHOP: Set of 6 Organic Merino Wool Dryer Balls here | Lemongrass Essential Oil here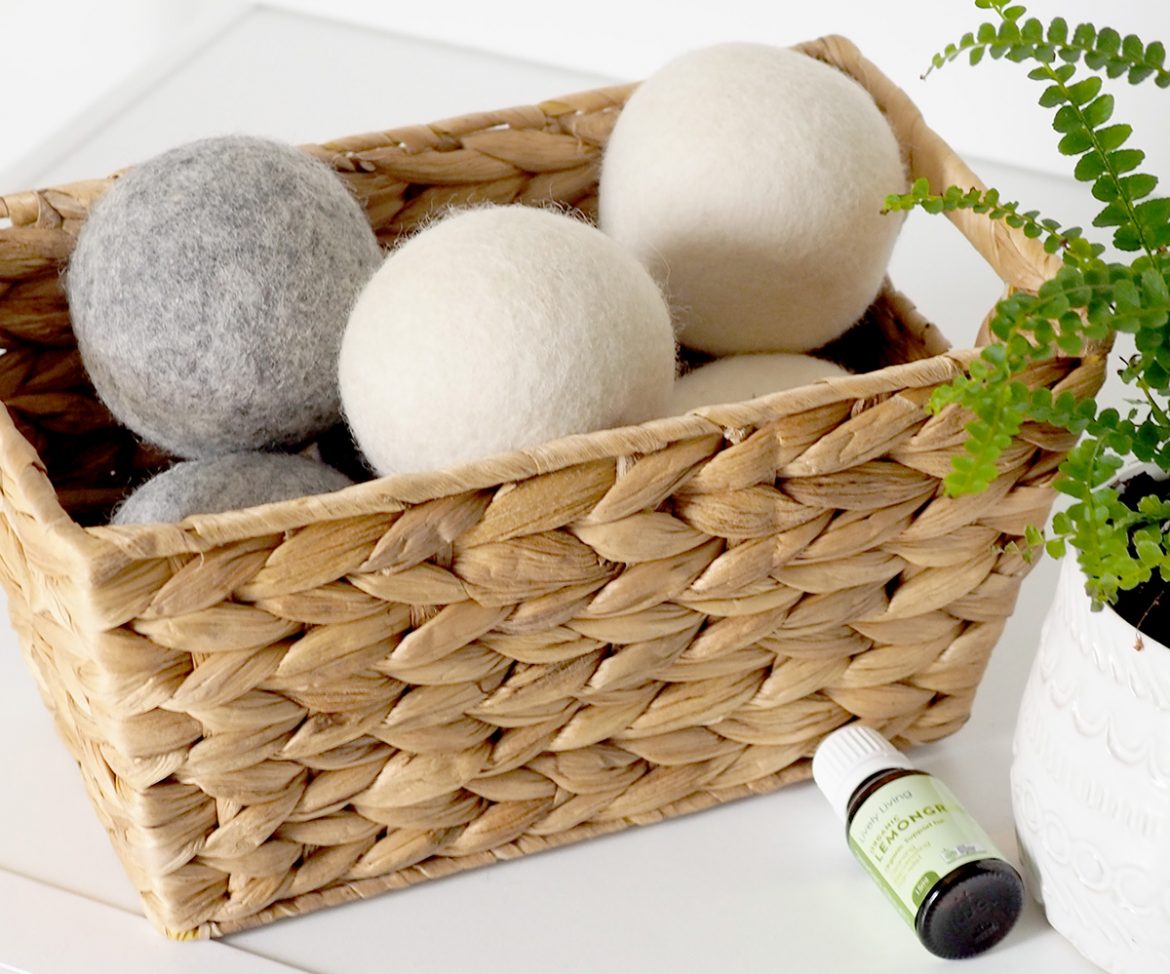 AFFIRMATION CARDS
Cold, dark days can leave us feeling a little blue. I make a conscious effort to surround myself with positive affirmations in winter so that my mood can stay bright – despite the days being dark. This pack of Positive + Uplifting Affirmation Quote Cards is just that! Filled with 52 unique cards, a wooden display stand, and a beautiful storage box, these babies are my winter-blues saviours!
  SHOP: Affirmation Quote Cards here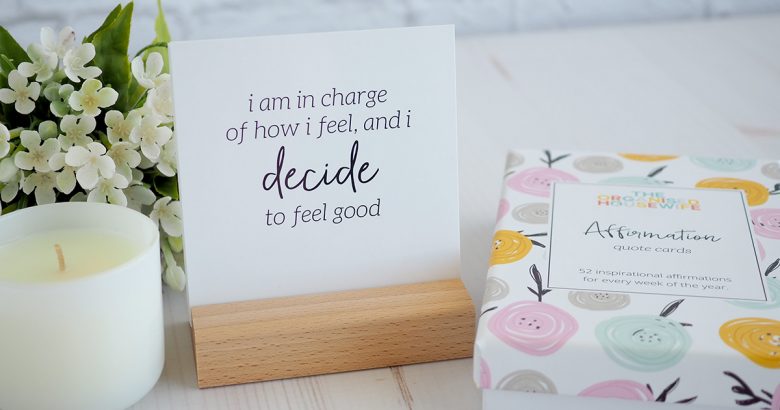 HOT CHOCOLATE OR COFFEE
It's no secret that I love a good hot chocolate when the weather cools down, and what better way to enjoy a toasty warm treat than in a funky travel cup like this one?! Perfect for when you want to snuggle in at home (and not worry about spilling your drink!), or for when you need a tasty hot cuppa as you run out the door on a cold morning.
  SHOP: The full range of reusable cups here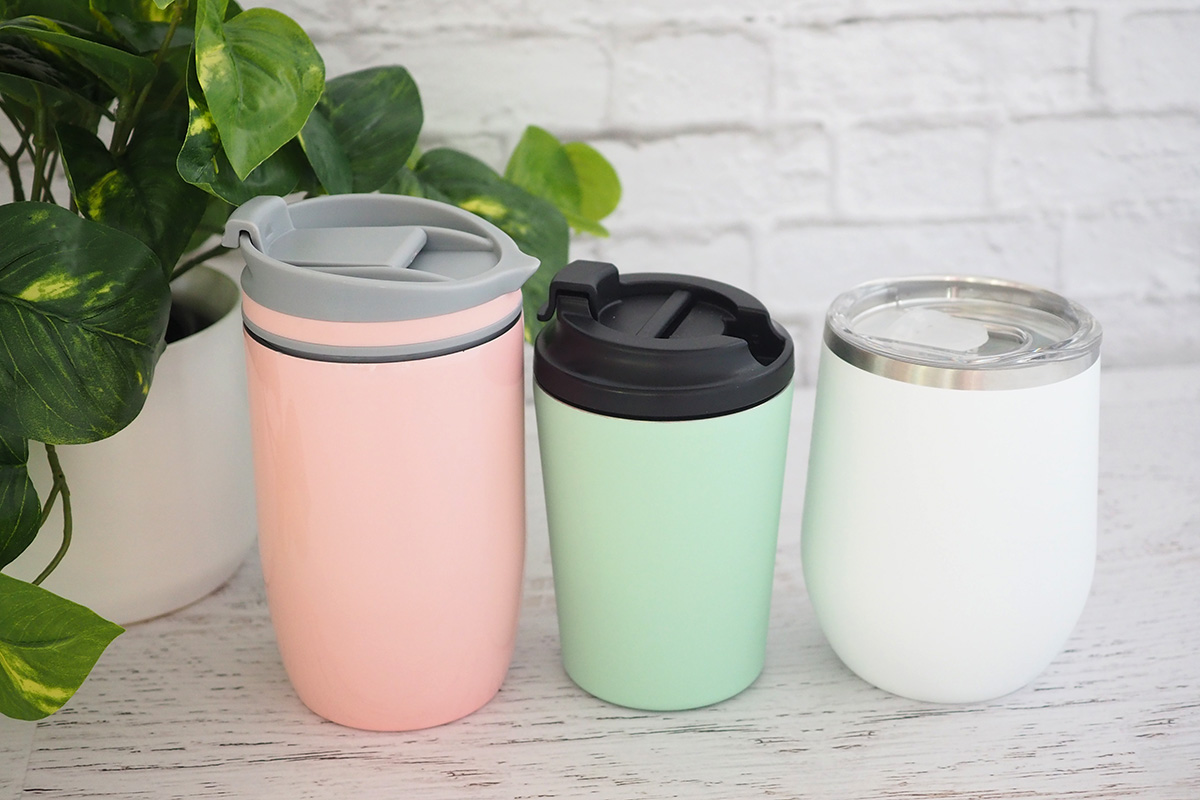 WINE COASTERS
Coffee cups may serve me during the day, but come nightfall it's these funky Wine O'clock Coasters that get me (and many mums – LOL!) through the winter nights.
  SHOP: Our range of coasters here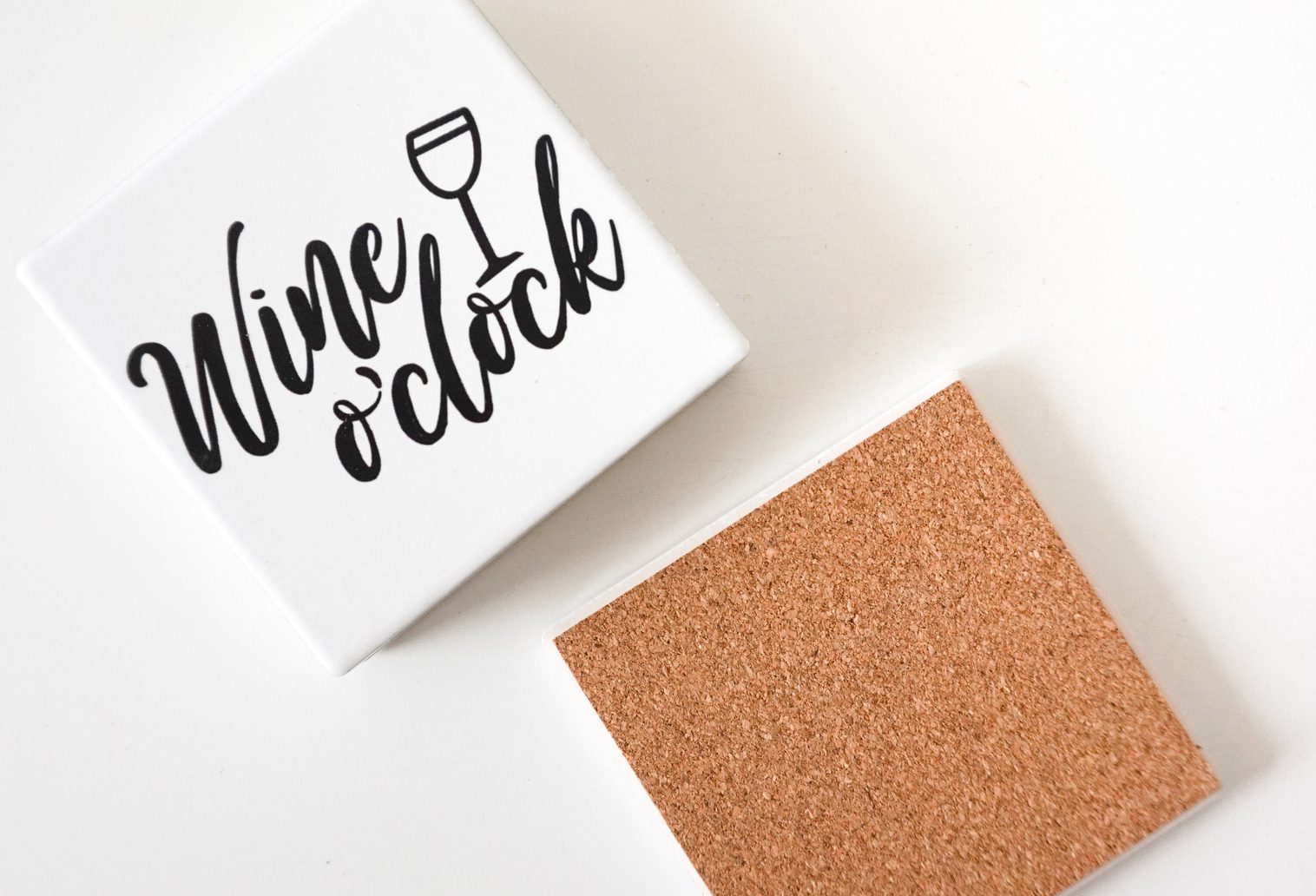 A THERMOS
How good is a hot lunch on the go?! Especially on a cold day. I use my insulated food jar for work nearly every day – I even send the kids with a Thermos to school so they can have a hot lunch too. If you're looking for food ideas to pack into your Thermos, I have created an ebook that you get for free when you buy any of the products from my insulated food jar range. It's packed with lots of yummy hot recipes and ideas that you and the kids.
  SHOP: Our entire range of insulated food jars here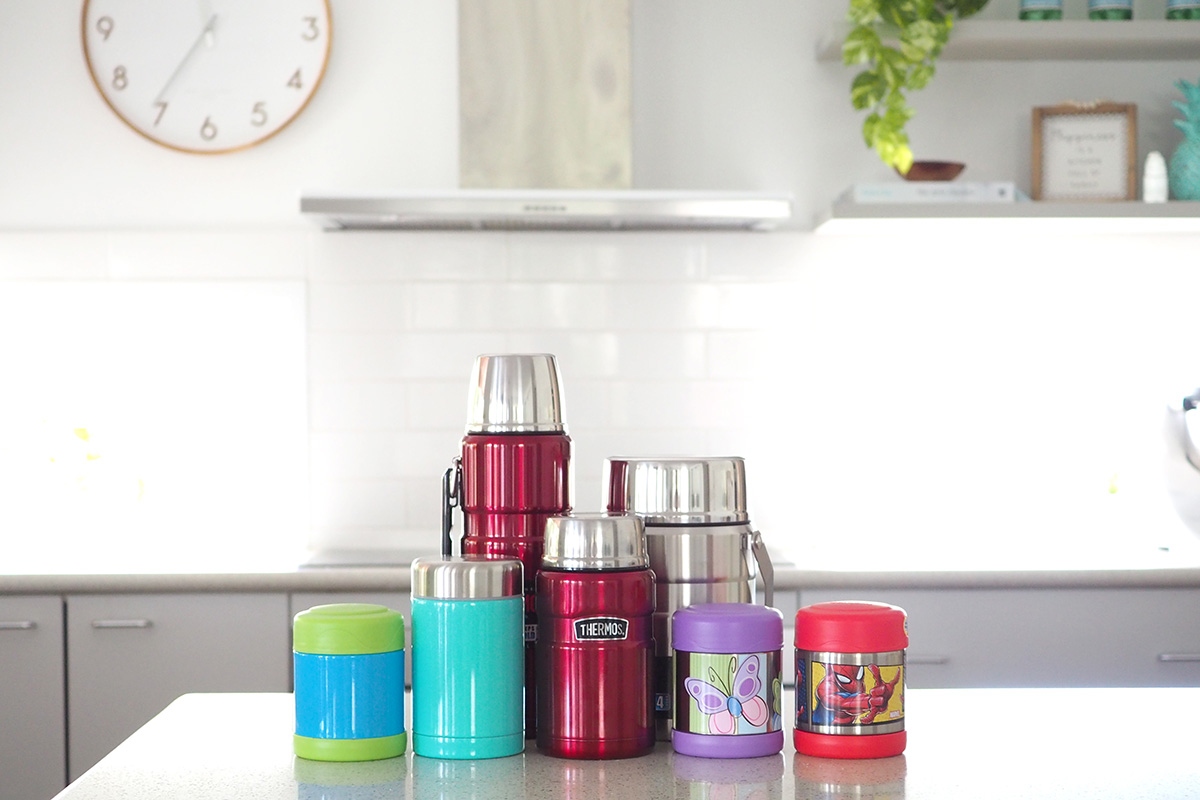 COOKBOOK & MEAL PLANNER
I love a hot dinner to warm a cold home on a winter night, and to fill the air with its tasty aromas! My new Hearty Dinners Recipe Cookbook is filled with wholesome, home-cooked meals that I've been plating up for my family for 20 years – it's perfect for winter! Couple this with a convenient magnetic meal planner and you will be able to welcome warm winter meals into your home every single day of the week.
  SHOP: this Stress-Less Dinner Bundle here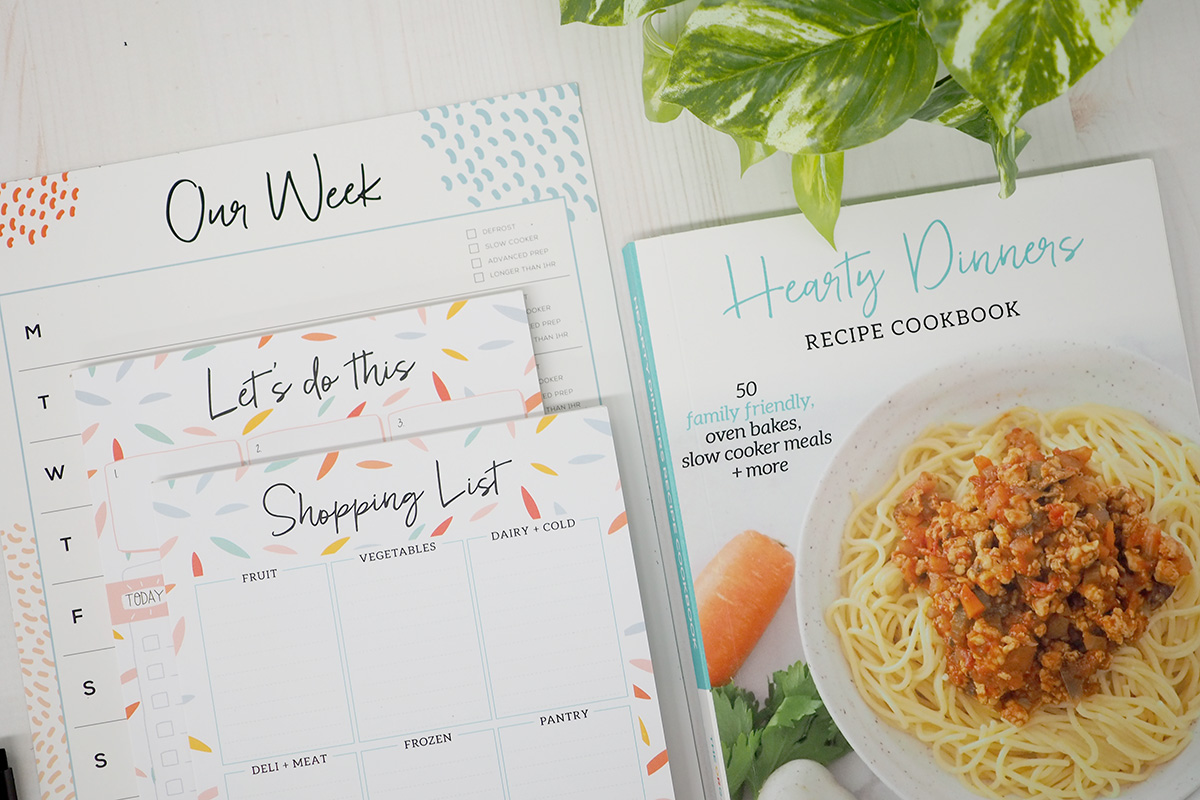 ANTIBACTERIAL WIPES & HAND SANITISER
Cold and flu germs run rampant in winter, and the easiest way I find to keep these nasties at bay is by keeping my family's hands clean. I keep an Antibacterial Hand Sanitiser on my office desk, and a few readily available around the home. I also like to put these Antibacterial Wipes in my handbag and in the kid's school bags so we can easily clean our hands properly throughout the day. These wipes are great for quickly cleaning down regularly touched surfaces too!
  SHOP: Our full range of antibacterials hand sanitiser products here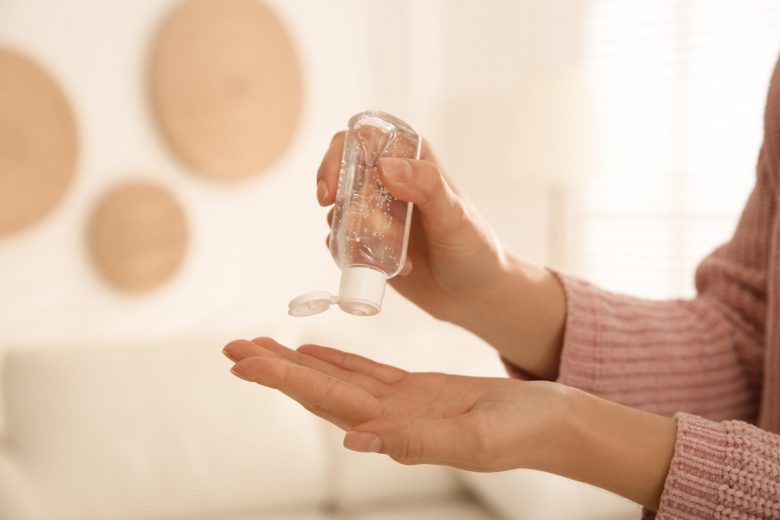 FAUX FLOWERS
Flowers can be hard to keep alive in winter (or is that just me?), anyway, I love to fill my home with gorgeous bright high-quality artificial flowers. They add a little life and light to an otherwise dark and cold winter day.
  SHOP: Our full range of artificial flowers here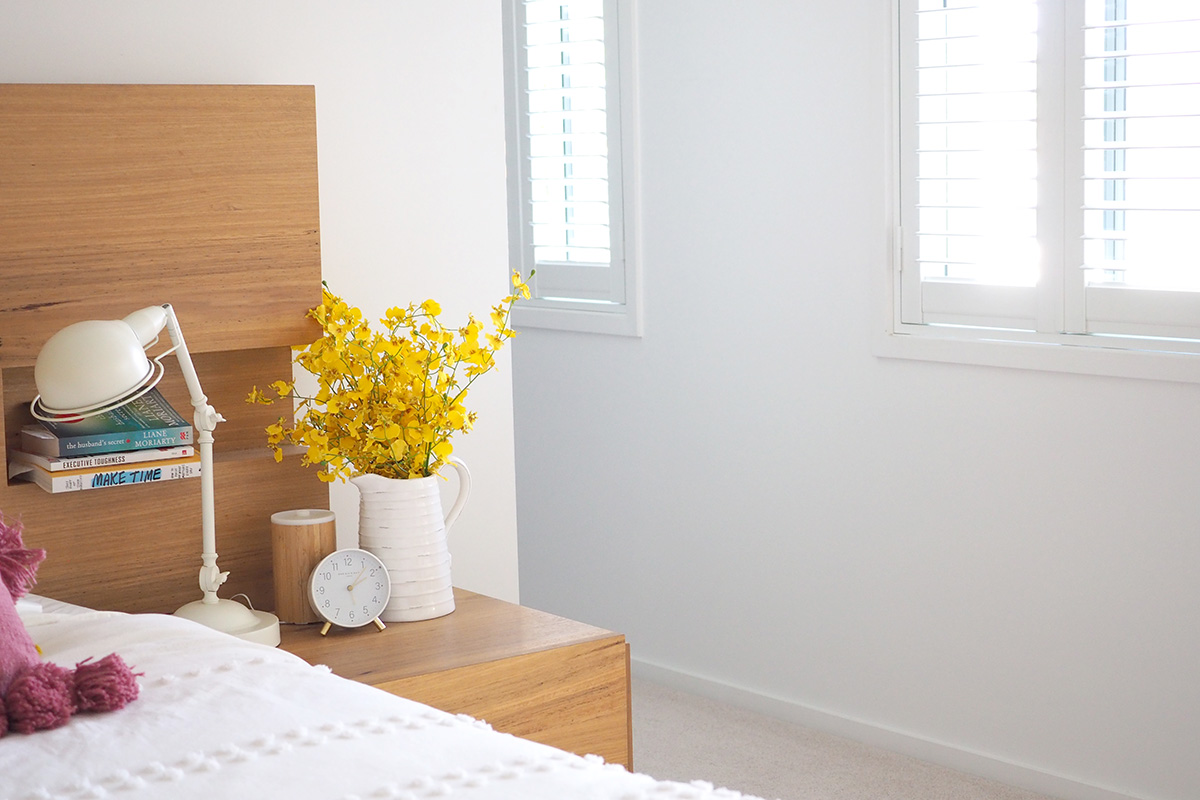 WINTER BOX
It's no secret that I love using essential oils to calm my mind and home, but I also love using them to keep my family healthy and breathing easy throughout the cold and flu season. This DIY Winter Box is a really easy way to support your family's health and wellbeing because it includes everything you'll need! There are six essential oils that are perfect for preventing cold and flu, as well as a carrier oil and an aromatherapy handbook, which shows you just how to use them!
  SHOP: DIY Aromatherapy Winter Box here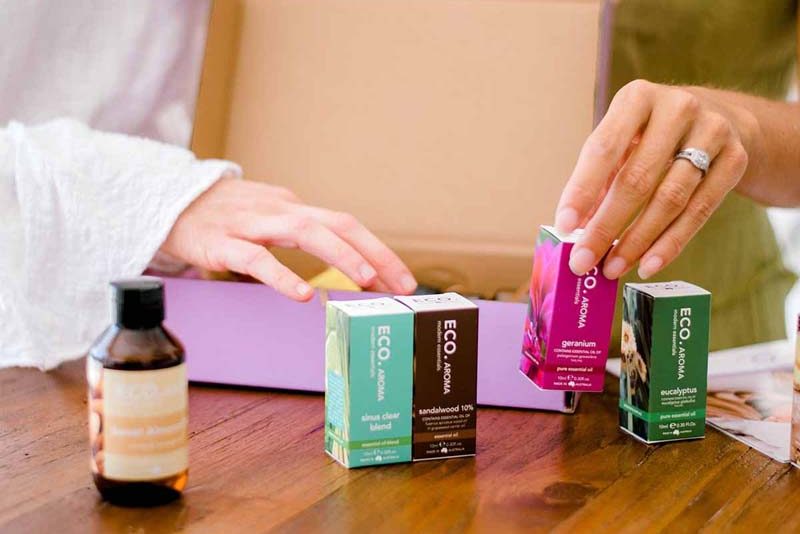 ESSENTIAL OIL CARDS
If you're looking for some essential oil inspo, this gorgeous pack of Essential Oil Diffuser Blend Cards will have you sorted for every moment and mood. I love using my oils in winter because they lift my spirit, and help to make my home and workspace feel more welcoming on cold mornings. These cards come with an adorable wooden stand and storage box. I keep mine on display next to my oil diffuser.
  SHOP: Essential Oil Diffuser Blend Cards here | Aroma-O'mm Diffuser here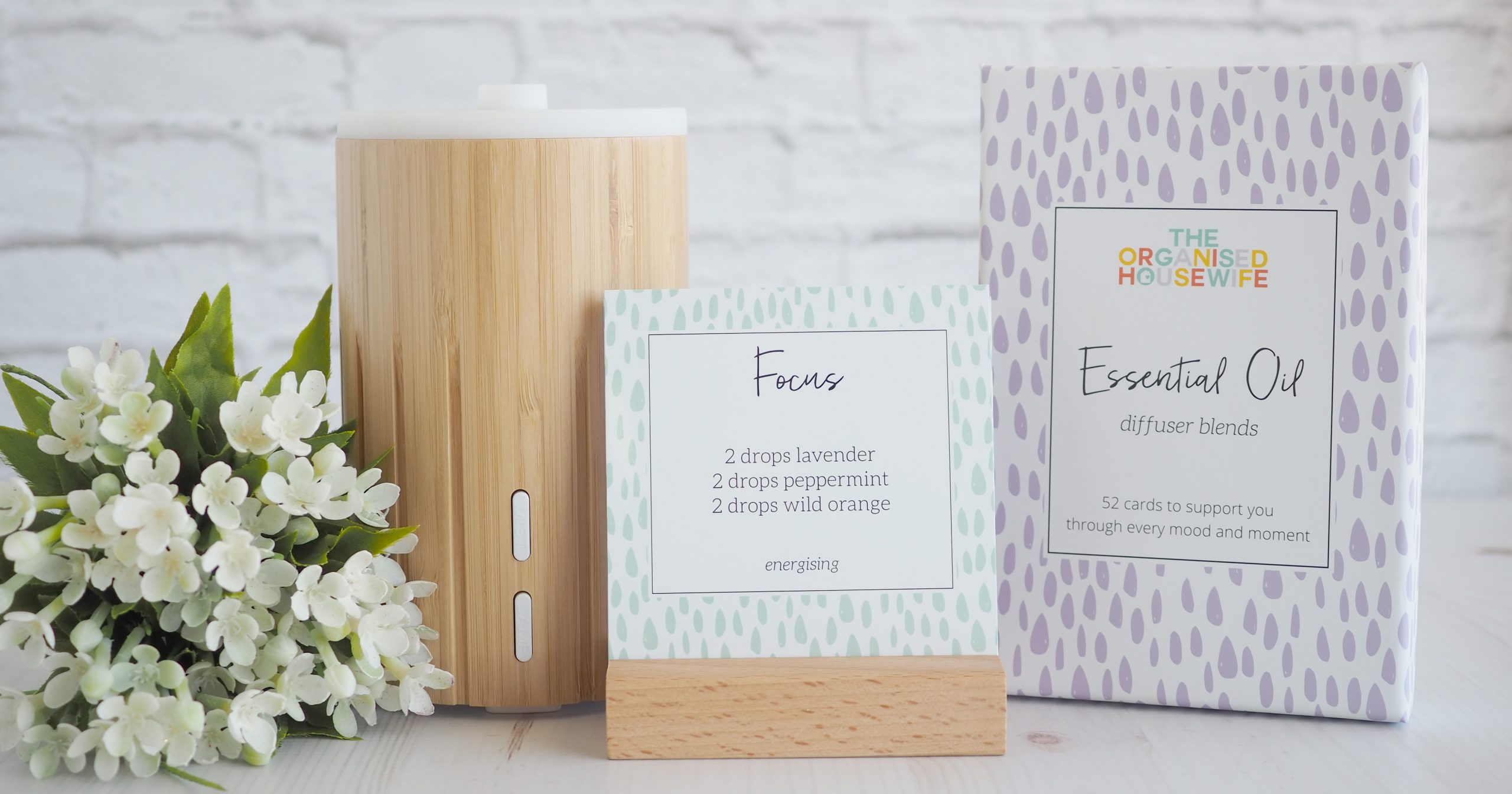 OIL DIFFUSER
Perhaps my favourite oil diffuser, is the Dream Diffuser. It goes well with the decor I have in my lounge room, plus it lets me set and forget. I pop my fav oils in, set the timer, and then go about my business whilst enjoying the calming scents that continuously waft through my home.
PLUS! For a limited time, you get a FREE Immune Boost Organic Essential Oil with every Dream Diffuser purchase!
  SHOP: The Dream Diffuser here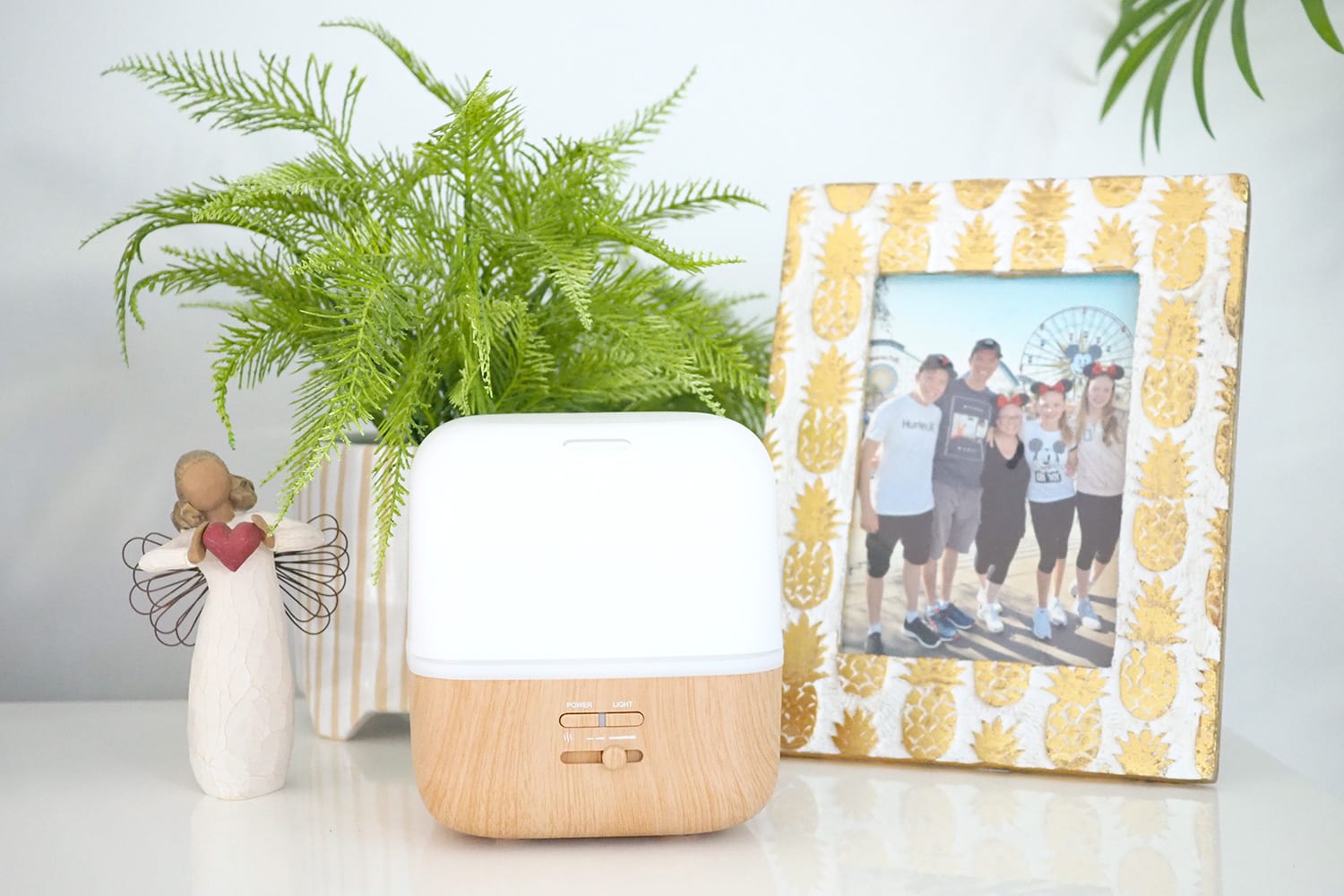 JOURNAL
Longer nights paint the perfect opportunity to pick up a pen and get those creative juices flowing. Start a blog, write a novel, or simply pencil down your thoughts so that you can fall asleep with a clear mind.
  SHOP: Our full range of journals and notebooks here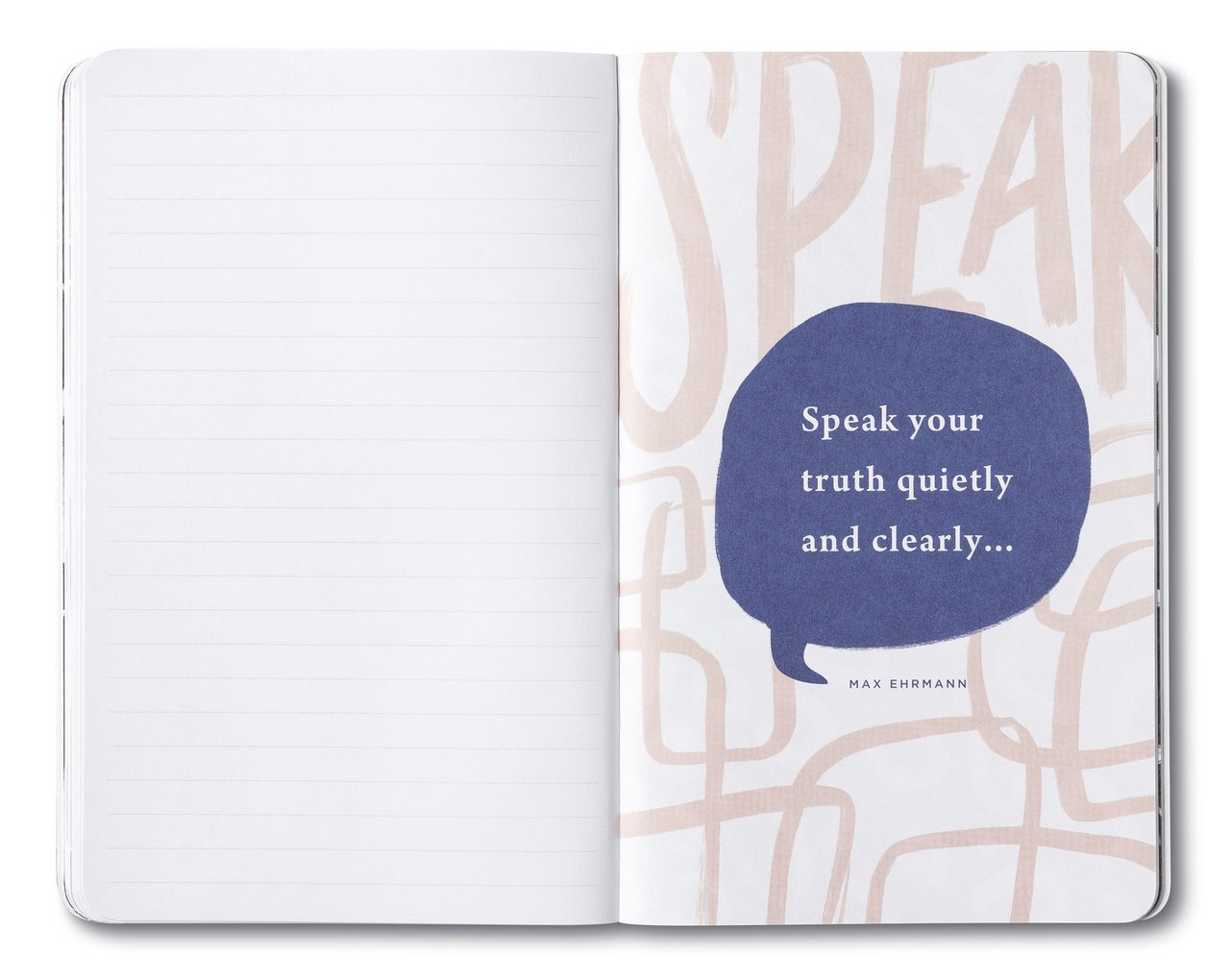 WHAT IS YOUR WINTER MUST-HAVE?
---
Pin this image below to Pinterest!