Most of us would like to reduce our plastic waste but we're not always sure how! Here are 11 ways to replace disposable plastic items with reusable, eco-friendly options.
I love the Plastic Free July campaign as there are so many ways we can reduce our plastic use and contribute to a more sustainable way of living. It's fantastic to see the laws changing to eliminate single-use plastic bags, straws, cutlery and other plastic items, but there's more we can do to reduce our plastic use even further. Going plastic free can actually save you money in the longer term, which is helpful in today's economy. Here are my top tips!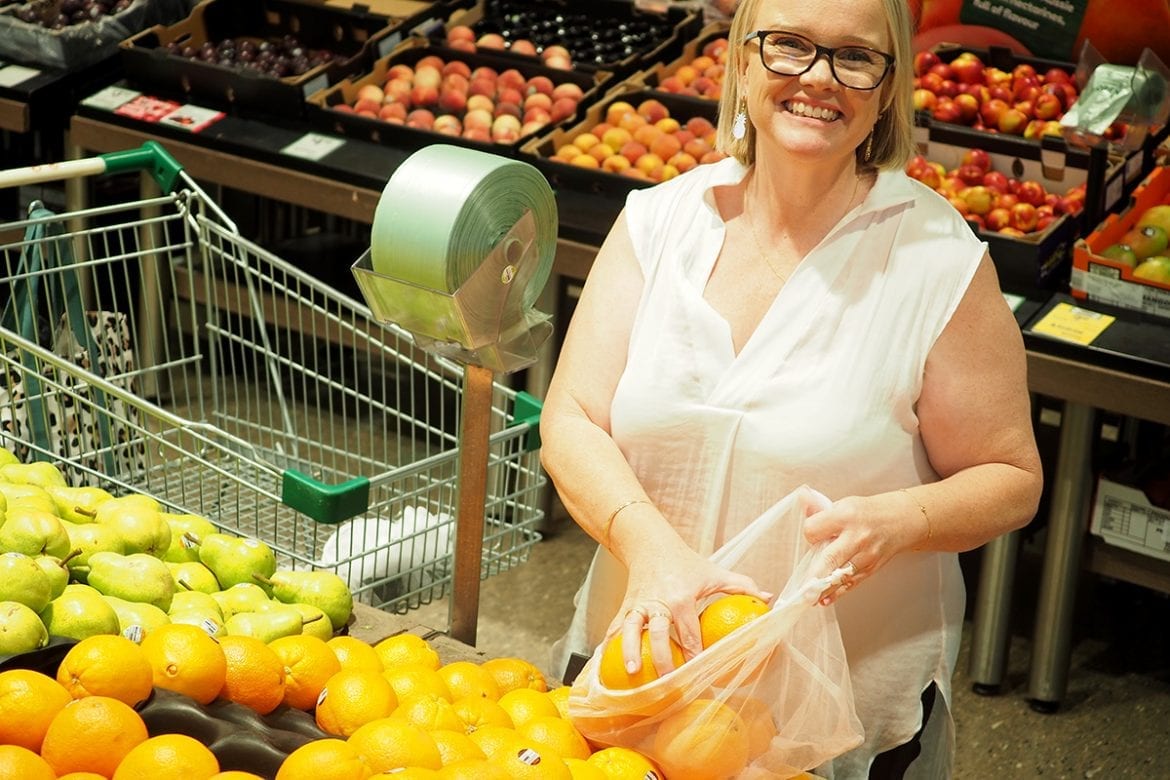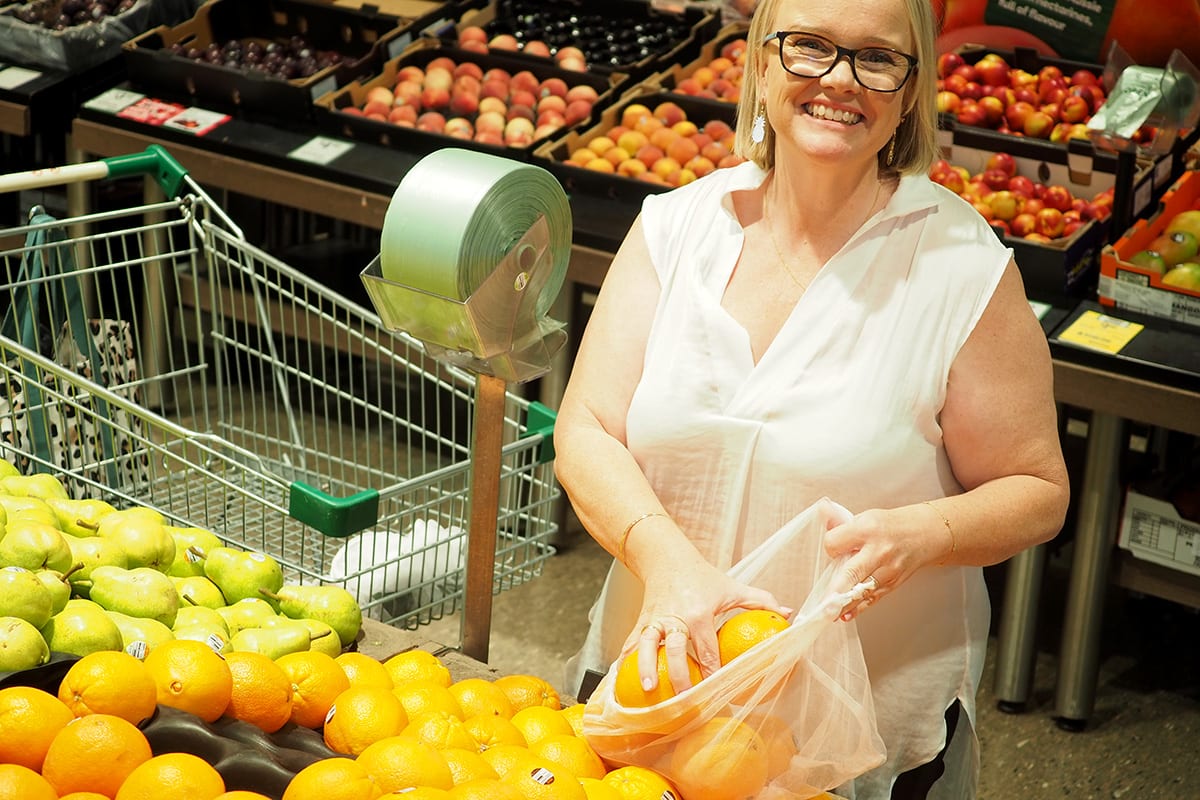 1. USE REUSABLE CLEANING SPRAY BOTTLES
Instead of buying new spray bottles and throwing out the old ones, you can buy one quality bottle and refill it for years! I've been using the Full Circle Glass Spray Bottle (now back in stock if you were waiting!). Try my DIY cleaning recipes or another great option is the Ecyo Cleaning Refill Pods which dissolve in water to create superb cleaning products.
2. USE MESH BAGS FOR FRUIT AND VEGETABLES
It might be handy to grab pre-packaged fruit and vegetables or use the supplied plastic bags, but it's not doing the environment any favours. Bring your own bags to select loose fruit and vegetables to minimise plastic waste. I use these Reusable Produce Bags which are transparent so produce can be identified at the checkout and also super lightweight so they don't add weight (and cost!) when weighed. You can also try visiting farmers markets for fresh produce you can easily take home in your reusable bags. 
3. SWAP PLASTIC WRAP FOR REUSABLE WRAPS
Yes, there is a reusable alternative to cling wrap! These Eco Basics Beeswax Food Wraps are ideal for wrapping cut fruit, vegetables, cheese and other food in the fridge.
4. USE REUSABLE ZIP BAGS
There's no denying that zip loc bags are super convenient for all kinds of food storage! However, rather than buying the disposable kind, try using silicone ones. Not only will you save money by not having to keep buying disposable ones, but they are much better for the environment. I love these gorgeous Reusable Zip Bags featuring Australian birds. 
5. SWAP PLASTIC PEGS FOR STAINLESS STEEL
Plastic pegs deteriorate quickly outside in the weather and end up being tossed in the bin regularly. These Stainless Steel Pegs  are a great alternative as they are long-lasting and never rust!
6. USE YOUR COFFEE KEEP CUP
While many of us have a coffee keep cup, it's not always handy when you pop into a cafe. But with disposable coffee cups causing massive landfill every year, it's worth using one. I find the key is to buy a reusable coffee mug you really like and keep it in your handbag, car or at work (wherever you're most likely to be when you're ordering takeaway coffee).
My go to is the Fressko reusable coffee cup range as they are designed to fit under industry standard coffee machines and have internal measurement lines which will make your barista happy! As well as being eco-friendly, the benefits of using your own cup is that it'll keep your coffee hotter for longer and lots of cafes offer a discount when you BYO cup.
7. AVOID DISPOSABLE CUTLERY
Plastic cutlery is being phased out and in many cases replaced with a wooden alternative such as birch or bamboo. When you need to use disposable cutlery such as at a barbeque or party, I like this Back to Nature Birch Cutlery Set. 
A great way to avoid needing disposable cutlery when you're at work or at the shops, is to keep a set in your bag. Retro Kitchen's Carry Your Cutlery set is brilliant – it's about the size of a glasses case and includes a set of cutlery as well as a metal straw and chopsticks!
8. USE BIODEGRADABLE OR METAL STRAWS
Plastic straws are now non-existent which is fantastic. If you're needing disposable straws for a party, try these EcoSoulLife Biodegradable Sugarcane Straws.
For everyday home use, I love these Ever Eco Silicone Bent Straws or Ever Eco Stainless Steel Bent Straws. If you don't like the way disposable paper straws collapse (think frozen cokes from McDonalds or the movies), try keeping one of these in your bag so you've always got a decent straw option when you buy a smoothie or soft drink at the shops.
9. TAKE YOUR OWN SHOPPING BAGS
Whether you're grocery shopping or indulging in some retail therapy, it's a great idea to bring your own bags. Ever Eco Reusable Zero Waste Produce Bags are softer than your average supermarket carrier and they all fit inside one storage bag so they're compact to keep in the car.
Kat's Plastic Free Kit
I like to keep these reusable items in my bag or car so I always have a plastic-free option when I'm out –
Cutlery set (with straw)
Silicone straw (for frozen drinks)
Keep Cup/Water bottle
Mesh bags
Shopping bags
10. DITCH THE SINGLE USE WATER BOTTLE
Remember to carry your reusable water bottle with you to reduce the huge number of single use plastic bottles that are thrown out each year. An insulated water bottle will keep your water colder for much longer anyway! Need to update yours? Explore our drink bottle range. I find I drink more water when I carry my insulated bottle with me, I fill it with ice at the beginning of the day and it keeps my water cold all day long. 
11. ORGANISE WITH BAMBOO
Did you know that many organisational products are also available in bamboo? If you're looking for storage boxes, racks, turntables, trays and cutting boards, explore our bamboo range for plastic free options to organise your home. 
Those are my top tips for going plastic free! Now, go and find your keep cup and pop it in your bag, knowing you're contributing to making our world a better place.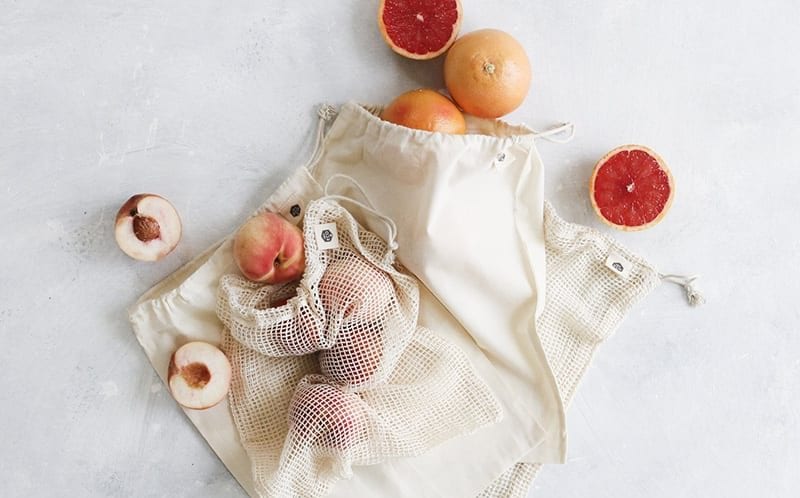 12 tips to make your groceries more eco friendly
Tips for creating an eco-friendly grocery shop that won't cost you (or the planet) the earth + a few products that'll make your supermarket shop a little greener. Continue Reading