This post is sponsored by Hamilton
I remember back to when I was a teenager and how much time I used to spend in the sun, especially at this time of year. I had so much fun with my family and friends down at the beach or in my Nan's pool. I was a freckly, fair strawberry blonde child and remember mum always reminding me to put sunscreen on.  I am so glad she was persistent as Melanoma is the most common cancer in young people aged 15-29 years. Just over 18 months ago I got a melanoma removed from the back of my leg. Skin cancer is the most common cancer diagnosis, and it's the most preventable cancer. Most skin cancer is caused by damage from the sun's UV rays. With this in mind, it is crucial to help our kids understand that the risk of skin cancer can be reduced by simply being sun smart. I appreciate that my kids take sun safety seriously, always applying sunscreen, wearing a hat, rashie shirt while at the beach and in the pool at home.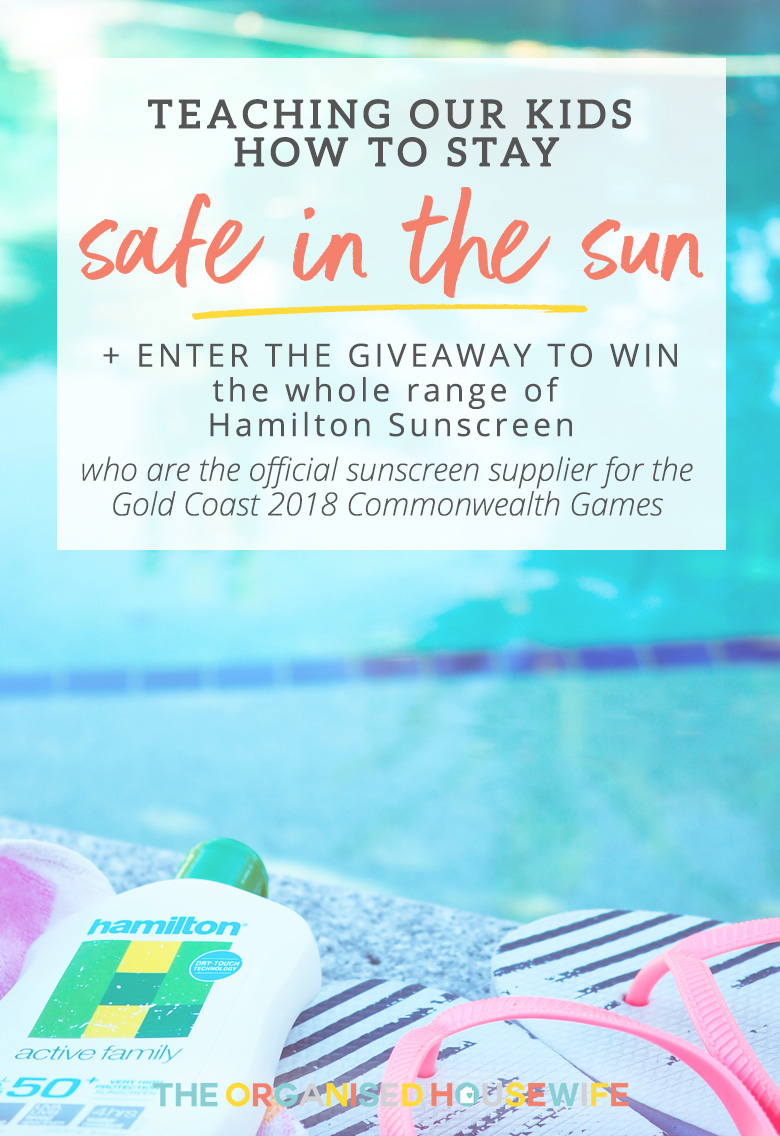 I appreciate that my kids take sun safety seriously, applying sunscreen, wearing a hat when going out in the sun and wearing a rashie shirt while swimming in the pool or at the beach. As a mother, I am mindful of my kid's health and safety and have educated them from a very young age the importance of protecting themselves while in the sun. The statistics are quite alarming, ignoring sun safety when young may lead to frightening consequences in their adult life. And as always my hubby and I strive to be good role models as kids are more likely to embrace sun safety if their parents do too! Some sun safety rules I have taught my kids:
1. WEAR A RASHIE OR APPROPRIATE CLOTHING WHILE IN THE SUN
While at the beach or around the pool a rashie is the most appropriate form of clothing to slip on for sun protection, covering up front, back and shoulders. Remember rashies don't last forever, the sun, chlorine, washing and poor quality may result in the rashie looking as though it has stretched which will make it an ineffective sun barrier, so ensure that you replace them once you can see they need it.
When dressing for the day I encourage my kids to consider what they are doing throughout the day to what style of clothing they will wear.  ie. if standing on the sidelines at sport on the weekends, to not wear singlets.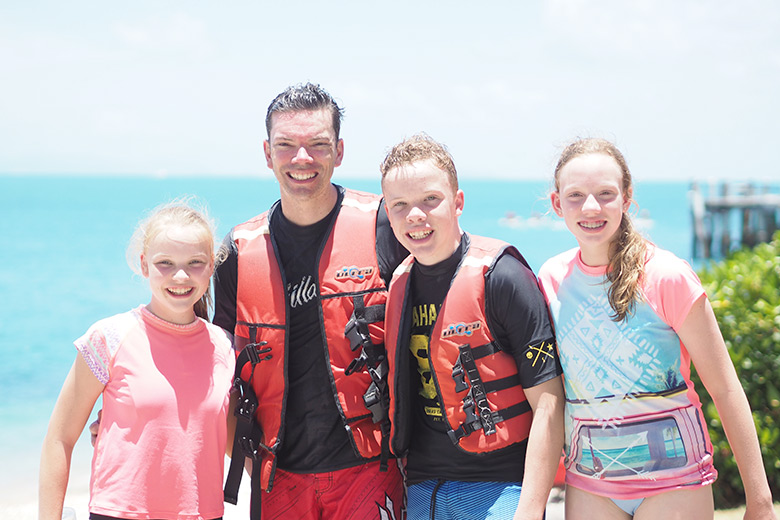 2. WEAR SUNSCREEN FOR ALL OUTDOOR ACTIVITY
The sunscreen should be at least SPF50+ broad-spectrum and water-resistant. It should be applied liberally 20 minutes prior to sun exposure to allow it to be absorbed by the skin properly. Then it should be applied every two hours for maximum protection.  I get my kids to apply sunscreen (all over, including backs of legs and tops of feet) before travelling in the car to netball, the park, the beach to ensure that the sunscreen is working the moment they are in the sun.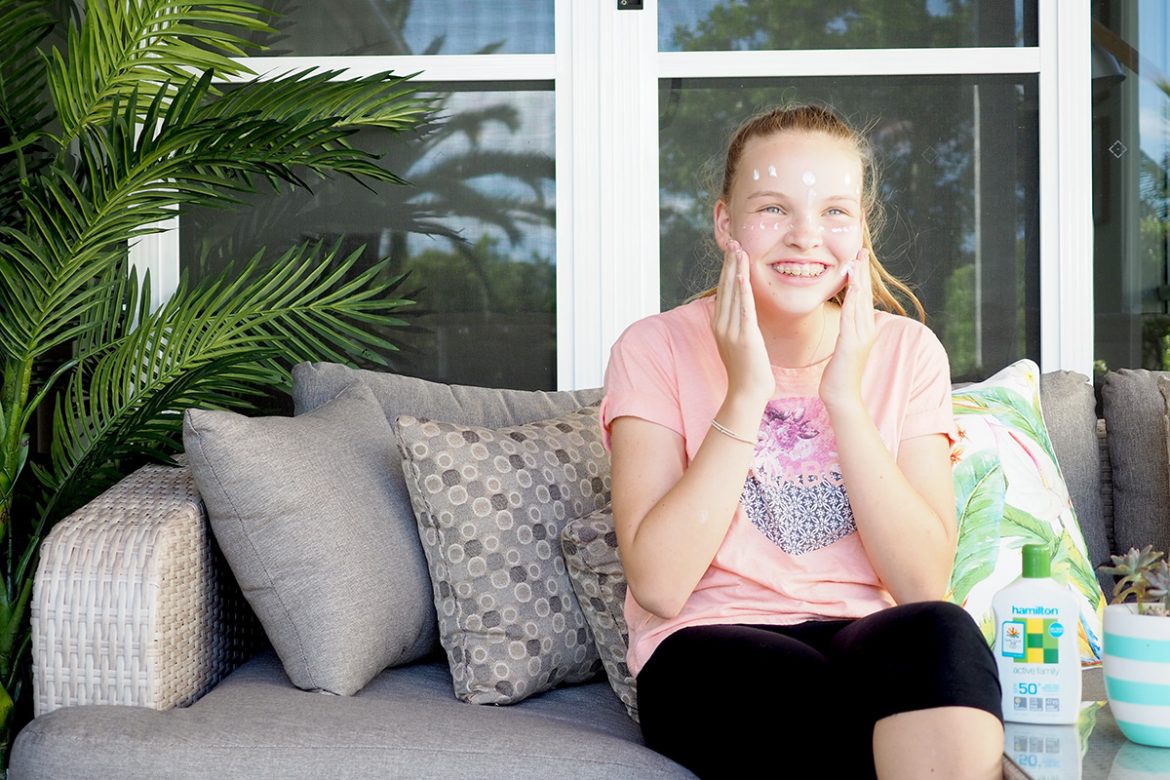 I was introduced to Hamilton Sunscreen quite a few years ago while visiting a friend. The kids needed some sunscreen so we used hers, a brand I didn't recognise but soon had a love affair with as it rubbed into their skin so easily, didn't leave behind a sticky feel to the skin nor a white glow.  The kids loved it and it has been our choice ever since.  Interestingly, Hamilton first launched in Australia in 1932 and remains proudly Australian made and owned, perfect for our Aussie climate and conditions.
Hamilton Active Family SPF50+ Sunscreen provides sunscreen at Australia's highest level of protection* SPF 50+ with dry-touch technology that's ideal for everyday use by every member of active Australian families. It's sweat resistant, 4 hours water resistant and offers broad spectrum UVA and UVB protection. And for young children – Hamilton Toddler SPF50+ Sunscreen, is free from fragrance, lanolin and colours whilst having all the essential protection you'd expect.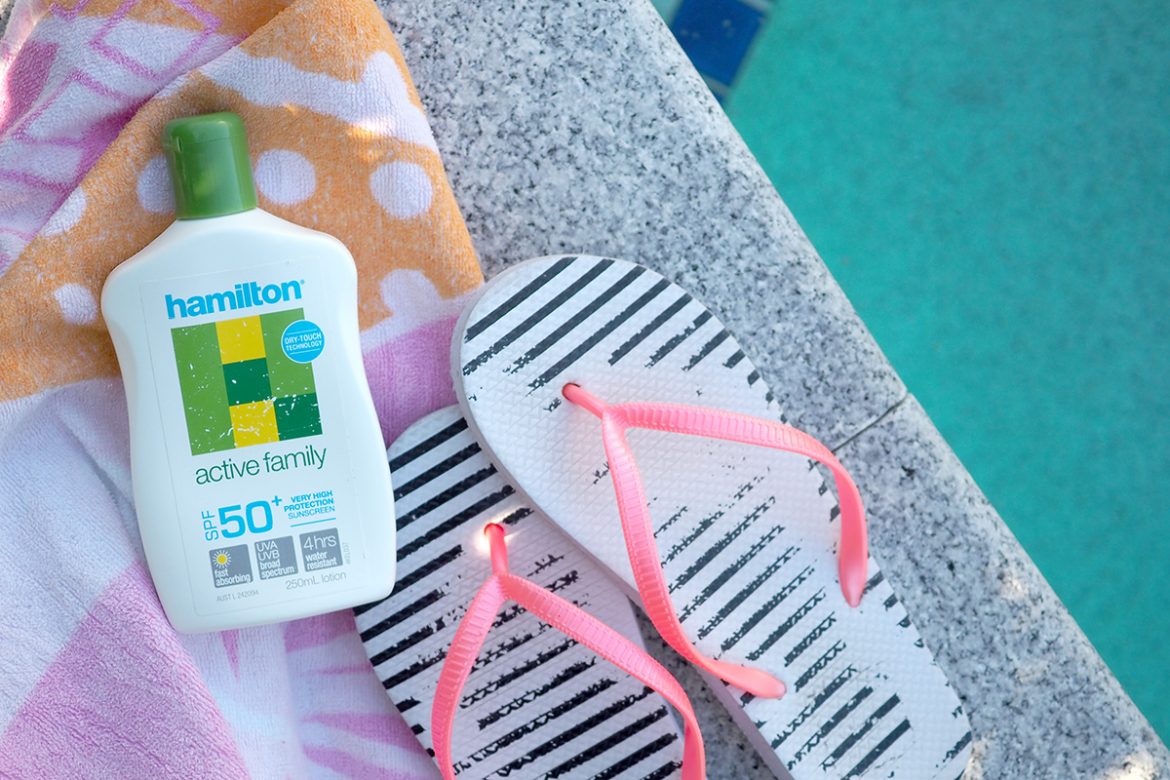 For everyday use at the beach or when out and about, Hamilton Every Day Face SPF50+ Sunscreen offers very high protection for the face and the neck. With a sheer tint and a light matte finish, Everyday Face provides invisible, super comfortable protection for our most exposed skin. Free from fragrance and lanolin, but offering broad spectrum UVA and UVB protection, it is suitable for all skin types.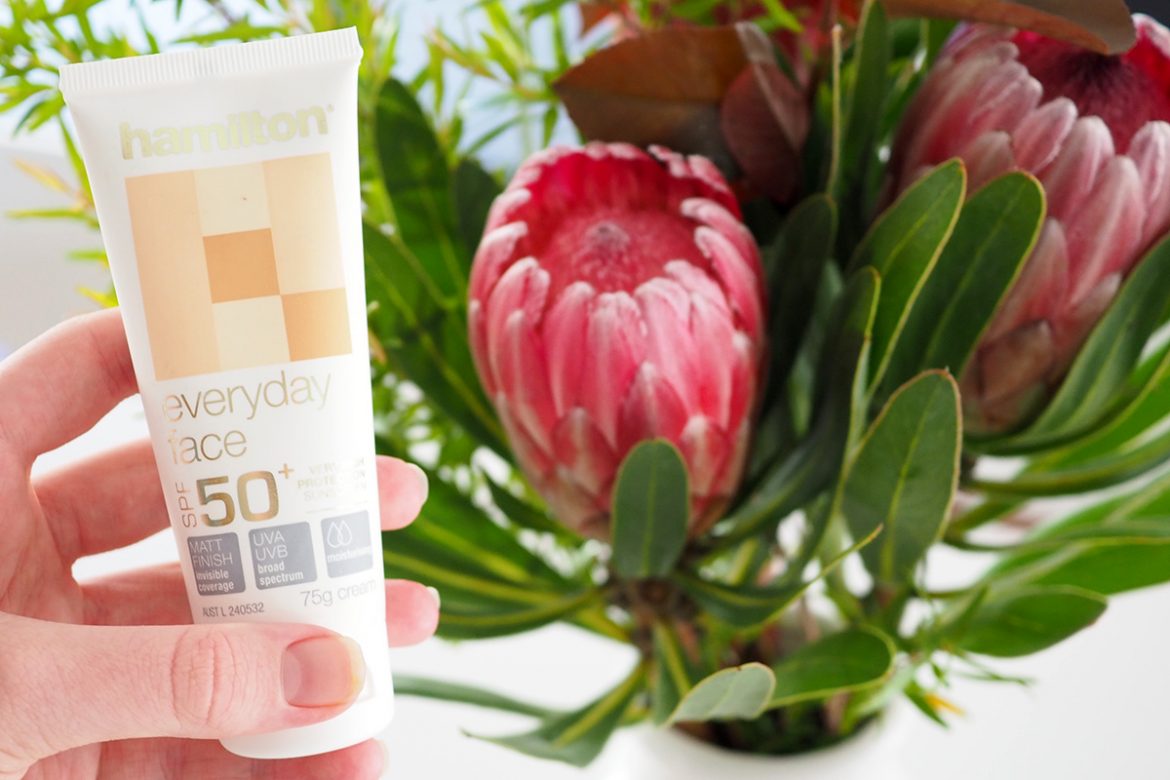 You can purchase both Hamilton Sunscreen instore or online from Amcal, Chemist Warehouse and National Pharmacies, as well as instore at HealthSave Pharmacy. View the Hamilton website here.
Note: Always use the label. Use only as directed
Hamilton won the Canstar Blue's Most Satisfied Customer Award for sunscreen in 2016 and 2017. Hamilton was the only brand to receive five stars from consumers for effectiveness and overall customer satisfaction in 2017. No wonder that Hamilton is the Official Sunscreen Supplier for the Gold Coast 2018 Commonwealth Games!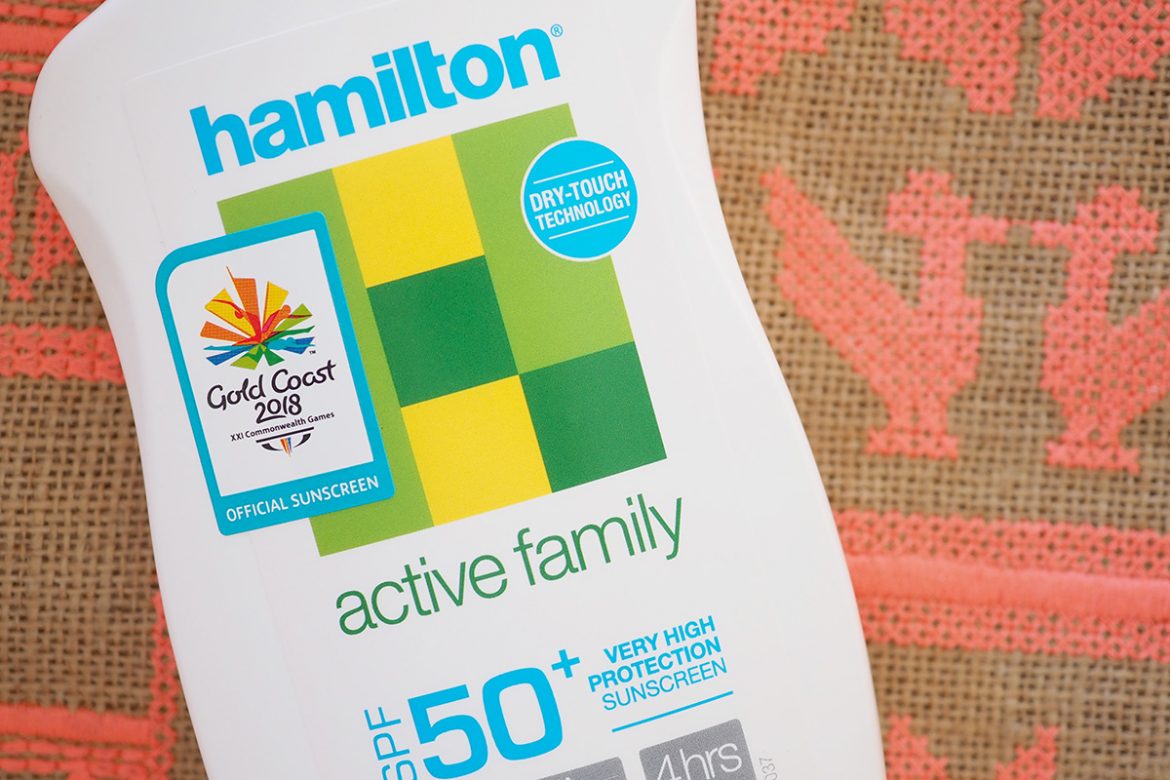 3. WEAR A HAT
Always wear a broad-brimmed hat, they are the best style to protect your face and neck. One of the biggest lessons I have learnt is that kids and especially teens (as they are so picky with fashion items) that if they choose the hat, sunnies, rashie etc themselves then they are more likely to wear them!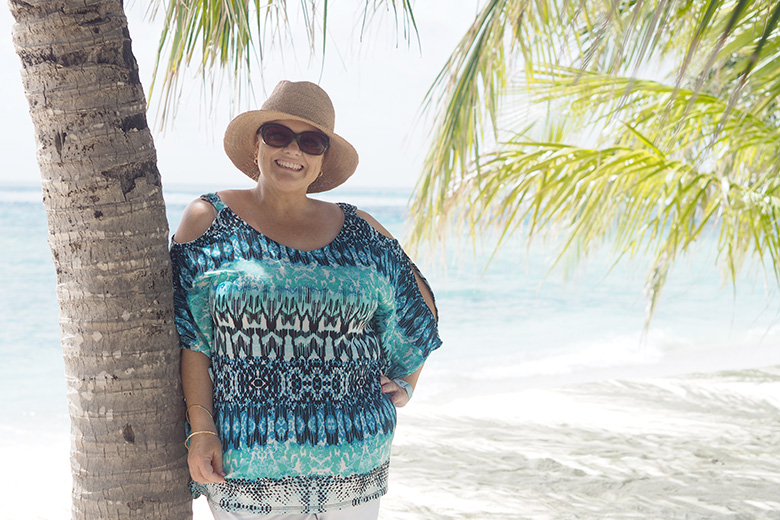 4. FIND SHADE
Where possible to sit or stand in the shade, be it under trees, umbrella, building, etc.  There are many portable options available these days, beach shade tents and quick pop up tents.
5. WEAR SUNGLASSES
UVA light can damage the eyes and the skin around them. Not only do they look cool, but those that meet Australian Standard will be giving your eyes the highest level of eye protection.
6. STAY HYDRATED
When spending time in the sun, it can be easy to become dehydrated causing your body to need more fluids. Always keep a full bottle of water handy. I take an insulated picnic sized bag filled with icebricks and water with me when we are out in the sun.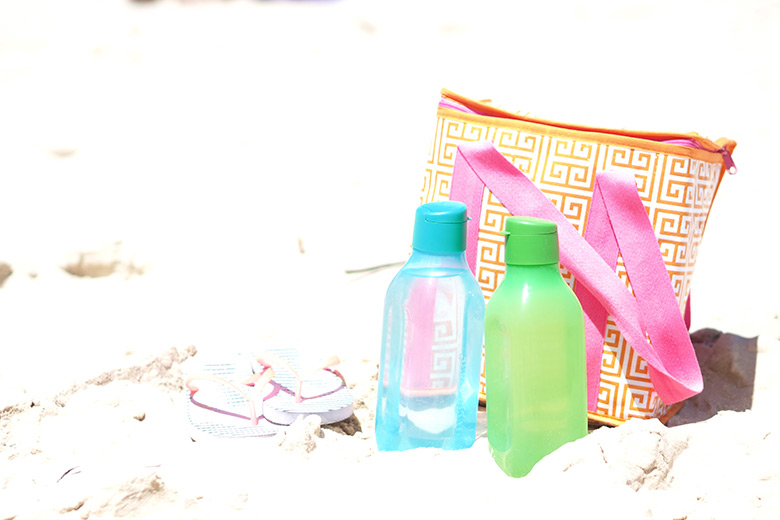 ---

WIN 1 OF 3 HAMILTON SUNSCREEN PACKS
This giveaway is now closed! Thank you to all who entered. Congratulations to Julie, Kylie & Marta. Each winner will receive one Hamilton Sun Pack, valued at $56.80 which includes:
Hamilton Active Family SPF50+ 250mL bottle
Hamilton Toddler SPF50+ 50mL roll-on
Hamilton Every Day Face SPF50+ 75g cream
Hamilton Sensitive SPF50+ 265mL bottle
In partnership with Hamilton, used by Australia's most satisfied sunscreen consumers†, I'm excited to be giving away the whole range of Hamilton sunscreen to keep you and your family protected from the sun.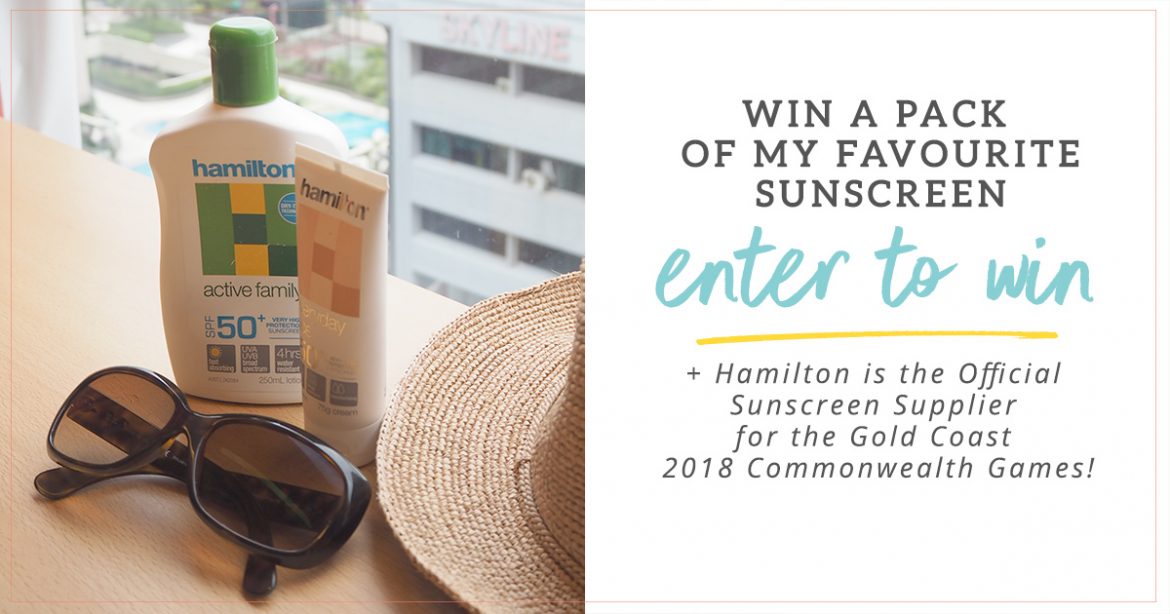 HOW TO ENTER:
Hamilton is the Official Sunscreen Supplier for the Gold Coast 2018 Commonwealth Games, so tell me in the comments below, which event you would most like to see at the games and who would you take as your plus one and why?
---
GIVEAWAY TERMS AND CONDITIONS – This giveaway run in accordance with my disclosure policy, please read the terms and conditions below:

1. Entries must be made on The Organised Housewife blog, comments on social media are invalid.  2. Entries close 11.59pm AEST Tuesday 30th January 2018. 3. One entry per household and open to Australian residents only.  4. This giveaway is a game of skill. The judge's decision is final and no correspondence will be entered.  5.Total prize pool is valued at $56.80. 3 winners will each receive a Hamilton Sunscreen Pack, each pack contains Hamilton Active Family SPF50+, Hamilton Toddler SPF50+, Hamilton Every Day Face SPF50+, Hamilton Sensitive SPF50+, valued at $56.80 6. Winners will be contacted by email, please ensure you leave your email address.  7. If I have not received a reply from the winner within 7 days the prize will be forfeited and awarded to the entry judged to be the next best.  8.  The Organised Housewife will take no responsibility for any delay, loss or damage to prizes sent to winners.
*AS/NZS 2604: 2012; very high, SPF 50+, Broad Spectrum
† Winner of Canstar Blue Australia's most satisfied sunscreen customers 2016, 2017