Teacher Appreciation Day is usually celebrated on the last Friday of October. Teachers put in so much extra time and effort for our children through the year the recognition is well deserved. I know my youngest teacher has gone that extra mile for her and I truly do appreciation what she has done to help boost my daughters confidence in all areas of learning and within herself. So I like to give the teachers a little gift to say, thank you. I've shared a few Teacher Appreciation Gift Ideas below.
Teacher Appreciation Gift Ideas
Thank you for helping me grow – a label to add to a beautiful pot of flowers (can use any plant really, a succulent for a male teacher perhaps). Tape label to a ruler and stick in a pot with a ribbon around it. A lovely little gift. Label available in my shop as an instant download.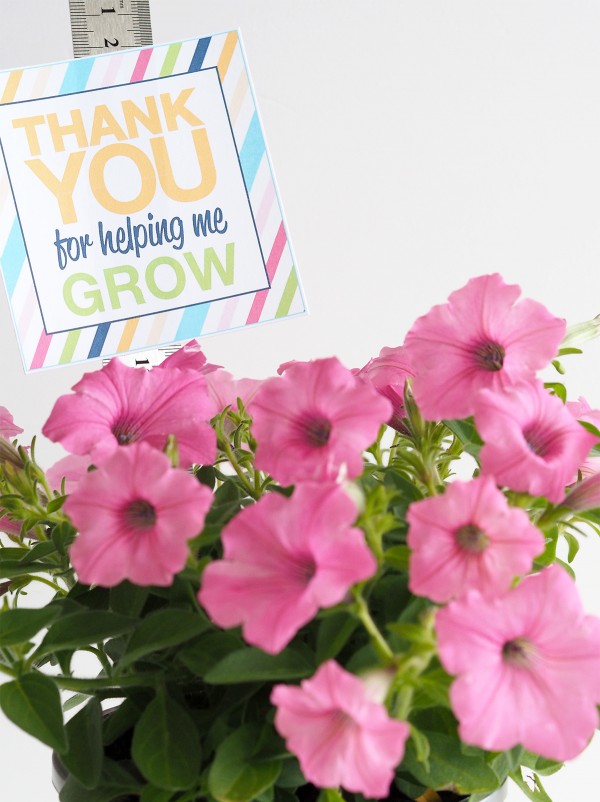 Thank you for brightening my day – fill a jar with some colourful lollies or chocolates, cut out the label and place in the mason jar lid. Label available in my shop as an instant download.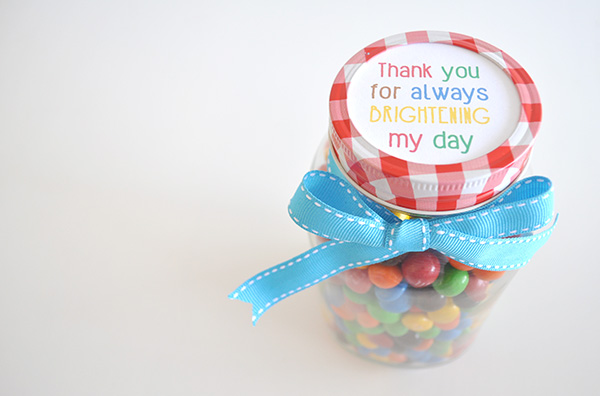 Neon Dipped Pots – requires minimal effort for maximum results. Simply dip the terracotta pots in your favorite bright paints, add the petite plants with little note. Idea found via Hellobee.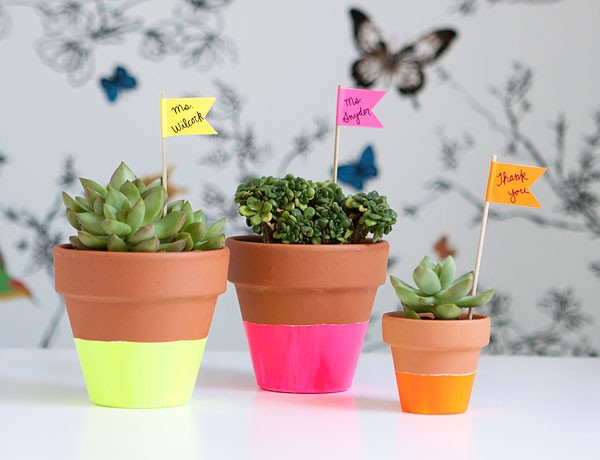 Personalised Teacher Appreciation Print – receiving something personalised is always very special. Available in my shop.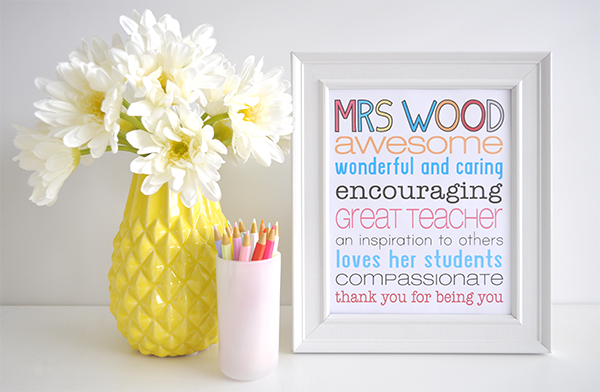 Bliss Balls – for the health conscious teacher. Fill up a jar of homemade bliss balls and tie a little bow around it. View bliss ball recipes here.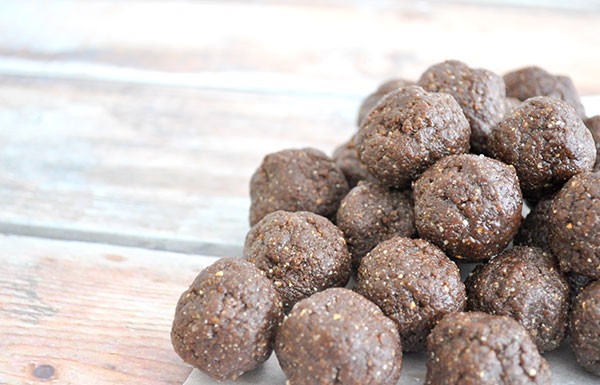 Memory Jar – For all those times when teachers feel overwhelmed and overworked, this class memory jar is the perfect way for the kids to show their appreciation. Each student writes down his or her favorite memory of the school year, or a message to thank the teacher, and the class fills up the jar with positivity! Idea found via Steamy Kitchen.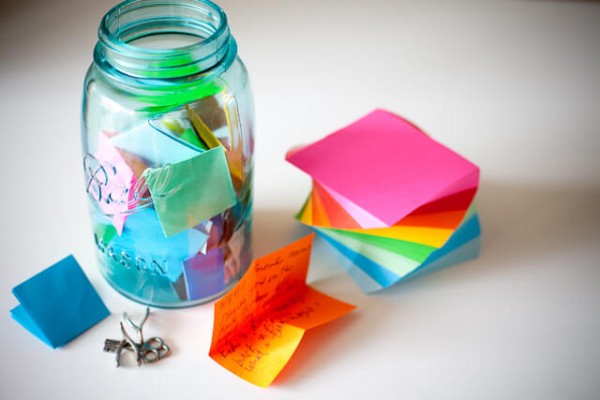 What do you like to give your Teacher?