Do you ever get stuck as a parent when it comes to buying your children's teacher an appreciation gift at Christmas? Teachers are such important role models for your children to learn from and be nurtured by. Your kids spend 6 hours a day at school and the influences they pick up during this time will help shape them into special little human beings, then teenagers, and eventually young adults. So what do you get for a special teacher that's been part of your child's life for the past year and has encouraged, inspired, mentored and challenged your son or daughter to become a better person?!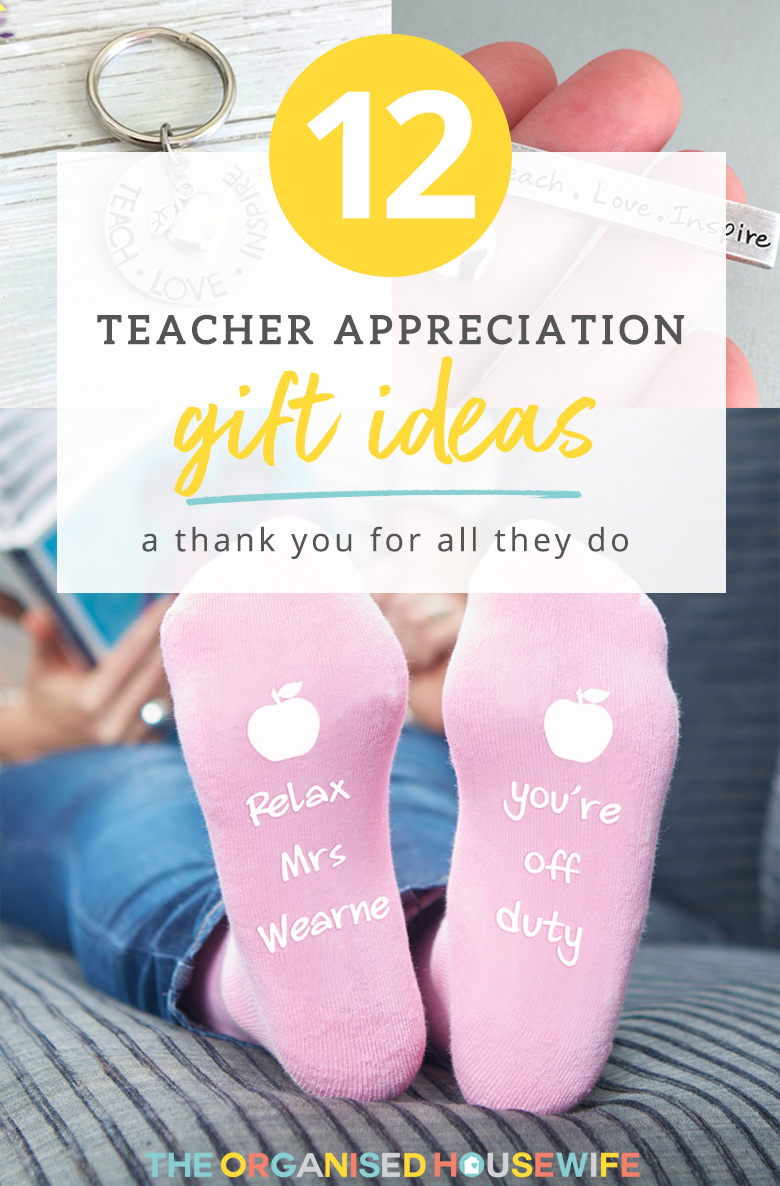 Firstly, how about we cross out chocolates, mugs and candles from the shopping list. I bet if you asked your child's teacher how many times they have received these gifts over the years, you would be shocked! I mean, there's nothing wrong with those presents, but wouldn't you rather give something more meaningful and something that the teacher will remember their student by?
TEACHER APPRECIATION GIFT IDEAS FOR CHRISTMAS
So what should you get? Here are some great homemade gift ideas from Tatertots & Jello for that special teacher who needs to be appreciated and thanked for her care of your child.
MAGIC BEAN SEEDS – Magic beans are laser engraved with 4 different words of gratitude: Dynamic, Dedicated, Brilliant and Thank you! It comes as a complete gift, the tin includes the seeds and a little bag of soil, ready to plant directly in the tin! The beans quickly sprout to reveal a special personalised message engraved on the plant's central bean. A guaranteed hit to watch them grow! Your child's teacher can take them home and plant over the holidays, or keep them till next year to grow with her new class. Available online here.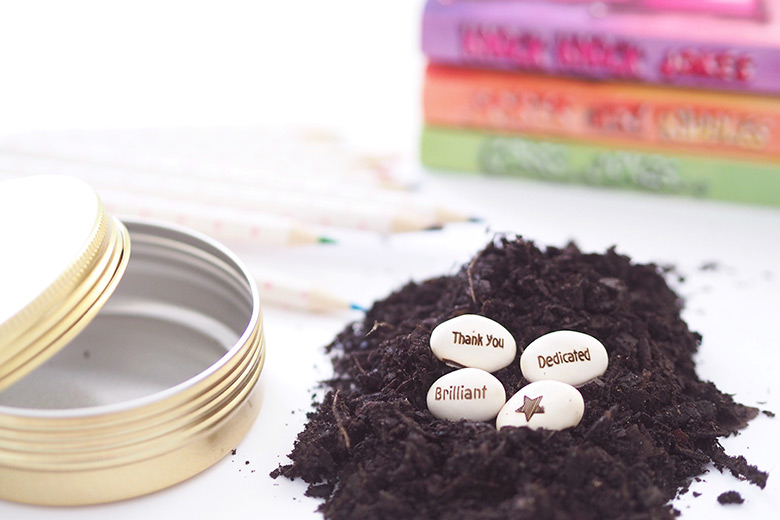 TEACHER APPLE TREE PRINT – A uniquely personal gift from the entire class, decorated with the fingerprints of all the children (their fingerprints make apples hanging from the tree).  Why not reach out to all the parents in your child's class and share the fun of creating this lasting feature piece of personalised artwork for your child's teacher!  Available online here.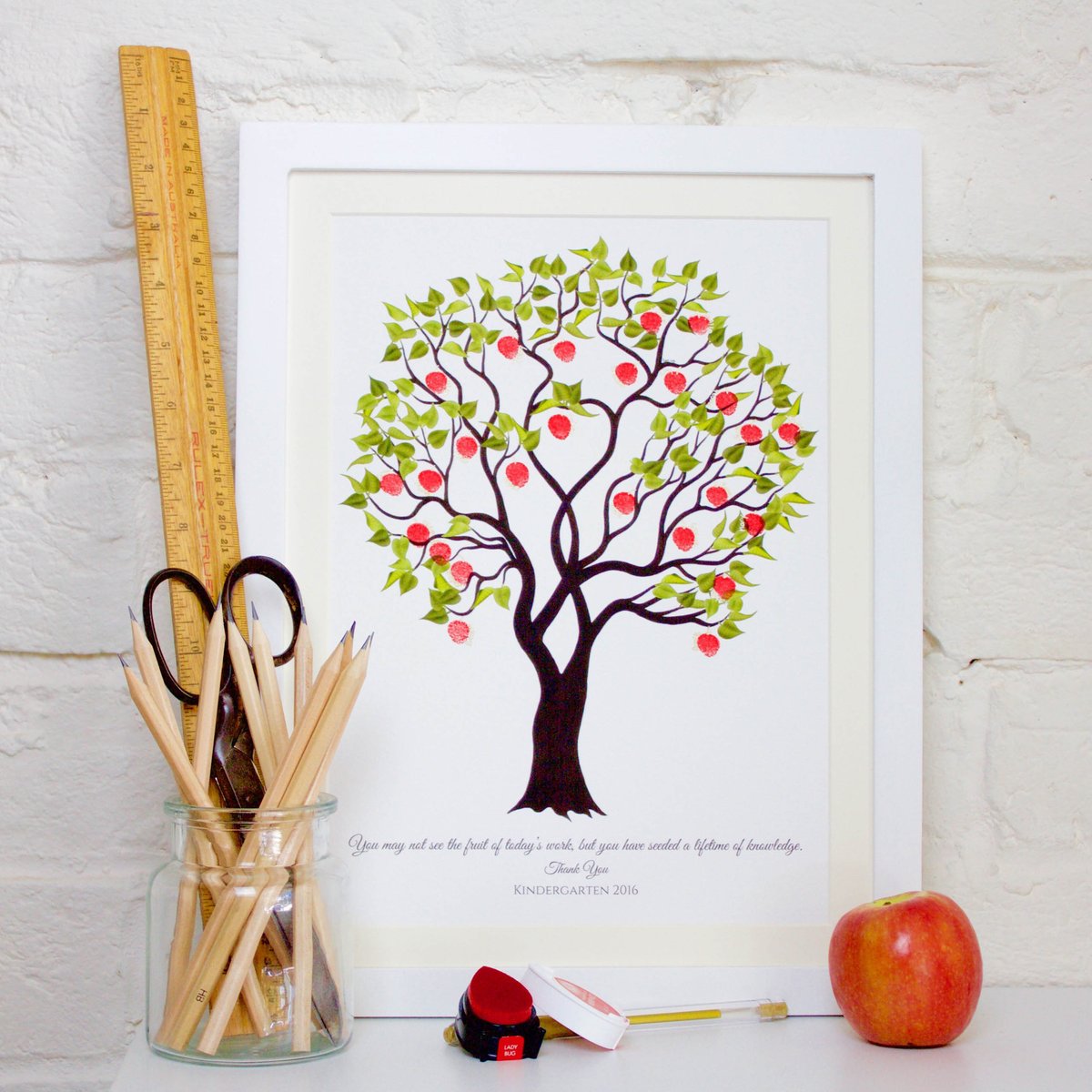 COOKIE MIX IN A JAR – Christmas Cookie Mix in a Jar is a fabulous homemade gift idea.  Look no further for a creative handmade gift idea for your friends, kids teachers, family, neighbours, work colleagues. The gift of a DIY kit, so they can make their own batch of  Christmas cookies (or biscuits). Read more here.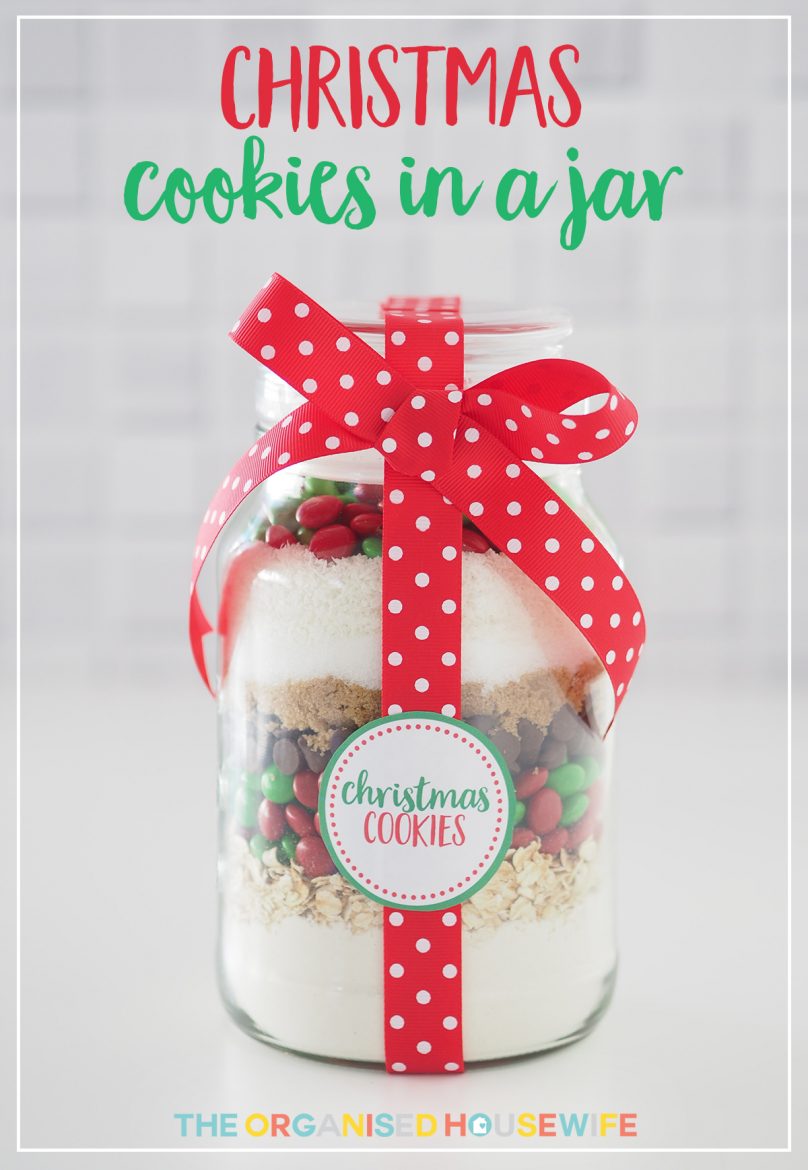 BEFORE & AFTER SCHOOL CUP PACK – Personalised Before school ceramic white coffee/tea mug and stemless after school wine glass. Now, I know I said above no more coffee cups for teachers, but this is actually super funny!  Available online here.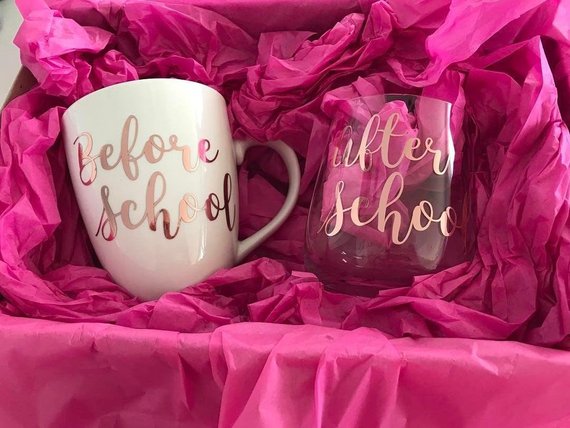 PERSONALISED TEACHER APPRECIATION PRINTS – These prints are available in my shop, I will personalise, email to you so you can print and frame.  Click here to order.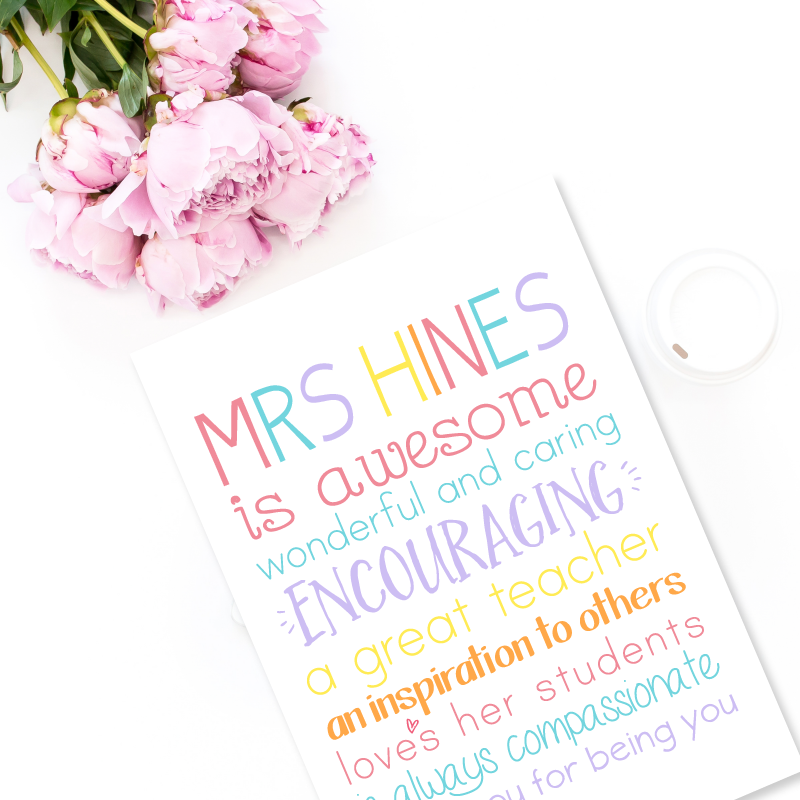 PENS, STATIONERY & TEACHER STUFF PERSONALISED PENCIL CASE – Teachers have so much stationery, I laughed when I saw this. Available online here.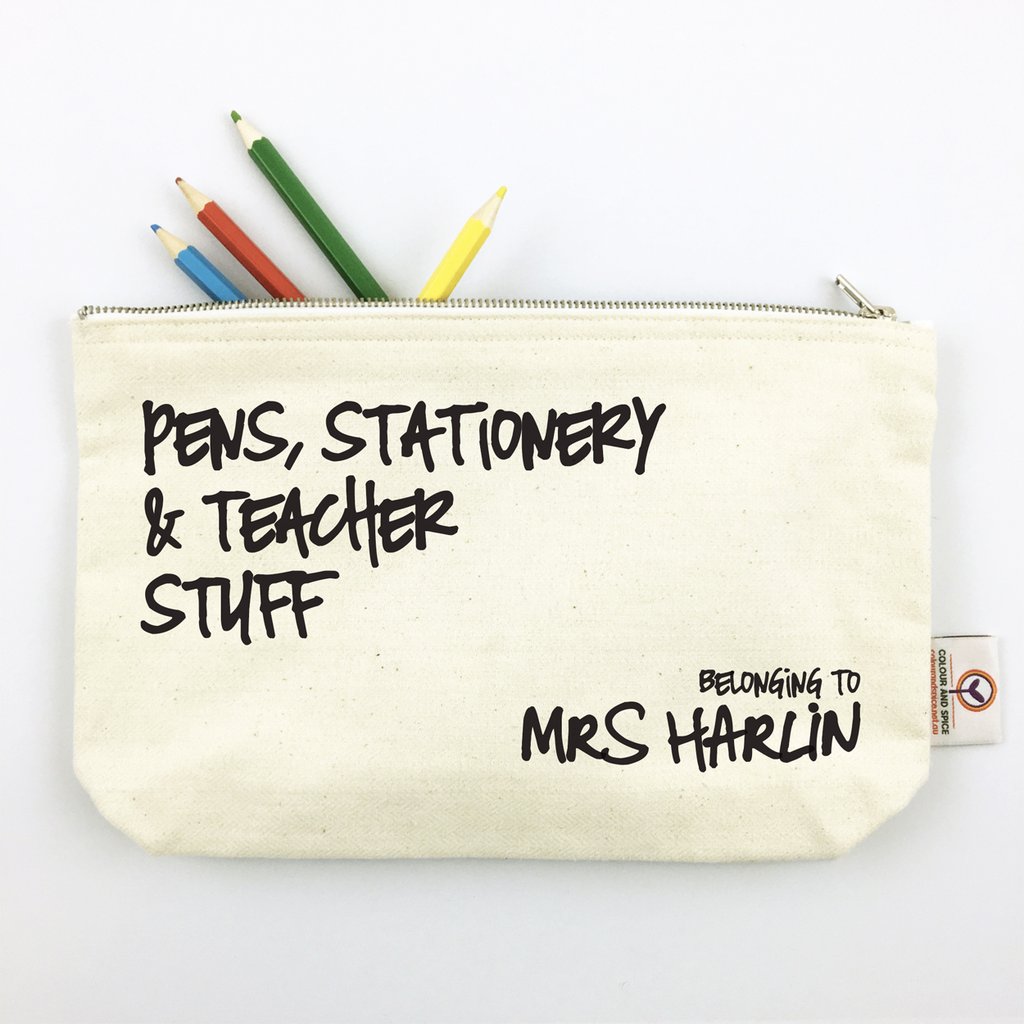 DONUT HEAT PACK – For the teacher to use next year when her back gets sore while working. Give a card saying "I donut know what I would do without a teacher as great as you. Enjoy a relaxing holiday!" Available online here.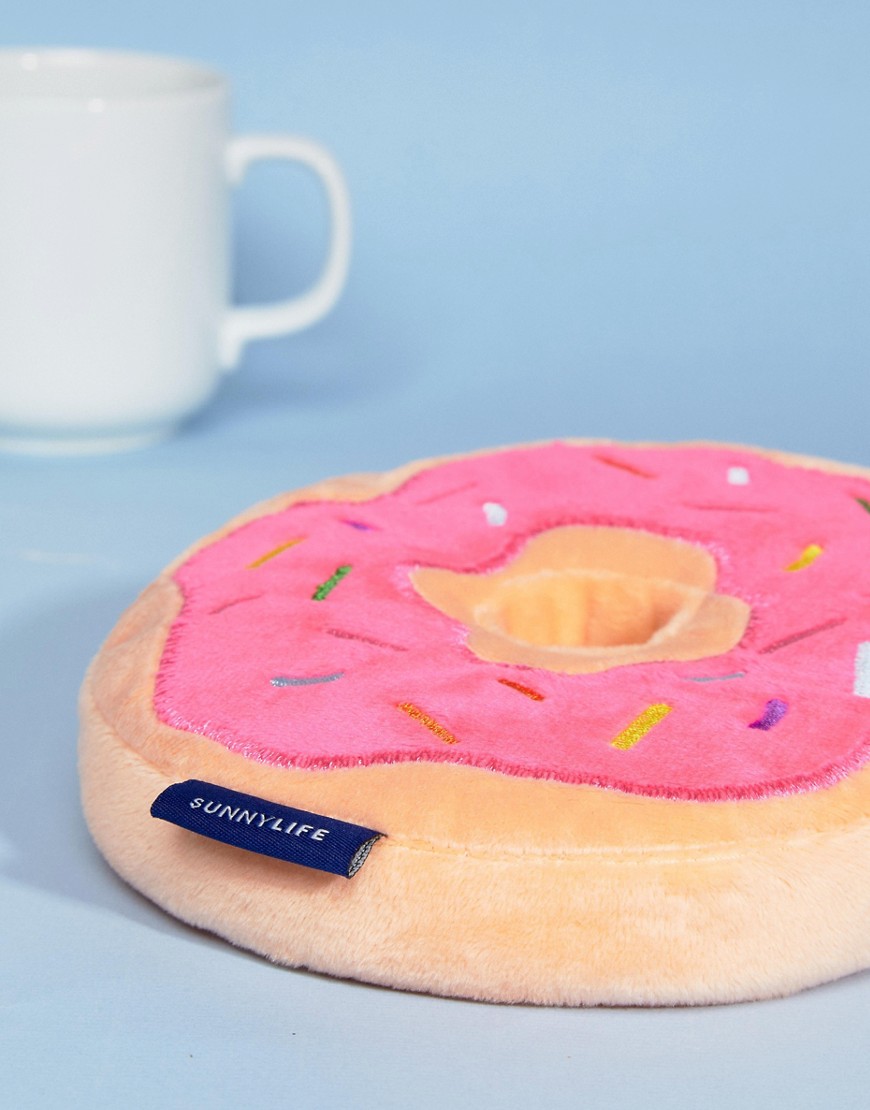 SHARPIE PEN MARKERS – Any teacher would love some sharpie pens from his or her student. Can you imagine how many they go through in a year? Print available in our store.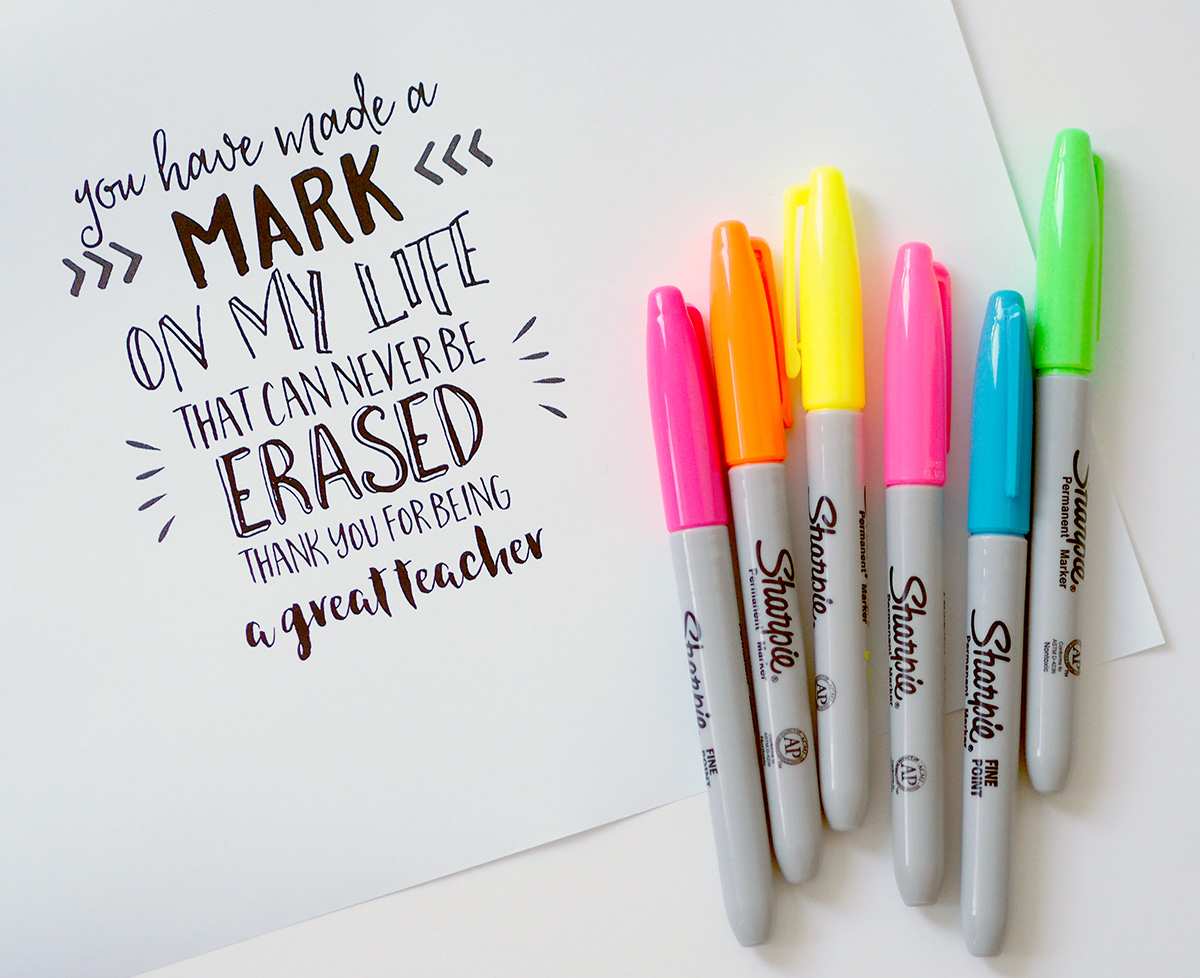 THE INSPIRED LITTLE BOOK & INSPIRED LITTLE GIFT BOOK by Krissy Ballinger – These two beautiful books have wonderful homemade beauty product recipes and ideas. Perfect for a female teacher. Both are available from my online shop here.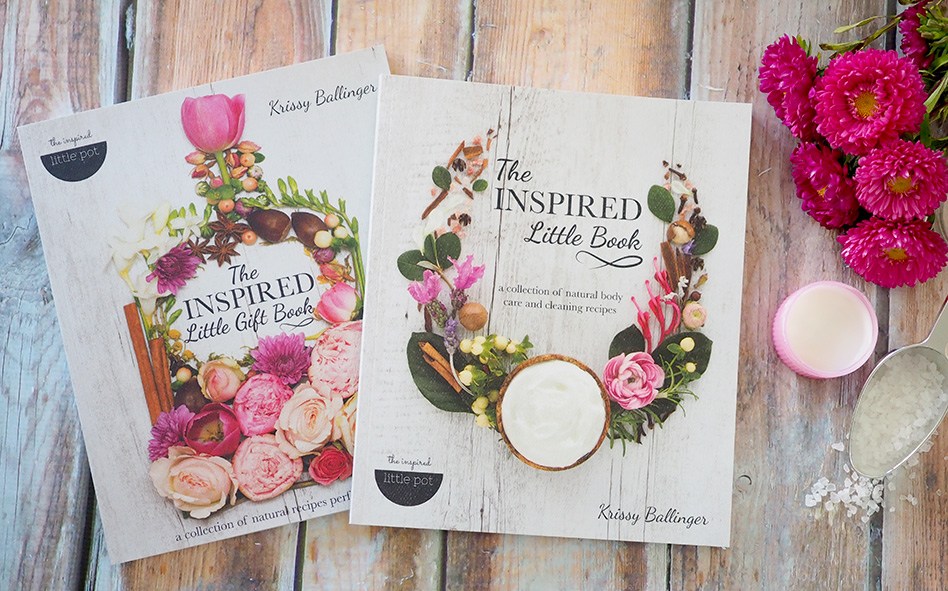 PERSONALISED PINK TEACHERS APPLE SOCKS – These socks are sooooo cute.  Available online here.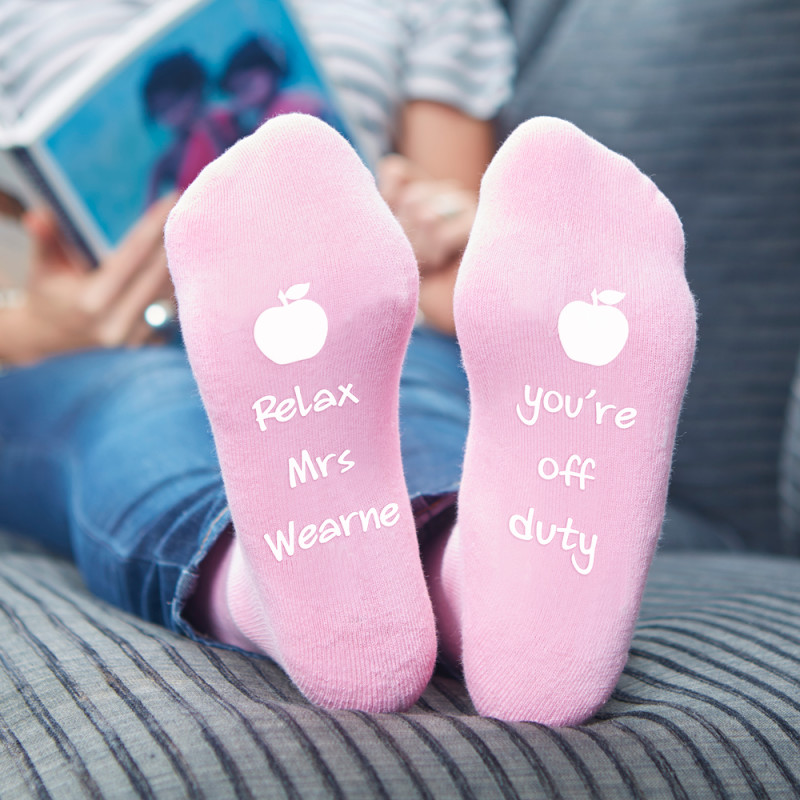 ZODIAC JEWELLERY – these golden beauties are the perfect personalised gift. Find out your teachers zodiac sign and give her one of these gorgeous necklaces, wear them alone, or layered up for a dusting of star power! Available here. Available online here.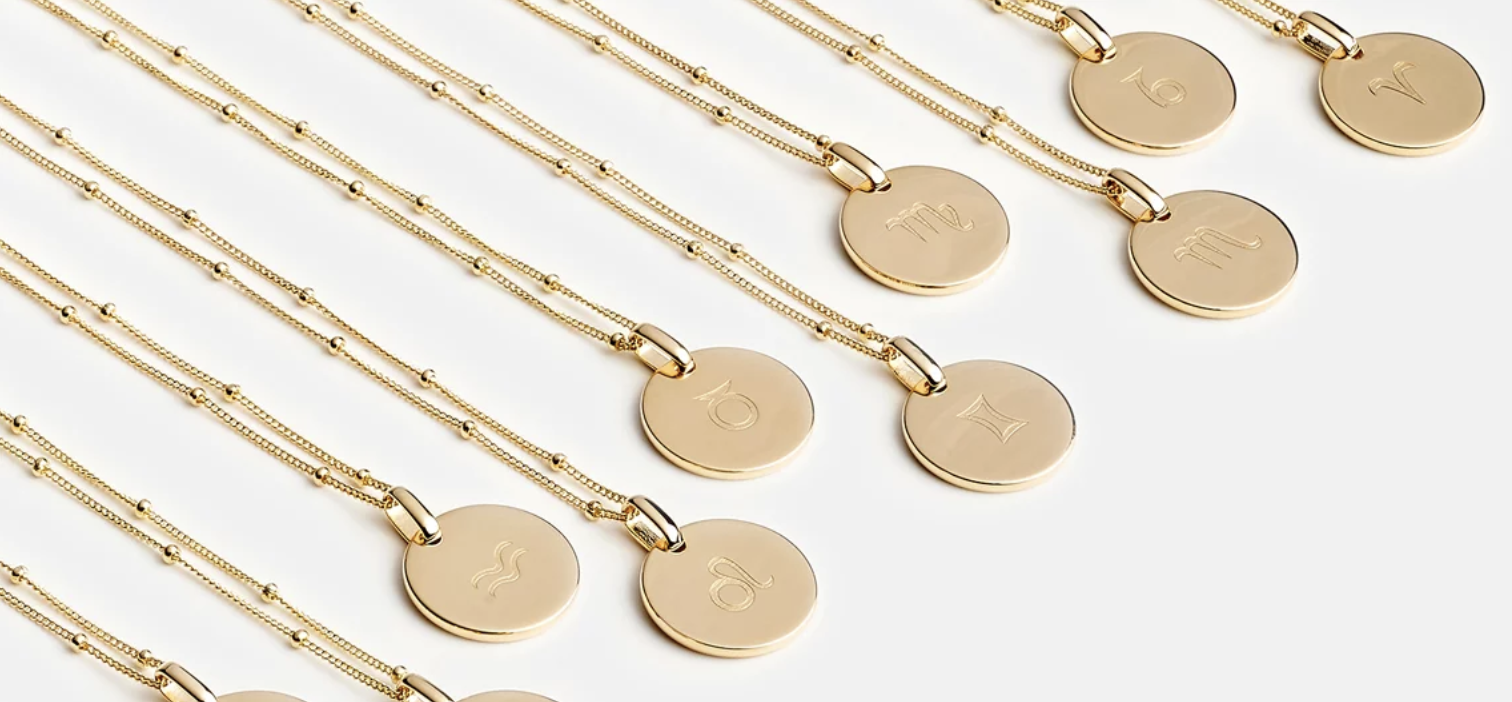 TEACH, LOVE, INSPIRE KEYCHAIN – keychains are a unique and different teacher appreciation gift idea.  Available online here.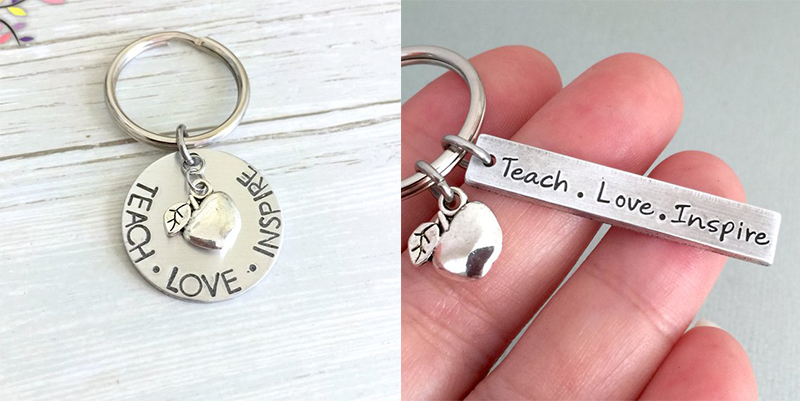 COFFEE VOUCHER – a lovely lady who is a teacher recently commented on Facebook sharing that one of the best things she receives is vouchers for coffee, what a great idea!
WHAT DO YOU GIVE YOU CHILDREN'S SCHOOL TEACHERS FOR CHRISTMAS APPRECIATION GIFTS?