Teachers put in so much extra time and effort for our children during the school year that it's a thoughtful gesture to give them, teacher aides and other members of the school staff a little Christmas gift at the end of the school year. Most commonly teachers receive coffee mugs and candles as gifts. I know a few teachers and they say they are appreciative, but there are only so many coffee cups one needs.  I have put together a collection of gift ideas that any teacher will appreciate.
You have made a mark
Last year my youngest teacher went the extra mile for her and I truly appreciated what she did to help boost my daughter's confidence in all areas of learning and within herself.  I created this sentiment, which is printed on standard white paper and then used to wrap some sharpies or highlighters, because I am sure teachers appreciate stationery, so they don't have to purchase any out of their pocket for the following year. I coupled this with one of my calendars (details below). Purchase sentiment printable here.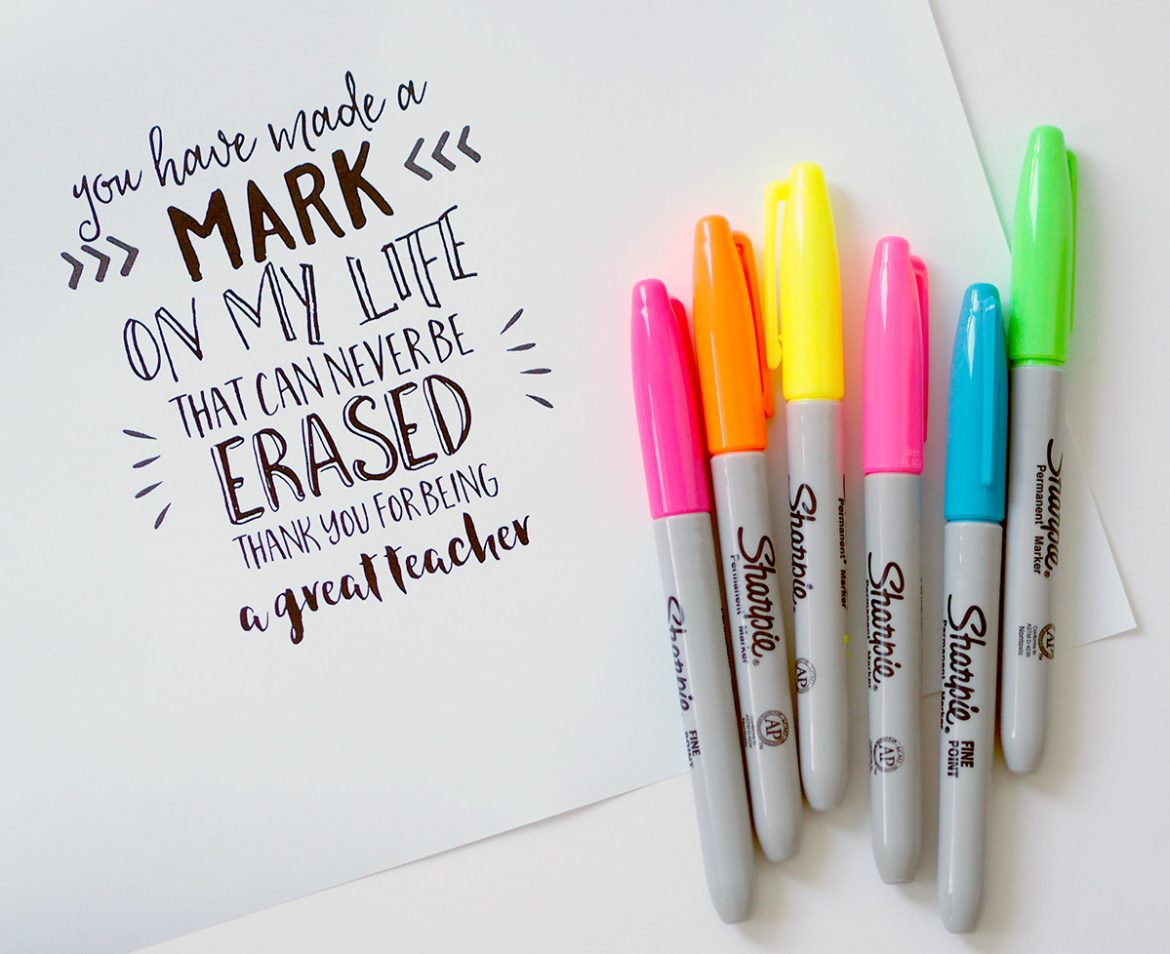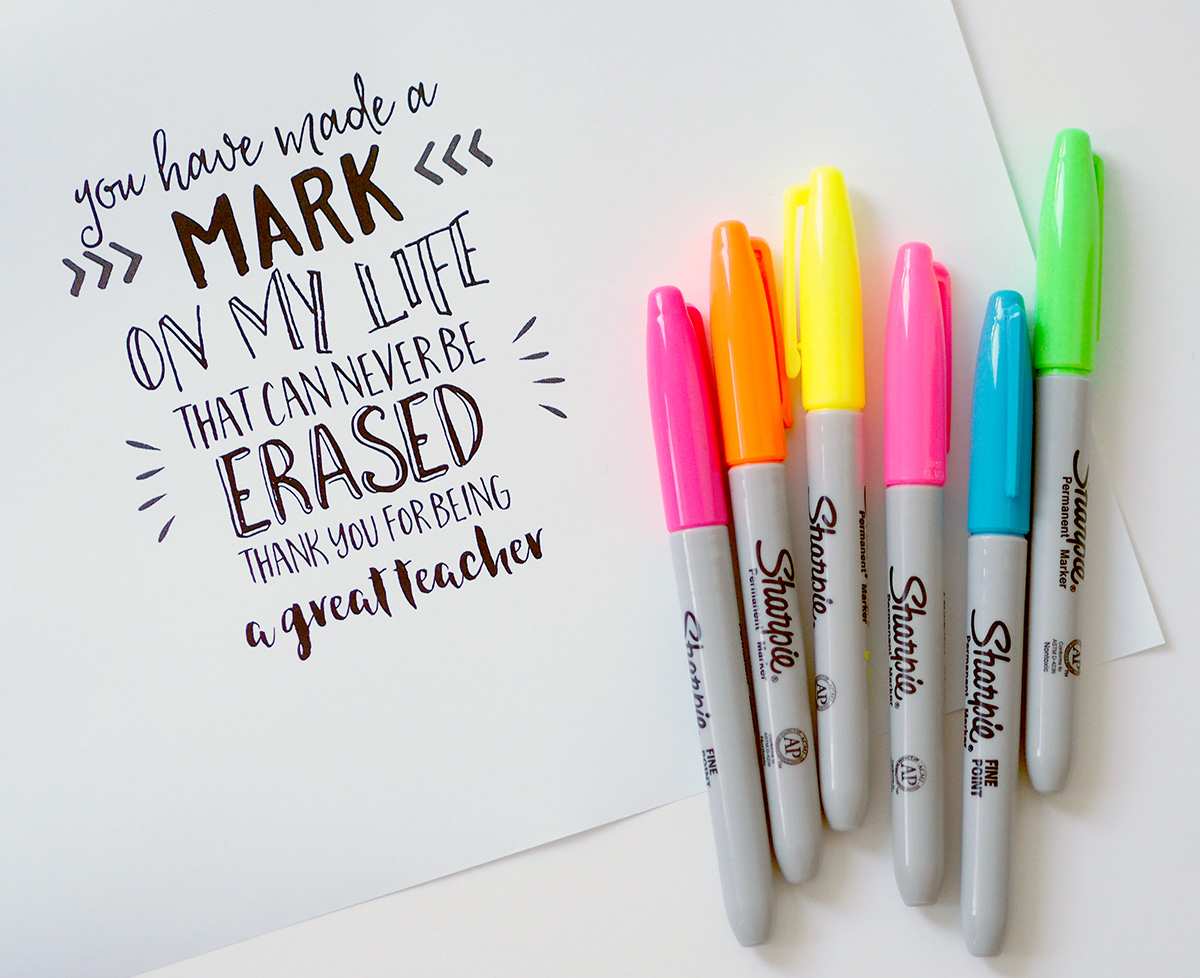 Magic Beans
Give a unique gift that shows your true appreciation. This collection includes four beans laser engraved with the words Caring, Wonderful, Dedicated, Passionate, Patient, Nurturing and Thank you! As the beans grow the words will emerge letting the recipient know just how valued they are. The perfect gift to say thanks!  Available online here.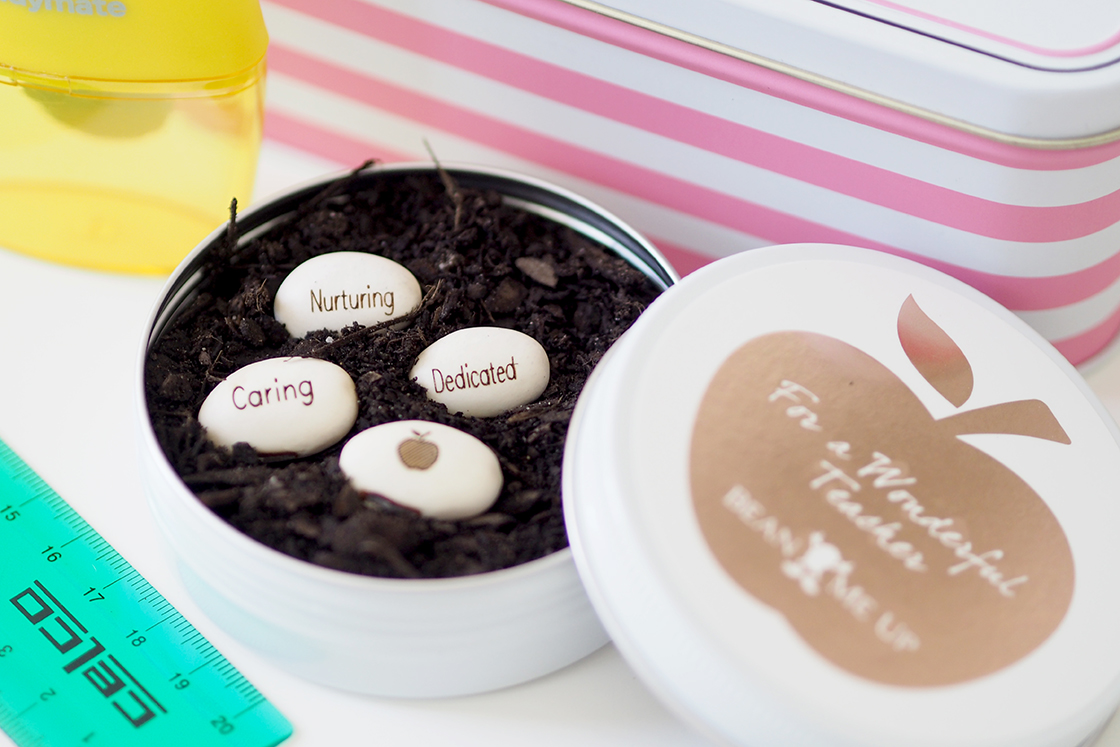 Cookies in a jar
Christmas Cookie Mix in a Jar is a fabulous homemade gift idea, giving time poor teachers the ultimate yummy treat to bake up and make their own batch of Christmas cookies (or biscuits). Check out my super easy recipe here.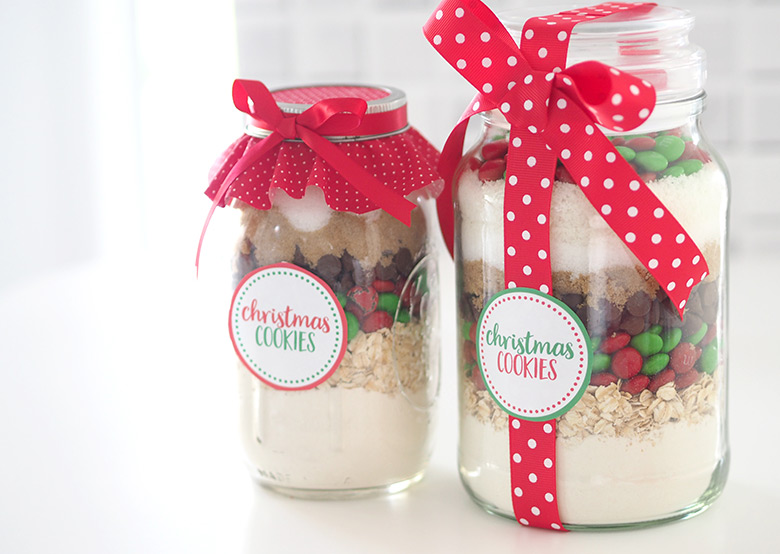 Elf on the Shelf
Teachers have so much fun with Elf on the Shelf in their classroom, it maybe too late for this year, but it's a lovely idea to give them for their future students.  Each morning, the Scout Elf returns to the classroom and perches in a different place to watch the fun. Children love to start their day by searching for the Scout Elf each morning. Available online here.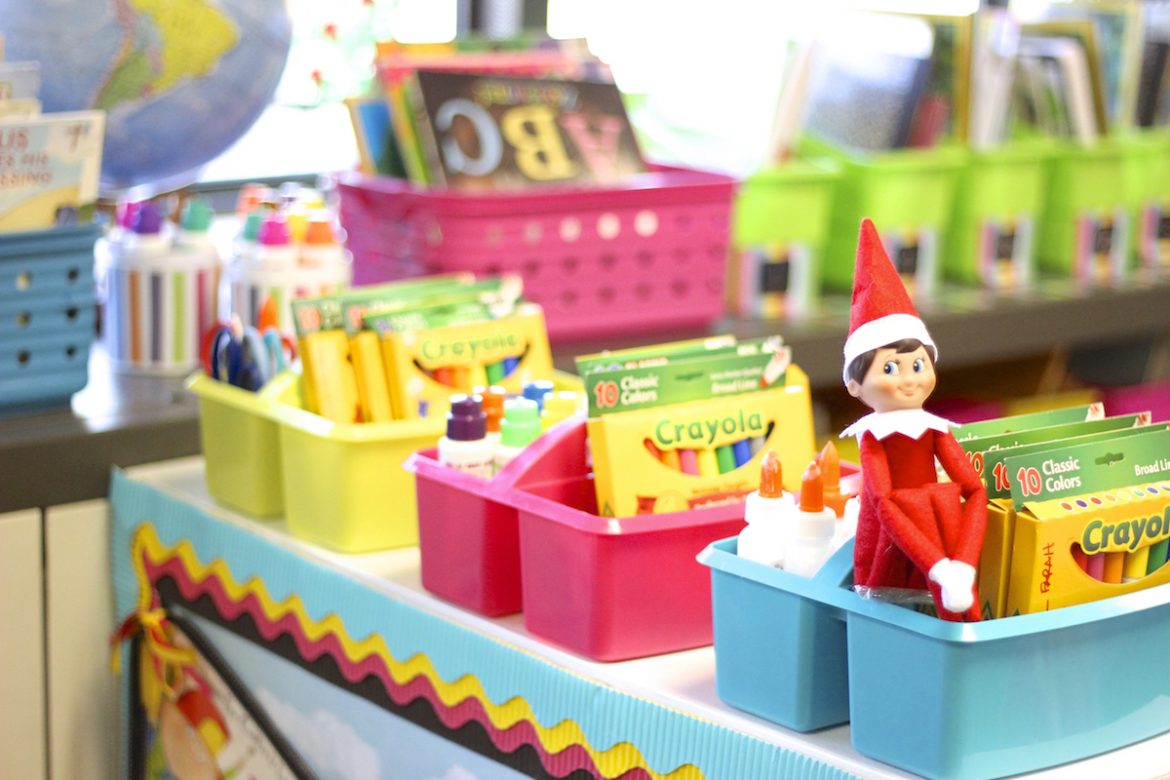 Kinder Craze shares how she introduces the elf to the classroom here.
Bath Salts
Give your tired teacher the gift of relaxation this Christmas with some homemade Citrus Bath Salts. Homemade Bath Salts are really easy to make and make a lovely gift.  View my super simple recipe here.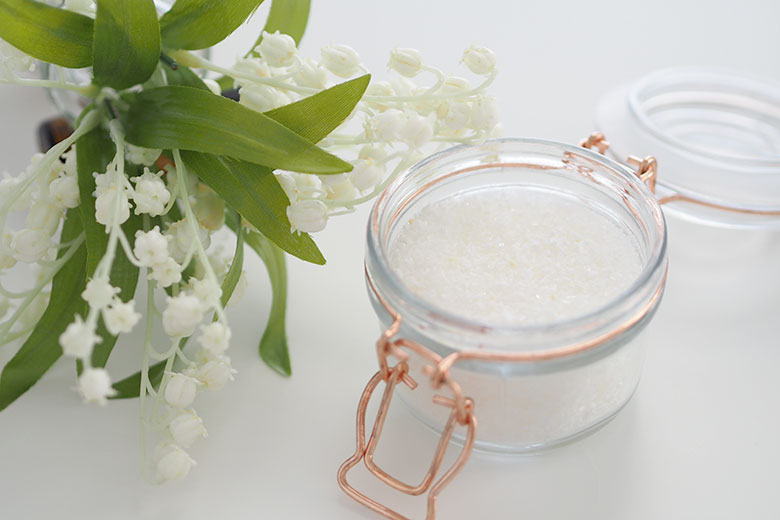 Thank you for helping me grow
A label to add to a beautiful pot of flowers (can use any plant really, a succulent for a male teacher perhaps).  Tape label to a ruler and stick in a pot with a ribbon around it.  A lovely little gift. Label available in my shop as an instant download.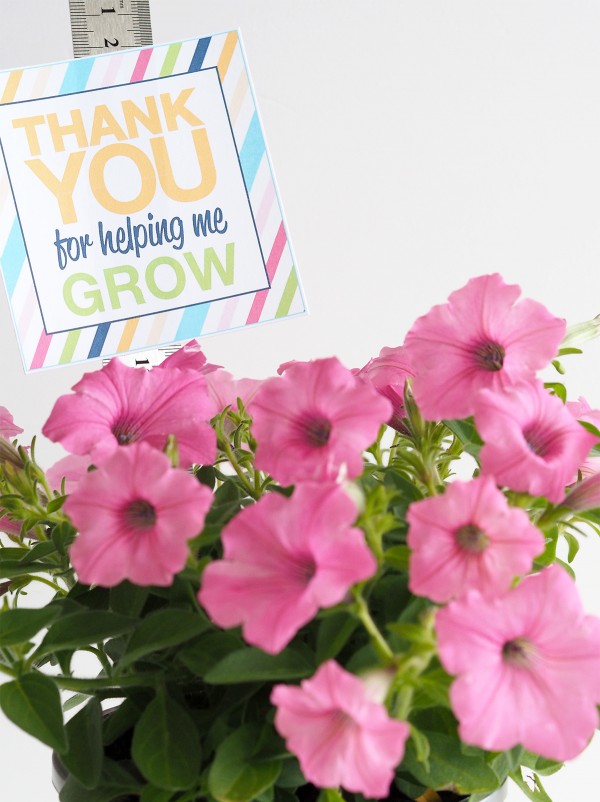 Thank you for brightening my day
Fill a jar with some colourful lollies or chocolates, cut out the label and place in the mason jar lid. Label available in my shop as an instant download.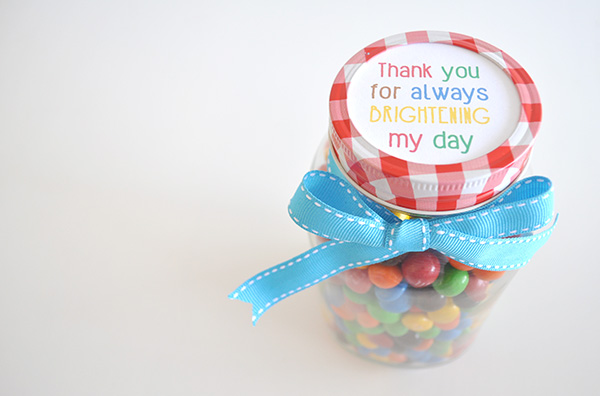 The Organised Housewife 2018 Calendar
Every year is an opportunity to set new goals and aspirations, form new habits and start fresh. It is a chance for all of us to reflect on the year that has passed and improve for the year ahead. Calendar available here.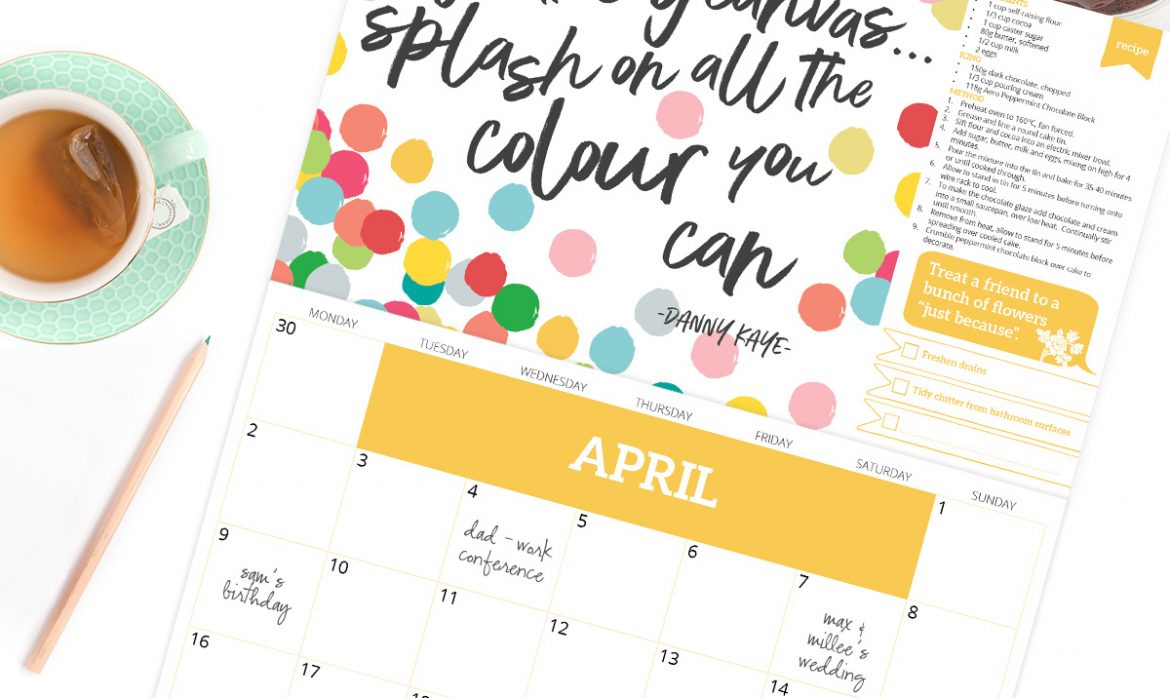 Neon Dipped Pots
These neon dipped pots require minimal effort for maximum results. Simply dip the terracotta pots in your favorite bright paints, add the petite plants with little note. Idea found via Hellobee.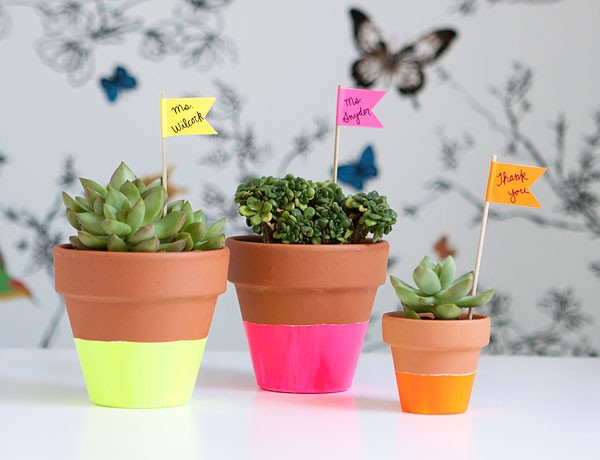 A Great teacher pirnt
After all they do for our kids, it's really hard to find the right words to thank a teacher. This print tells them just that, a great teacher opens minds, inspires dreams, builds confidence and shines a light on the path towards leading a great life. Teacher print and Coach print available in my shop as an instant download.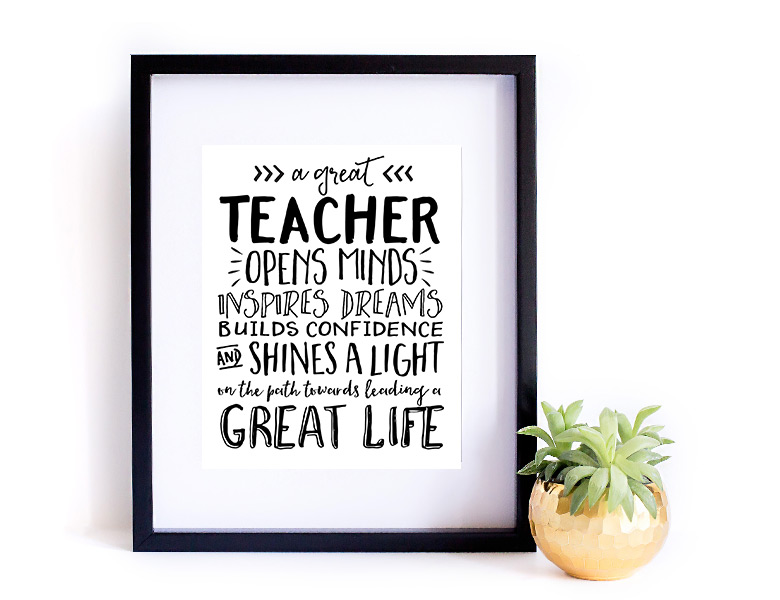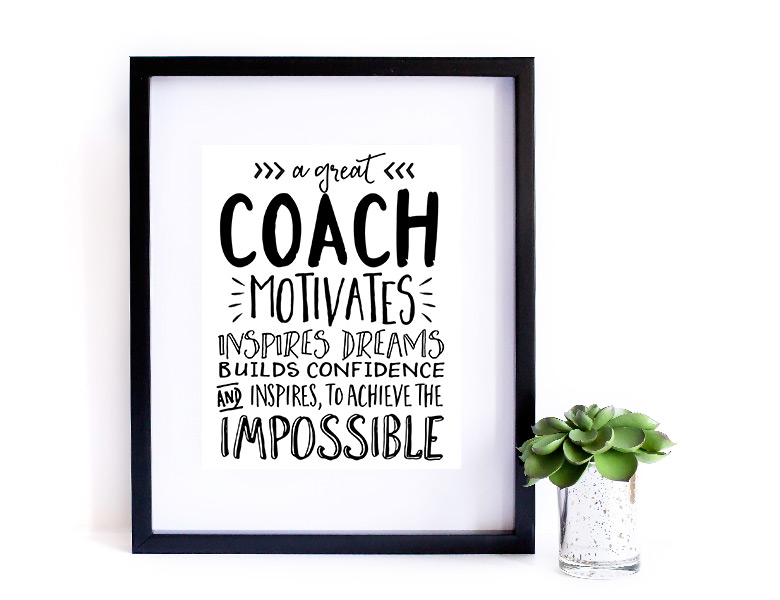 Personalised Teacher Appreciation Print
A unique personalised teacher print to frame and give to him/her as a gift. Available in my shop.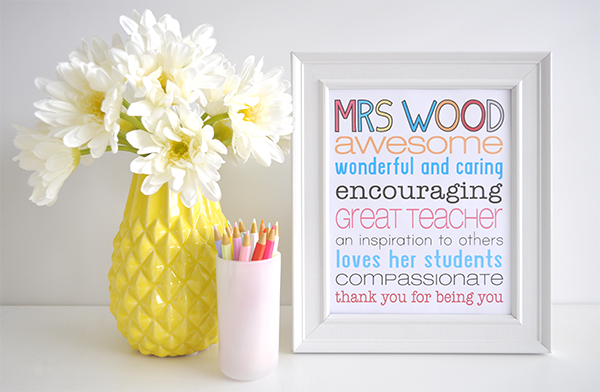 Bliss Balls
for the health conscious teacher.  Fill up a jar of homemade bliss balls and tie a little bow around it. View bliss ball recipes here.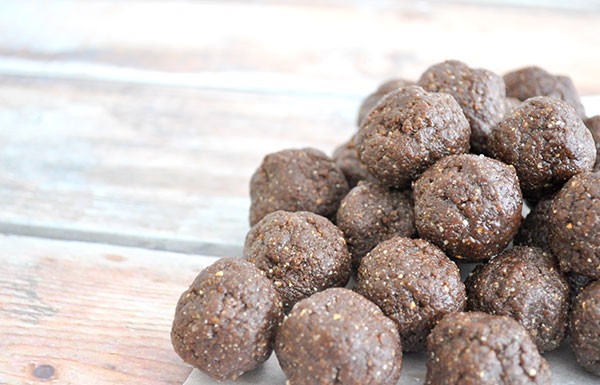 Gift Cards
Are always appreciated and allows them to purchase something that they need.
Memory Jar
For all those times when teachers feel overwhelmed and overworked, this class memory jar is the perfect way for the kids to show their appreciation. Each student writes down his or her favorite memory of the school year, or a message to thank the teacher, and the class fills up the jar with positivity! Idea found via Steamy Kitchen.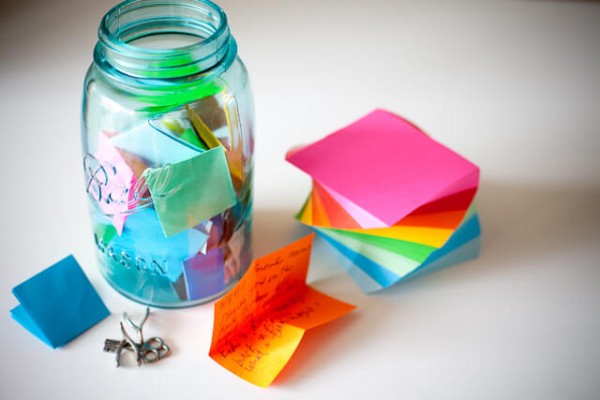 THANK YOU TEACHER CARD
Download and print the FREE Teacher Appreciation Card so your kids can show they are thankful for the time and support their teacher gives. Download here.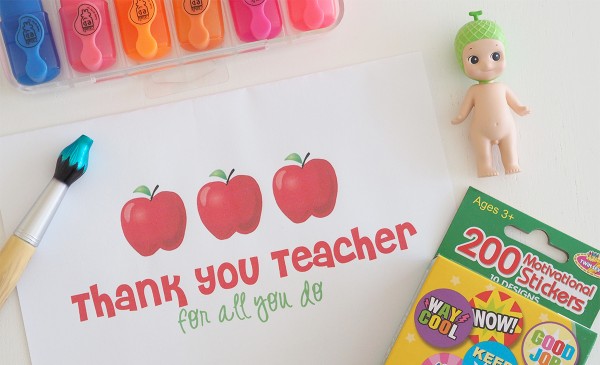 Popular Essential Oils
I know many teachers that like to diffuse essential oils in their classroom, staff room and at home after school.  This Introductory Kit is very popular, these oils can be diffused in the classroom to help calm the children and help eliminate any anxious feelings, in the staff room to help reduce the stresses of the day and at night to relieve headache tension and help them get a good nights sleep.
PURCHASE WHOLESALE 25% OFF – $26.50 + postage – Create a wholesale account. There's no minimum spend and there's never any obligation to make another purchase if you don't want to. You do NOT need to place an order every month or on-sell to friends or family, you simply get to save 25%. Click here to get 25% off.
PURCHASE FROM MY SHOP – $35.33 RRP + postage. This offer is available for a limited time as I don't normally sell oils in my shop, but going to trial how this offer goes.  Purchase from my shop here.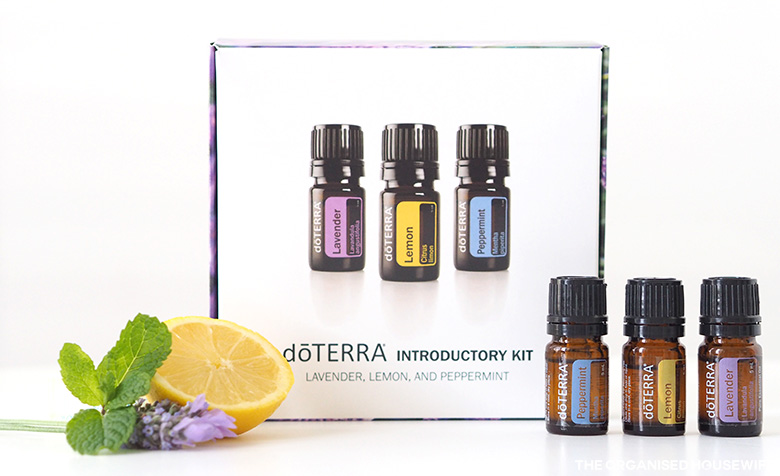 What do you like to give your child's Teacher?