I can't believe how fast this year is flying by. Mid-year school holidays are swiftly approaching. I think it's incredibly important to give the kids time to relax after a busy school term. Usually, this involves reading books, sleeping in, catching up on TV, watching movies, cooking sessions in the kitchen, board games, walks around the neighbourhood, catching up with friends and lots of sleepovers! I thoroughly enjoy having them at home and spending quality time with them over the holiday period, it gives me some to relax too!
While it's nice to relax and chill out, I like to give the kids a few tasks to do over the holidays while they have the time. I have to continue to work these school holidays so I find it helpful to keep track of all things 'kids' with my holiday planner and list. I use the break to complete the necessary tasks before school begins again, such as giving kids drink bottles a scrub and making sure their school bags are clean. There's nothing worse than finding a smelly lunch box the night before school starts! I promise, it really is possible to have fun and stay organised these school holidays!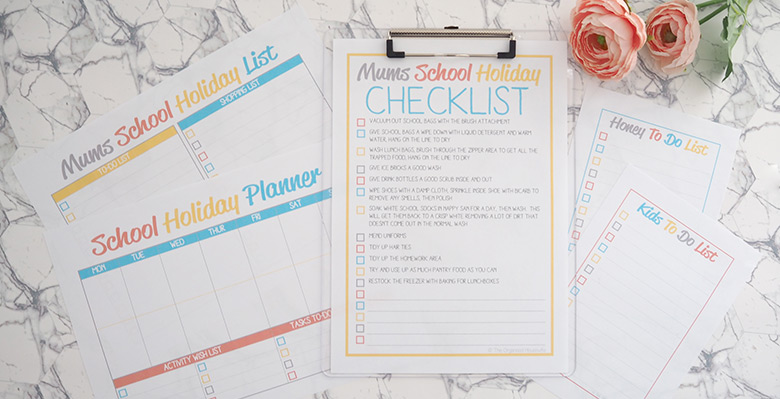 The printables above are all available in my shop as an instant download:
MUM'S SCHOOL HOLIDAY CHECKLIST
As I mentioned, I clean the kids drink bottles, school bags and lunchboxes during the holidays. I have a checklist of everything I need to do on my 'Mum's School Holiday Checklist' to make sure the kids are ready to go back to school.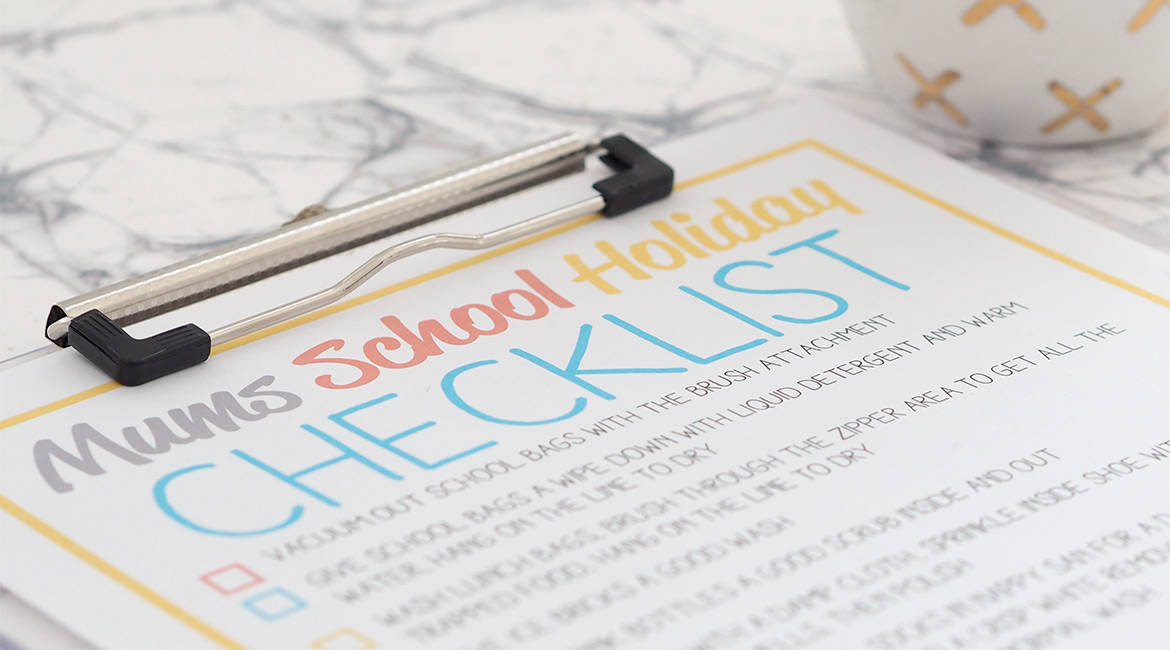 Vacuum out school bags with the brush attachment
Give school bags a wipe down with liquid detergent and warm water, hang on the line to dry
Wash lunch bags, brush through the zipper area to get all the trapped food, hang on the line to dry
Give the ice bricks a good wash
Wash shoes with a damp cloth, allow to dry, sprinkle with bicarb to remove any smells, then polish
Soak their school socks in nappy san for a day, then wash.  This will get them back to a crisp white removing a lot of dirt that doesn't come out in the normal wash
Mend uniforms
Tidy up their hair ties
Tidy up the homework area
Try and use up as much pantry food as I can
Restock the freezer with more baking for lunch boxes
HOW TO CLEAN SLIMY DRINK BOTTLES – Some drink bottles come with very small opening making it hard to get a sponge or a brush in there for a good, I have a clever trick to clean out the slime inside the drink bottles.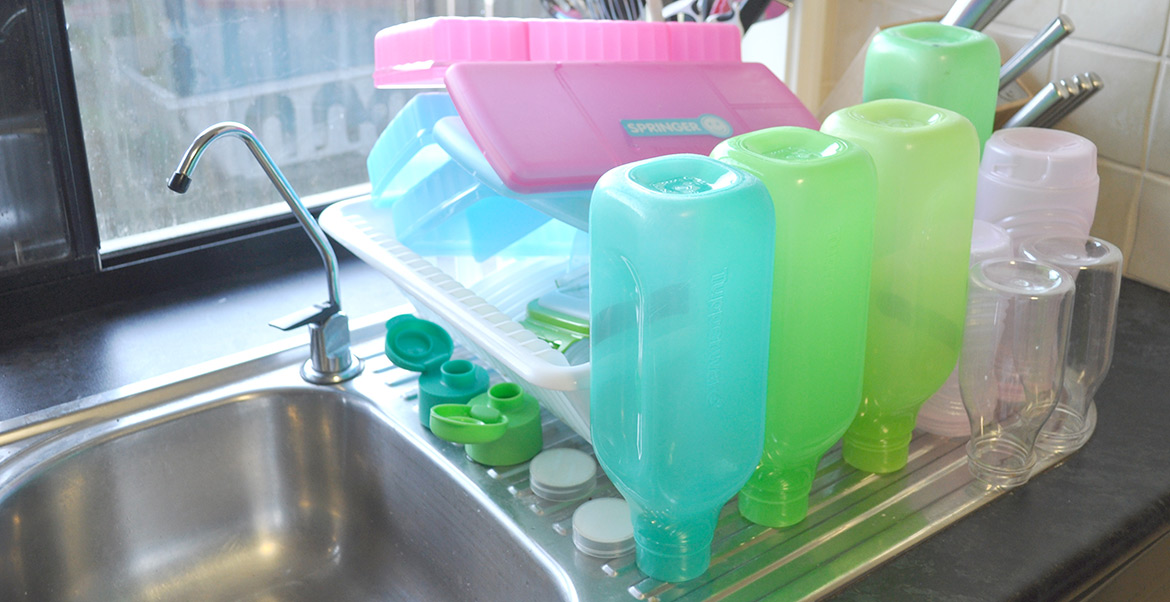 HOW TO CLEAN INSULATED LUNCHBAGS & REMOVE ODOURS – If you are hit with a bad smelling, sticky, dirty lunch bag then here are my tips on how to clean insulated lunch bags and remove odours.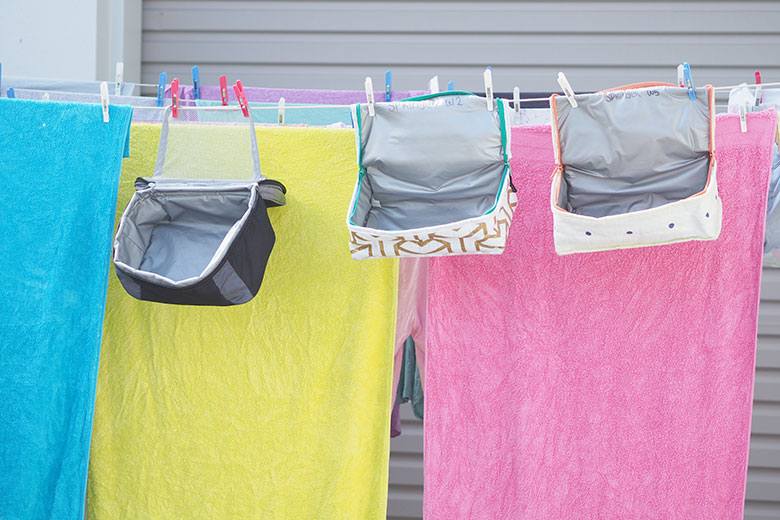 BUDGET FRIENDLY SCHOOL ORGANISATION STATION – An organised space to help reduce the stress of back to school. Keeping uniforms, lunchbox, papers etc organised.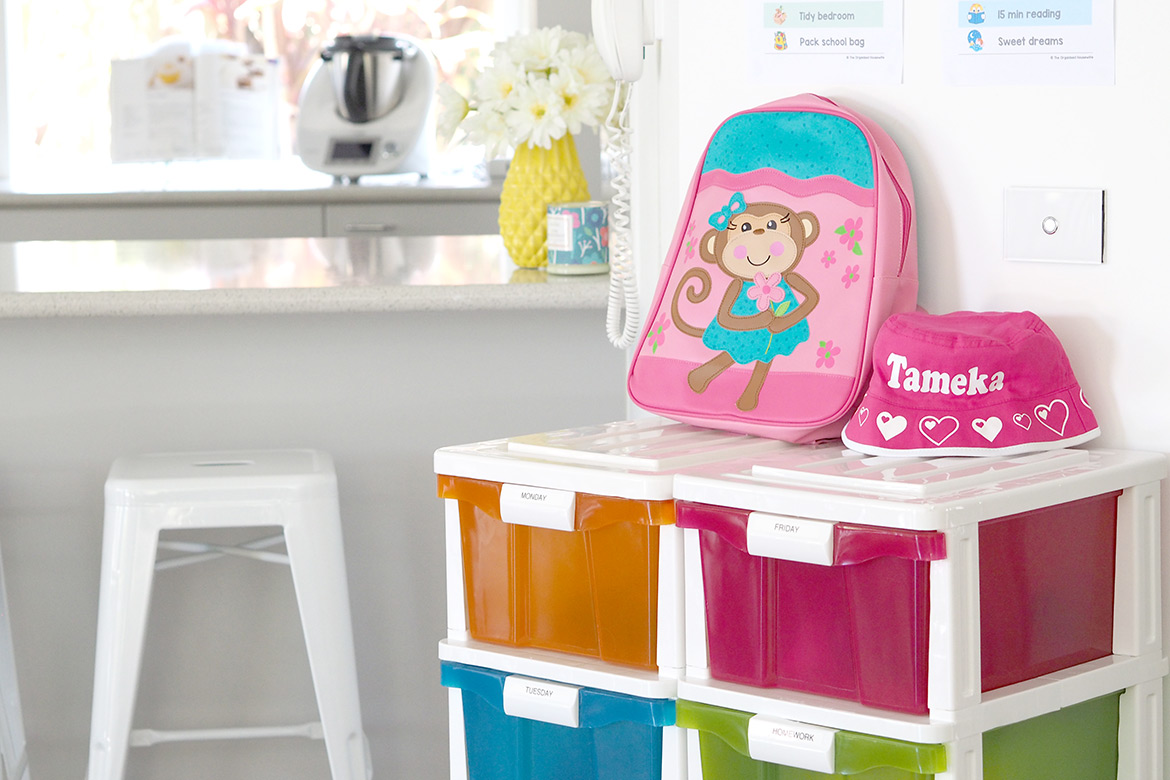 THE MUMPRENEUR'S GUIDE TO SURVIVING THE SCHOOL HOLIDAYS – I have always found it hard work in the lead up to school holiday and also after the holidays playing catch up. A reader shared a post on how you can work and spend time with the kids too and how to manage the juggle without a struggle.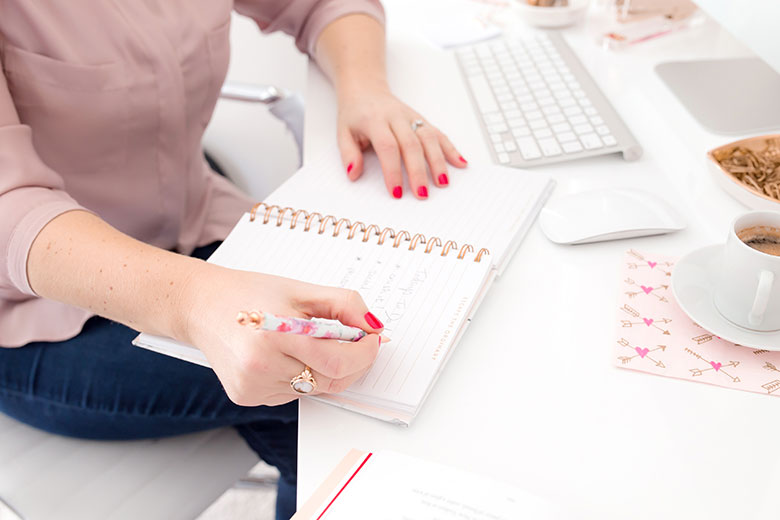 ---
LUNCHBOX IDEAS
25+ SNACK IDEAS FOR THE SMALL SECTION OF THE YUMBOX +  PRINTABLE – Packing a lunchbox with a variety of food that the kids will enjoy can be a difficult task.  I have always strived to create variety for my kids to ensure they eat what I pack them, as we all know that food is energy to get them through the day.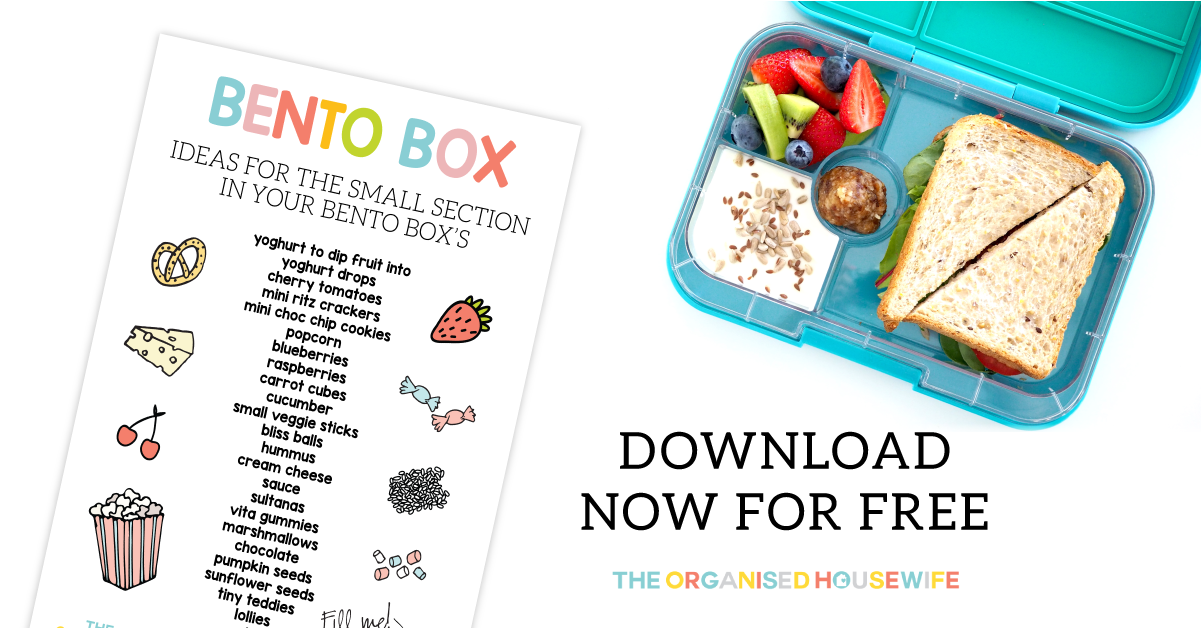 ONE WEEK OF LUNCHBOX IDEAS FOR KIDS – Struggling to create a variety of healthy lunchboxes each day? Here are my top tips for packing a balanced lunchbox for kids and one week of lunchbox ideas, with a printable to help you plan a week of healthy lunchboxes for your kids.

50+ MY FAVOURITE FREEZABLE LUNCH BOX RECIPES – I am planning a big back to school baking session for the weekend and wanted a collection of my favourite Freezable Lunch Box Recipes together for easy access, so I thought I'd list it here and share it with you too.

18 LUNCH BOX SWEET MUFFIN RECIPES – I love baking muffins myself rather than purchasing them from the shop, as I like to add in and change the ingredients as I please. I've put together a list of sweet muffin recipes that are perfect in the lunch box.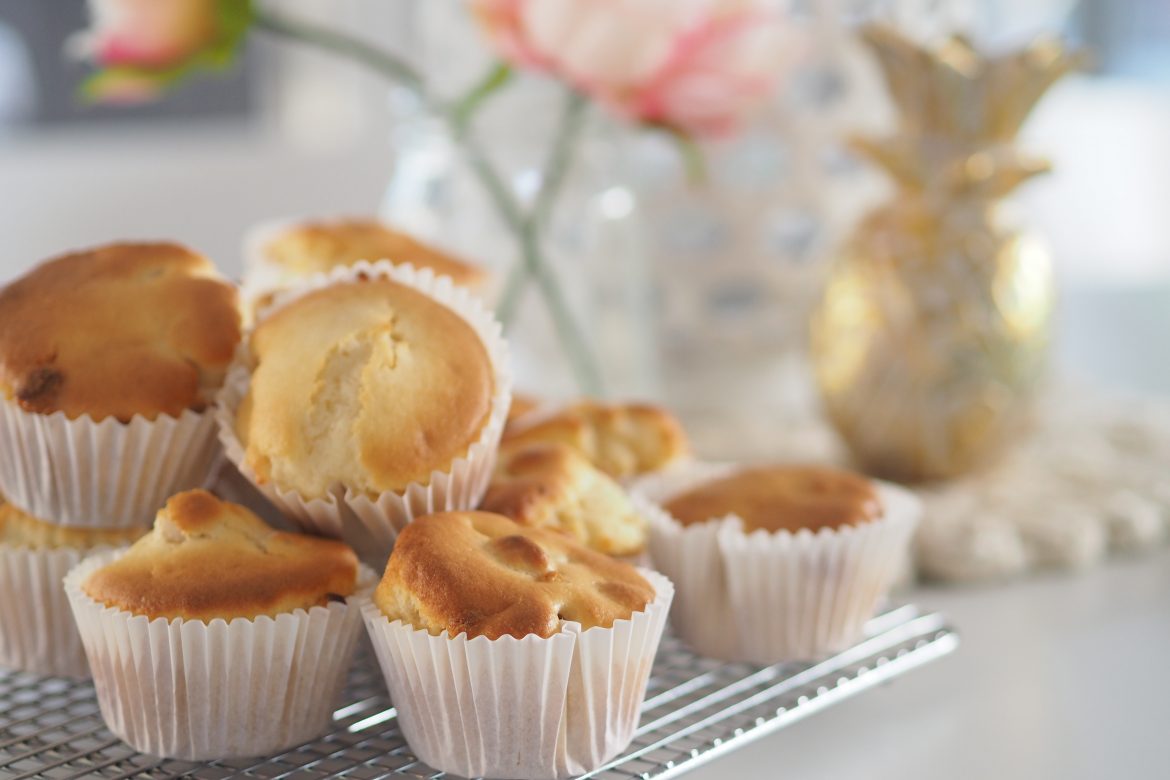 What tasks do you like to do over the school holidays to prepare for back to school?