Many years ago after the twins started kindy I created our school bag nook.  I didn't want to keep their school bags in their bedrooms and preferred to keep them off the floor.  Firstly it started with a few 3M hooks on the wall, then I personalised them a wooden letter for their name with a wooden hook (but they weren't too sturdy on the wall) then finally I created the space we have now, which hasn't changed for a few years.  This nook is hidden behind a wall between our living area and a hallway to the garage, a perfect spot to hide a utilities type area.
Click here to read more about how I created our School Bag Nook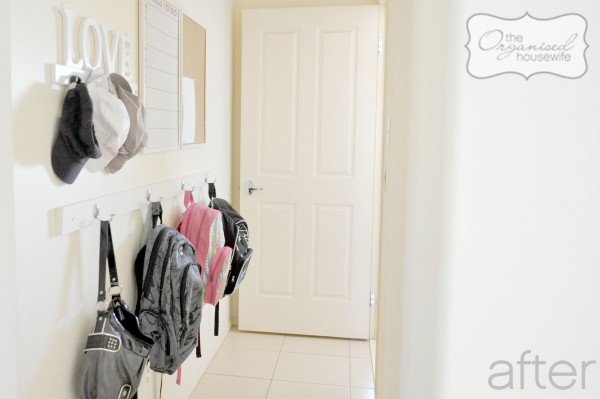 Click here to read how a Mum of 5 keeps her kids school bags organised
Click here to find more great school bag nook ideas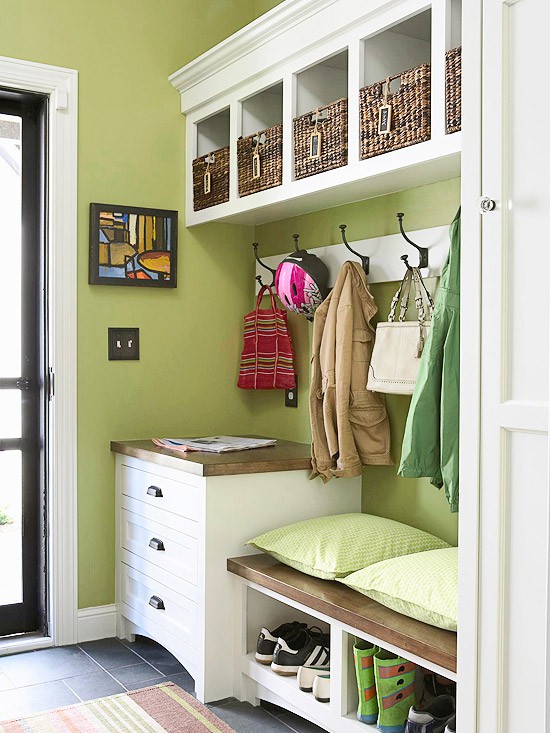 Click here to read how my daughter uses these 'Have I packed in my School Bag' Charts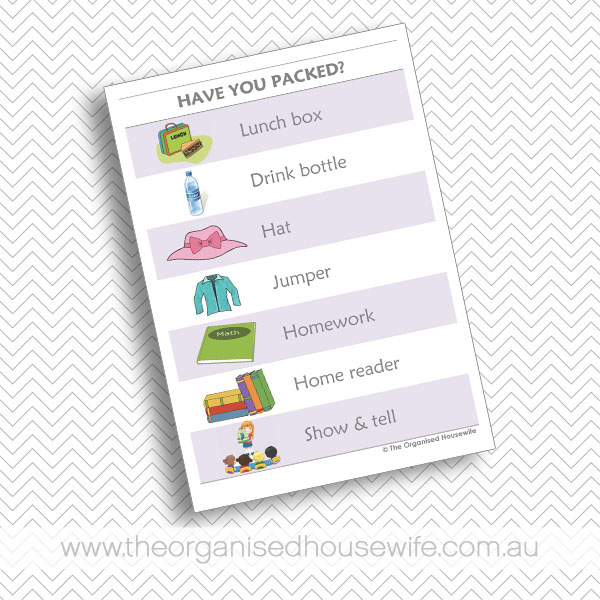 Thank you to reader Emily for sharing a picture of her 'nook.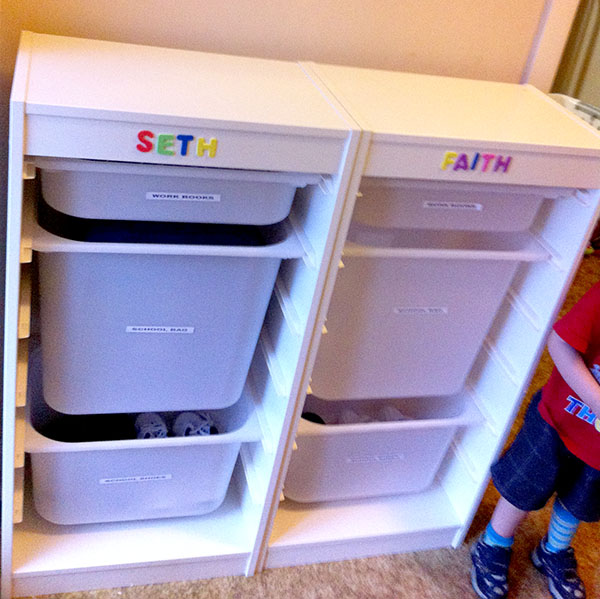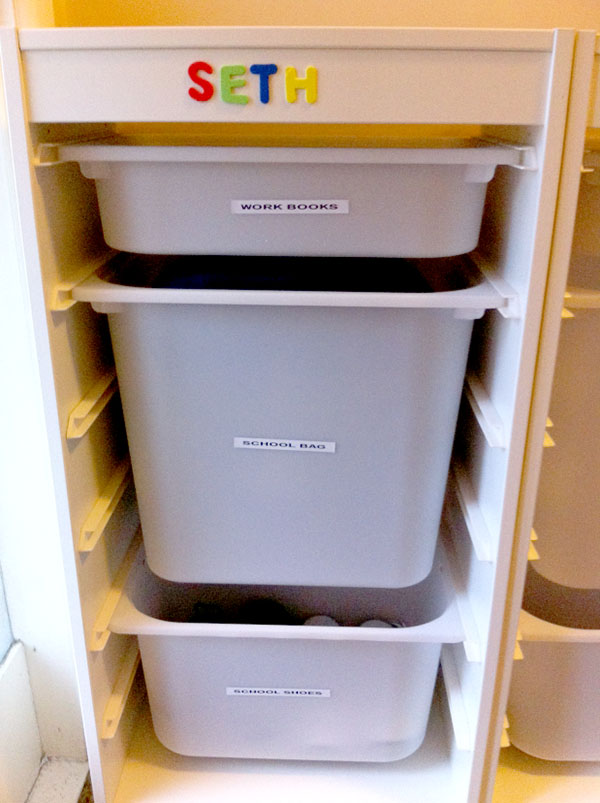 Where do you store your kids school bags?