School holidays are approaching and I am trying to eliminate "Mmmuuuummmm, I'm Bored" by putting together a collection of Boredom Buster Ideas and an I'm Bored Checklist.
I'm strict on the kids through the school holidays, I know they work really hard with study and homework through the school term but I still limit the amount of TV and other technology, if I didn't they would be fixated on it all day. I do however give them a few days of nag-free grace in the beginning on the holidays so they can wind down and relax.
As I mentioned in yesterday's post Mum's School Holiday Planner and Checklist we do create a list of things we want to do over the holidays. But for those day's I'm home busily tidying or cleaning the house, working on the blog, cooking etc, there are times the kids can't think of things to do and they approach me with "Mum, I'm bored there is nothing to do". There is always something to do, so I have put together a list of Boredom Buster Ideas, hope they help you.
I also created this print, a gentle reminder for the kids that there is always something to do, they can look at this list before coming to me to say I'm bored.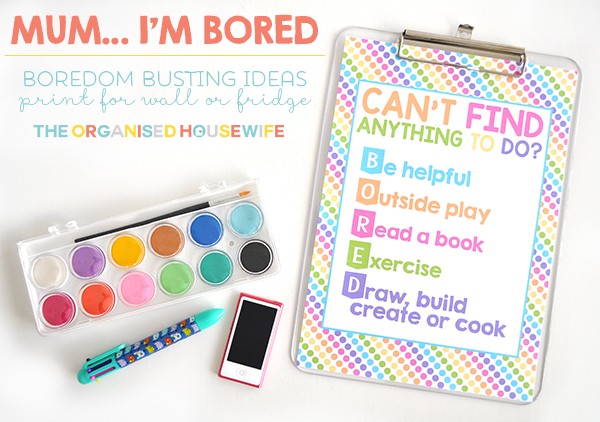 7 designs available – download print here only $4.95 each.
Boredom Buster Ideas
Putting aside the endless ideas of kids craft activities, here are some more ideas that the kids can do at home:
Household tasks:
tidy bedroom
tidy drawers
find toys to donate to charity
water plants
dust furniture
sweep outdoor areas
do some baking
cook dinner
Games:
play a board game
create a board game
play a card game
do a jigsaw puzzle
build lego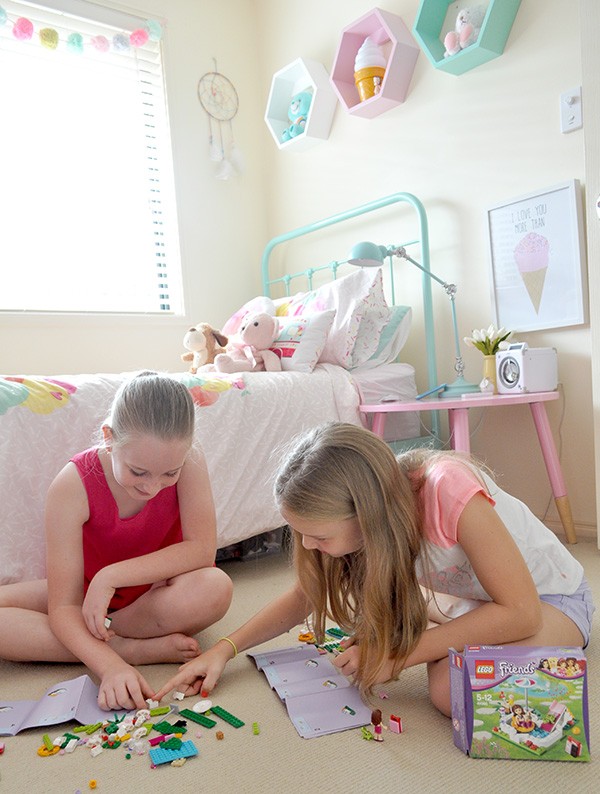 Outside:
jump on trampoline
practise sport (soccer, netball etc)
go for a bike ride
draw on footpath with chalk
make an obstacle course
pull out weeds
wash the car
wash a bike/scooter
set up a picnic in the backyard for lunch
play handball against the house
water the garden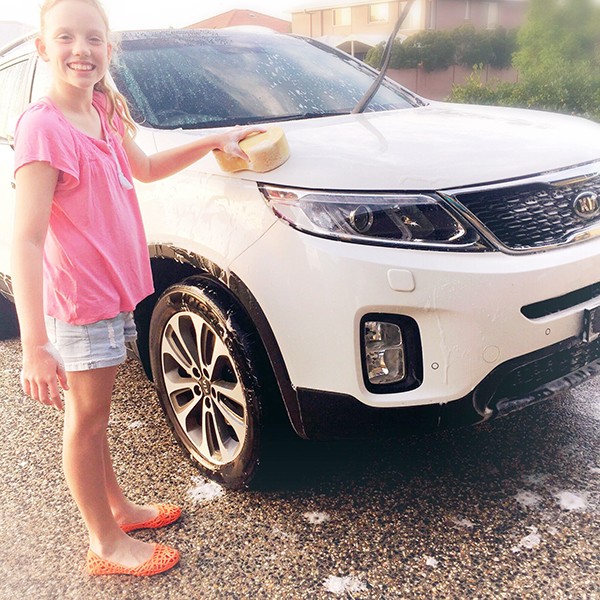 Other:
read
play with the pet
play outside
make a dance routine
draw
colour in
write a letter to grandparents
skype grandparents
write a story
make a cubby house
build something a boat, car, mini city out of boxes from recycled material
paint nails
paint a picture
do a good deed for somebody else
What do you suggest when the kids say I'm bored?