A few years ago I used to run the uniform shop at my kids schools and it was surprising to see how many uniforms each families buy.  Some families purchased a school uniform for each day of the week and some only brought a minimum of 2.  Time, budget and how many kids per family all come into consideration when purchasing uniforms.  A question that I have been asked a lot recently is….
How many uniforms should I buy my kids?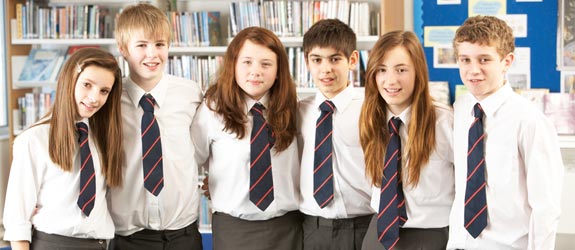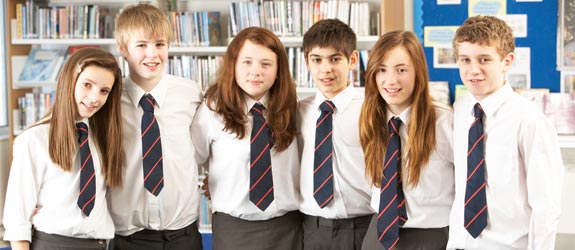 It really does depend on each individual family to determine how many times you can wash and dry uniforms during the week. Determine your budget, as uniforms can get prices, especially if you have a few children attending school, in this case it's good to look through your schools 2nd hand stock.
How I worked out how many uniforms we need
My kid's school uniform is a sports shirt and shorts, plus a dress shirt (which is only worn on excursion days), white socks and black shoes. They prefer to wear their sports shirt 5 days a week as it's the most comfortable, the dress shirt irritates their skin and is hot.
As you know I have a laundry schedule displayed in my laundry.  I planned my schedule (what I wash on what day) to ensure that the kids will always have clean uniforms in their wardrobe.  It also helps that their uniform, top and bottoms can be washed in the one 'darks' cycle.
I have purchased 3 sport uniforms and 1 dress shirt (the dress shirt is rarely used so let's ignore it for the purpose of this post).  This is how I maintain a 3 shirts per week clean uniform schedule:
Monday – Wear shirt 1
Tuesday – Wear shirt 2
Wednesday – Wear shirt 3, wash and dry shirt 1 and 2
Thursday – Wear shirt 1
Friday – Wear shirt 2
Saturday – Wash shirt 1, 2 and 3.  Wash all socks.
What do other families do?
I recently asked on facebook How many school uniforms do you buy each child? There was a great response, I'll leave a few of the answers below, but you can read all answers here.
My 4 kids have two each. One to wash & one to wear.
One on, one in the wash and one in the cupboard, so three plus sport uniforms.
I have two children at school. For each of them I get the following. My daughter. Summer three school dresses my son two pants and three shirts then I can always have. One on them one in the wash and ins ready for next day
Summer I get 2 normal uniforms and 1 sports. Would like more, but at approx $70 to $80 per set not including Jumpers, can't afford more than that. Winter is a whole different uniform and that is about the same cost without Jumpers or jackets. None of our school stuff is available from department stores it is Lowes only, so no specials there as it is specific stuff only.
I have made sure i have 5 uniforms to get them through a week! To help with $$ budgets, they have been a mix of new & second-hand uniforms.
One for every day of the week. I'm a full-time working mum so it means I can do washing once a week.
5 one for each day  I have one mega washing day a week.
For my 5 year old I buy 6 pairs of pants, 6 shirts and 6 pairs of socks. There is nothing worse than getting to Monday morning after an awesome weekend of doing something other than cleaning all weekend and realising that your child is heading to school naked. It's expensive, but they last the whole year and look good because you are not over washing or wearing them.
 just put a laybuy on with 5 shorts & 2 pants will get 3 trackies too will buy 5 official school tops when they are available i also got 3 jackets
My eldest starts school in term 3 so im flying blind but had some advice to but a set for each day
2 of each (shorts or skirt, and blouse or shirt), 1 wool jumper, 1 blazer, 1 sports uniform .. Washing everyday anyway so buying more is pointless. Hang indoors overnight and dry by morning. Have gone weeks where 2nd uniform doesn't get used. Regular ironing also means no huge pile on the weekend to groan over!!
I do my mid-week wash on Wednesday's – so I have 3 shirts, 3 shorts, socks & jocks are unlimited! You can never have enough!
How many uniforms do you buy each child?