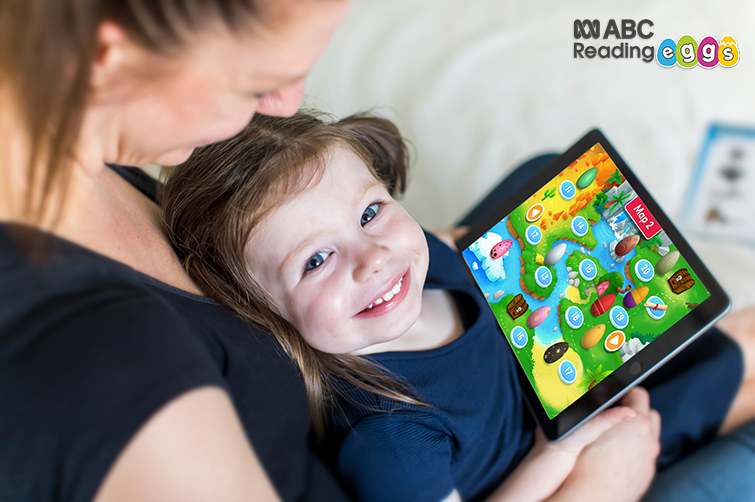 School holidays seem to zoom by so fast, and before you know it, it's time to start thinking about school supplies and routines again. Kids can feel anxious in the lead up to heading back into the classroom, but there are simple ways to ease back into school mode.
ABC Reading Eggs and iPad GIVEAWAY!
Kickstart your child's learning with ABC Reading Eggs on a brand new iPad! ABC Reading Eggs is the multi-award winning online reading program for kids aged 2–13. The program was carefully designed by Aussie educators to help your kids master all the skills they need for school success. 
To enter – Reading Eggs competition, click here to sign up for your 30-day free trial of ABC Reading Eggs. That's it! You're entered to win! 
Practice helps kids gain a sense of confidence, providing them with confidence as they step back through the school gates following a break. Preparation is the way to go, whether you have a child taking their initial leap into big school, or a child that's returning to school and going into an older grade. ABC Reading Eggs has kids' and parents' backs when it comes to getting them school ready in the most engaging, entertaining way. Knowing that the multi-award winning program is based on solid scientific research and created by expert Australian educators with over 30 years of experience gives you peace of mind.
"ABC Reading Eggs has been amazing helping our daughter learn to read. With COVID-19 lockdowns she was delayed starting school for over two months. The school suggested Reading Eggs as a way to engage her as part of her new learning journey. Her reading has taken off as she wanted to be doing the program every day. I was so impressed I shared my experience with friends in the same situation and they too used the app with great success. We are looking forward to getting stuck into Mathseeeds next!" – Denise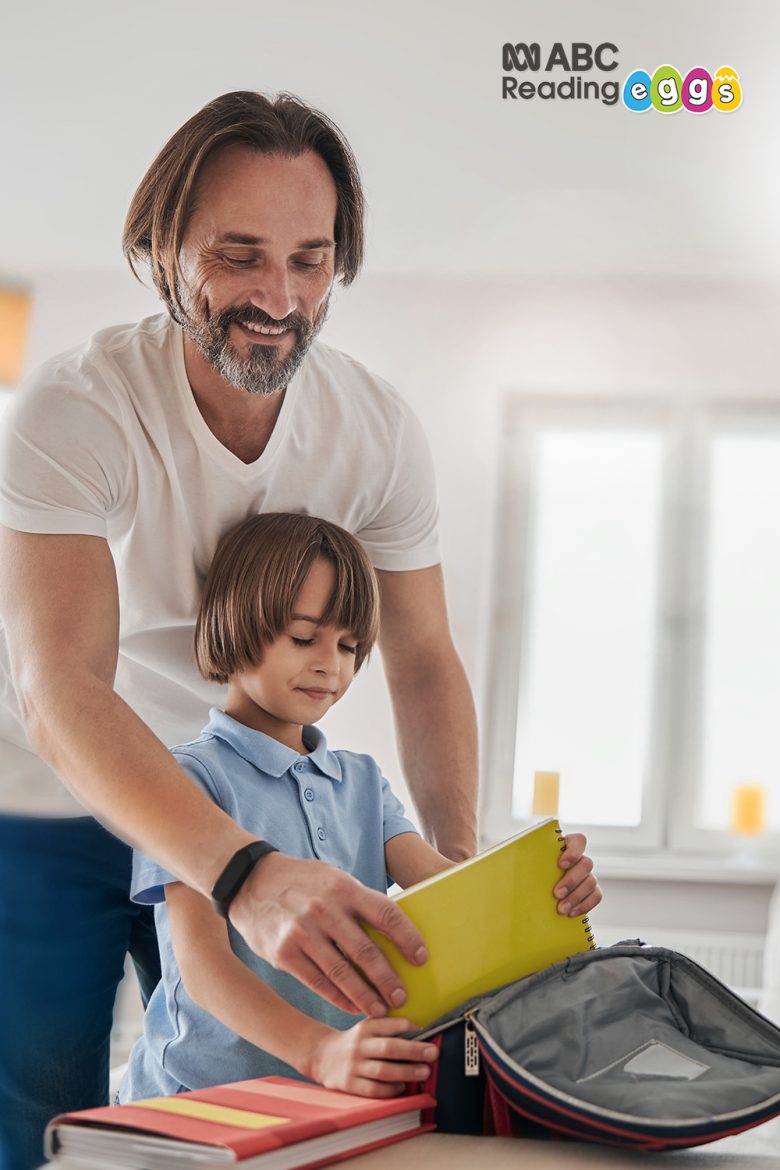 Ease kids back-to-school anxiety with an ABC Reading Eggs refresher. A refresher is a great way to boost kids' confidence before they step through the school gates. Who wouldn't find it hard to get back into schoolwork after weeks of free time? The way to keep kids engaged is to make it fun. ABC Reading Eggs has decades of experience helping kids learn in a fun way – so much so that some kids ask to keep doing activities. It helps that there are hundreds of interactive phonics, spelling and even math's games to get kids prepped for school.
The multi-award winning program rewards kids as they make their way through the activities and games to keep them motivated and reaching for the next level. Most kids are fascinated by and intuitively good at online games, so why not allow them some positive screen time with a KidSafe certified, ad-free program that is doing them some good. Watch their self-esteem rise as they start school.
Try ABC Reading Eggs for free Best of all, ABC Reading Eggs is offering a FREE 30-day trial to help families get back on track. 
Up to four children can take advantage of the program, working at their own pace, so if you have a family with kids' ages spanning 2-13 this covers all your back-to-school prepping needs.
Each ABC Reading Eggs trial also includes access to a library full of 3000 e-books for kids. Whether your child is just starting on their reading journey or is a more experienced reader keen to explore facts about their favourite subject, there are books for all stages and interests to keep kids reading!
"I have seen an improvement in my sons reading after 2 weeks. The interactive activities keep him engaged. Way of learning to listen to the sounds and applying phenomic skills is helping him read and understand his books better. Great work reading eggs. Not only focusing on memorising sight words but emphasis on phenomic skills and relating to a child's world makes this a great educational app." – Karen
Keep kids on track with their learning once they're back at school
Once kids start settling back into school some can feel overwhelmed and like they're having problems keeping up. For some children concepts are taught so quickly and then teachers need to move onto the next part of the curriculum. ABC Reading Eggs gives kids a breather to practice concepts like phonics, comprehension, and spelling until they've really grasped what it's all about at their own pace. Don't let your child lose confidence and fall behind when they can easily stay on track in a fun, engaging way. Get the best start possible to a new school term with ABC Reading Eggs, from the comfort of your child's home, and throughout the entire school year. Get your 30-Day Trial today!
Butterflies in little tummies are natural, especially when there is change or something completely new is about to start. Kindy parents know this feeling all too well! If your child has started showing signs of anxiety about heading back to school, there are simple ways you can help.
GIVEAWAY TERMS AND CONDITIONS –This giveaway run in accordance with my disclosure policy, please read the terms and conditions below:
Entries must be made on competition link on The Organised Housewife blog or Facebook or Instagram stories link. To Enter: Click the link in our Blog or Instagram stories or Facebook post for 1 x entry to win is through signing up for a free 30-day trial. Comments on social media are invalid. 2. Entries close 11.59pm AEST Tuesday 15th March 2022. 3. One entry per household and open to Australian residents only. 4. The total prize pool is valued over $950.00. 1 winner will receive 1 x iPad, 1 x 12-month ABC Reading Eggs subscription – valued at $167.99 1 x mega book pack – valued at $252, Rewards sticker book (one per child), My First Activity Books – valued at $43.70 – not redeemable for cash. 6. Winner will be contacted by email, please ensure you leave your email address. 7. If I have not received a reply from the winner within 7 days the prize will be forfeited and awarded to the entry judged to be the next best. 8. The Organised Housewife will take no responsibility for any delay, loss or damage to prizes sent to winners.