This is the last of my back to school posts, we are now thankfully back into our school routine.  I hope you have enjoyed all the posts and been able to adapt some of the ideas to suit your kids.
My little Miss 8 is quite the perfectionist.  All my 3 kids cleaning styles are different, but Miss 8 likes to keep everything in its place, doesn't like to be late and likes to remember everything.  Especially when it comes to getting ready for school, every morning last year she would say "OK Mum, I have packed my lunchbox, my drink bottle, I have my hat.  Have I forgotten anything?".  If I was busy doing something I would just think off the top of my head that she had all she needed and said yes, but quite possibly she should have packed her home reader.
Whilst I don't mind her asking I thought I would make her a chart to visually help her remember everything that is needed.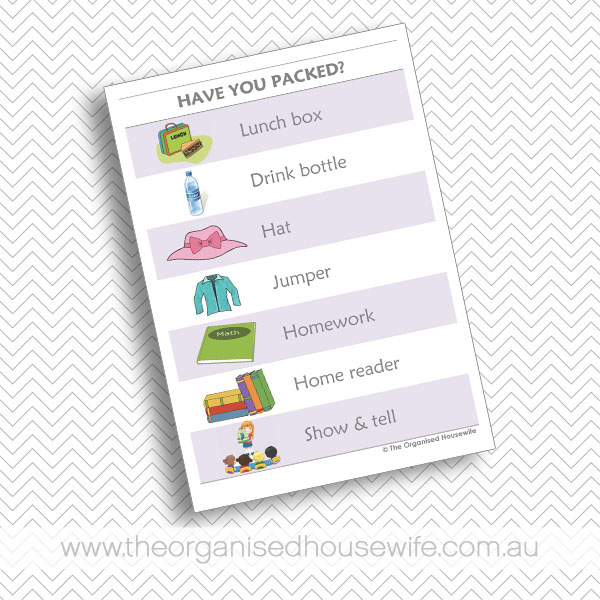 I've placed it on the wall in the school bag nook.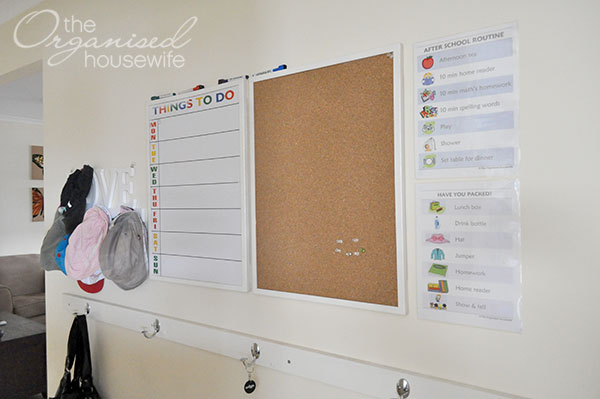 I have made these charts available in the shop, currently on sale throughout February.  Green, Blue, Pink and Purple colour options are available.  Charts can be personalised.