I found this image below on the Colour Me There facebook page a few weeks ago (ooh and BTW, congratulations to Maddie from Colour Me There on the birth of her new baby girl, Violet).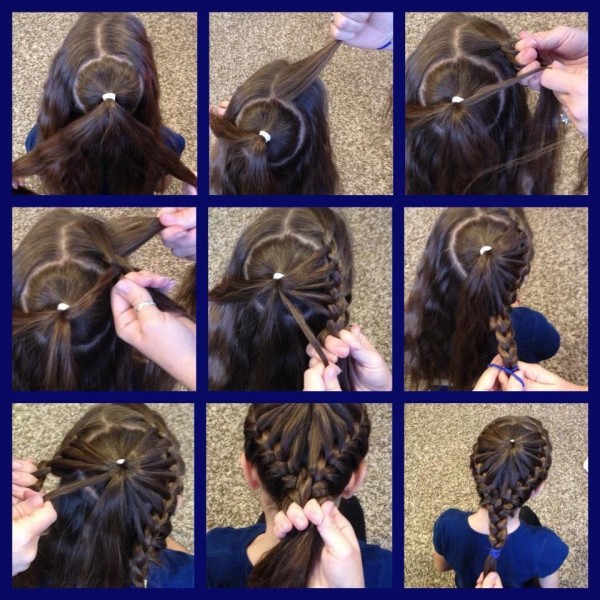 original image source unknown
I love doing my girls hair and am very thankful that they both happily sit there while I braid their hair.  Braiding the hair just isn't about the cute hairstyle, I like to have it off their faces and tied back to stop the nits from jumping in. 
We are back into school mode so I tried this adorable hair style, very cute and quirky!