I am sure we all have the good ole ponytail down pat, for a standard school day hairstyle.  But if you're wanting to mix it up and play hairstylist (I love doing my girls hair) I have put together a collection of pretty & easy school hairstyles to inspire you.
This sweet braid keeps the hair out of your little one's eyes and is finished with a fun rope braid. Tutorial via Pretty Hair is Fun.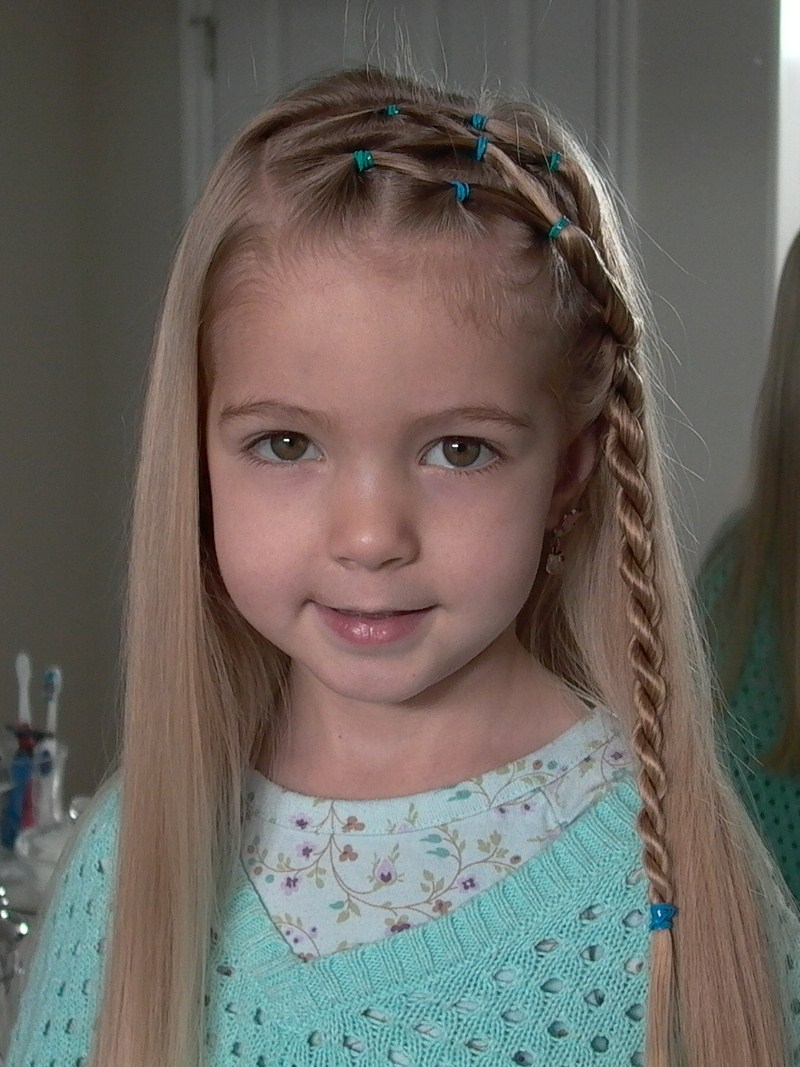 Chunky braid and whispy layers. Find this braids on braid tutorial at A little Cattleya
Low messy bun with a rope braid.  Video from Princess Hairstyles.
2 french braids into a lower pony. Image found via hairandnailsinspiration
This tutorial shows you how to do the 4 strand round braid or 3D braid. The 4 strand round braid is different to a regular 4 strand braid as it's round instead of flat. It looks a bit like a chain when it's finished. View tutorial here.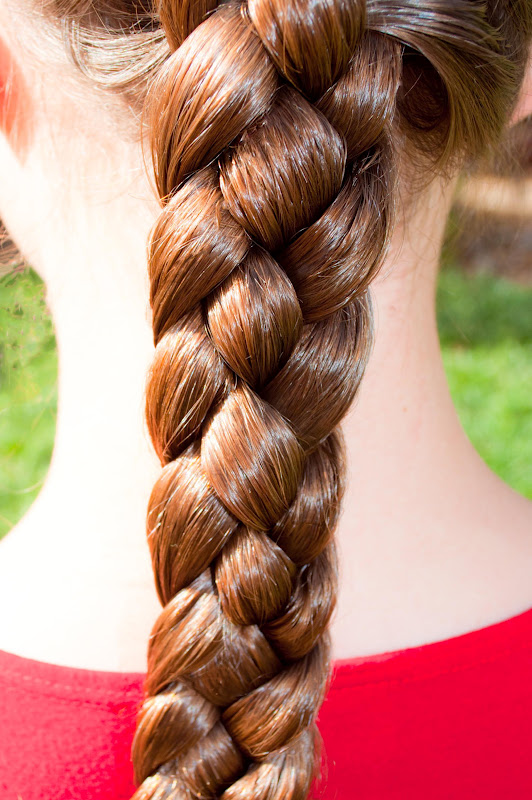 This loopy bun is a tidy alternative to a messy bun, tutorial found via Babes In Hairland.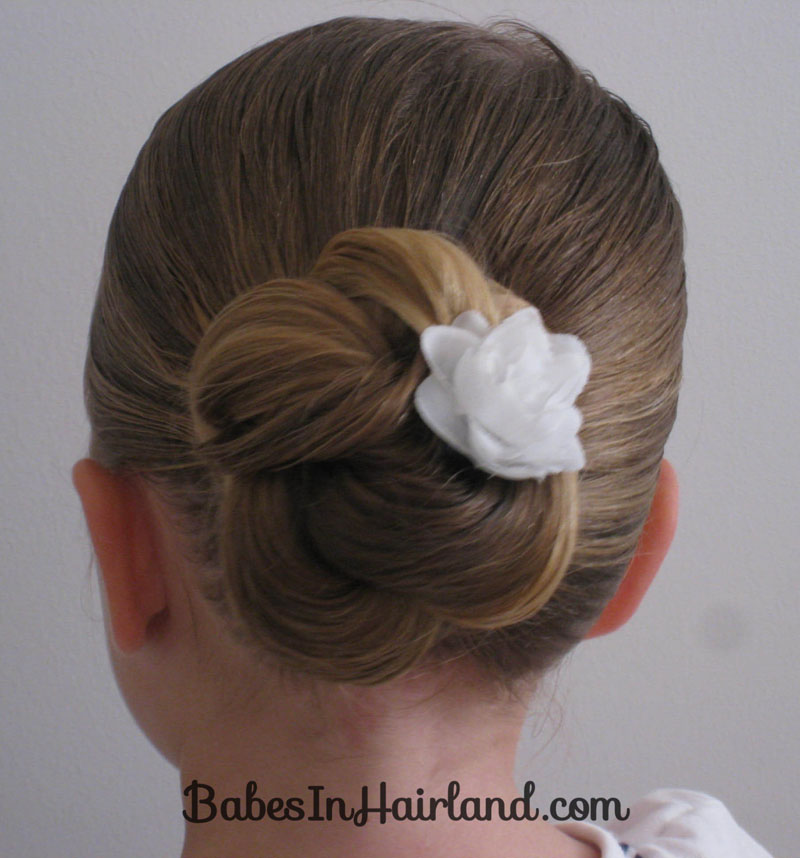 Braided ponytail, add an extra element to a basic bun by adding in a side braid.  Image found via hair_and_paint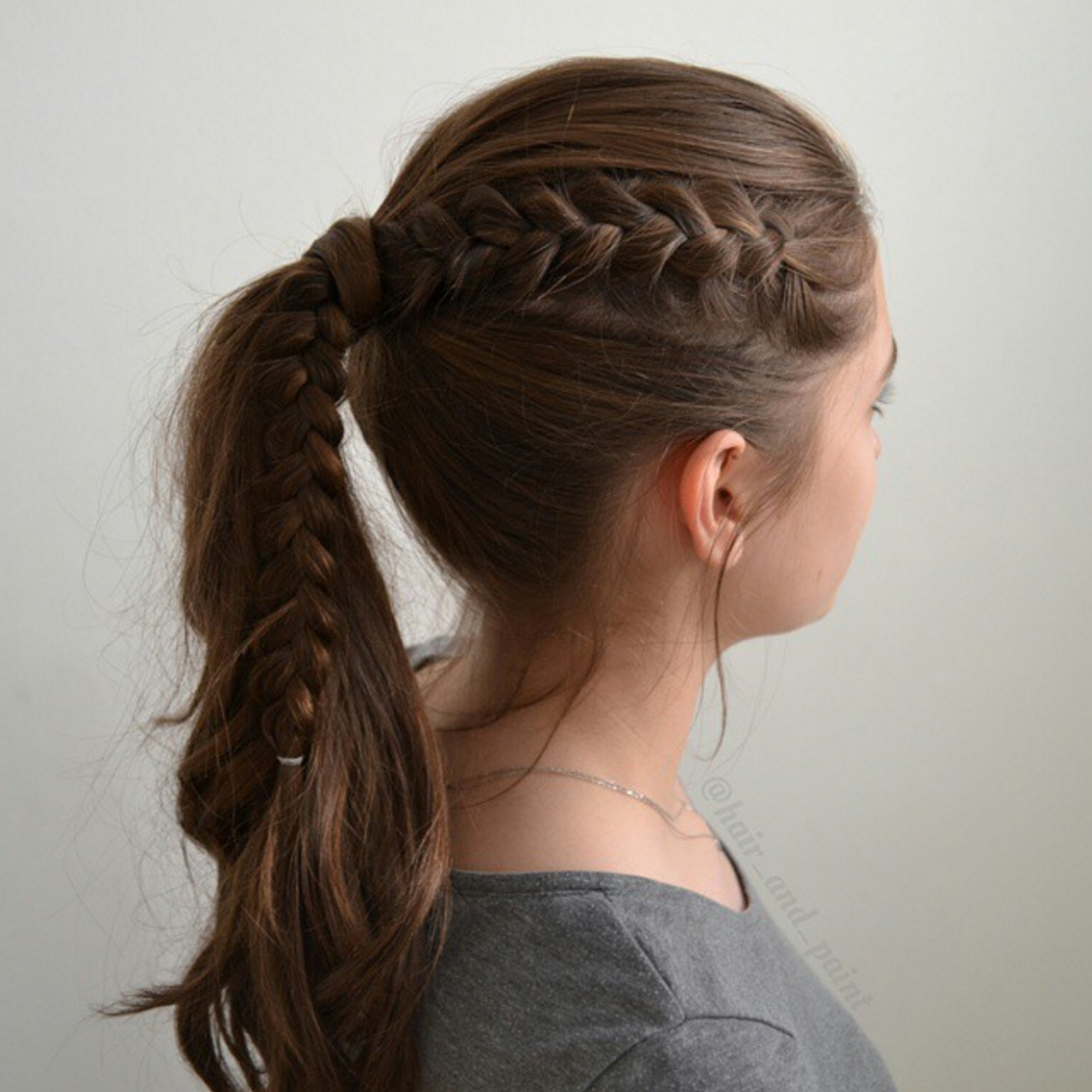 2 french braids into a bun.  Image found via braidsbylia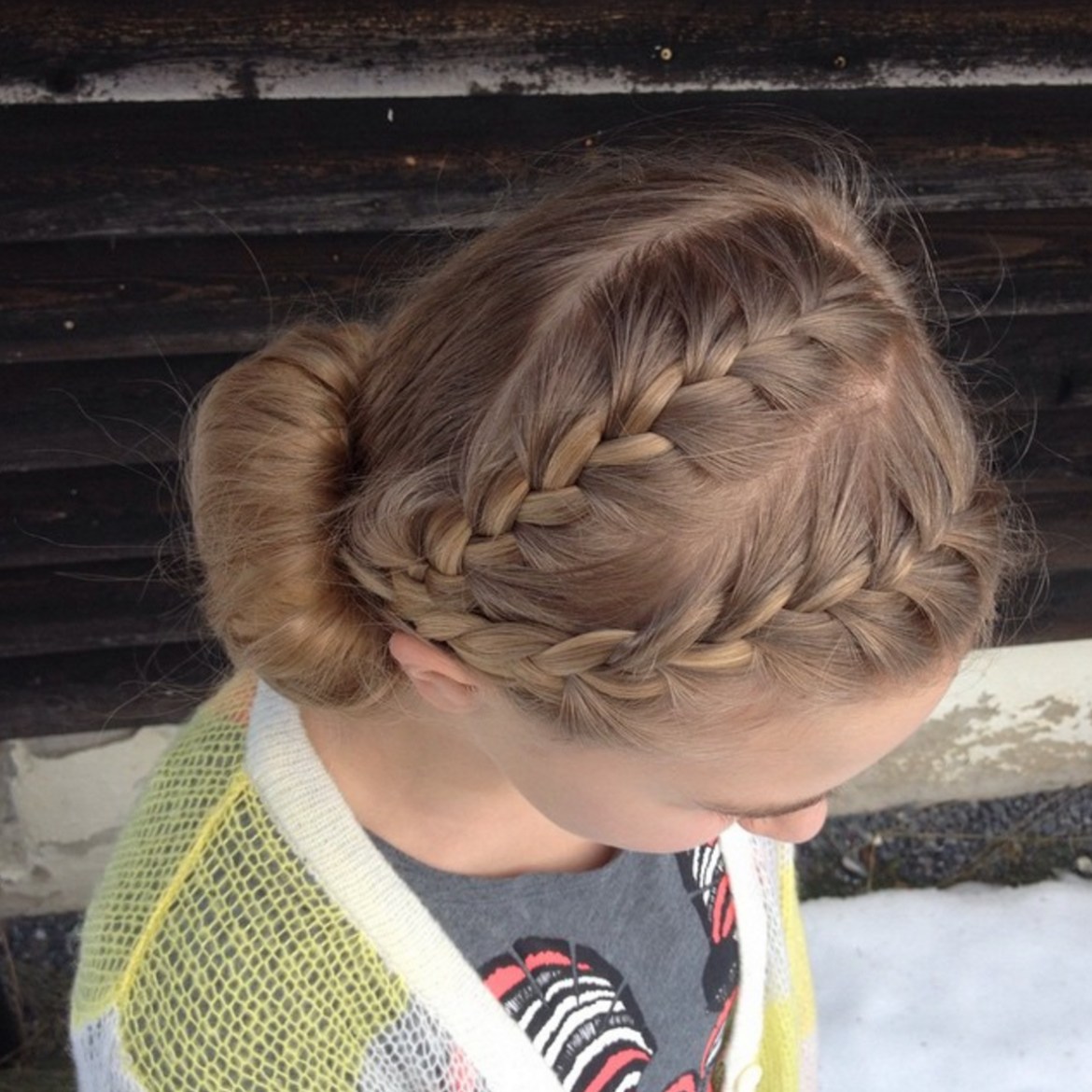 Waterfall braid tutorial, video via HairAndNailInspiration
10 Heatless Hairstyles to help get the hair off the face, video via Kaitlin Emma.
One Elastic Hiar Bow, super clever!!  Video by Princess Hairstyles.
I did this in my daughters hair a few years ago, was a fun look.  More details here.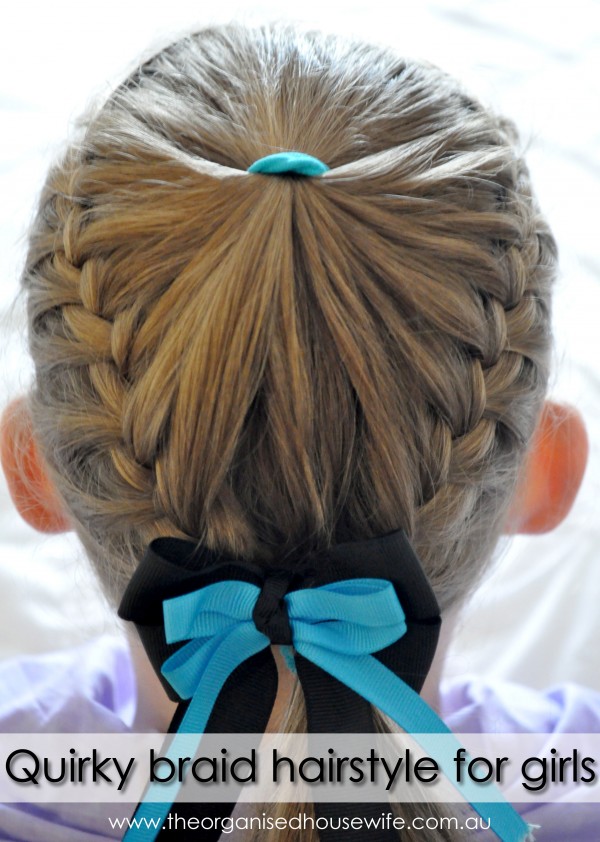 A fishtail braid looks complicated, but it really is quite easy. Typically the fishtail is placed in the centre at the bottom of the head, however, you can place on the side for trendy weekend look.  This hairstyle is easier to do with slightly dirtier hair. More details here.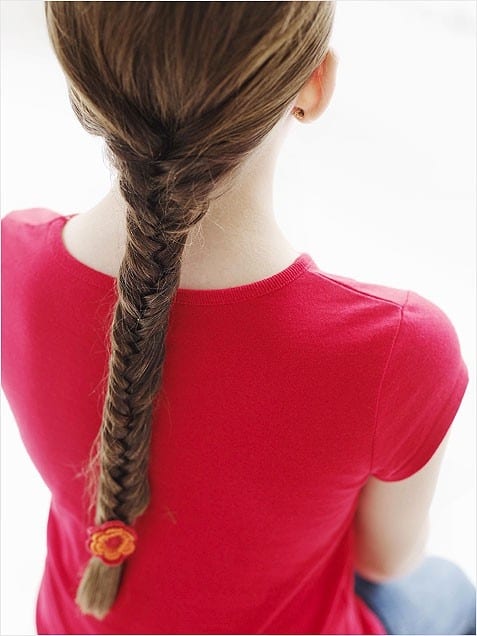 Ponytail plaits are a really easy girls school hairstyle, jazz it up a little adding in some micro-plaits to give it a little extra character.
---
30 BRAIDS IN 30 DAYS EBOOK
30 Braids in 30 Days contains all the tips, tricks and tutorials to help you braid your own hair at home. Inside you'll find over 75 pages of hair-spiration.
Whether you're a novice or good at braids, you'll love this ebook. There are hairstyles to suit all skill levels.  With the 30 Braids in 30 Days ebook you'll have hairstyle ideas and tips to get rid of bad hair days for good.
INSTANT DOWNLOAD FROM MY SHOP
---
BRAIDS, BUNCHES AND PIGTAILS
Braids, Bunches & Pigtails For Girls is an essential resource for girls and their parents, with 50 fun styles for all occasions. Each style is accompanied by attractive, easy-to- follow illustrations and information about suitable hair lengths and textures, plus cross-references to other similar styles that you might like to try. You will also find tips for hair care and advice about styling tools and accessories. Whether your girl would like Minnie Mouse ear buns for her birthday party, a French braid for trampolining with friends or a sophisticated twist for a special event, Braids, Bunches & Pigtails includes all the information you need to create a pretty style that she'll adore.