Back-to-school home organising hacks and tips that will help you and your child prepare for a calm and stress-free return to school.
As school holidays draw to a close, many parents begin preparing for the return to school. For a lot of children (and parents!), adjusting and settling back into a new routine ready for school can be quite stressful. There is a lot to think about and prepare, and school schedules can very quickly fill up and feel overwhelming. Thankfully there are a few things you can do around the home now, that will help to replace this chaos with calmness. By thinking ahead and putting a few measures in place you will be well on your way to a stress-free and seamless transition back into the new school term.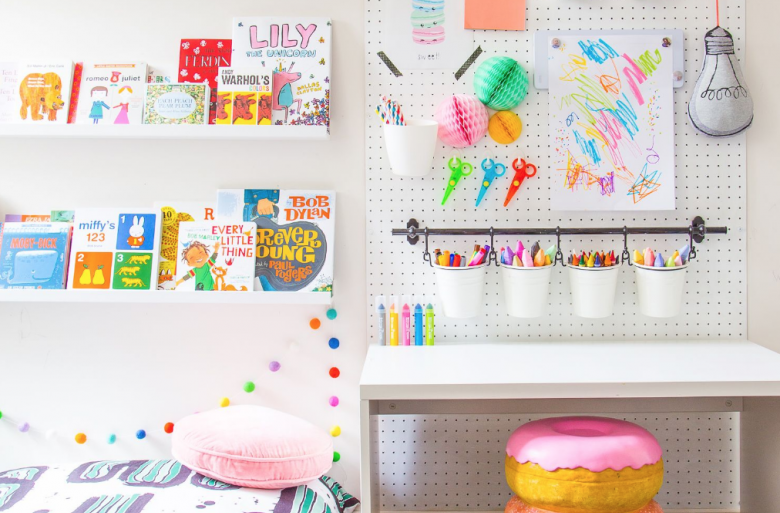 Image source: The Spruce
Getting ready for back-to-school doesn't have to be stressful. Here are some great home organising hacks that will make preparing for the return to school super simple!
Lunchbox Cupboard
If you haven't got a cupboard designated to your children's lunch boxes and accessories, or if you do but it's a bit of a mess, take the time now to get it organised. Having lunch boxes, snack boxes, drink bottles and water bottles tidy and within easy reach will save you lots of time on school mornings!
  SHOP: Our range of lunch boxes here and our kid's drink bottles here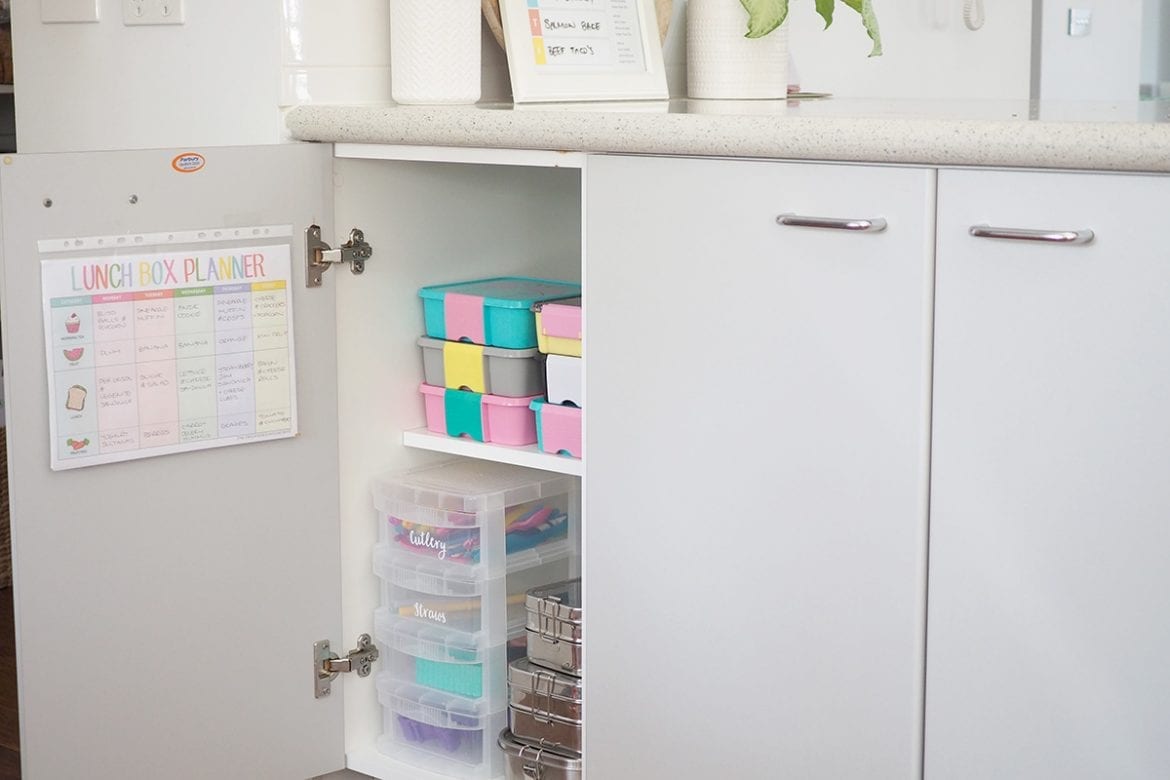 How trendy are these new lunchboxes that just landed on The Organised Housewife shop shelves?! They come with removable compartments (perfect for easy cleaning) that are fit for a sandwich, with three smaller snack spaces. They'd be ideal for dip and a few veggie sticks – plus they're completely leakproof!
  SHOP: This 4 Compartment Bento Lunch Box (you can see our range of insulated lunch bags here too!)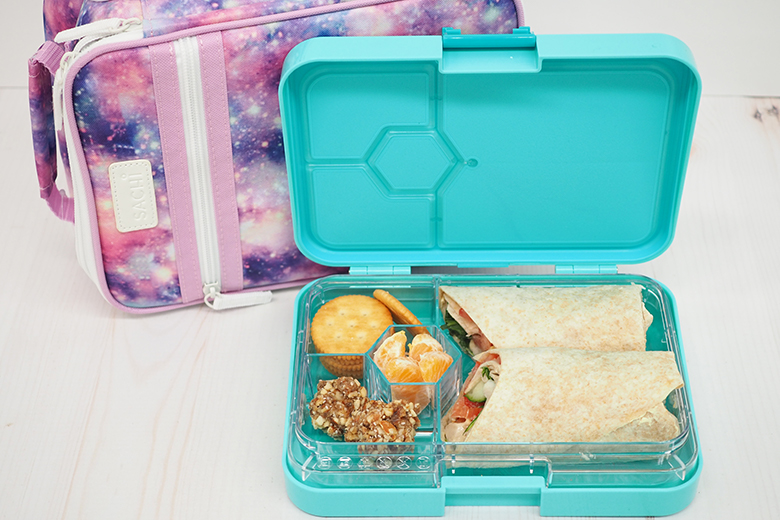 HOT TIP: Consider labelling water bottles and lunchboxes to avoid them getting lost in the school yard!
  SHOP: Personalised Drink Bottle Labels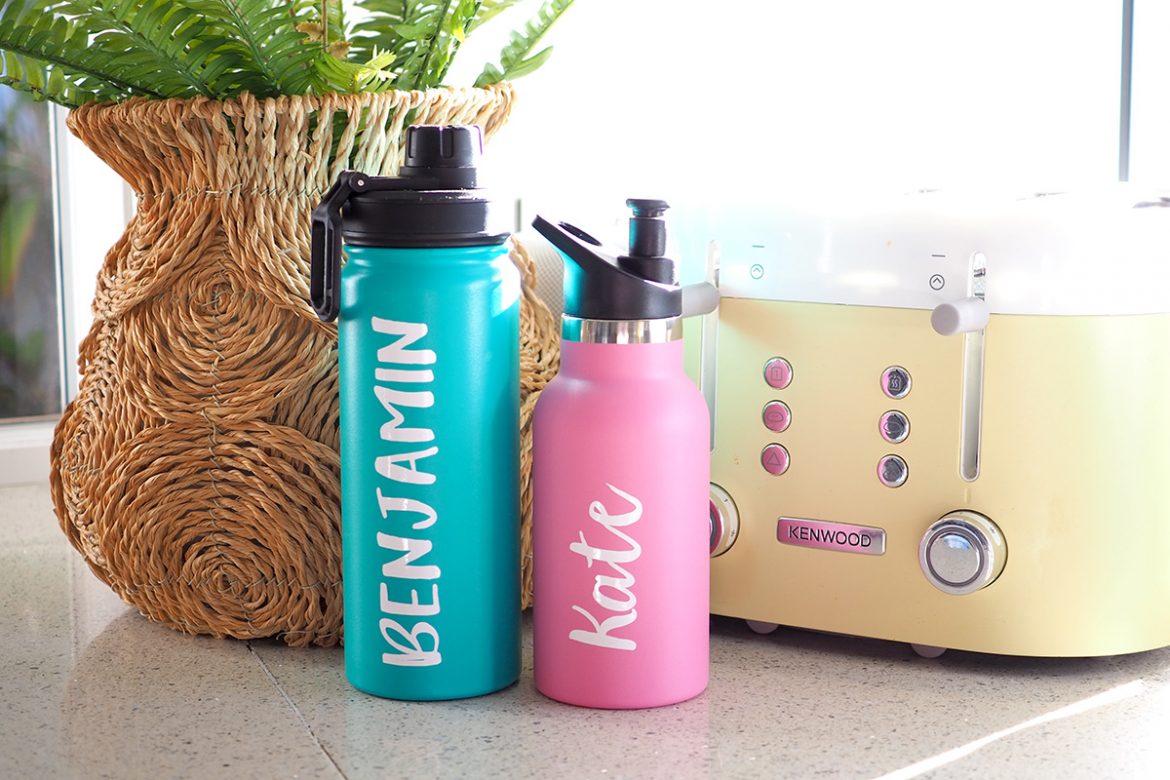 LUNCHBOX PLANNER PAD – Take the stress out of lunch packing with my easy-to-use Lunch Box Planner Pad. Plan a week of lunch ideas before the weekly grocery shop, ensure all necessary bits and pieces are on the shopping list, and then pop this Lunch Box Planner Pad on your kitchen bench as a quick reference point when assembling lunches.
  SHOP: Lunch Box Planner Pad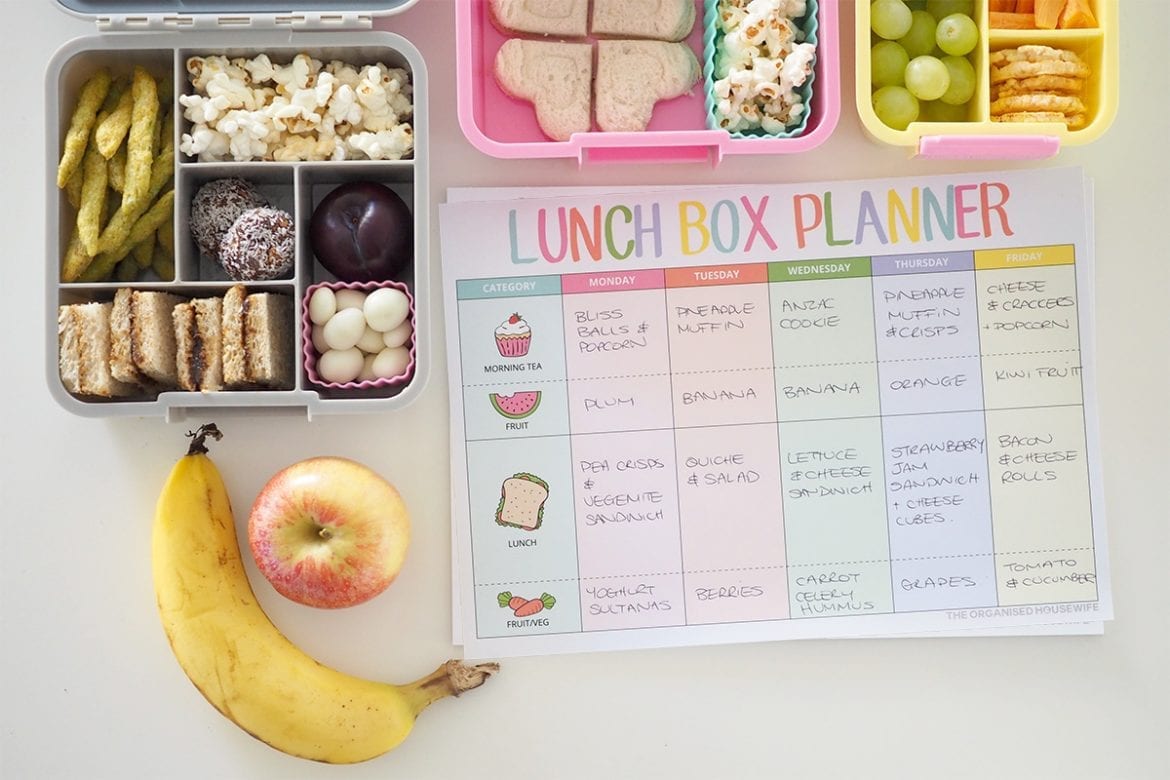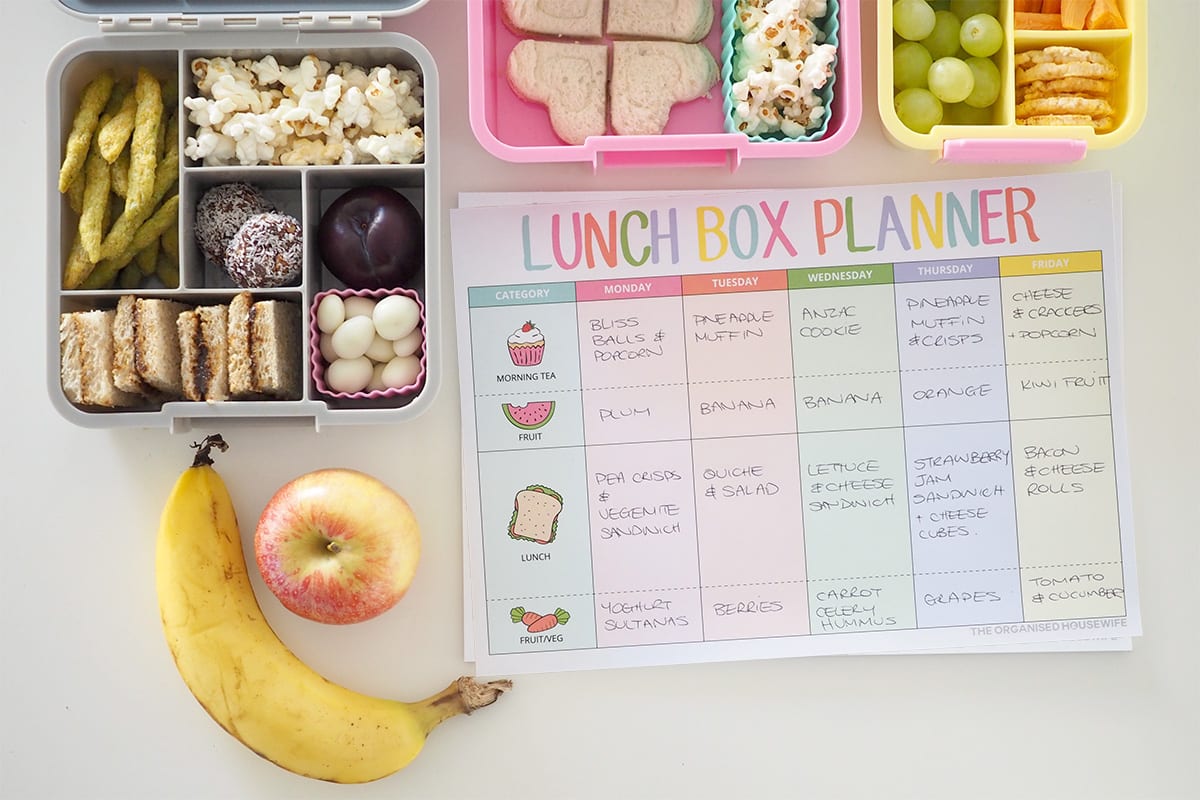 School Lunch Prep
Having snacks prepped and ready to pack into school lunch boxes will mean a lot less stress when it comes to school mornings. A calm start to the day will also help set your kid up for a smooth return back to school. I like to bake up lots of freezer-friendly muffins, slices, biscuits and more, so that they are on hand to pop in the lunch boxes, or even to serve up as easy after school snacks.
My Lunch Box Recipe Cookbook was created for this exact reason! It includes over 50 freezer friendly recipes and was designed specifically to help parents create easy and affordable school snacks.
  SHOP: The Lunch Box Recipe Cookbook
School Paperwork
Are you the sentimental mum who finds it really hard to throw your kids' artwork out or wants to keep an exam with really good results on it? Save those special kids' memories and important school papers by creating a school filing system that works best for you and your family. I created my own School Years File Box which you can read more about below.
  READ MORE: Back To School Organising: School Years File Box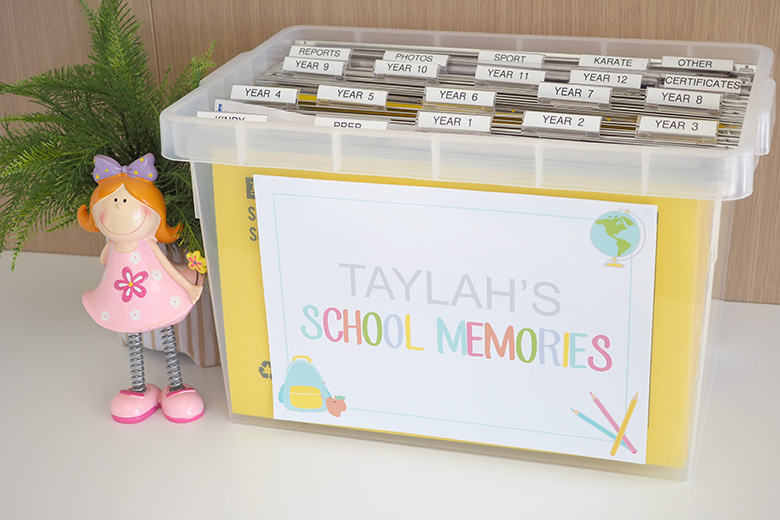 Homework Zone
A clutter-free homework zone will help entice your child to do their homework in the afternoon. You could even pop in a few plants to freshen up the space and help to create a calming atmosphere conducive to study.
  READ MORE: 26 Inspiring Study Nooks For Your Child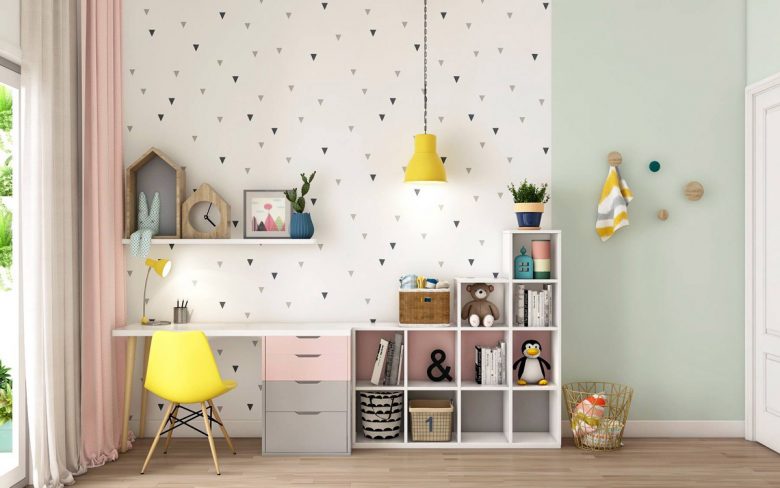 Organise Stationary
Creating a stationery drawer or caddy means that when you tell the kids to do their homework they can easily find the stationery they're looking for, which helps reduce one of the common excuses for why homework can't be done: "I can't find a pen!". If you have a drawer in your child's study desk, these drawer containers are a great way to create internal compartments for organising their stationary.
Shopping list below is available here.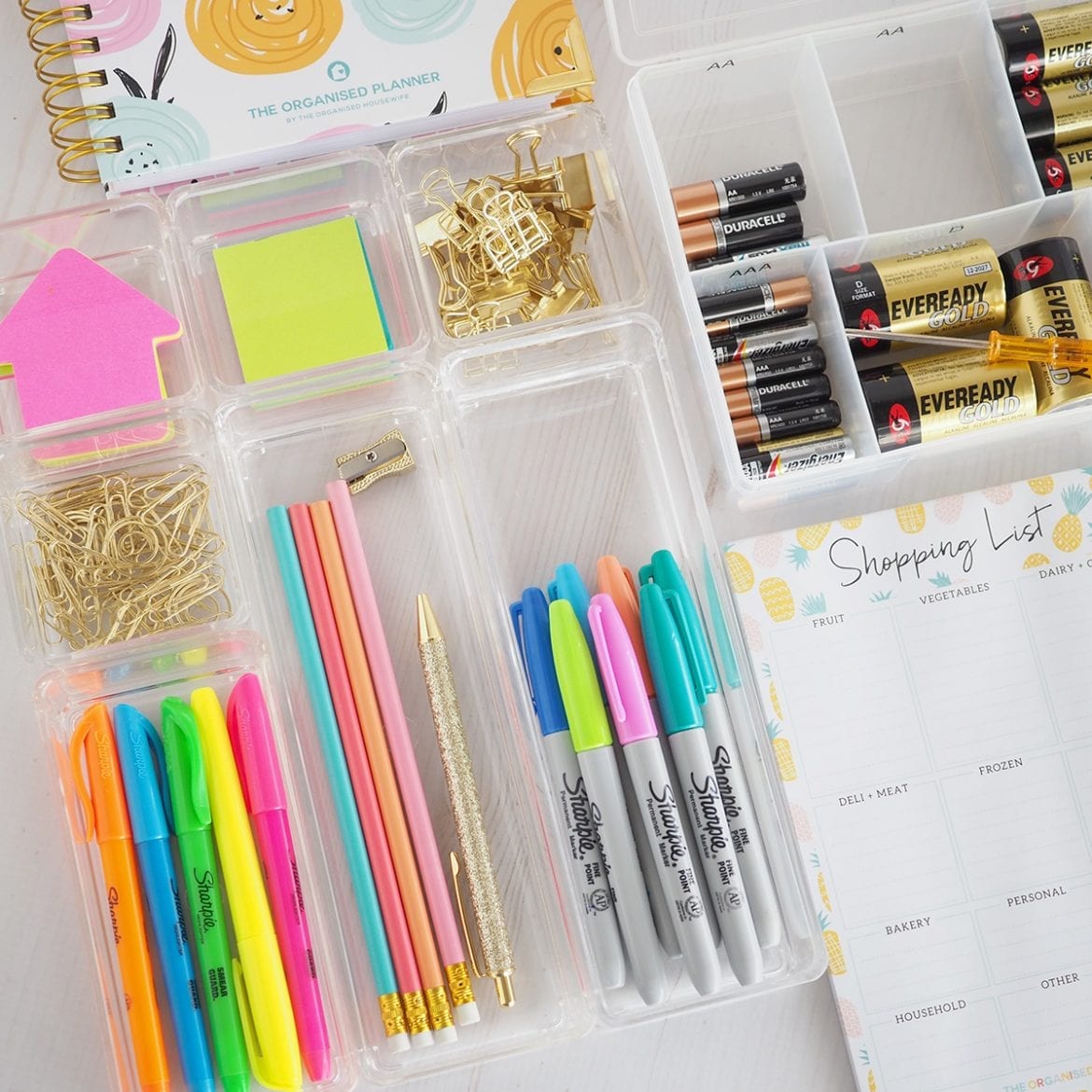 If you'd rather have your child's stationery on their desk within arms reach, a turntable like this one below is perfect! It takes up very little space, and means you can easily separate pens, pencils, highlighters, and more. These turntables are available in four different colours.
  SHOP: Craft Turntable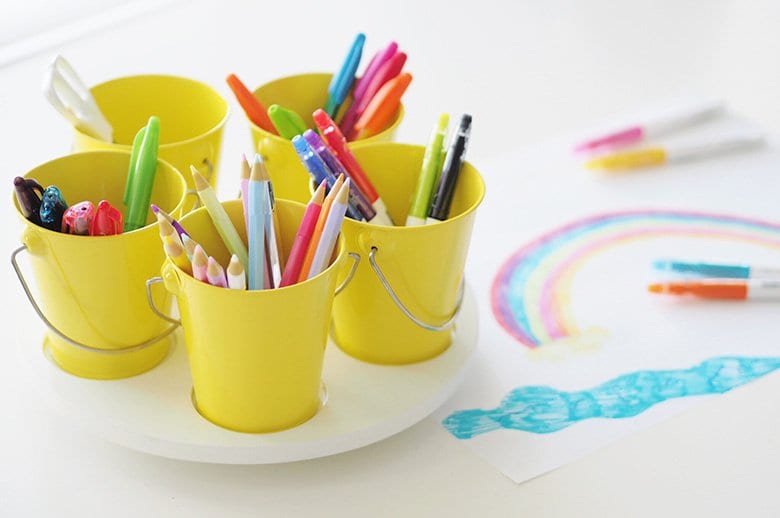 School Organisation Station
Creating that drop-off space in the home where all school-related things can go will stop school bags, shoes, homework folders, and hats spilling into every room. It will also make your mornings run a lot smoother because there will be less time spent trying to locate that stray shoe, or the school jumper that seems to have up and vanished. I love these colour-coded lockers that allow kids to easily see which locker is theirs, and the doors also allow you to keep the home looking tidy by simply shutting away all the bits and bobs from school.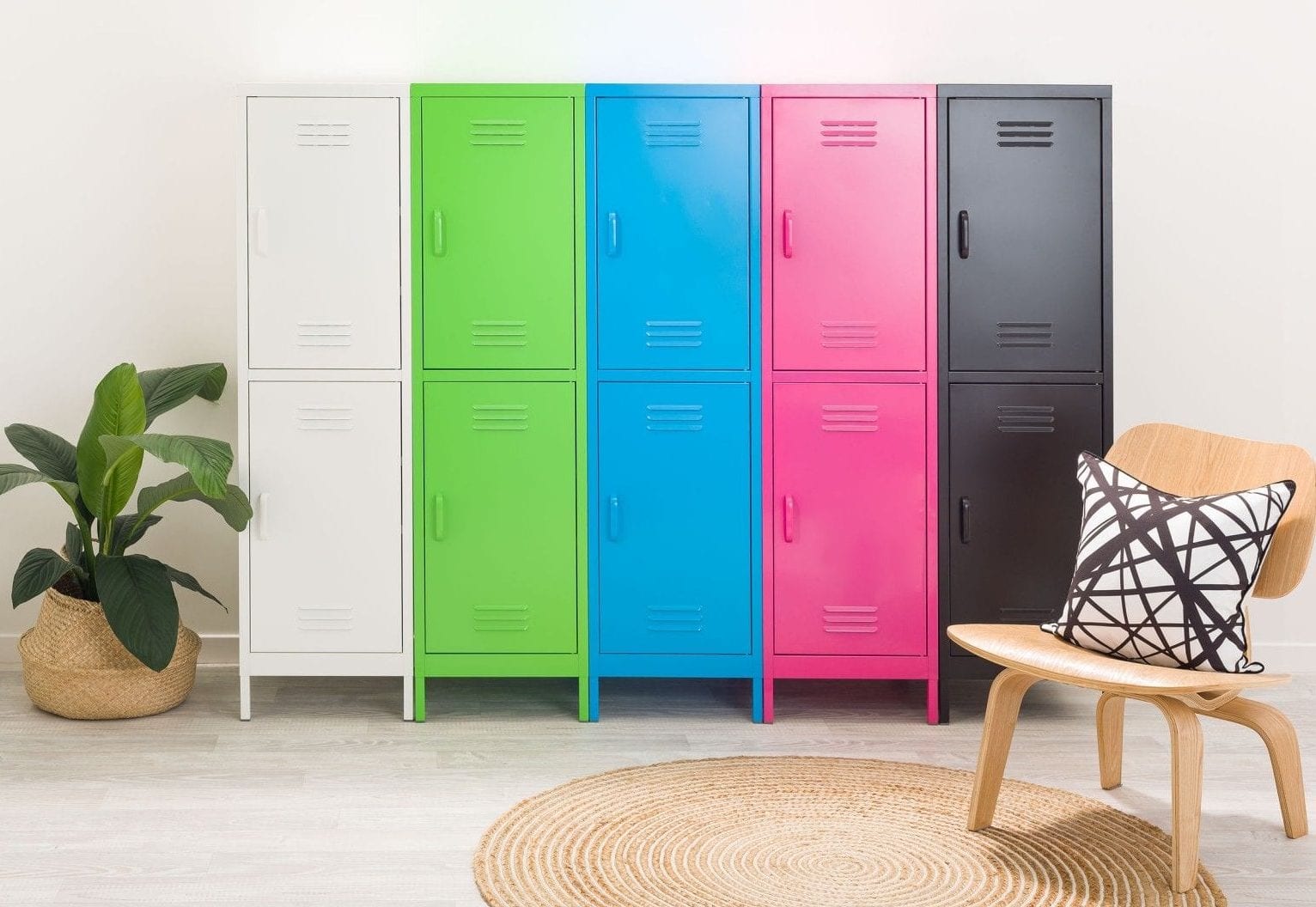 Bedrooms
Organising and decluttering your child's bedroom will give them a fresh new feeling for the term ahead, which is particularly nice if they've had a hard time at school the term before. If you do have old clothes that no longer fit your children or toys that aren't played with anymore, consider donating them to charity. A new school term means that your kids will need more room for new clothes, school stuff, and homework areas. If you do this now, you will feel so much better once back-to-school comes around.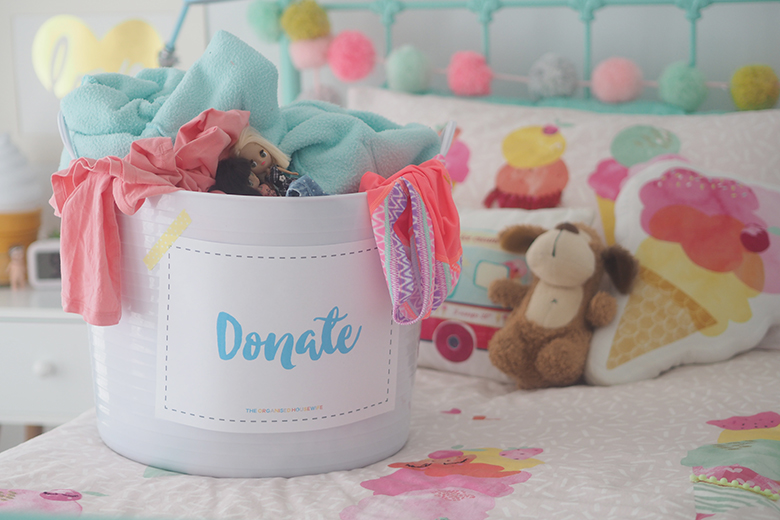 Wardrobes
After you've decluttered your child's bedroom, make sure they have enough socks and undies in the wardrobe to get them through a school week. Check if their uniform needs updating or perhaps a good soak too!
  READ MORE: How Many School Uniforms Should You Buy?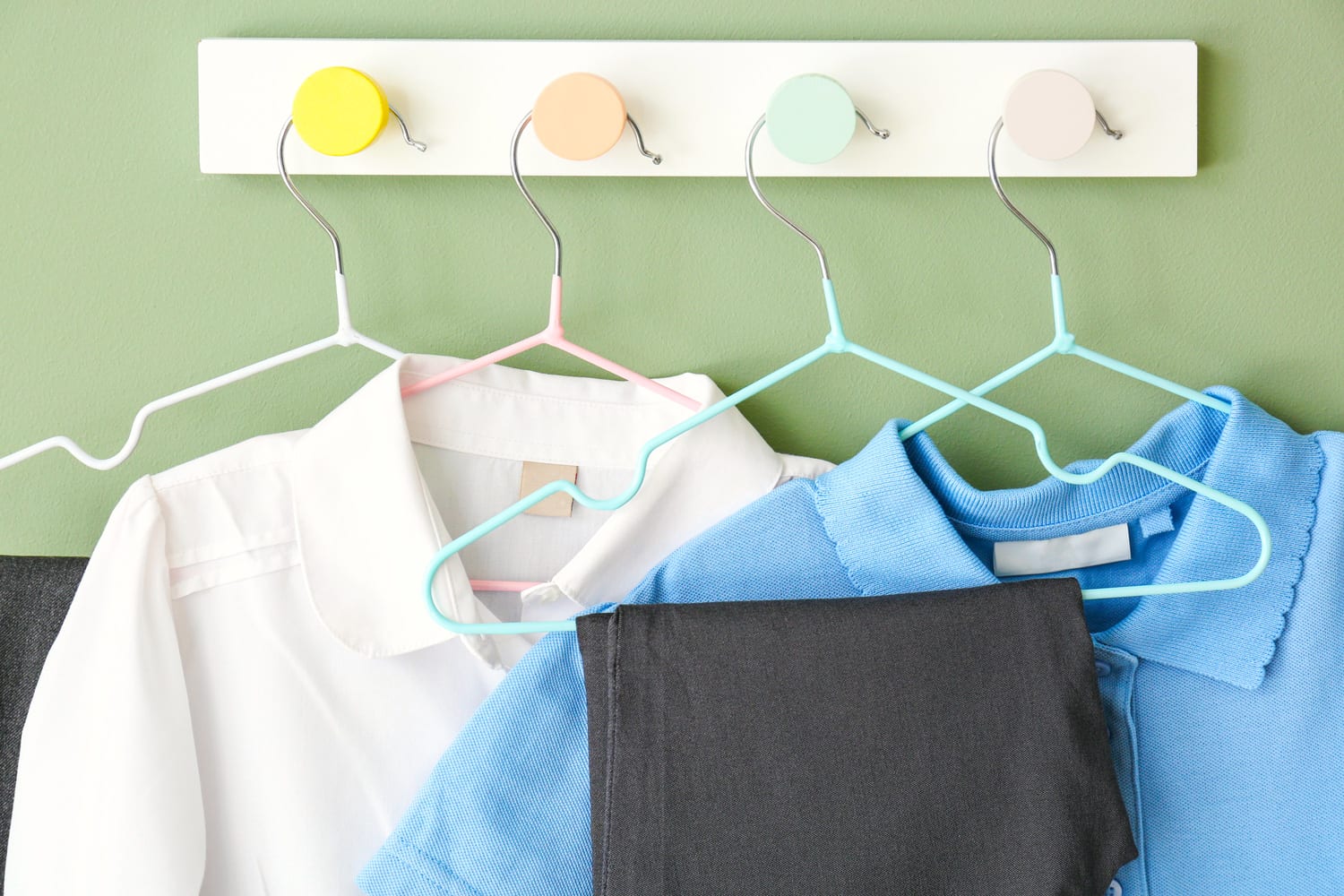 Important Dates
I know I've mentioned this many times before, but this is honestly the best way to stay organised for the entire year! Completely mark your calendar and weekly planner with all important dates for the full term ahead. That includes school recitals, dance and sports lessons, birthdays, school holidays, even when bin days are, when school fees are due and when school excursions are coming up. Plan for the term ahead as much as you can now! It will make a huge difference in helping you to be more organised.
  JOIN THE WAITLIST: The Organised Housewife 2022 Wall Calendar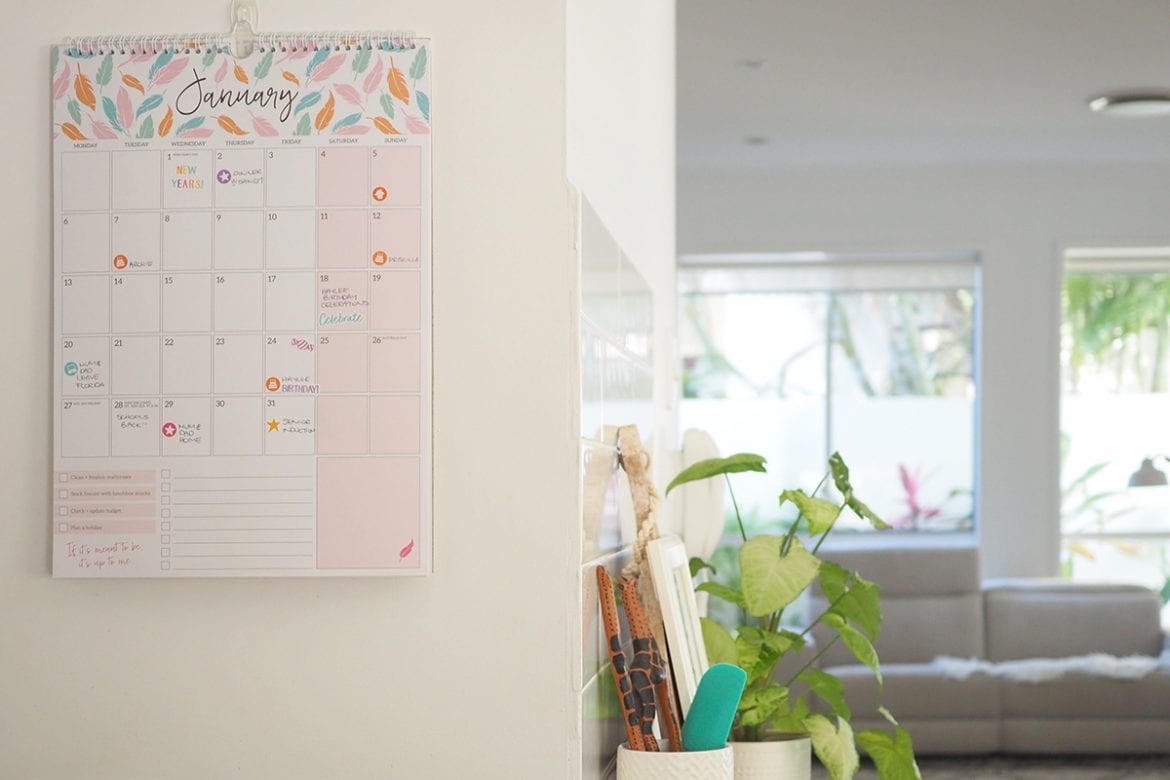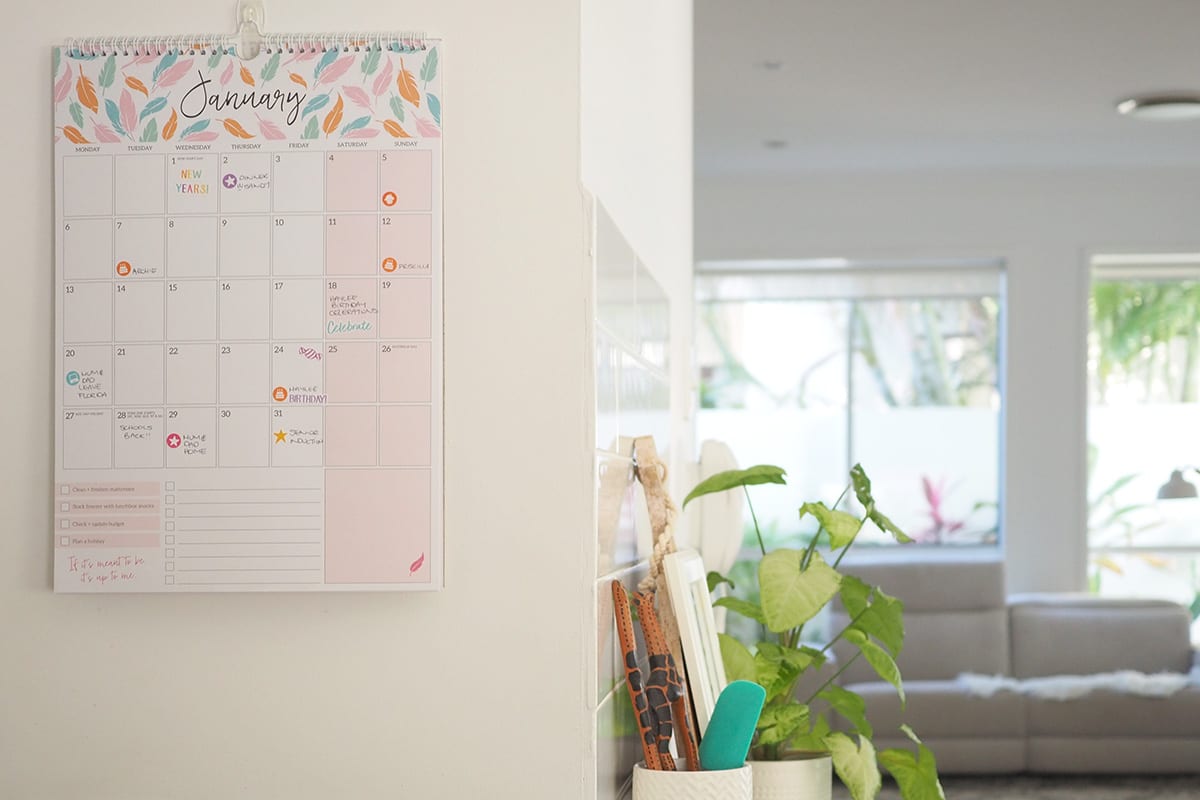 Meal Plan
If you can meal plan your dinners a month ahead, it will be one less thing you need to think about once the hustle and bustle of school starts up again. I find my kids are very tired in the first few weeks of school going back and often like an early dinner. It is also nice to spend time helping my children adjust to their new homework schedule, as well as hearing about their teacher and classmates. This is a lot easier to do if you haven't got dinner prep hanging over your head.
Our new Magnetic Meal Planner is perfect for planning your week's dinners. Complete with a magnetised white board marker, it makes creating a new meal plan each week super easy!
  SHOP: Weekly Magnetic Meal Planner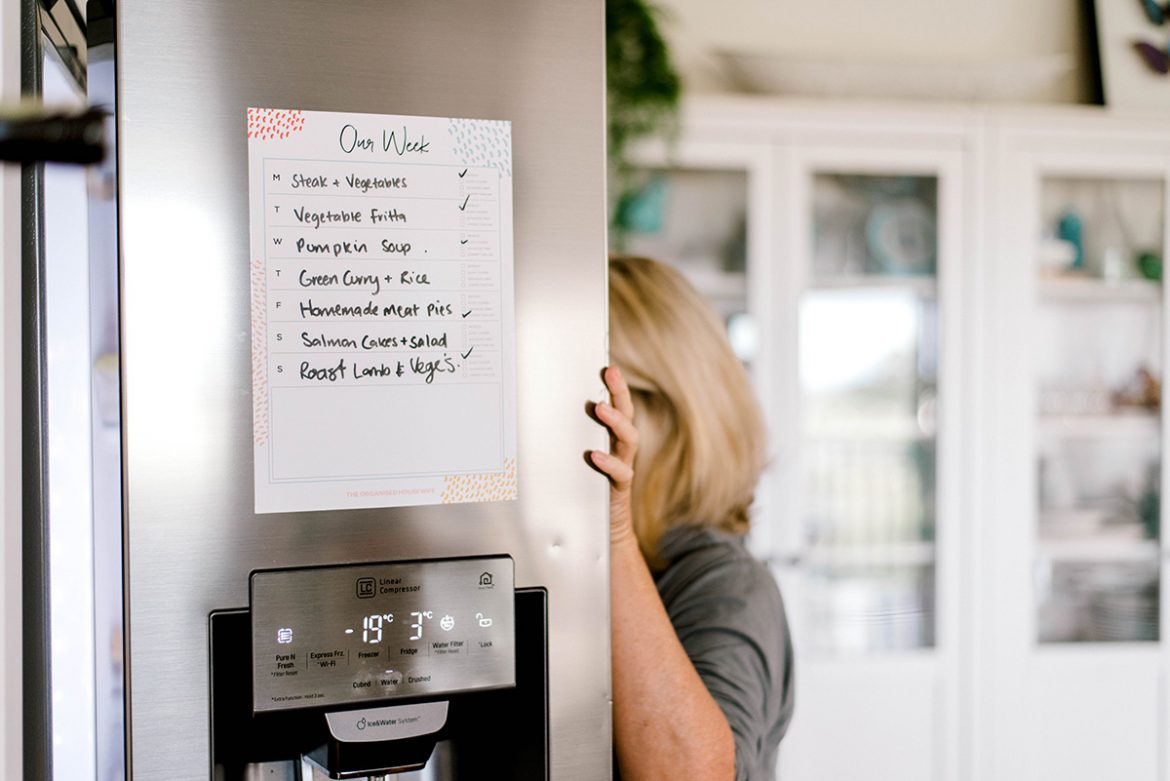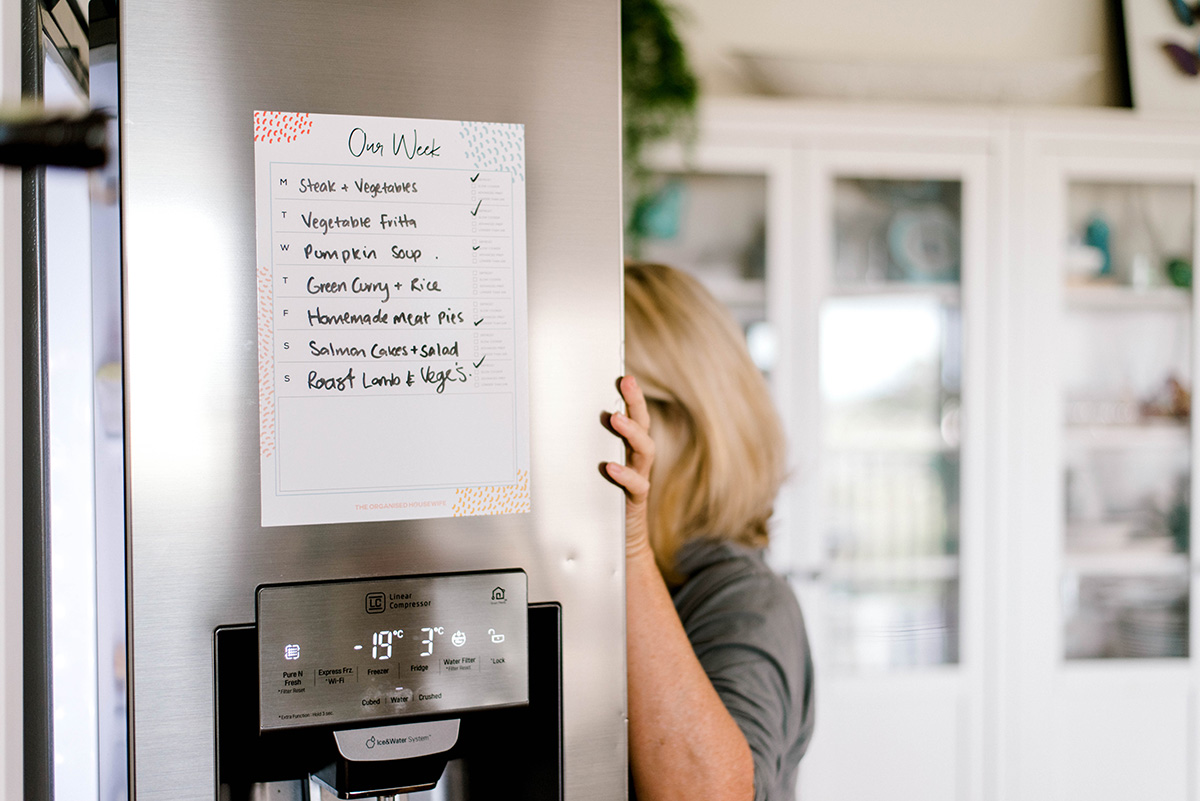 My new Hearty Dinners Recipe Cookbook is packed with fuss-free and easy-to-follow dinner ideas, many of which can be prepped in advance or frozen to allow for a quick dinner option.
  SHOP: The Hearty Dinners Recipe Cookbook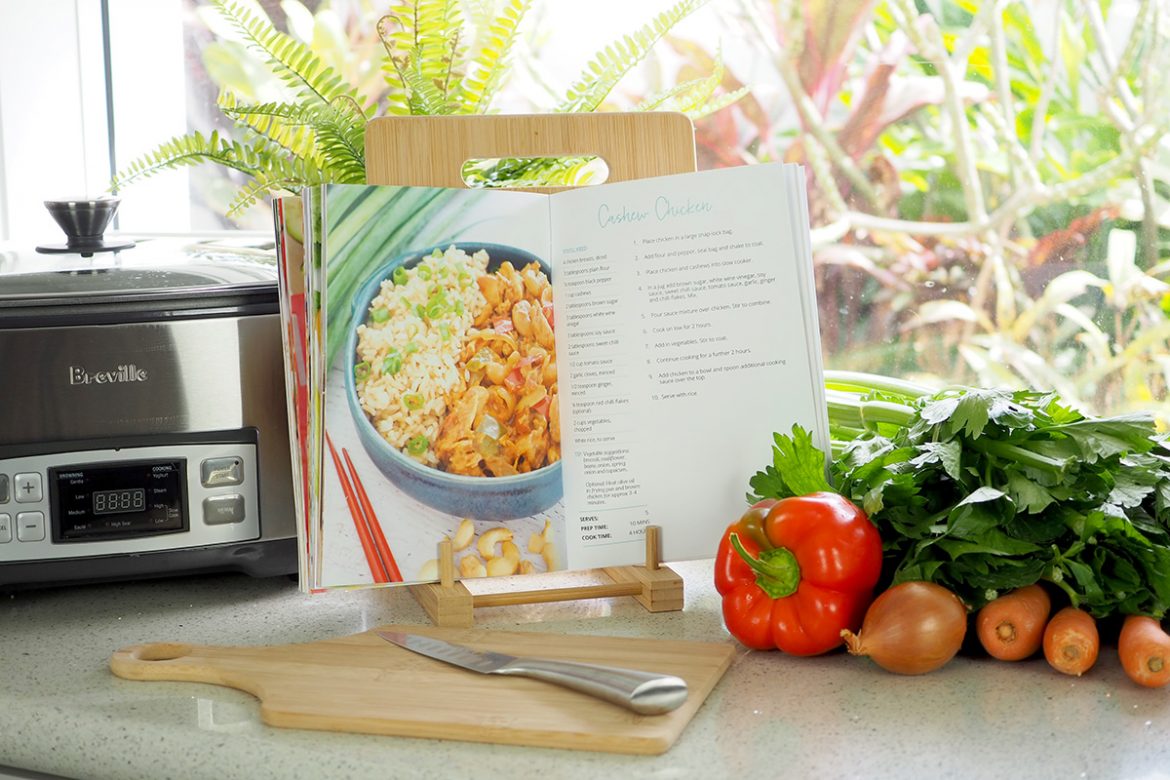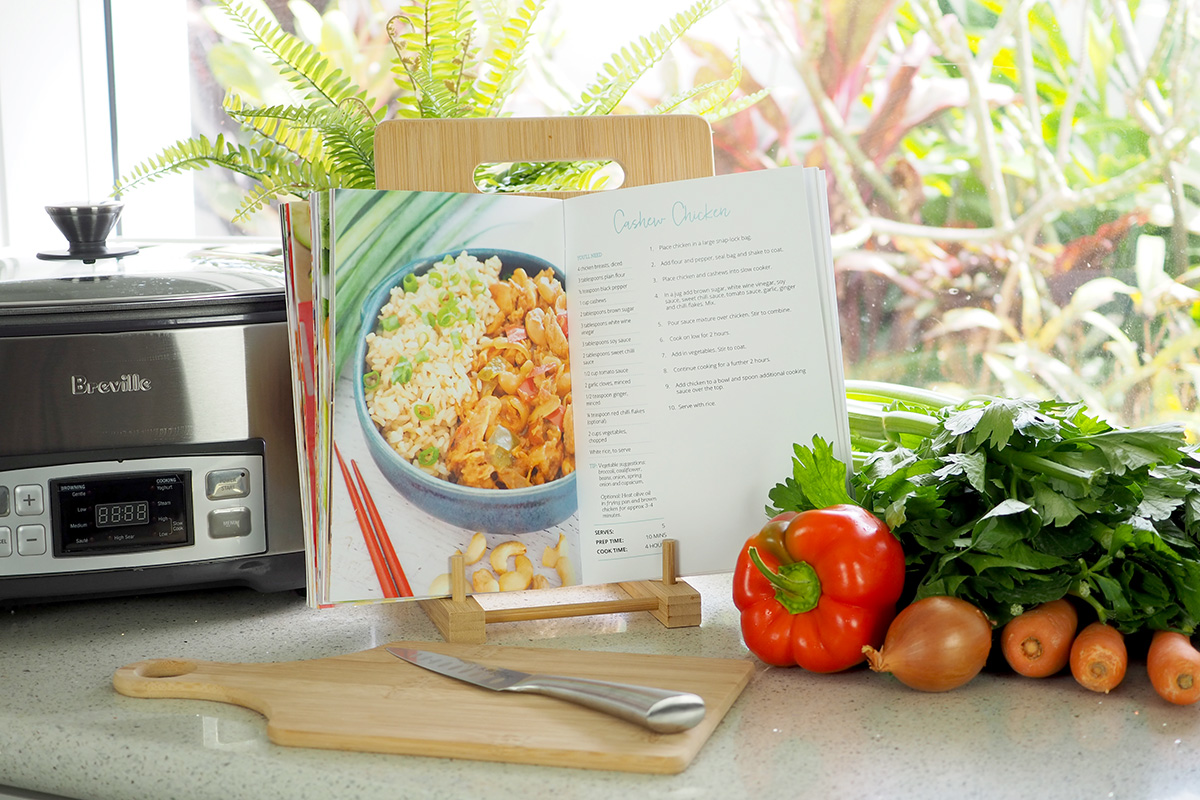 In addition to freezing meals in advance, I also like to do a little meal prep on the weekend to ensure the coming week runs smoothly. By prepping the following 5 foods, I can take the stress out of dinners, lunches, and snacks for the entire week ahead.
  READ MORE: 5 Foods I Meal Prep On The Weekend For The Week Ahead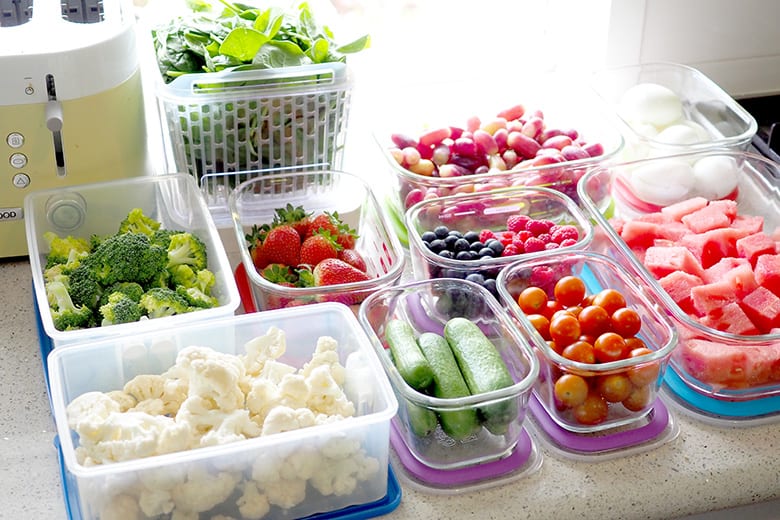 After School Snacks
Kids are guaranteed to come home hungry after a day of school. Be prepared and beat them to the punch by creating some healthy options for after school snacks for your kids. Get creative for the little ones and make healthy food fun so that they aren't reaching for the processed sugary snacks.
  READ MORE: 80+Kids Favourite After School Snack Ideas for some inspiration.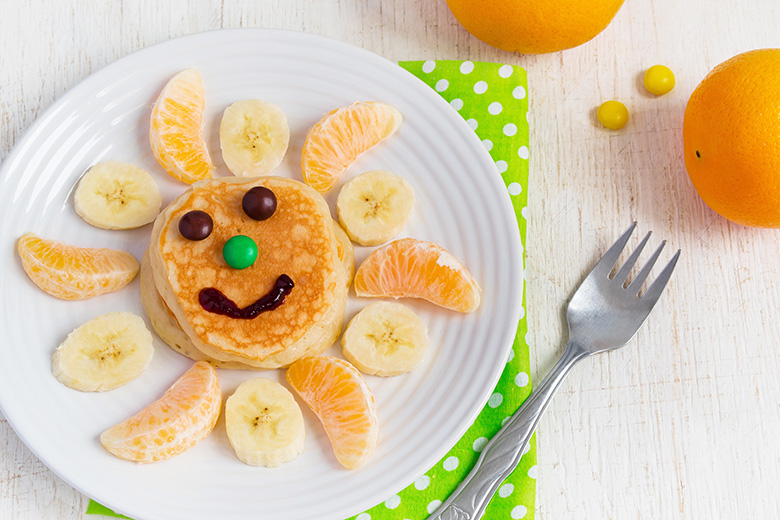 Laundry
Keeping on top of the laundry each week can be harder than you think. That's why it's good to create a laundry routine that you will stick to, which will help you keep on top of all the piles of washing you need to get through each week.
  READ MORE: Tips To Get Through The Laundry Pile Chaos Faster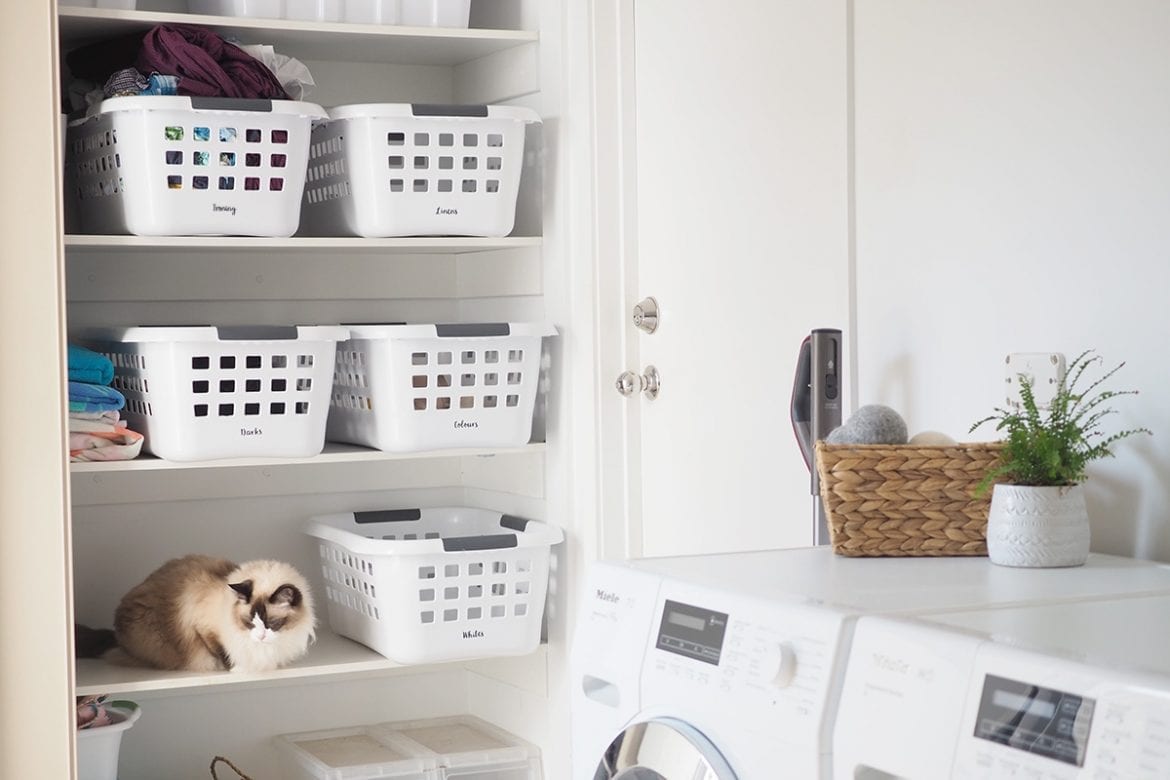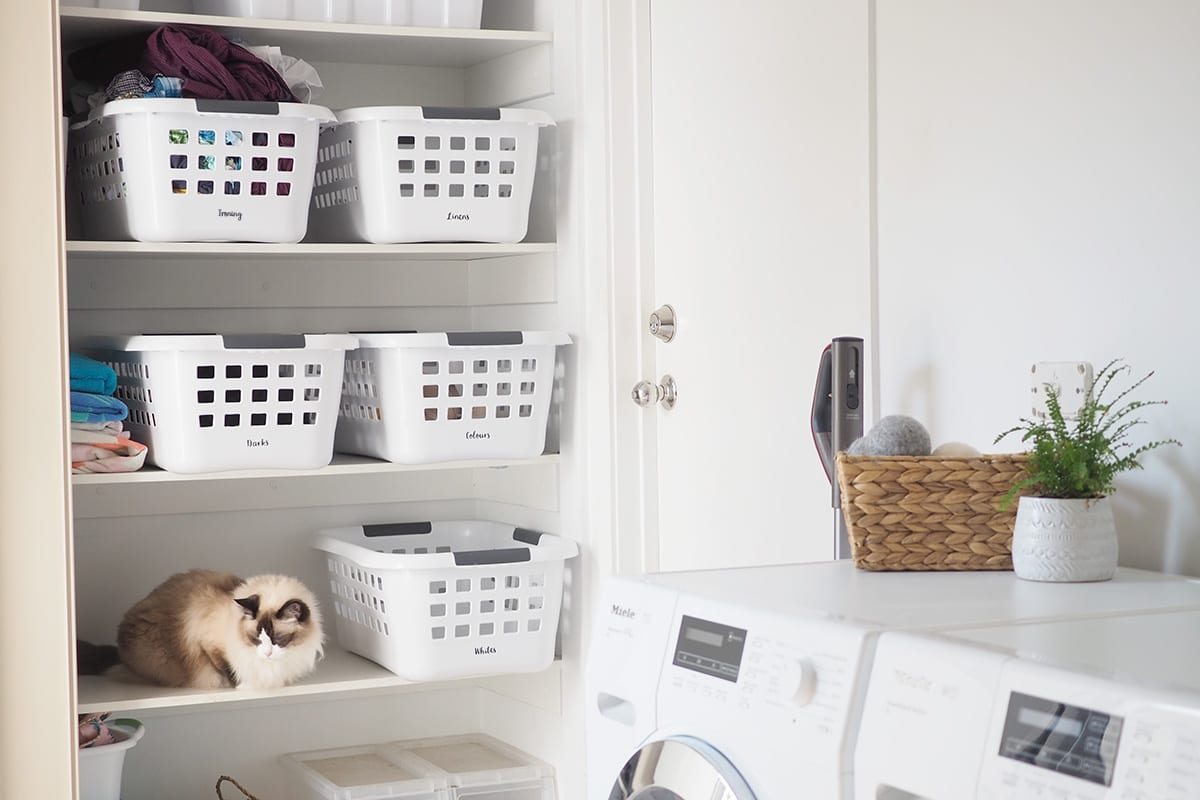 Save Money With These Stress-Less Bundles!
To make life even easier for you, we've bundled together a few must-have items that will make doing all of the above tips much easier – plus it'll save you money.
BACK TO SCHOOL SAVINGS BUNDLE – this bundle brings together everything you'll need to create stress-free school lunches whilst also giving you a generous 15% off!
  SHOP: Back to School Savings Bundle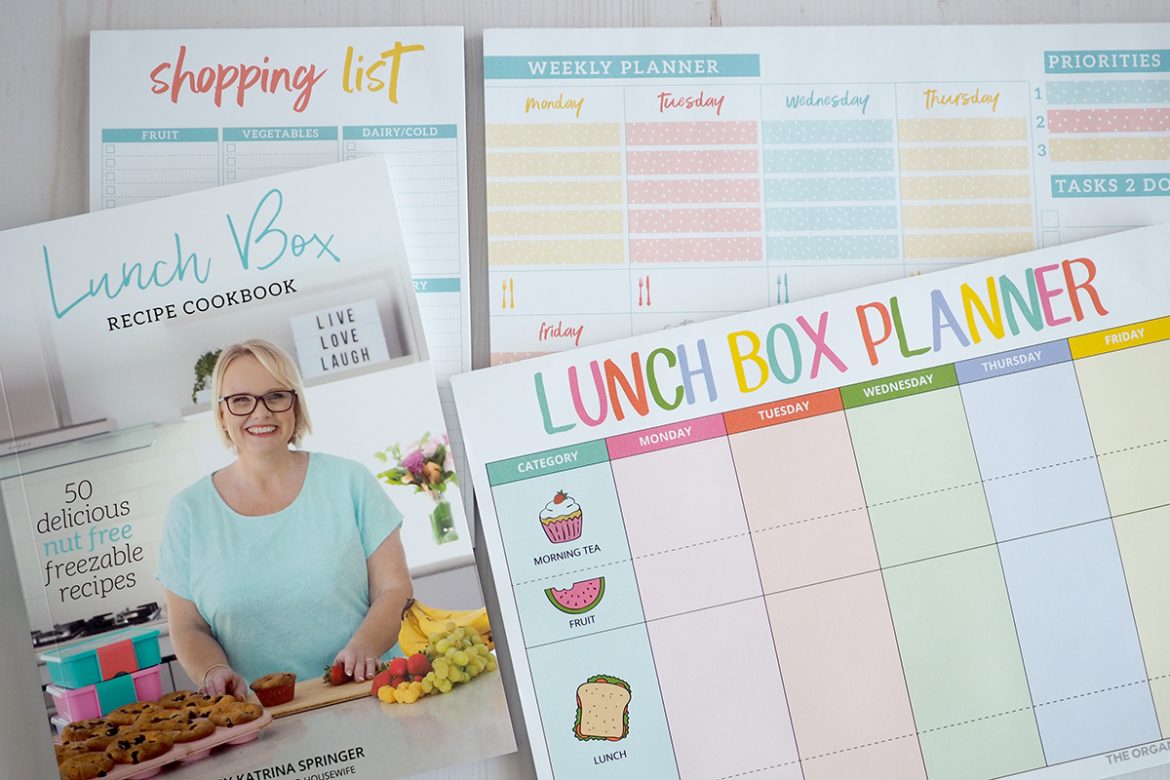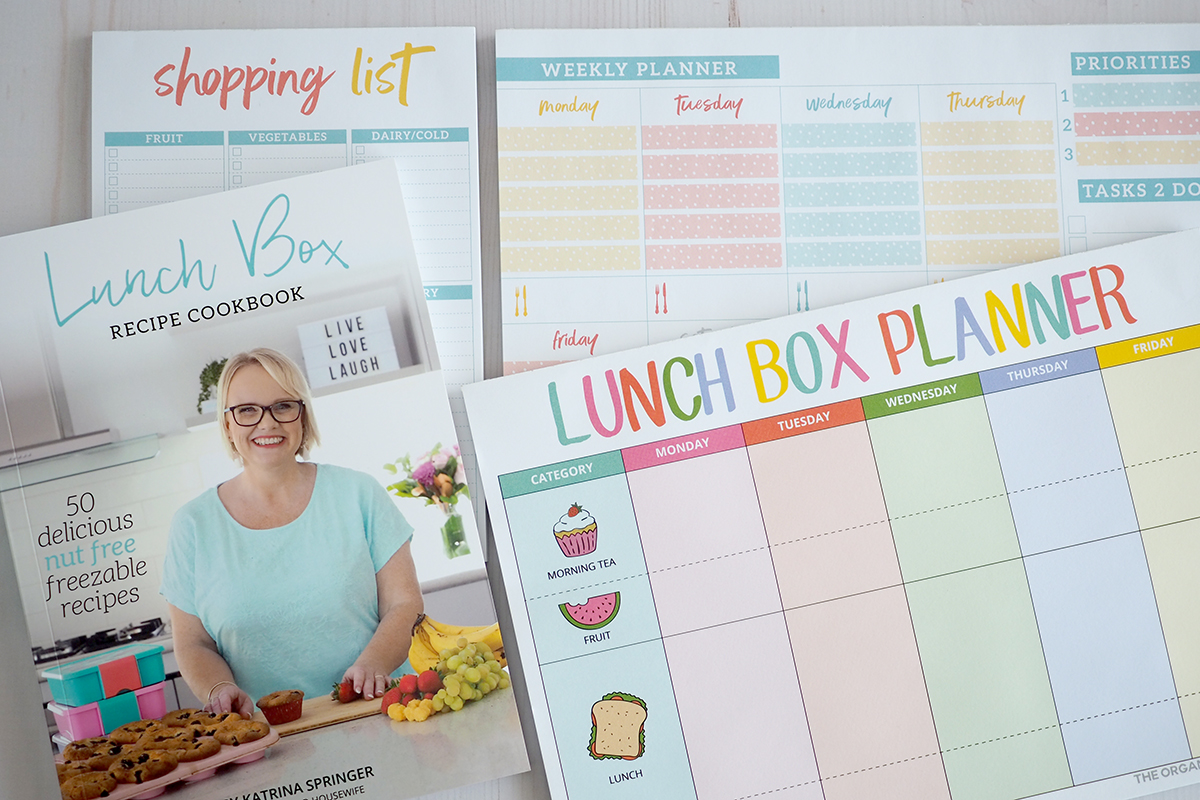 STRESS-LESS DINNER BUNDLE – the ultimate dinner pack that'll take the hassle, stress and guesswork out of dinner time – plus you get a whopping 20% off!
  SHOP: Stress-Less Dinner Bundle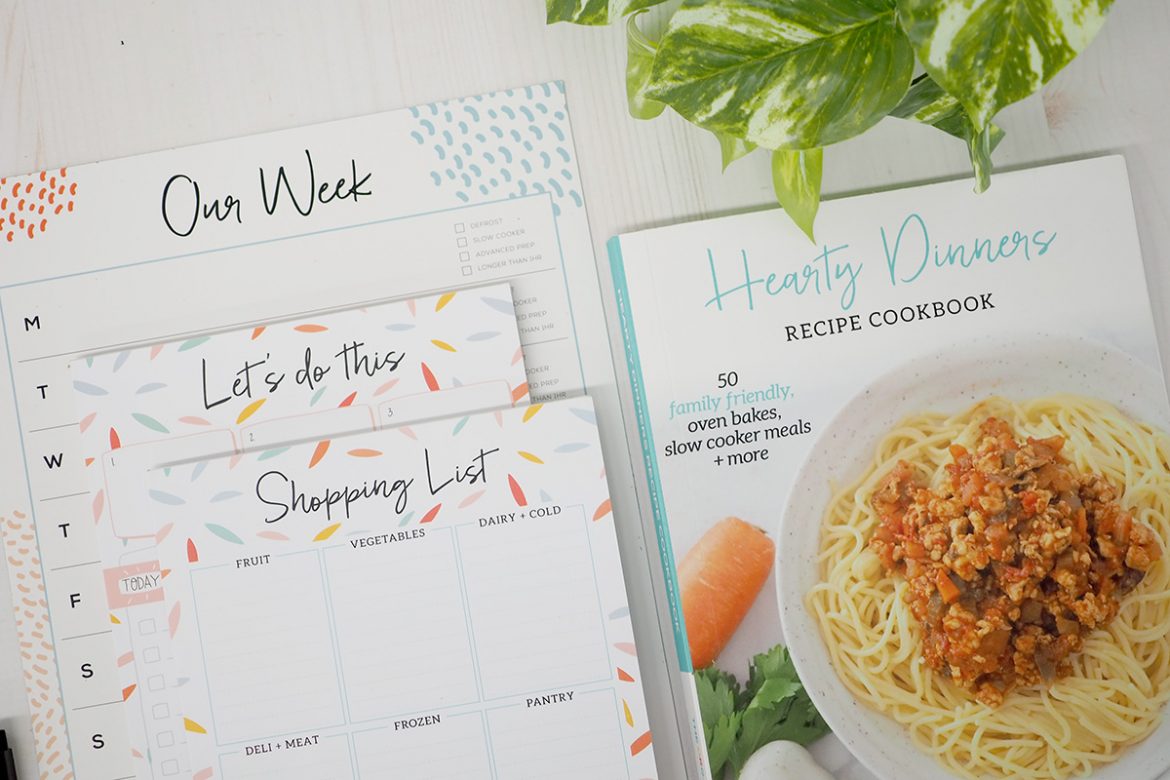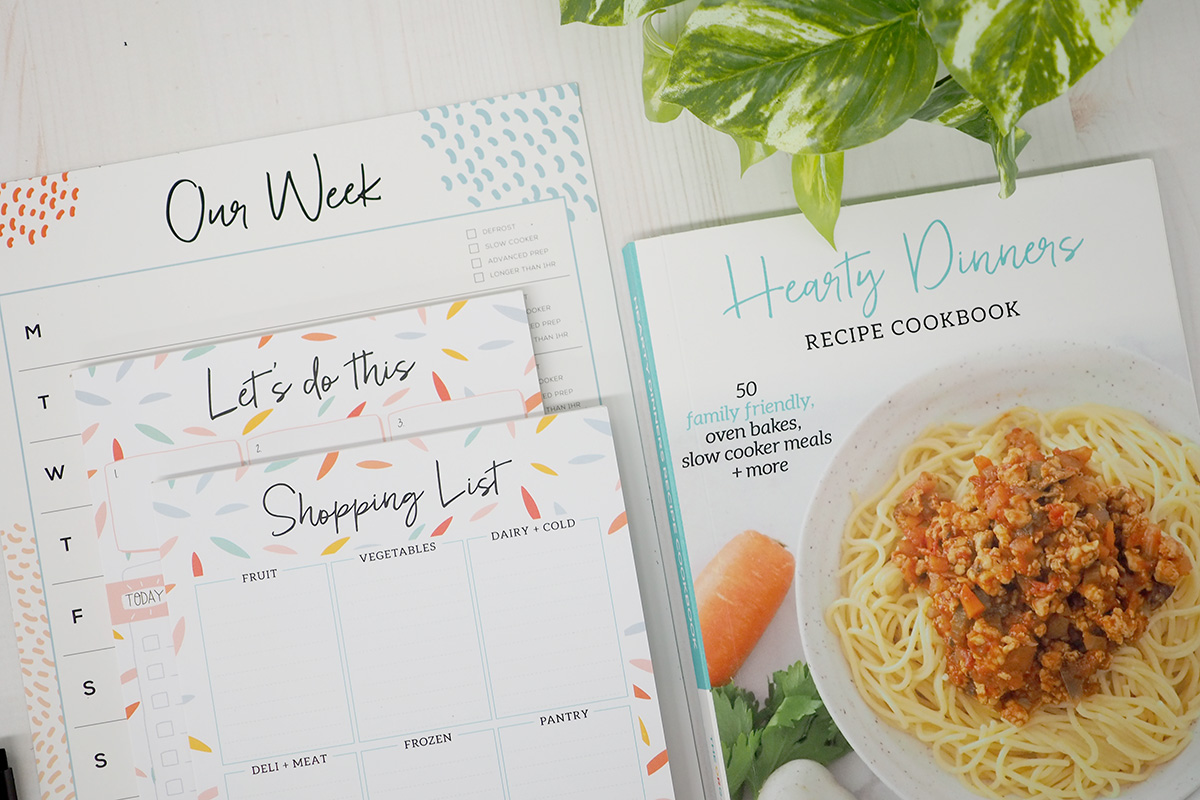 Which of these home hacks will help you prepare for back to school?