Tips on how to get organised when sending your kids to childcare. Getting out the door on time in the mornings with small children can be very tricky. With some systems set in place and a little bit of preparation you can have easier and less stressful mornings.
Are you a parent of a baby or toddler off to childcare this year? Whether this is your child's very first year at kindy, or a new year starting back, this can be a busy time of life for families. Getting little ones and the things they need organised and ready to go whilst also getting yourself ready for your day can be stressful. Read on for some tips on how to make your mornings run more smoothly and happily to help you and your kiddos get out the door on time.

1. Use a checklist to make sure you remember everything
It's easy to forget items during a busy morning, especially if you have little one that isn't sleeping through the night yet. Interrupted sleep can make anyone forgetful and fuzzy headed. Having a checklist to run through eliminates the possibility of forgetting anything.
A checklist is also very helpful for days when someone else, like your partner or a grandparent, is doing the morning prep and childcare drop off.
Your childcare centre might provide you with a list of requirements to pack and bring. I also have put together a printable checklist to help you pack the essentials for your little one's child care bag which is FREE for you to download.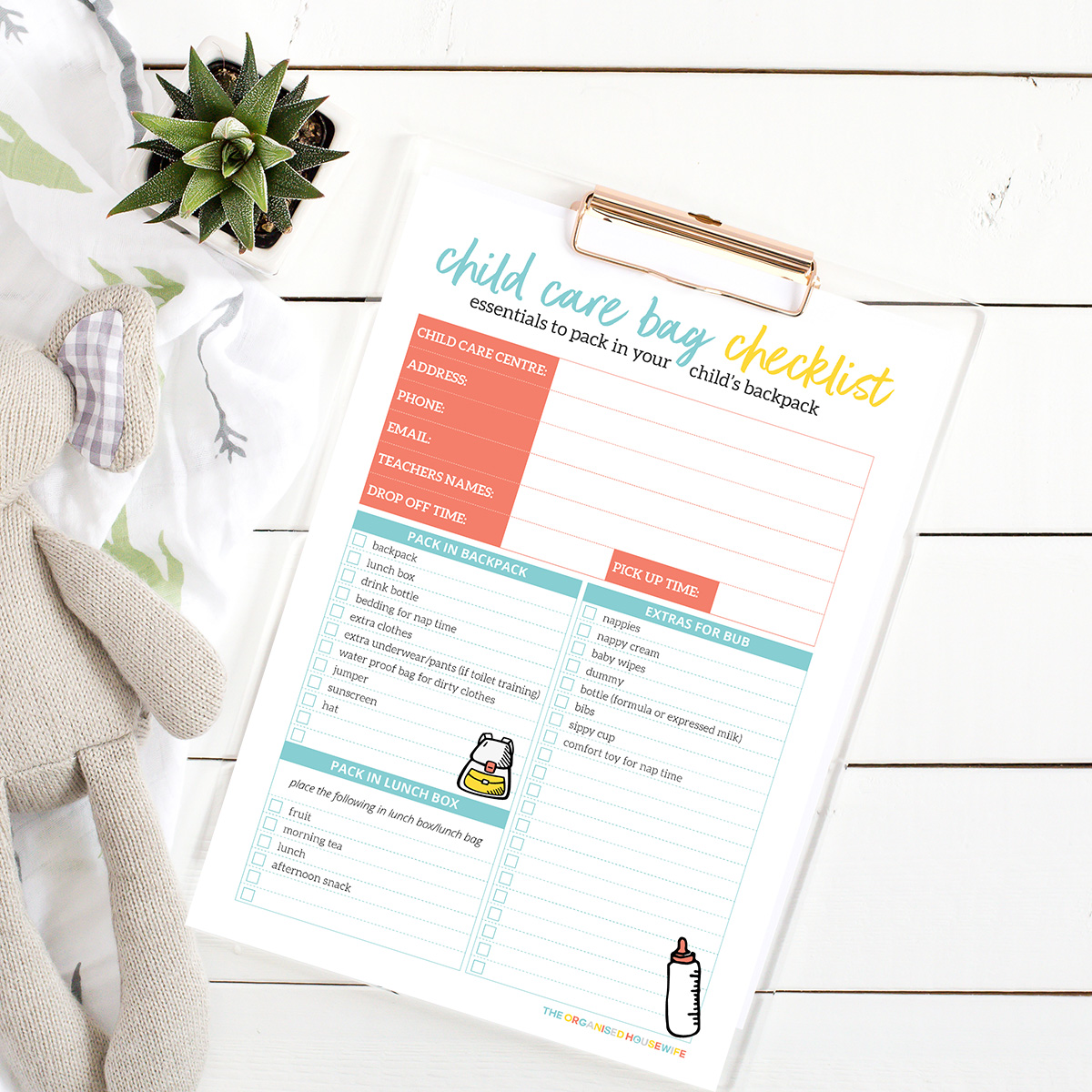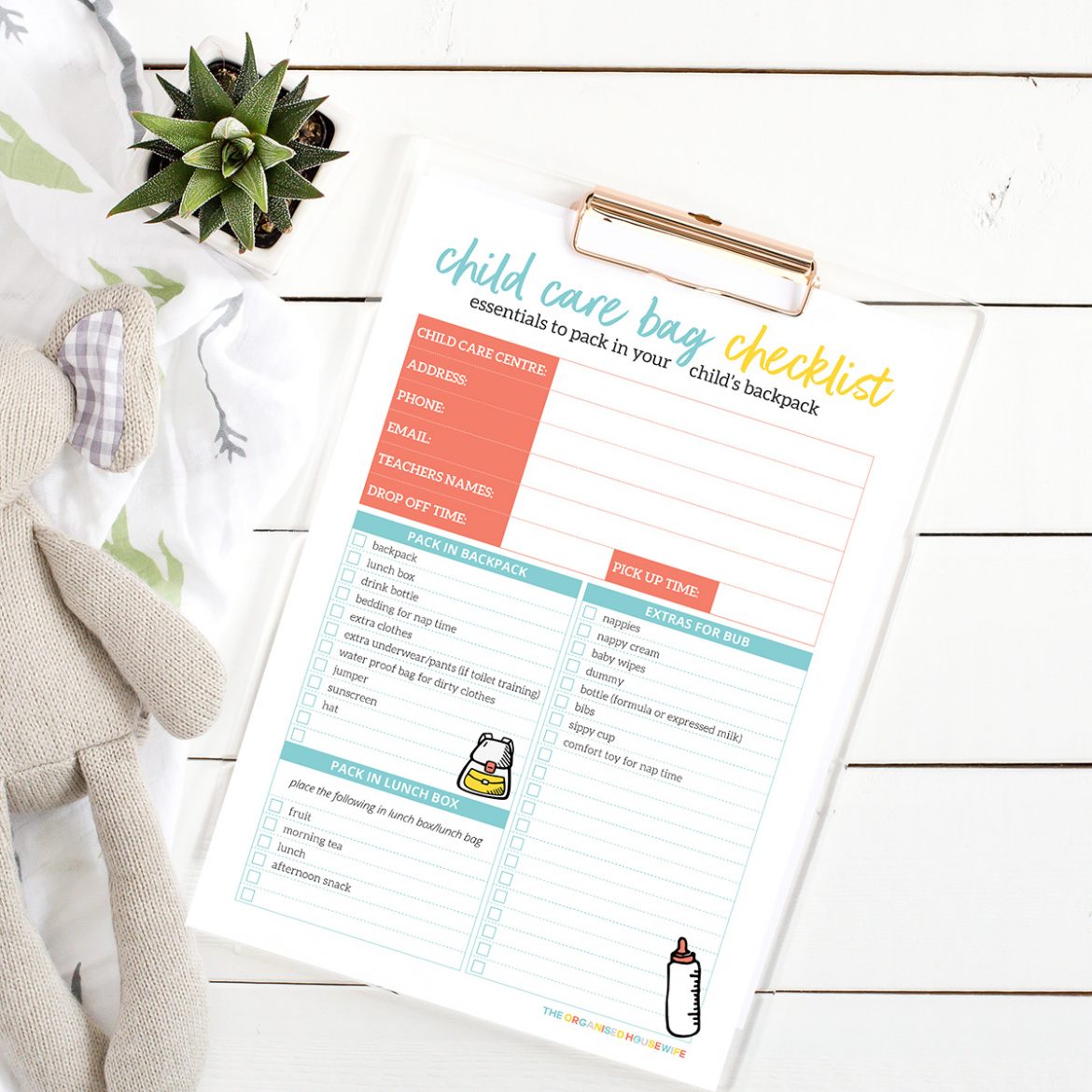 2. Create a childcare station
Keep all the items needed for kindy together in one spot so things are easy to find and pack. A tub with items like spare sheets, a hat, sunblock and a comfort toy etc could work perfectly. Or if you have a number of children perhaps a dedicated kindy and school bag storage area might work. Find some ideas on that here.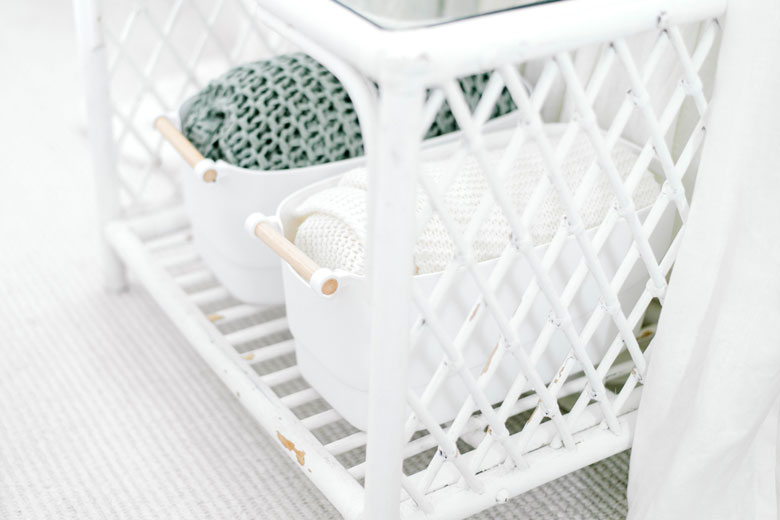 3. Pack lunches the night before
Some childcare centres provide food, others require you to send a packed lunch. Getting the lunches organised the night before means one less thing to do in the morning. I have always found it helpful to plan what I am packing for lunch for a week, that way I can make sure that I have enough snacks, fruit and other things needed in the fridge and cupboards.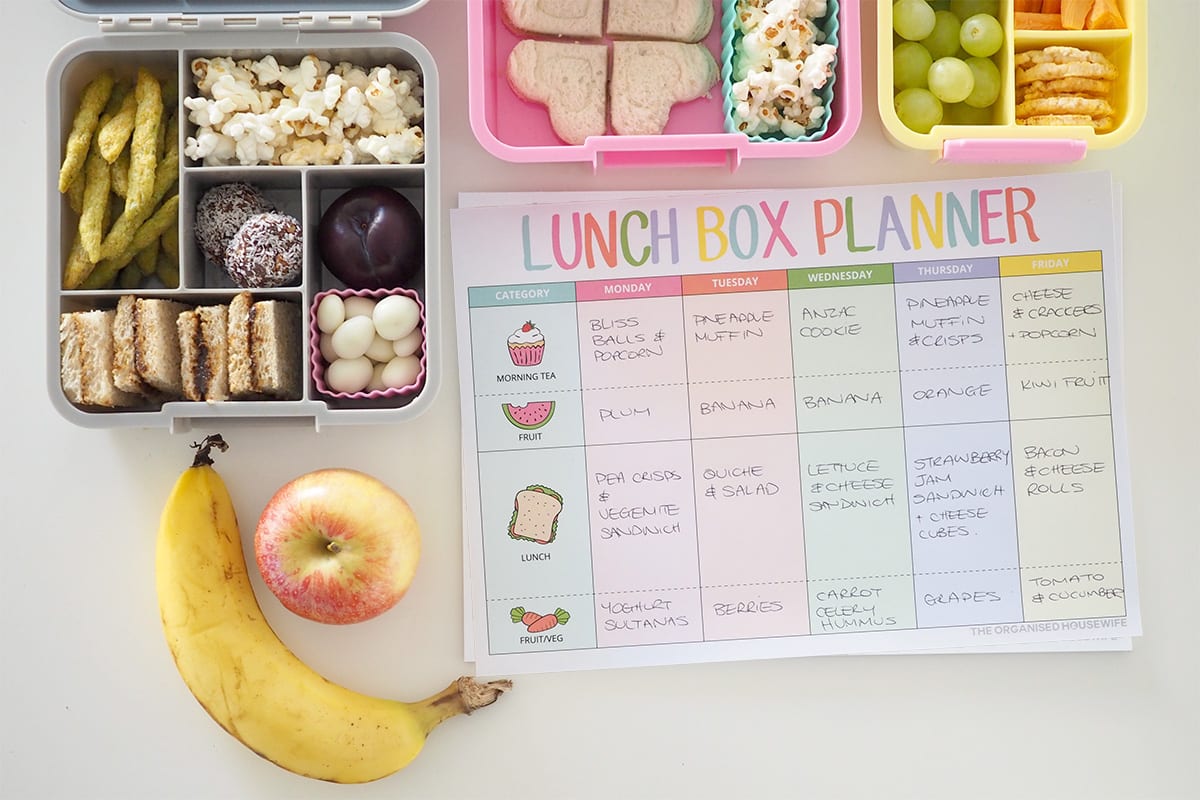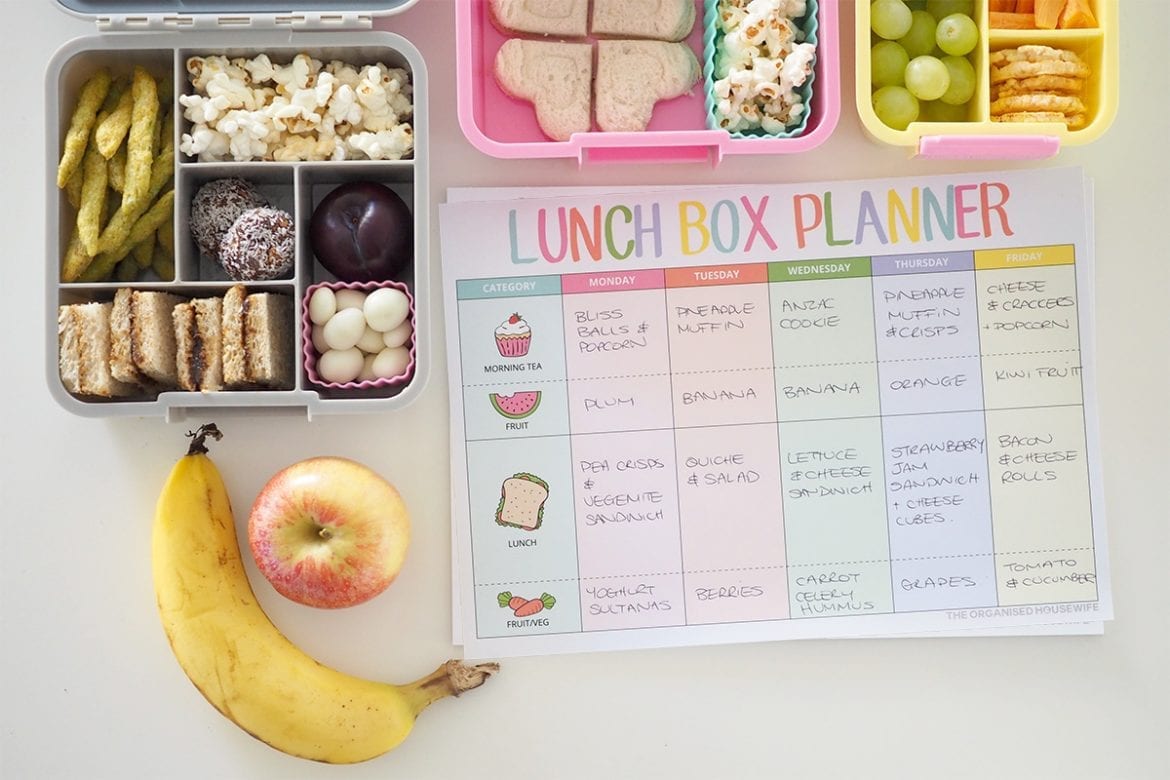 It's important to use a lunch box and containers that your child can open easily. See my recent guide to choosing the best lunchbox for your child here. If your little one is a fussy eater and often brings home food, one suggestion to get them to try the food is to make it fun. Cut the sandwiches into fun shapes or have little nibbly food items on sticks.

To help you out with your Back to Kindy & School Essentials, we have made Organised HQ a one stop shop to help you get organised and prepared the new year. We have lunchboxes, drink bottles, lunch bags, checklists, school lunch ebooks, routine charts for the kids, all to help you get ahead with your organising and so much more.
4. Lay out clothes and shoes needed
Organise the clothing for the next day the night before. If your little one is old enough to dress themselves independently, then everything is there ready for them to put on. If your child likes to have a say in what in they wear, then let them have a say by giving them two acceptable options to pick from.  Laying out your own clothes as well is another morning time-saver!
5. Get yourself organised first
When my children were little I always found my mornings ran smoother if I got up a little bit earlier and got myself ready first. There is nothing worse than coming out after showering and dressing to find that chaos has occurred whilst you had a quick shower. This way even if the morning happens to throw a curveball your way at least you know you are presentable and ready for the day.
6. Use a routine chart
As your children grow older they can complete the majority of their morning tasks themselves. I started using routine charts when my twins started kindy as I found I was continually reminding them to do things and repeating myself. A routine chart they can follow encourages responsibility and independence, and eliminates the need for you to nag them!
7. Limit screen time
Staying off devices and keeping the tv switched off helps to keep everyone on task and limits the distractions. It's easy for time to elapse if you check emails on your phone or read the news whilst having a coffee, and little kids will easily end up sitting in front of cartoons on the TV rather getting dressed. If you don't want to ban screens altogether in the mornings, you could use them as a reward for when your kids are all ready to go before it's time to leave.
8. Keep it positive, fun and stay calm
Some mornings will just be chaotic and have things go wrong, that's just life. You might wake up in a bad mood or your little one might, a dishwasher pipe might burst or something else will happen. Try not to let the chaos and stress overwhelm you. Reacting calmly to a negative situation will leave you feeling much better afterwards than if you get grumpy or start yelling. Take a moment to have a few calming breaths, tell yourself that you've got this and deal with whatever has to be dealt with.
If your child is reluctant to do their morning tasks and dragging their heels, try making it fun or a game. They don't want to brush their teeth? Tell them it's a race and you don't think they could possibly beat you and have their teeth brushed before you've finished what you are doing.