This post is sponsored by Westpac, who is proud to offer Mathspace Essentials free for all Australians
A few weeks ago, I shared how my kids' maths homework is way beyond me. My youngest was showing me an algebra equation last week and it had negative numbers, numbers in brackets and letters squared. Even though I did algebra at school, I remember zilch now. Despite not understanding any of the algebra, Miss 12 wasn't asking for help. She was showing me how she understood it and she was so proud of herself, and so she should be! The look on her face was such a delight, I loved it. Unlike their brother, who is a whizz at Maths, both my girls have struggled with Maths and English since their early primary years.
I consider myself to be an active parent, especially in regards to my kids' education. While my kids were young, I sat with each of them to read their home readers and help with their homework. This allowed me to see where they were struggling to comprehend certain aspects of what they were learning. Despite the help at home and what the teachers could provide in class, both of my girls continued to find it difficult to understand. It reflected in their report card and especially in their confidence. Over the years we have tried various tutors. However, we stopped this when my kids changed schools a few years ago, as they were given additional support during school hours.
I was sooo thrilled to learn about Mathspace a few months ago and wrote a post about it earlier this month – Helping your Child with Maths. Mathspace is a digital program for students in Grade 3-12 that makes it possible for you to help your kids with their maths homework without having to learn and know the elements yourself. In fact, they can use the program independently without mum or dad over their shoulder. Mathspace is renowned worldwide and has won numerous awards in Australia, the UK and the US!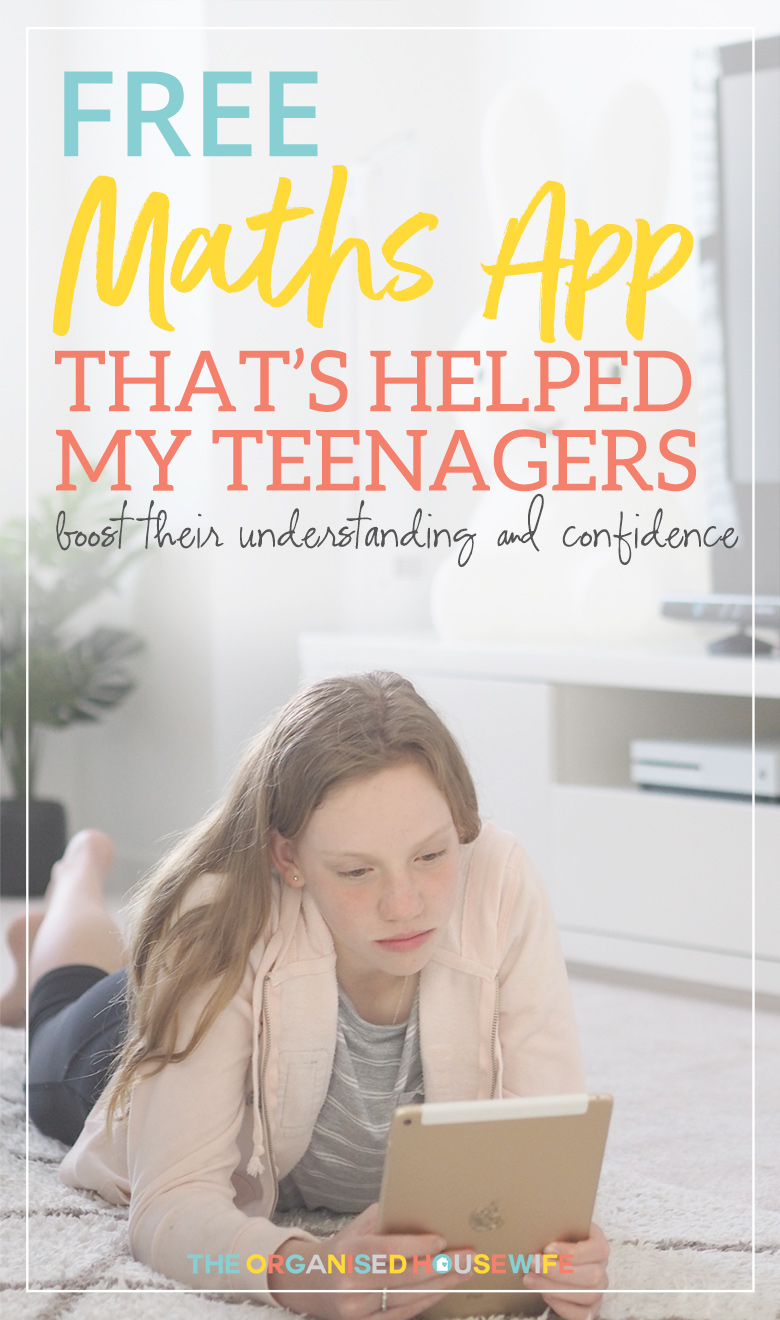 I asked my girls who are 12 and 14 to give me a little review of the program  and some of the features they find helpful.
What Miss 12 thinks…
  I like that if I am stuck and unsure how to complete a question I can press the help button, which then gives hints or videos to help me figure out the solution.
  I find reading how to do things a little confusing. I like that they have videos that I can watch instead. I find this easier.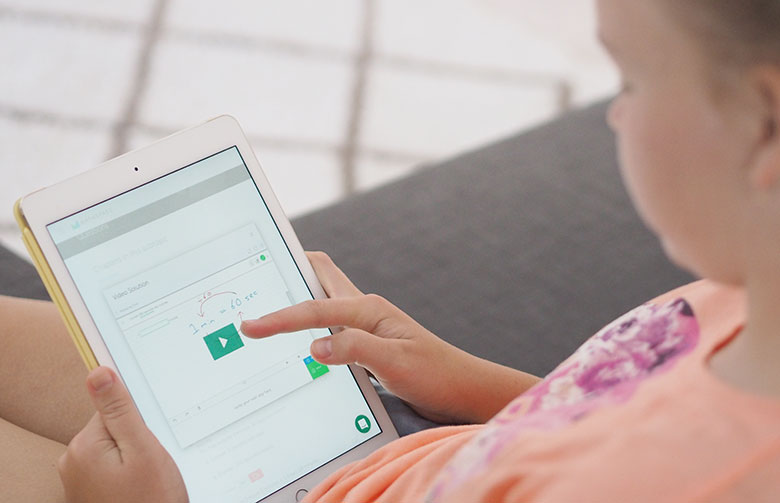 Mathspace has helped me find confidence in class and with my homework. If I find I don't understand something, I come home and review the lesson on Mathspace. Mathspace has over 30,000+ curriculum-aligned interactive questions with step-by-step hints, instructional videos, interactive questions which make it easy for your child to find what they are learning at school.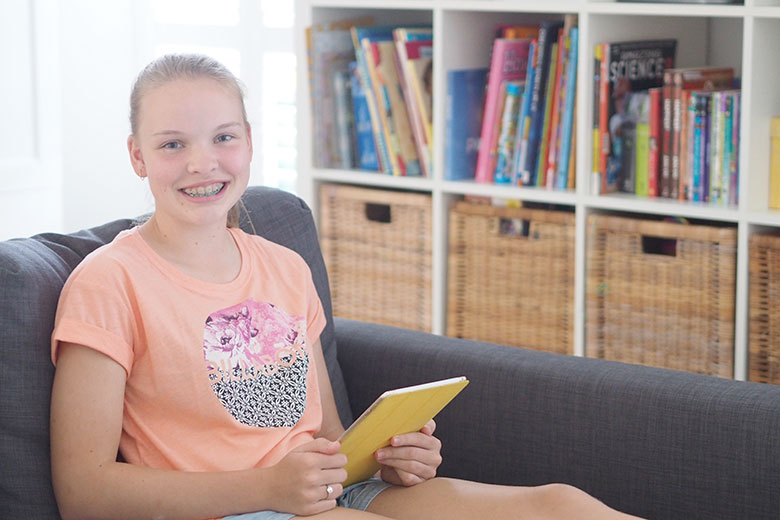 What Miss 14 thinks…
 When the answer to a question is nearly right, it gives you a yellow tick that indicates that you are on the right track. It allows you to continue trying to solve the question until you get a green tick, which shows you got the right answer and that you're ready to move the to the next question. Another bonus with the yellow tick process is that it gives you prompts to help you get the correct answer.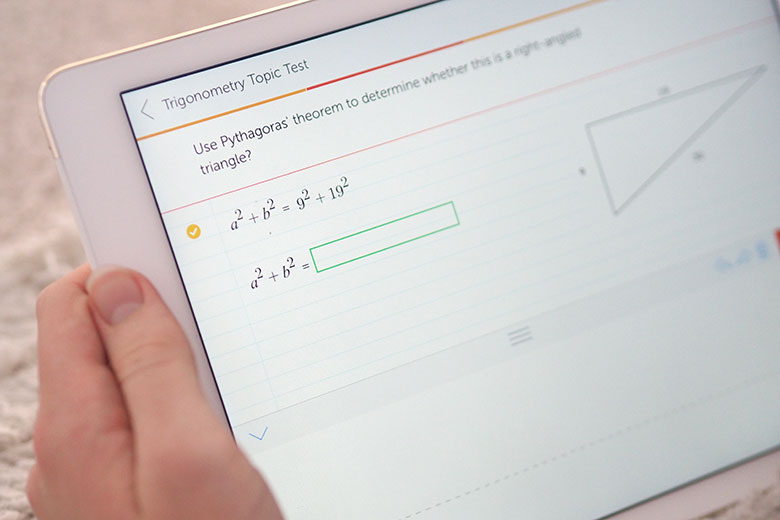 When doing most tests with online games or at school, you don't usually find out if you got the answer wrong until you finish the whole test. This can mean you've been 'working them out' wrong and continue to get the wrong answer for many questions. What I like about Mathspace is that it tells me straight away if I got it wrong, so then I can try as many times as I want to get it right (using the hints and tips mentioned before). This way I have a better chance of getting the next answer right when going through the process of initially getting the first one wrong.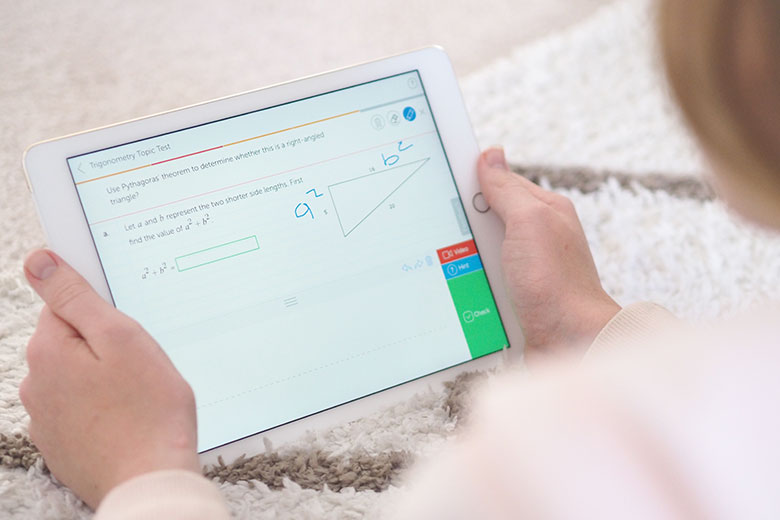 What I have liked about Mathspace compared to other math type programs we have used before is that it's not multiple choice and pick an answer. I have to actually write down the complete way I get that answer. When I was young this is what I needed help with. Now with tests at school I may not get the answer right but I get marks because my calculations were correct.
 I like that I can write in the app because it makes writing the equations easy!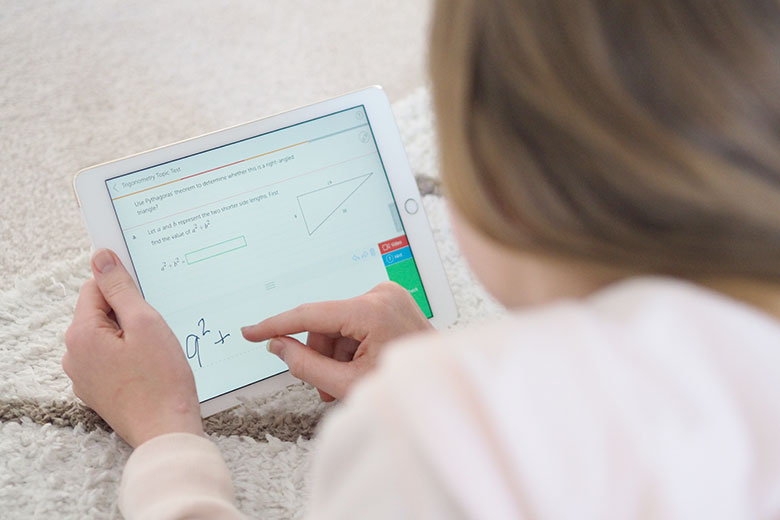 What Mum thinks…
As a parent, I LOVE this program and can see the confidence that it has given my girls in the classroom and to complete their homework tasks.
It's available on desktop/laptop computers, phones and tablets. This allows us to access it at home and while we are out and about.
Like the girls mentioned above, I like the video tutorials. They find it easier to learn this way.
The immediate feedback if they get part of the equation wrong is very valuable. Instead of a cross or wrong answer, I believe it's very valuable to help the kids thoroughly understand by helping them step-by-step to get the right answer then and there.
It's helped improve their 'working out'. I really loved hearing Miss 14 come home after doing a math test saying she got marks for the uber hard question in the test. She didn't get the right answer but she got marks for the working out.
I like the formative feedback with the yellow tick system, so that the kids never get stuck and give up on the program altogether. This helps them flow through the test.
And mostly, I like that it has lessons that align with the Australian Curriculum, which allows my kids to easily find what they are learning in class.
Bonus… I like seeing them using their devices for something other than social media and YouTube!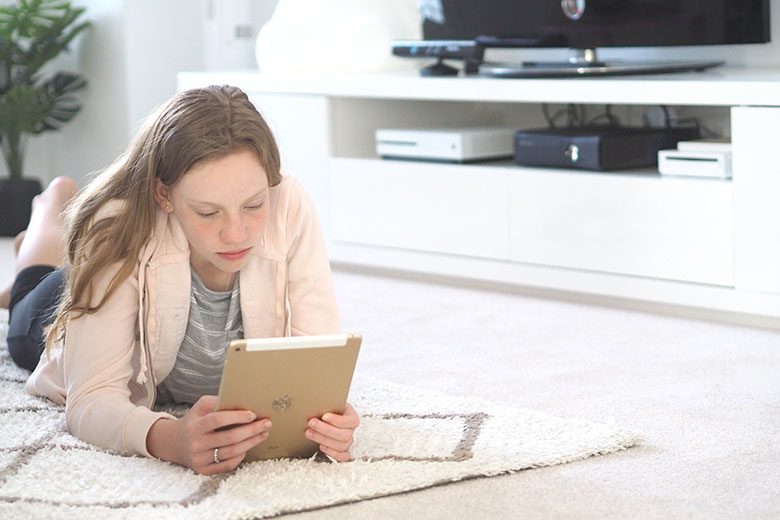 How to sign up to Mathspace?
Westpac kindly sponsors Mathspace Essentials so that all Australians are able to receive free and unlimited access. The digital workbook includes 30,000+ questions, lessons, videos and applets covering both primary and secondary courses. Students can learn by visualising mathematical concepts in an interactive way. It gives users the ability to write their working step-by-step and receive instant and guided feedback, hints and tips.
Mathspace Essentials is accessible online on any device. All you need to do to sign up is have internet access, provide an email address and choose a password. It's as simple as that!
Sign up here.
Create your FREE account
Select your state or territory (this is great as it focuses on what your child is learning)
Select the curriculum for your child to use
Start! It's that simple.
What is your top tip to help improve your kids' Math skills?
This post is run in accordance with my disclosure policy.