Prior to my kids starting prep I found some great tracing fonts to help them with their handwriting. This helped them to learn their name and make a start on the rest of the alphabet. This was a great beginning step, however once they started school they needed to learn the new Queensland Cursive style. I found a font the QCursive font, typed up the alphabet in word then printed for them to use as direction with their homework.
I have bundled together a selection of fonts which may help you to create something to help your child. Click on the links under each image to download a particular font. These step by step instruction may help to to on how to install fonts.
I spent quite awhile trying to find the fonts for all states of Australia, however I couldn't find any free versions for you…sorry.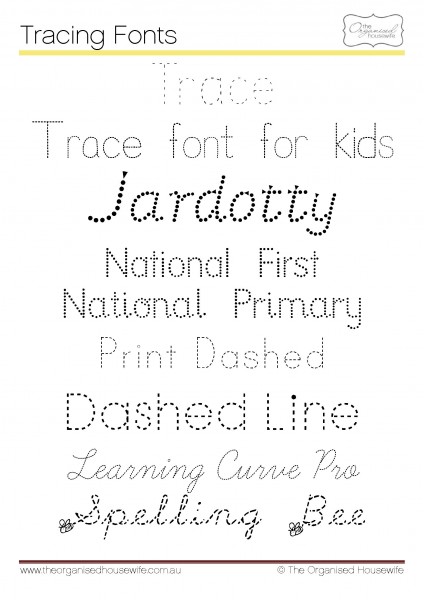 Fonts: Trace | Trace font for kids | Jardotty | National First Font Dotty | National Primary Dotted | Print Dashed | Dashed Line | Learning Curve Pro | LMS Spelling Bee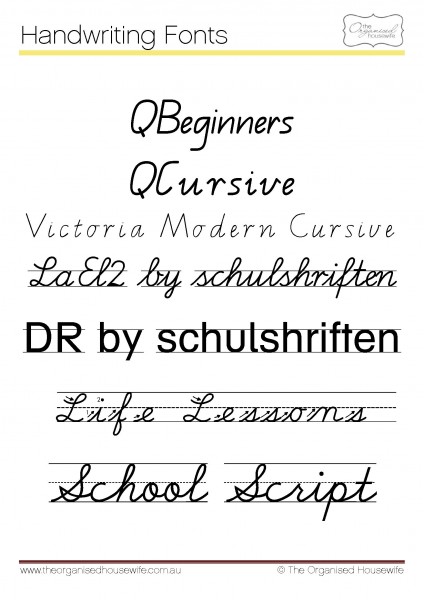 Fonts: QBeginners (Qld Font) | QCursive (Qld Font) | Victoria Modern Cursive http://www.education.vic.gov.au/studentlearning/teachingresources/english/handwriting.html | La El 2 by Schulshriften | DR by Schulshriften | Life Lessons | School script
More great resources
Handy worksheet showing how Queensland Cursive letters connect from learningplace.com.au
Great website and free resource for worksheets to suit your state Kidzcopy http://www.kidzcopy.dizzybee.com.au/
You can purchase the font to suit your state here: Aussie School Fonts Deluxe
Blank lined handwriting worksheets can be found: http://www.first-school.ws/theme/printables/writing-paper/handwriting.htm
image credit unknownimage credit unknown explains about the different Australian handwriting styles image credit unknown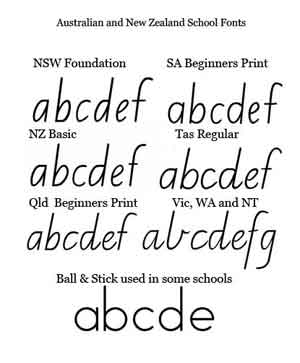 7 THINGS I DO EACH DAY TO KEEP THE HOME CLEAN AND ORGANISED
Subscribe to my weekly newsletter to receive blog updates in our inbox + this FREE eBook sharing some of my top tips that you can adapt in your own home.