This post is sponsored by Howards Storage World
Kids, papers, homework, pencils, books this is what we have to look forward to when the kids go back to school.  Both my girls have desks in their bedroom, but all my kids prefer to sit at the kitchen bench and do their homework together while I potter in the kitchen, or I sit at the dining table and help them.
I created a designated space "homework nook' in our home a few years ago which stores everything related to the kid's school, homework and drawing.  It's a storage unit that sits in our dining area and keeps all the school paperwork, and homework books tidy.  I have 3 magazine files on top for each of the kids to store their books and papers. Usually the school emails me permission slips which I then print and keep in their file until it's closer to the time due.  The first drawer is for all our colouring pencils, textas, rulers, writing pencils, 2nd drawer is colour books, scrapbooks etc and the 3rd drawer keeps all the sunscreen, zinc etc.  See more pictures of my homework nook here.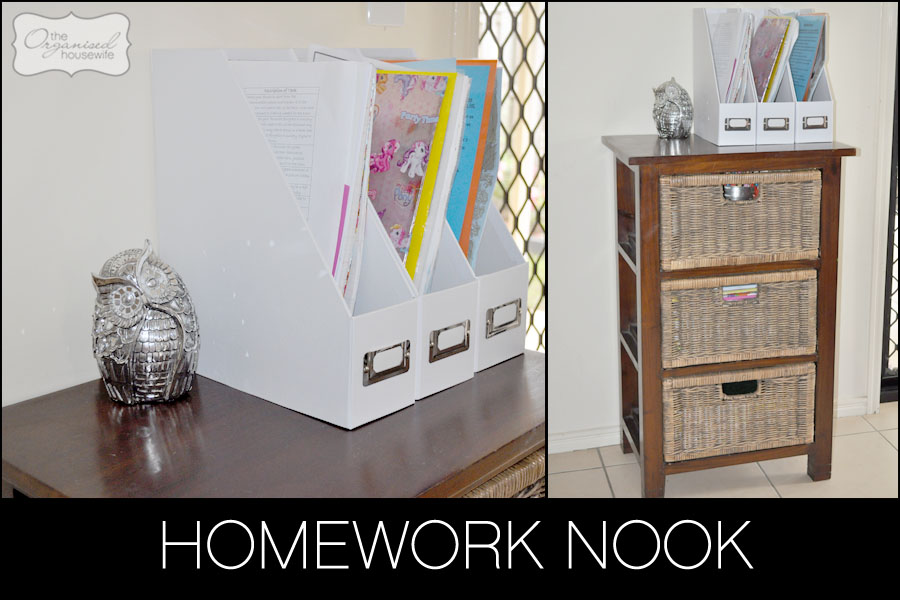 The purpose of a Homework Nook:
To tidily keep all school paperwork
For the kids to easily store items for their homework
Keep all things school related together
Store stationary
As my homework nook is one of the most useful stations I have in our home I was thrilled that Howards Storage World gave me the opportunity to recreate this space in a readers home. This can easily be created in your home.
Howards Storage World is a retail franchise operation that specialises in space saving and organisational products for the home and office. In a world where living space is at a premium, becoming more organised is a growing need for people who lead busy lives.
How to create a Homework Nook
Firstly find an area close to where the kids will be doing their homework, colouring etc and measure this space.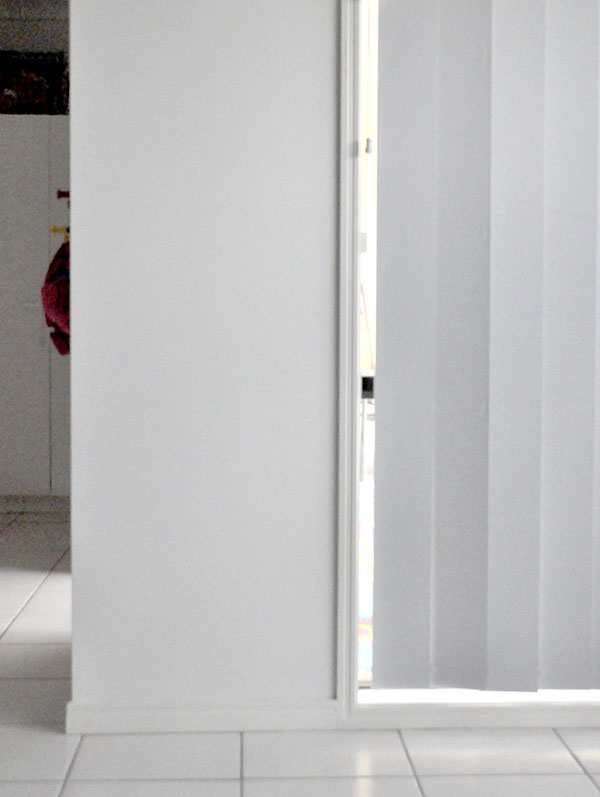 Find a storage unit that best suits this area.  I chose the white 7 runner Elfa System with mesh baskets and a wooden top (need link to this product I couldn't find it, with the baskets coming out the widest side).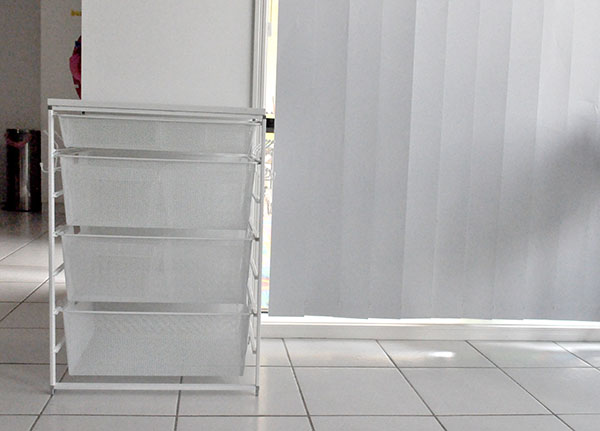 Then I filled it up with all their stationery and supplies!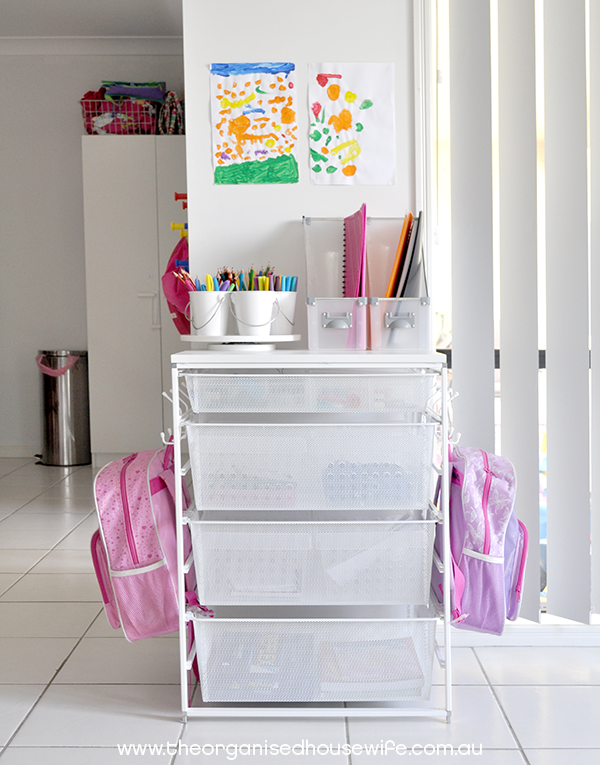 On top of the unit I used a craft turn table to hold all the pens, pencils, crayons etc.  This caddy is great, the kids can easily carry it over to the dining table when they are in colouring mode.  The file holders keep their homework book and reading folders tidy.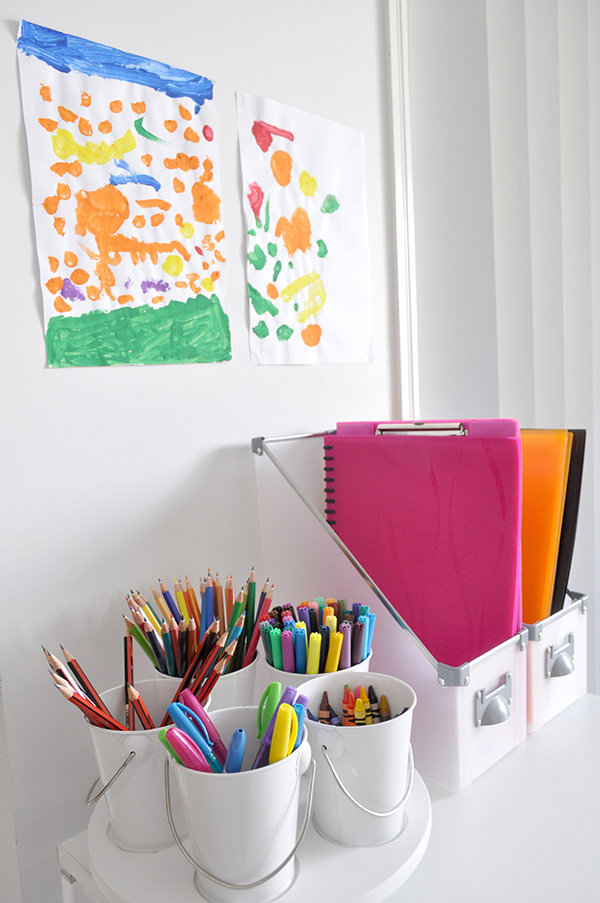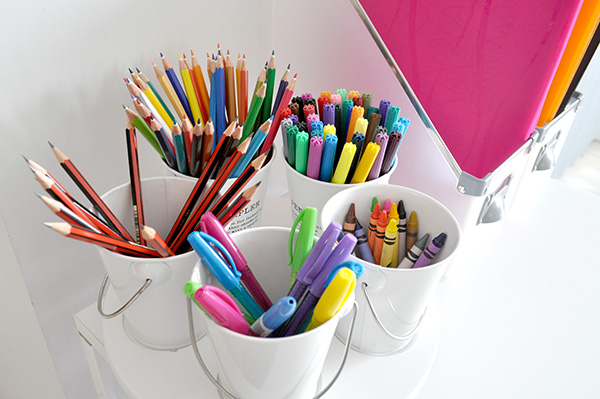 Top drawer stores all other stationary.  I used the Cadi Stackable plastic baskets to create compartments to ensure this space will stay organised.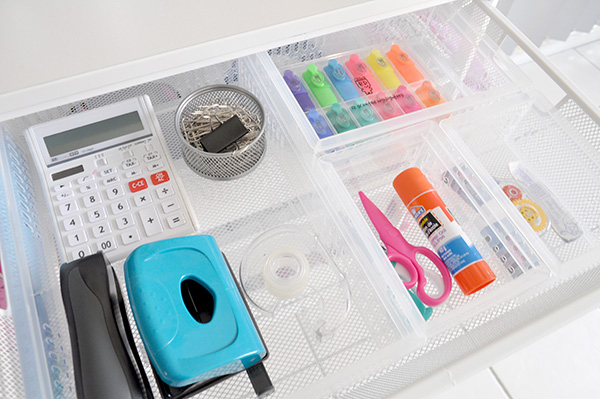 2nd drawer holds their tablets and earphones.  2 Clara Organiser baskets fit perfectly within these drawers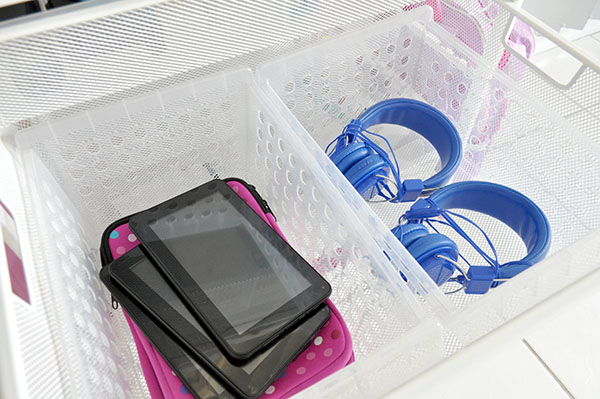 3rd drawer is for notepads and learning posters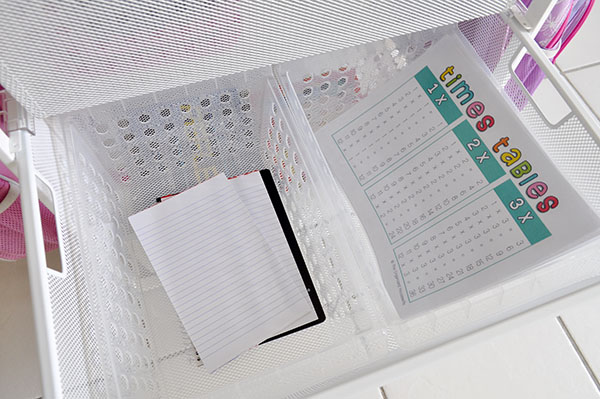 Bottom drawer keeps all their reading books, educational books and spare paper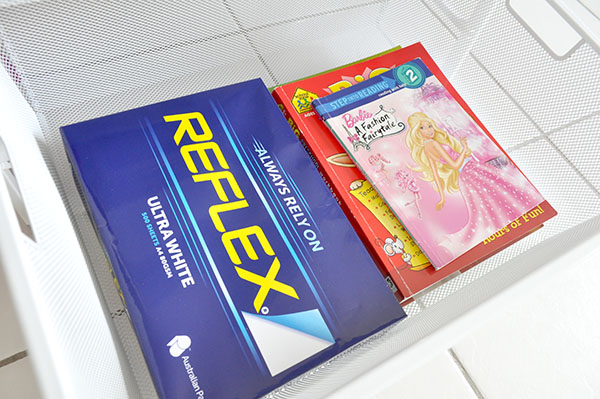 I put hooks on the side of the frame to hold hats and school bags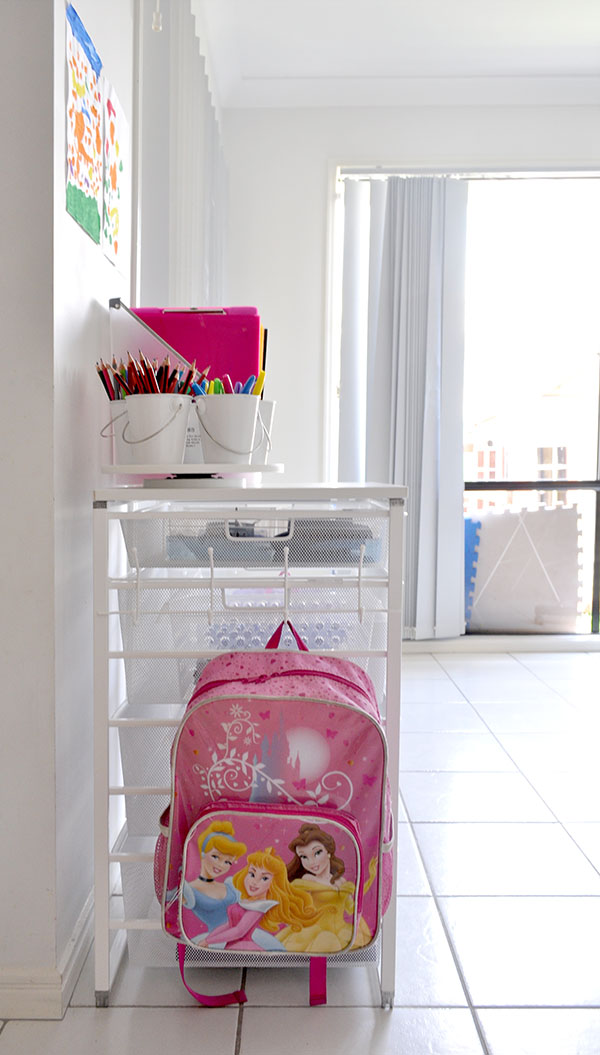 These two beautiful girls are very happy with their homework nook.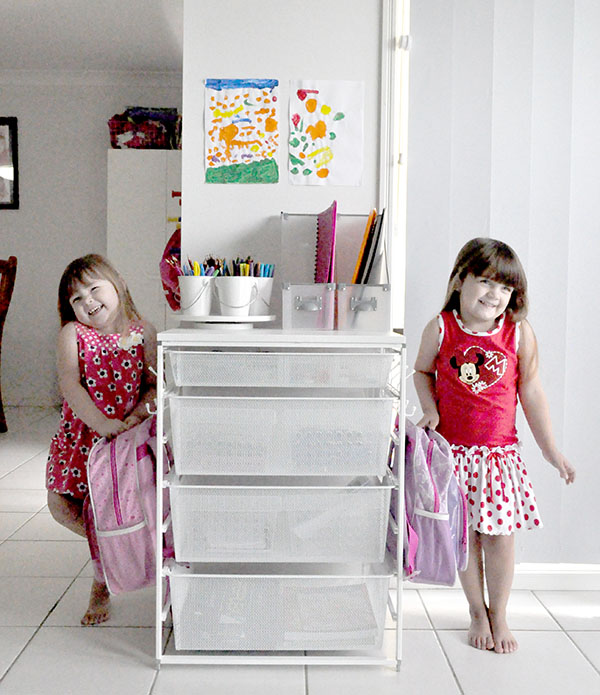 Do you have a homework nook in your home, what do you keep in it?

Below are all the storage/organising items I used to create this space, all available from Howards Storage World
1 x White 1 Runner Mesh Basket
3 x White 2 Runner Mesh Basket
4 x Clara Organiser Basket Large
Disclaimer:  This post is sponsored by Howards Storage World, coordinated by Nuffnang and run in accordance with my disclosure policy.