Planning tips to take the stress and chaos out of school morning lunches + a back-to-school bundle to make organised mornings even more achievable!
With the new school term nearly upon us, now is the time to plan for stress-free school mornings. The good news is that only a teensy amount of planning is needed now, to ensure calm, smooth-sailing school mornings for the rest of the year.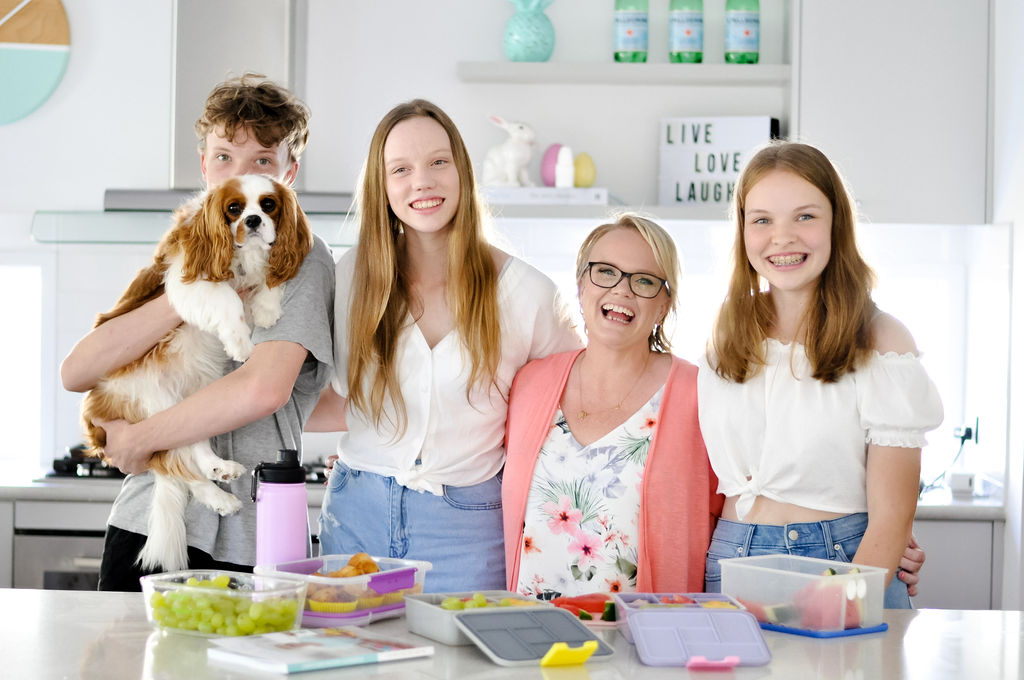 I have created a number of products specifically for Back To School Organisation to help you with this planning, and it comes conveniently delivered direct to your door! I pride myself on showing my community how to inject a little calm into the chaos of everyday life, and as most parents would testify, school mornings are the epitome of chaos!  This is exactly why I created products like my Lunch Box Planner and Lunch Box Recipe Book.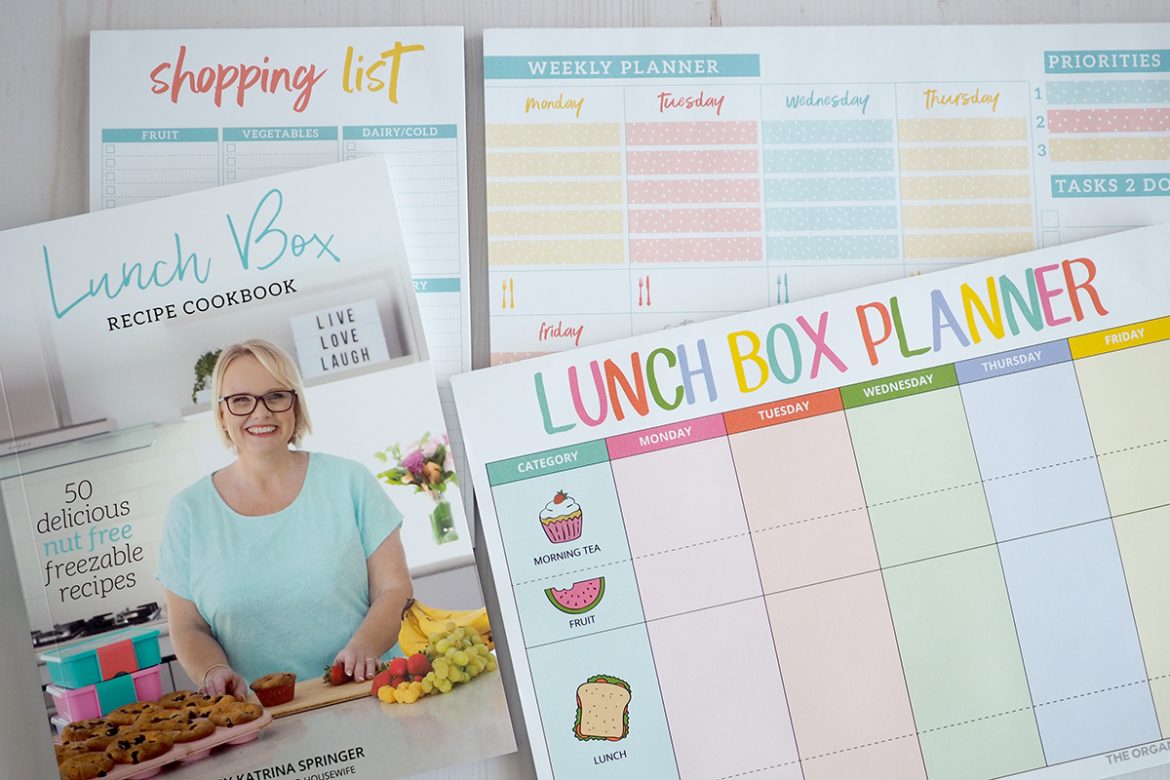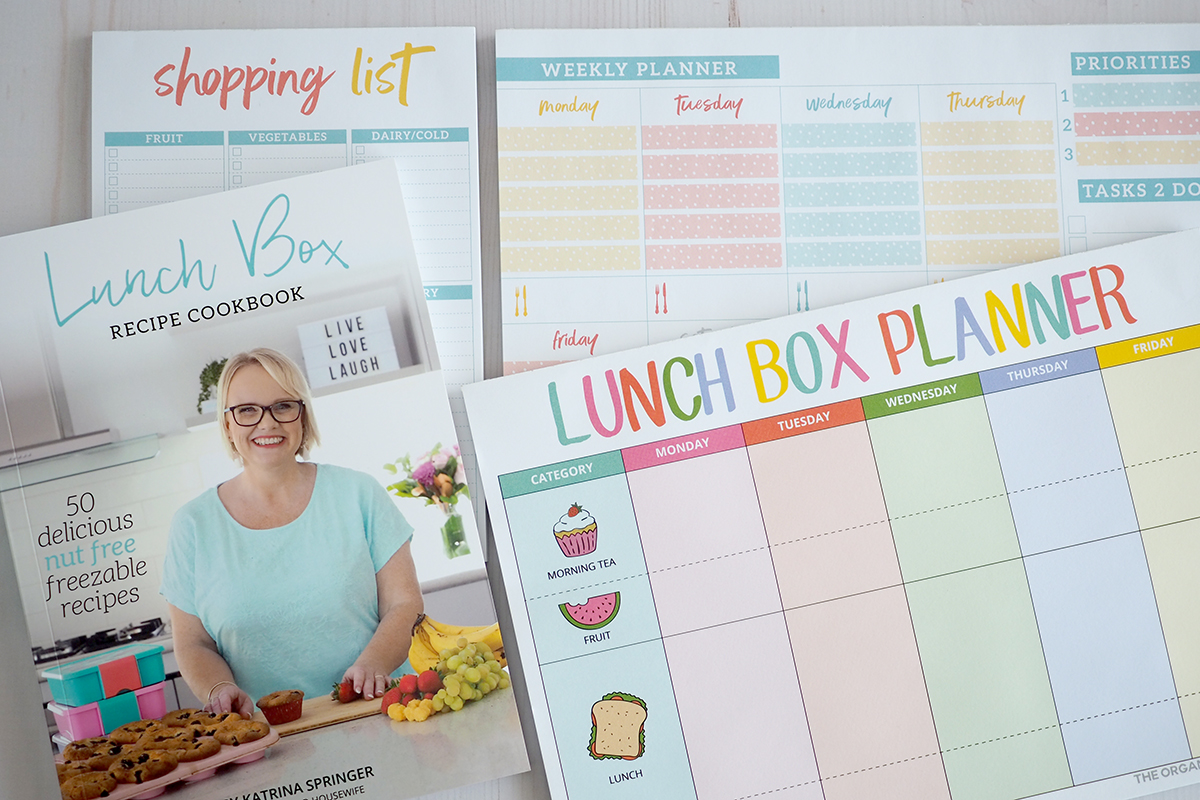 Each of these products in this bundle were born out of a decade of trial, error, and stress with my own children's school lunches, plus an overwhelming desire to find a solution to my hectic mornings! These products are my solution, and they can be yours too.
How Do These Products Help?
Using them to do some planning and preparing will mean no more school lunch prep on school mornings (how cool is that?!), less trips to the supermarket, more savings at the checkout, more variety in your child's school lunchboxes, and the ability to easily integrate the prep for this into your busy weekly schedule. These products can even help your child learn how to pack their own lunch boxes on school mornings!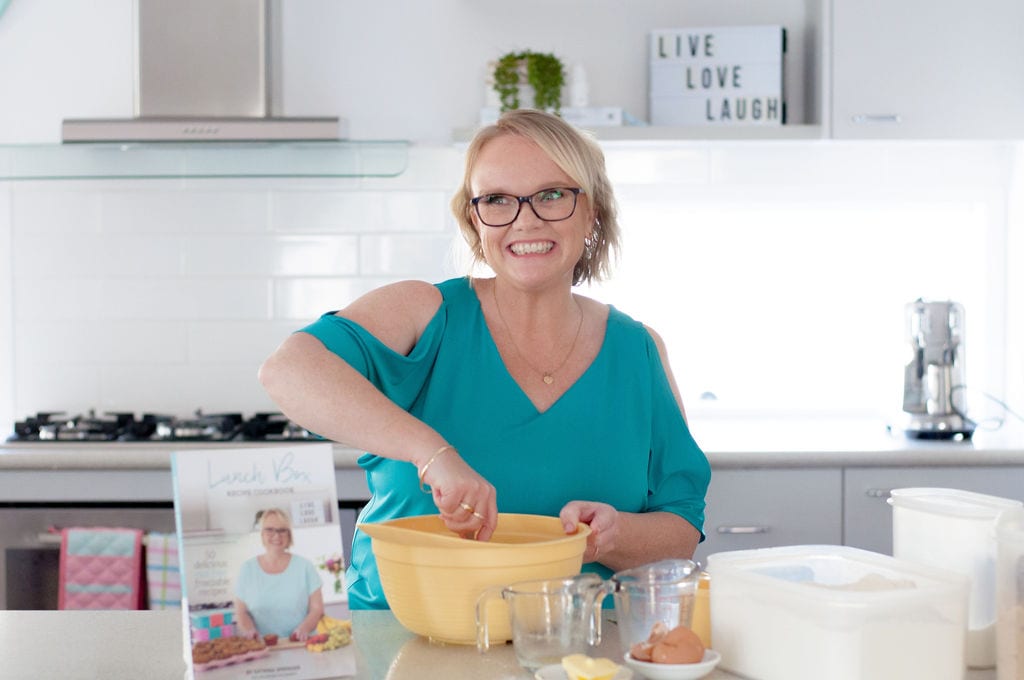 Let me show you just how simple it is.
STEP1: Pick a few recipes to make from your Lunch Box Recipes Cookbook (I like to make a variety of sweet and savoury snacks).
STEP 2: Add these lunch snacks onto your Lunch Box Planner Pad, and add in any additional fruit and veg snacks.
STEP 3: Write all ingredients for the cookbook recipes and additional lunch snacks on your Shopping List Notepad.
STEP 4: Use the Weekly Planner Pad to plan your week, with some time blocked out for baking.
STEP 5: Once the lunch box snacks are baked, labelled and frozen, your kids can learn to assemble their own lunch boxes on school mornings by referring to your Lunch Box Planner Pad (consider putting it on the fridge, or pinning to the inside of the pantry for easy reference).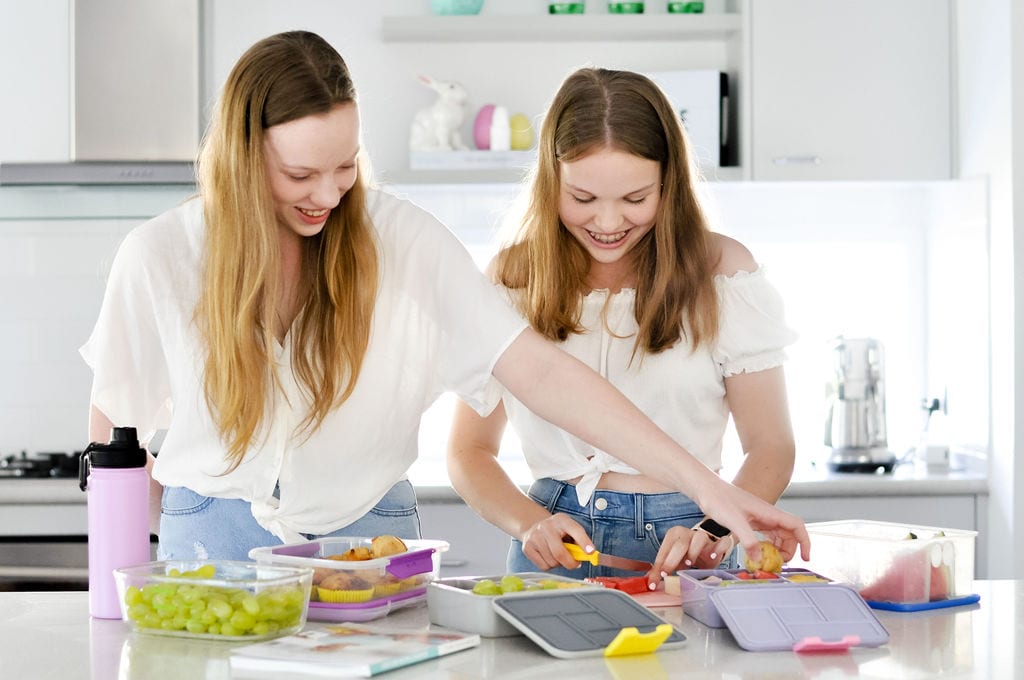 Here's a detailed breakdown of each of the four products, and how you can use them to make your school mornings streamlined and stress-free.
1. The Lunch Box Recipe Cookbook
The end of school term is the best time to purchase my Lunch Box Recipe Cookbook! The holidays afford you the opportunity to pre-plan your school lunches and start stockpiling your freezer reserves – and with over 50 freezer-friendly recipes, you'll be spoilt for choice.
This can be a very enjoyable process if you allow yourself the space and time to do it properly. I like to block out a whole day for my lunch box baking. I put on some music, get my oil diffuser going, and simply relax into it. If this schedule doesn't work for you though, try allocating an hour every few days to slowly build up your freezer-friendly lunch box snacks.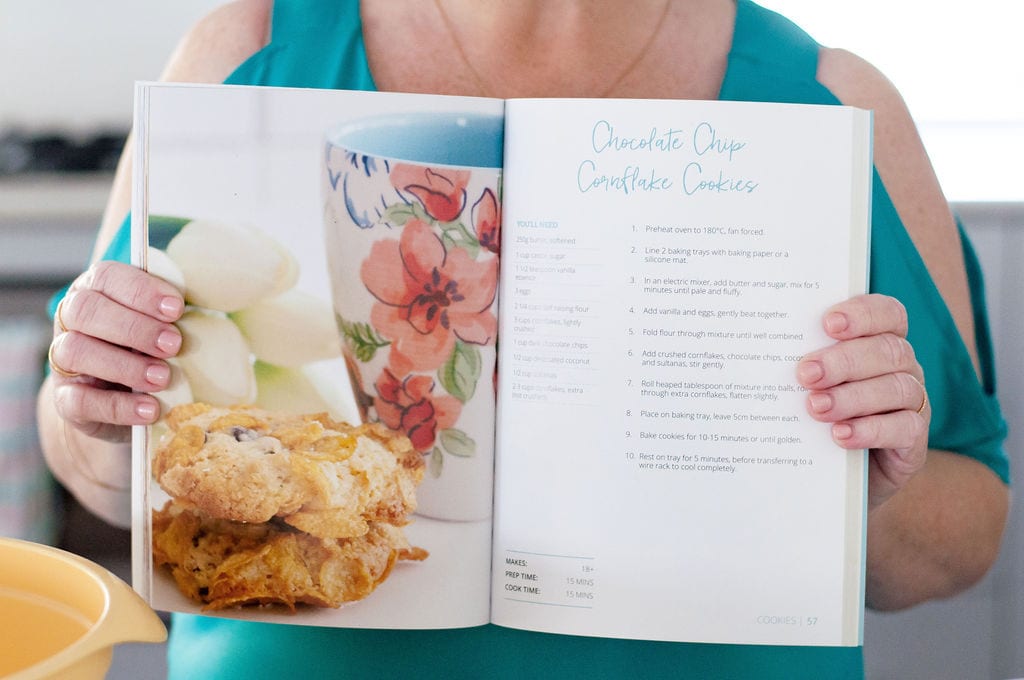 2. The Lunch Box Planner Pad
This pad will become your go-to guide for school lunches, and your weekly plans can also be reused and rotated – there is no need to reinvent the wheel each month!
With two colour schemes to choose from you can pick the design that best suits your home, and then put it on display so that the kids can easily pack their own school lunches at a glance. You could even laminate a page and write your lunch box plan on with a whiteboard marker.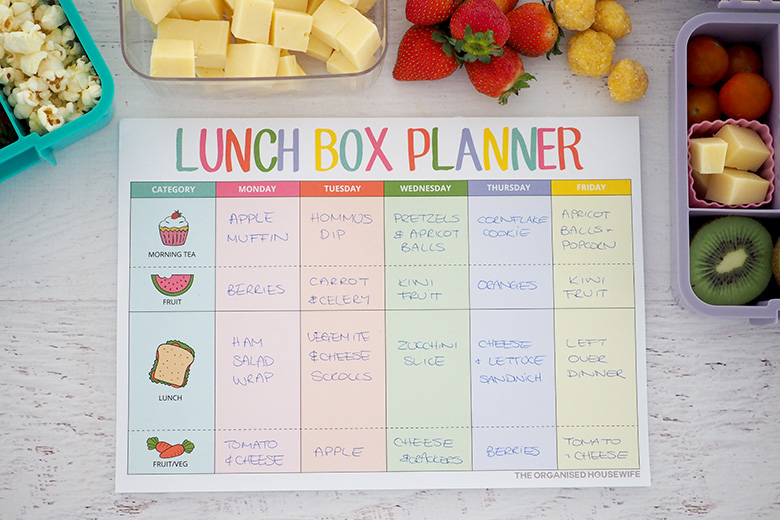 3. The Shopping List Notepad
This cleverly designed shopping list takes the stress, time and hassle out of doing the groceries. The easy to understand categories means no more running up and down the aisles looking for products. The categories also make it easier to add all the ingredients needed to complete your weekly school lunch box plan.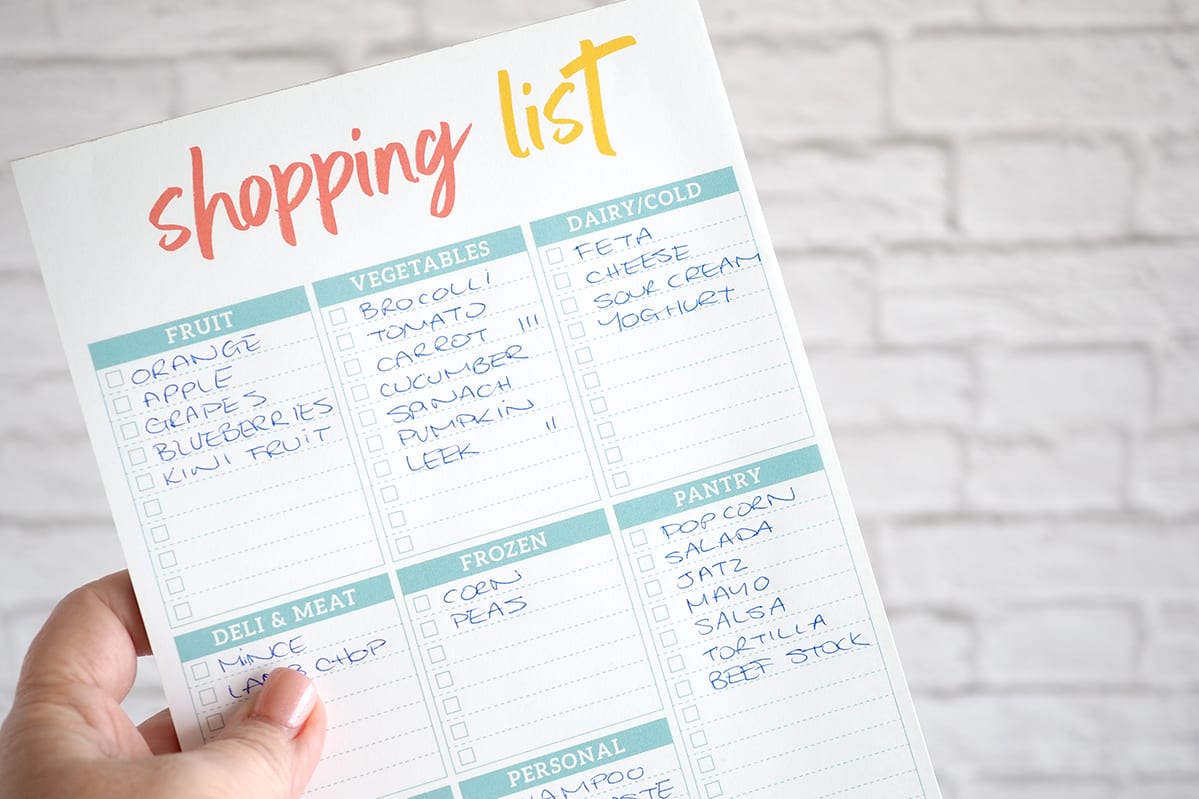 4. The Weekly Planner Pad
The last thing I want is for you to buy the Lunch Box Recipe Cookbook, only for it to gather dust in the cupboard! This Weekly Planner Pad will help you make your stress-free school mornings a reality, by helping you block out some calm baking time amidst your chaotic week. You can even use the convenient food tabs at the bottom of each day to jot down which recipes you plan to bake on which days.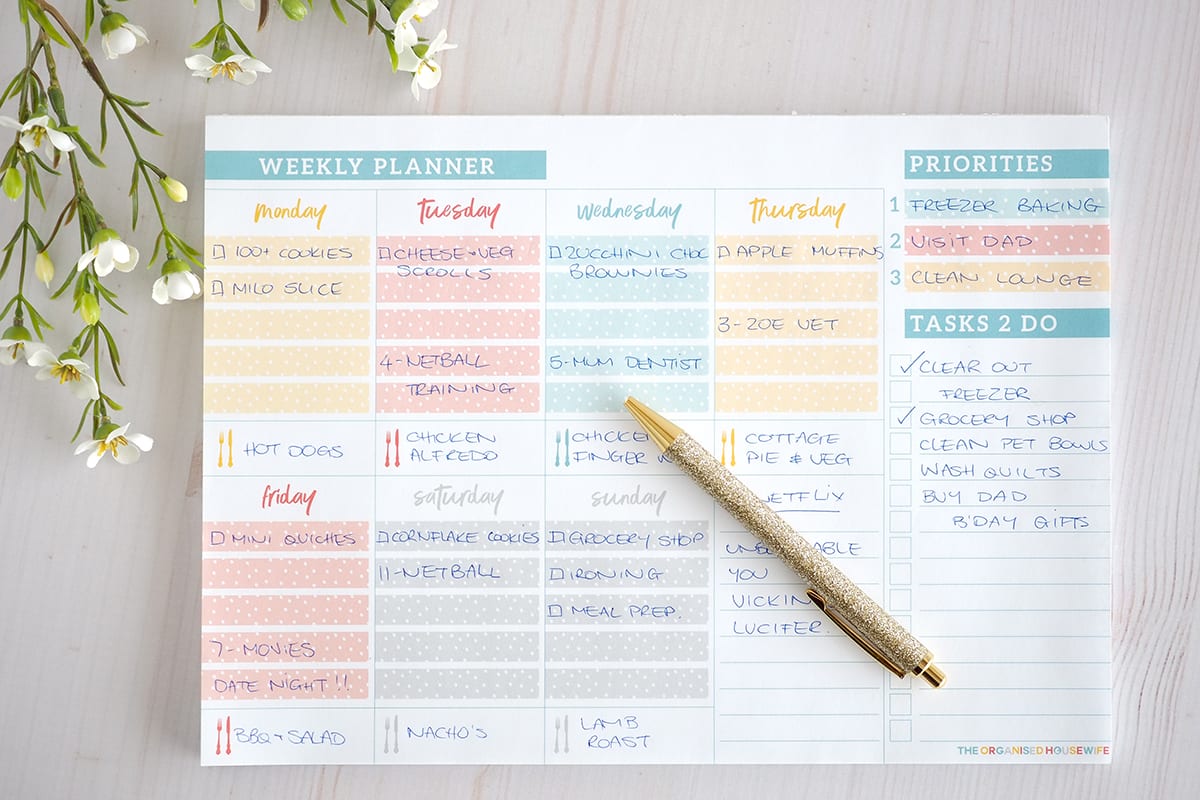 What's your biggest stress on school mornings?
---
Pin this image below to Pinterest!