Covering school books is one of those task that I despise. I moan and groan till the cows come home until I have completed it. However, I think my dilemma was the horrible metallic contact I was using, I had bubbles and creases all over. Metallic contact is very different to use compare to the clear contact, I find that alot easier to use.
This year I have started covering the kids school books a little differently. As I have 3 kids and over 40 books/scrapbooks to cover I didn't go to much fancy effort.
Here are some ideas you may like to try:
Covers
Coloured reusable covers purchased from office supply stores. Very easy to slip book into, like a dust cover. It is great value for money and hopefully I will be able to reuse next year.
Marbig clear covers, again great value for money and super easy to place on books. I used wrapping paper underneath which the kids picked out.
The popular brown paper and plastic combo
A bag from your favourite store
Scrapbook paper
Clear or coloured contact
Butchers paper the kids have drawn or painted on
or……Metallic contact, if you really have to…lol.
Items to use to decorate books
Lace
Ribbon
Flowers
Stickers
Photos
Old birthday/Christmas cards
Doodles
Images from a calendar
Magazine pictures
there are so many ideas.
For a video and step by step tutorial visit Kelly at Be A Fun Mum – How To Cover School Books.
This was such gorgeous wrapping paper for $1, cut in half and was able to cover 2 books. I then used the Marbig Book Covers to protect the paper/book.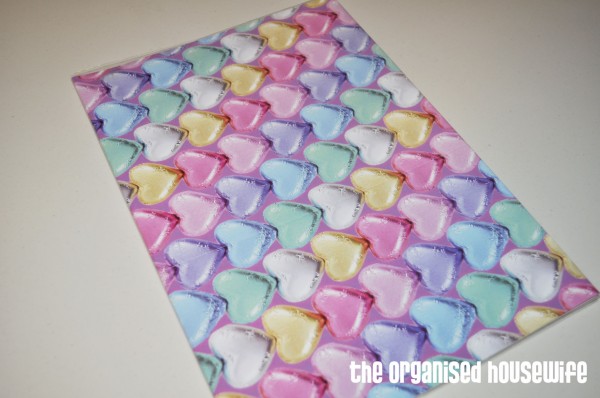 Inside of book, covered just like a present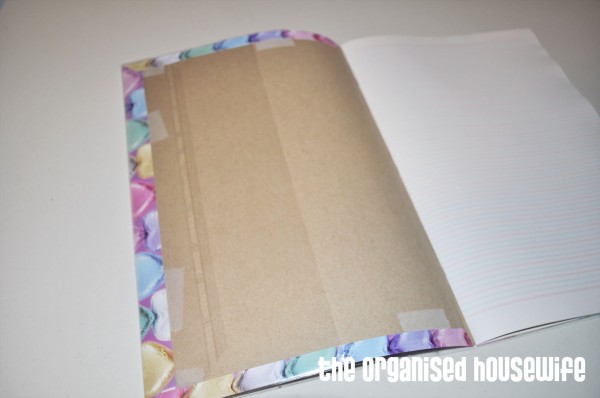 Another book cover slip, but coloured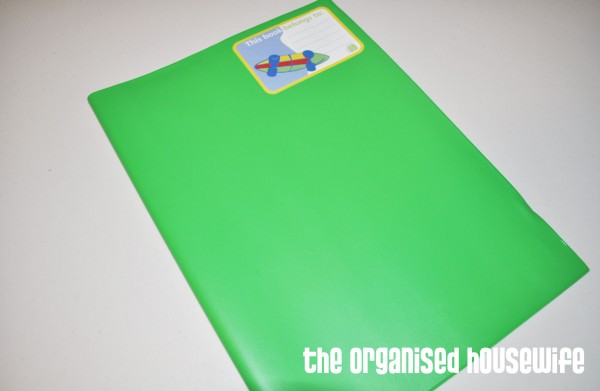 Love these gorgeous That's Mine bookplates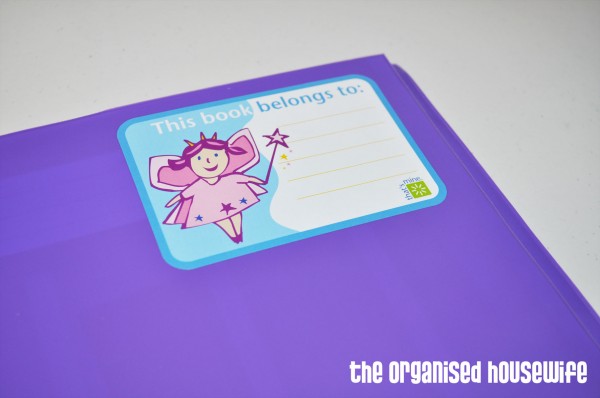 My son wanted harry potter contact, so instead I printed an image that I found online, stuck it to some black wrapping paper, then added the clear cover.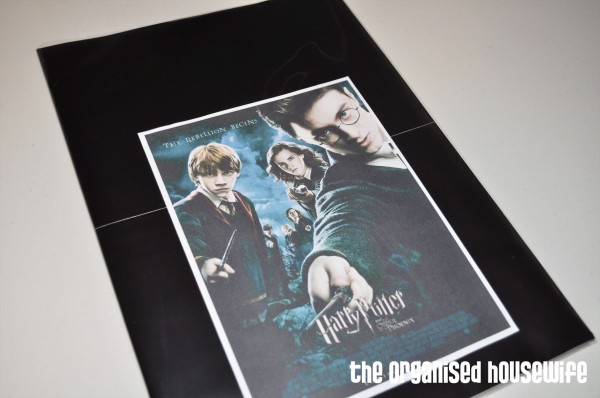 Thankyou to the wonderful people at Marbig for sending me their latest Flash Book Covers which absolultely saved my sanity this year.