Easy tips for creating a plan that will keep the kids busy and happy these school holidays – PLUS a printable planner pack to get you organised!
School holidays are nearly upon us again. It's crazy how the months have flown by, and I must admit I don't like how quickly time seems to be passing lately. I started this blog when my eldest two (twins) were seven, and now they're driving! It makes me even more determined to get the most out of the time I have with them – like during the school holidays!
To make sure I fit in all the fun activities, the necessary jobs, and the extra organisational tasks I want to get done in the holidays, I use these (very affordable!) school holiday planner and checklist printables. It means I can relax into school holiday mode and not stress that I'm going to forget something.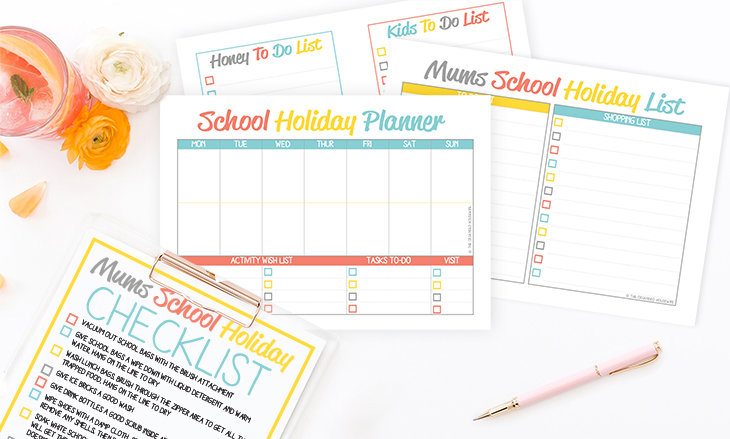 I always plan out part of our holidays, whether that's going away on the weekend, buying the twins new season clothes, having the kid's friends over, movie nights, sleep-ins, relaxing or a few areas of the house I want to work on. Most days are spontaneous, but so I don't forget anything I use these school holiday planners and checklists which allows me to jam way more fun into our days.
The printables above are all available in my shop as a bundle, and also as individual instant downloads:
1. School Holiday Planner
I like to plan and be organised during the school holidays so we can achieve everything we want during the break. To do this I get each child to write a wish list of what they would like to do, and we then put them together to create a plan for the holidays. I use this School Holiday Planner to write down the activities and then place it on the fridge.
If you're looking for indoor and outdoor activity suggestions that will help the kids beat boredom these school holidays, enter your details below and get this FREE "I'm Bored" printable.
[activecampaign form=131]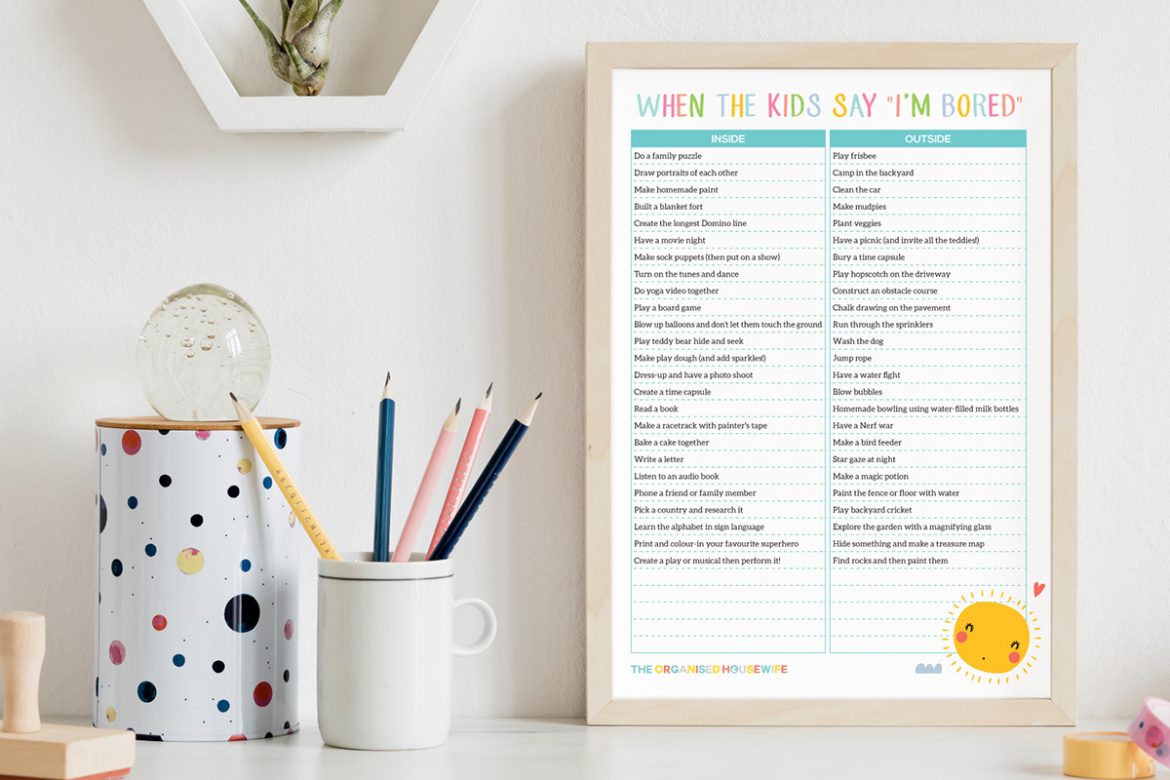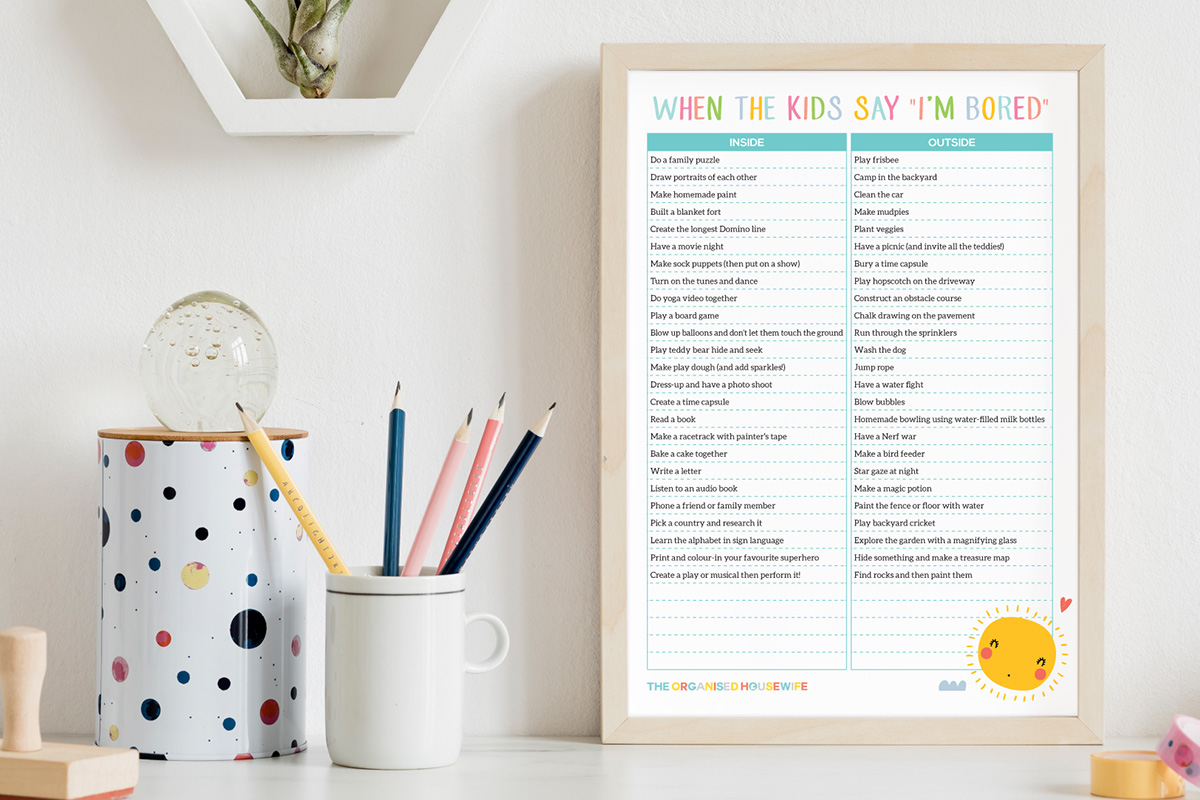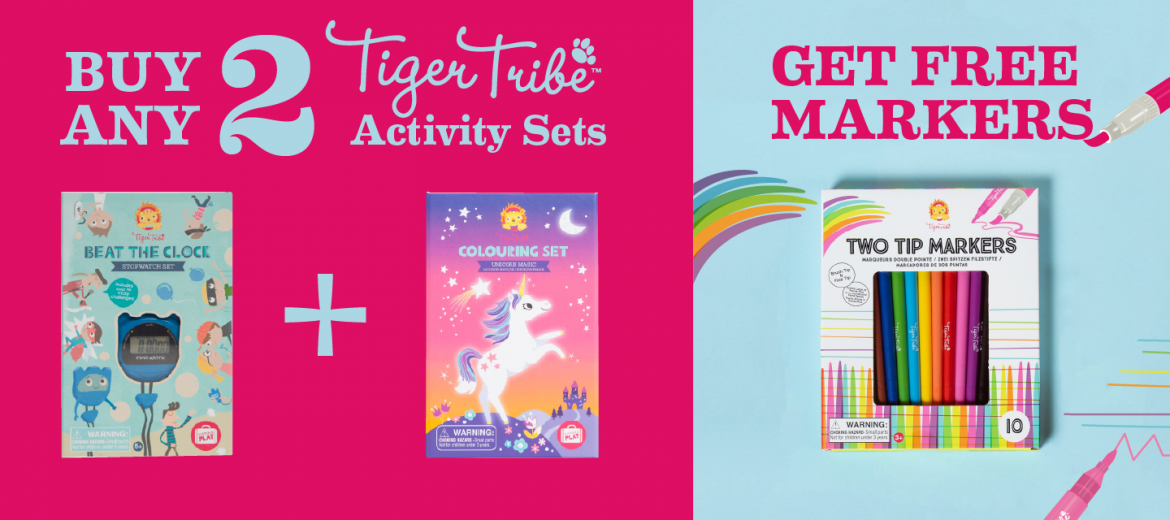 2. Mum's School Holiday To-Do Lists
If you have tasks to complete over the school holidays, the Mum's School Holiday To-Do Lists will ensure they get completed. There's a 'Mum To-Do List' that's divided into a convenient 'to-do list' and a 'shopping list', plus there's also a 'Honey To-Do List' and a 'Kids To-Do List' so that the whole family knows how they can help out.
I like to tackle at least one area of my home over the holidays, and this list allows me to break that task down into smaller more manageable parts. Other tasks I like to get through during the break are:
Give the kids' bedrooms a good clean.
Overhaul the wardrobes: pack away all the out-of-season clothes, sort through the new season clothes, donate the ones the kids have outgrown and go on a shopping trip at the end of it for a few new clothes. Check out my Tips To Get Your Wardrobe Ready For A Change In Season here.
Stock the freezer with more lunch box baking (find some yummy recipes below).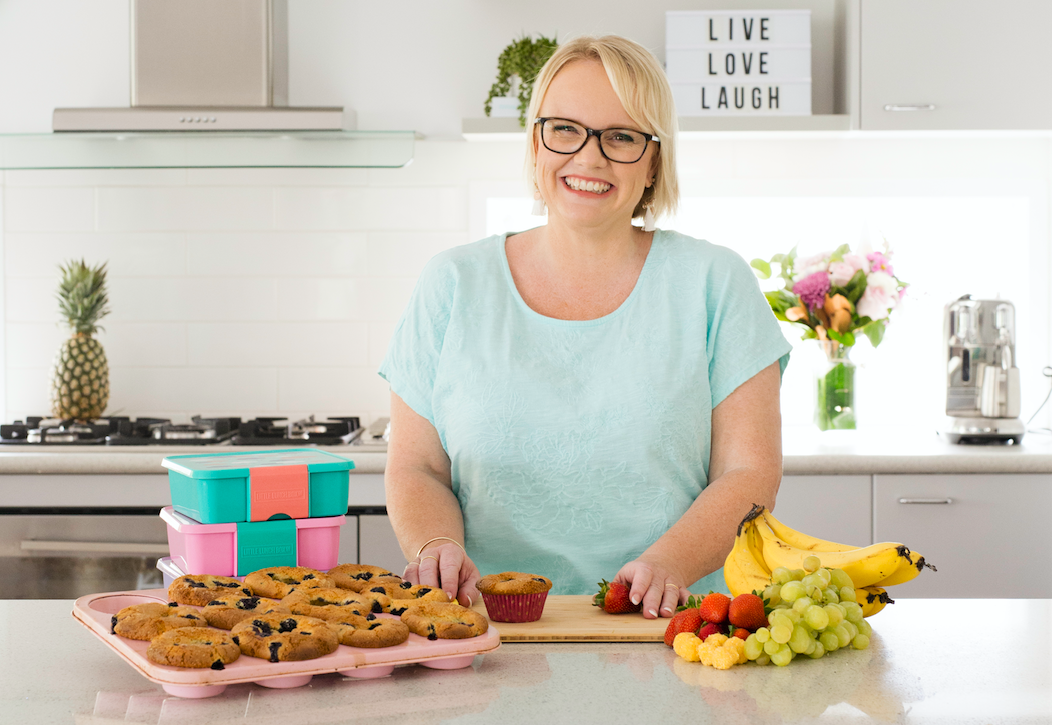 3. Mum's School Holiday Checklist
Every school holidays I go through the Mum's School Holiday Checklist at the beginning of the holidays. This way I know the kids are ready to go back to school, and I can put the rest of my time and energy into enjoying the holidays with the kids.
Here's some of the things I do to get prepared for the next school term:
Vacuum out school bags with the brush attachment.
Give school bags a wipe down with liquid detergent and warm water, hang on the line to dry.
Wash lunch bags, brush through the zipper area to get all the trapped food, then hang on the line to dry.
Give the ice bricks a good wash.
Wash shoes with a damp cloth, allow to dry, sprinkle with bicarb to remove any smells, then polish.
Soak their school socks in nappy san for a day, then wash. This will get them back to a crisp white removing a lot of dirt that doesn't come out in the normal wash.
Mend uniforms. If you need to purchase more, here's my guide to how many uniforms to buy.
Tidy up their hair ties and ensure all hair essentials like hair detangler are stocked and ready to go.
Tidy up the homework area (you can check out some inspiring study nook ideas here).
Try and use up as much pantry food as you can.
Restock the freezer with more freezer-friendly lunch box snacks. For a huge collection of these recipes, check out my Lunch Box Recipe Cookbook.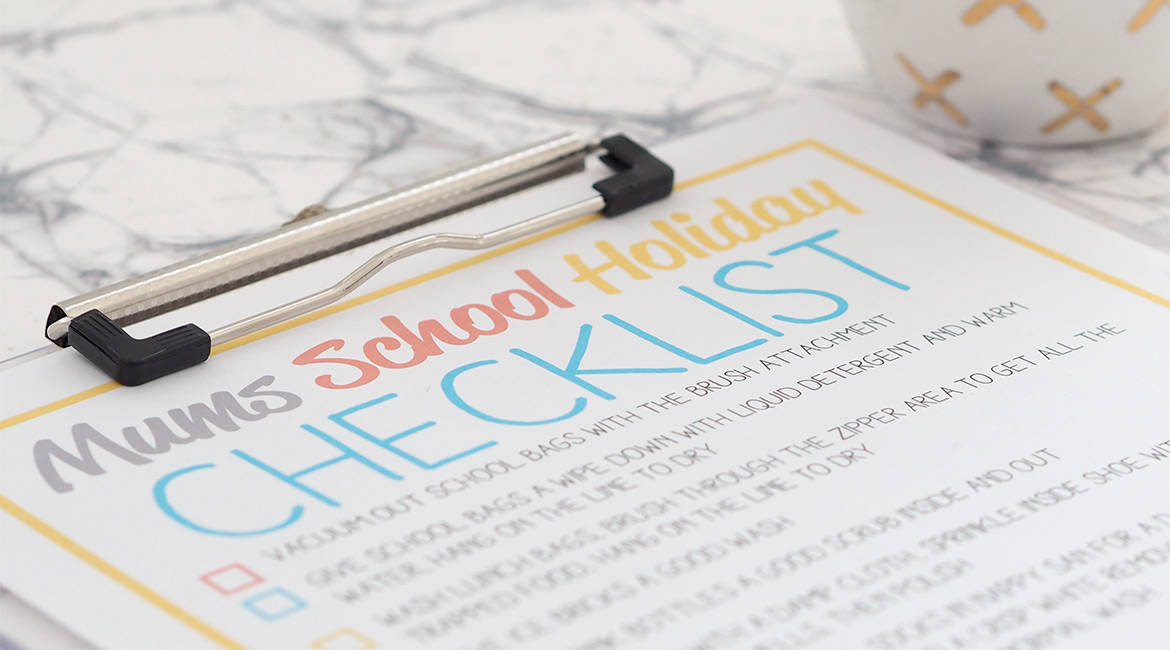 More Organising Tips For Back To School
How To Clean Slimy Drink Bottles – Some drink bottles come with very small openings making it hard to get a sponge or a brush in there for a good clean. I have a clever trick to clean out the slime inside the drink bottles that you can read more about here.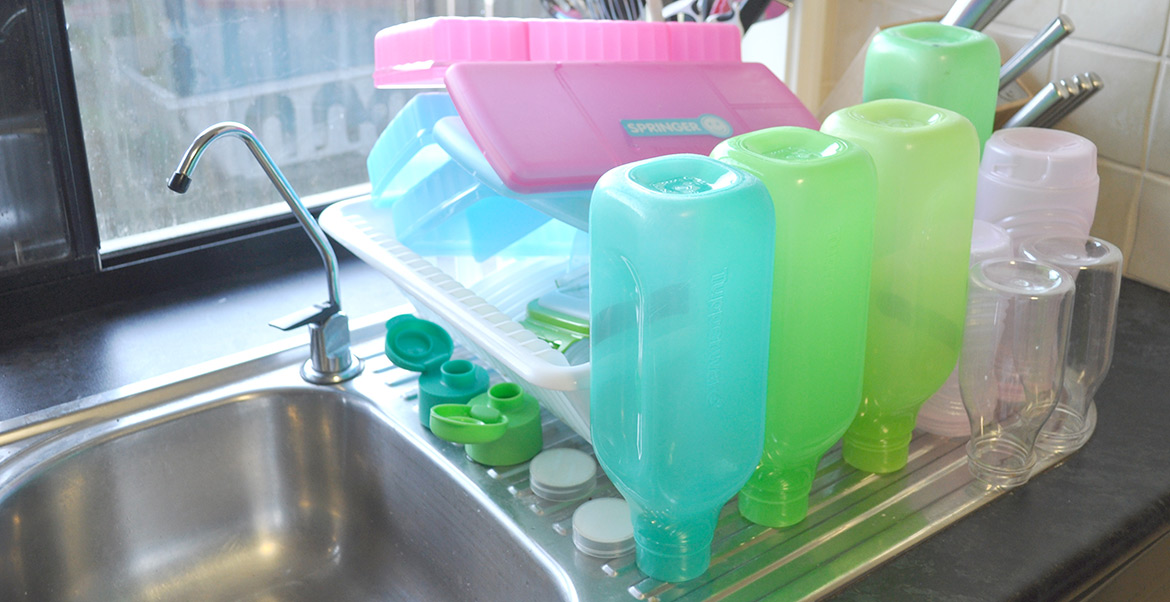 Budget Friendly School Organisation Station – An organised space to keep the school uniforms, lunchboxes, bags, shoes and school papers will help reduce the stress and chaos of going back to school. Check out this Budget Friendly School Organisation Station here.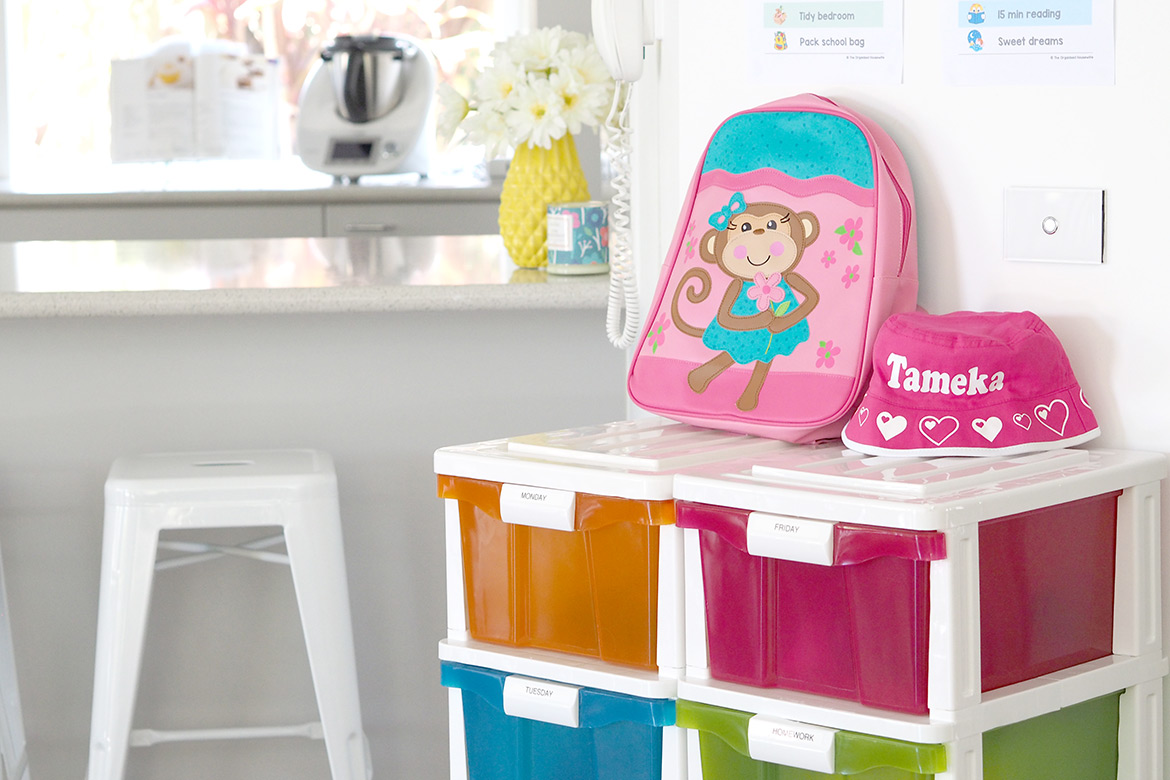 Some Freezable Lunchbox Ideas
If you're wanting to get a good jump-start on your school lunchbox planning for next term, find everything you need to get organised for Back to School here, with all the goodies you'll need! Some pre-planning will ensure you make less trips to the supermarket, save money at the checkout, get more variety in your child's school lunchboxes, whilst also taking the stress and strain out of busy school mornings.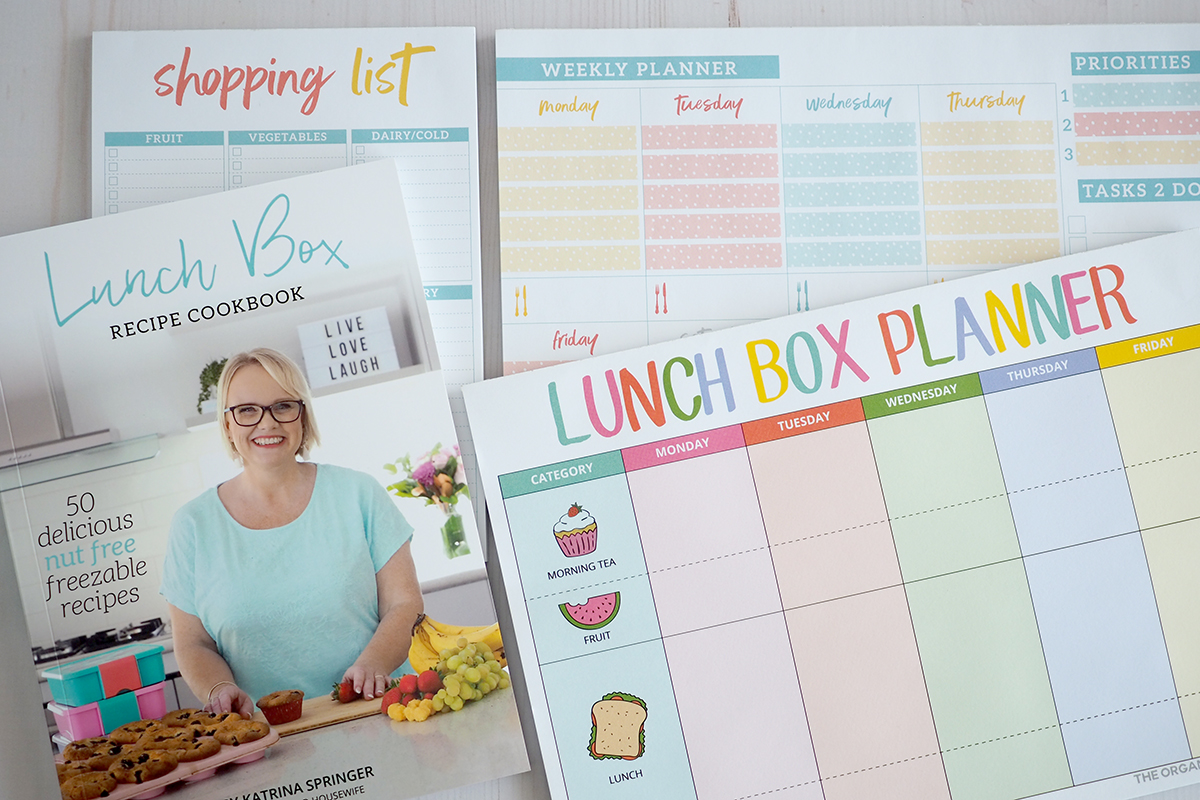 Banana Weet-Bix Muffins – I always buy bananas on our weekly grocery shop. Some weeks they are eaten up quickly, others they aren't. Usually I leave them as long as possible in the fruit bowl and then freeze them for future baking. These Banana WeetBix Muffins are one of my go-to recipes to use up bananas. View the recipe here.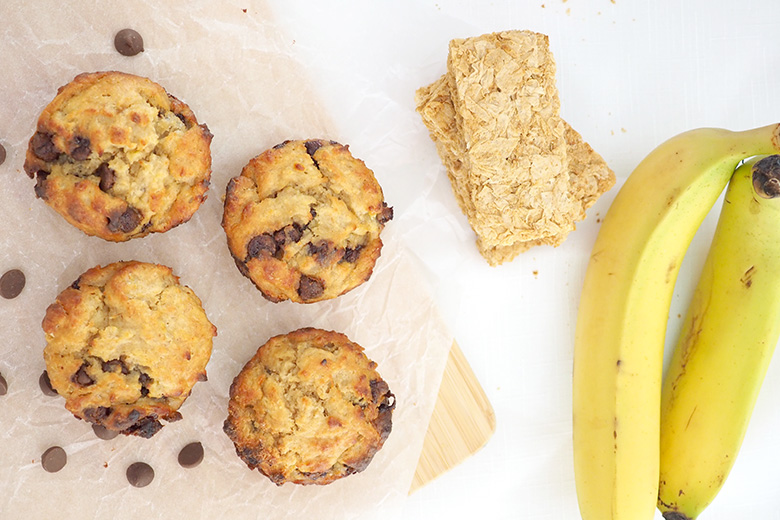 2 Ingredient Lunchbox Scroll – This easy two ingredient savoury scroll recipe is ideal for school lunch box boxes, and can be easily adapted to a huge range of different flavours! View the recipe here.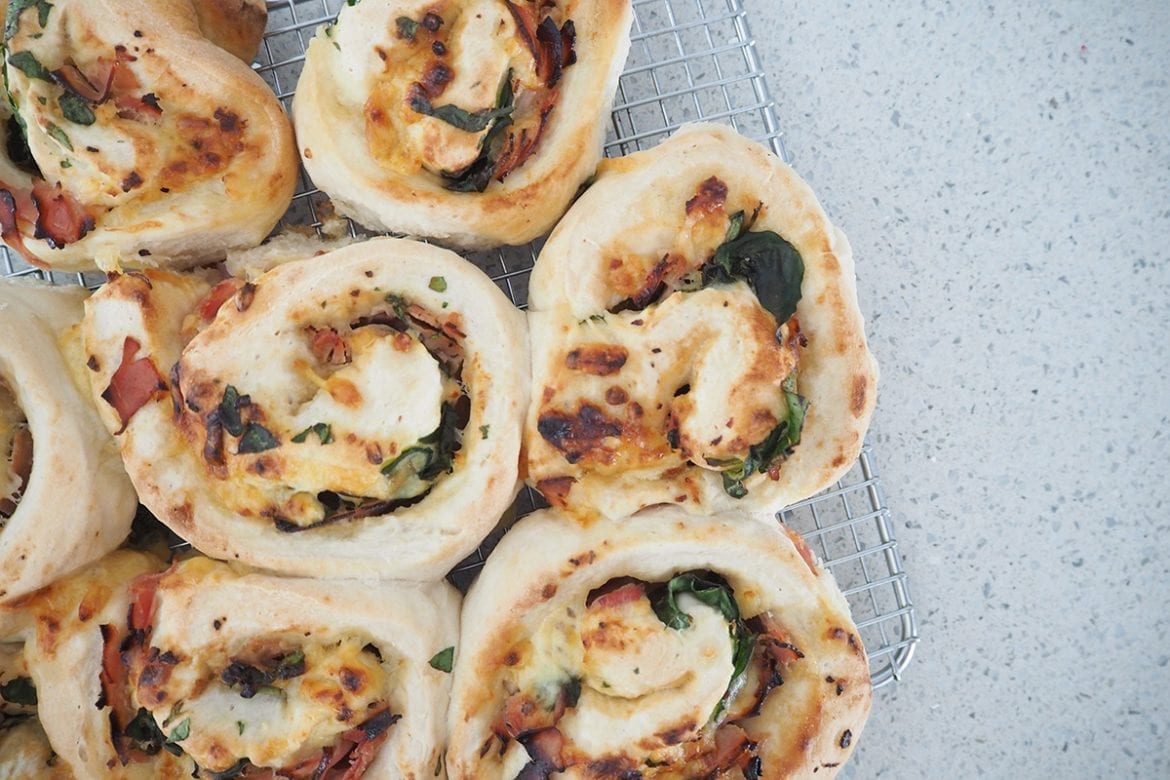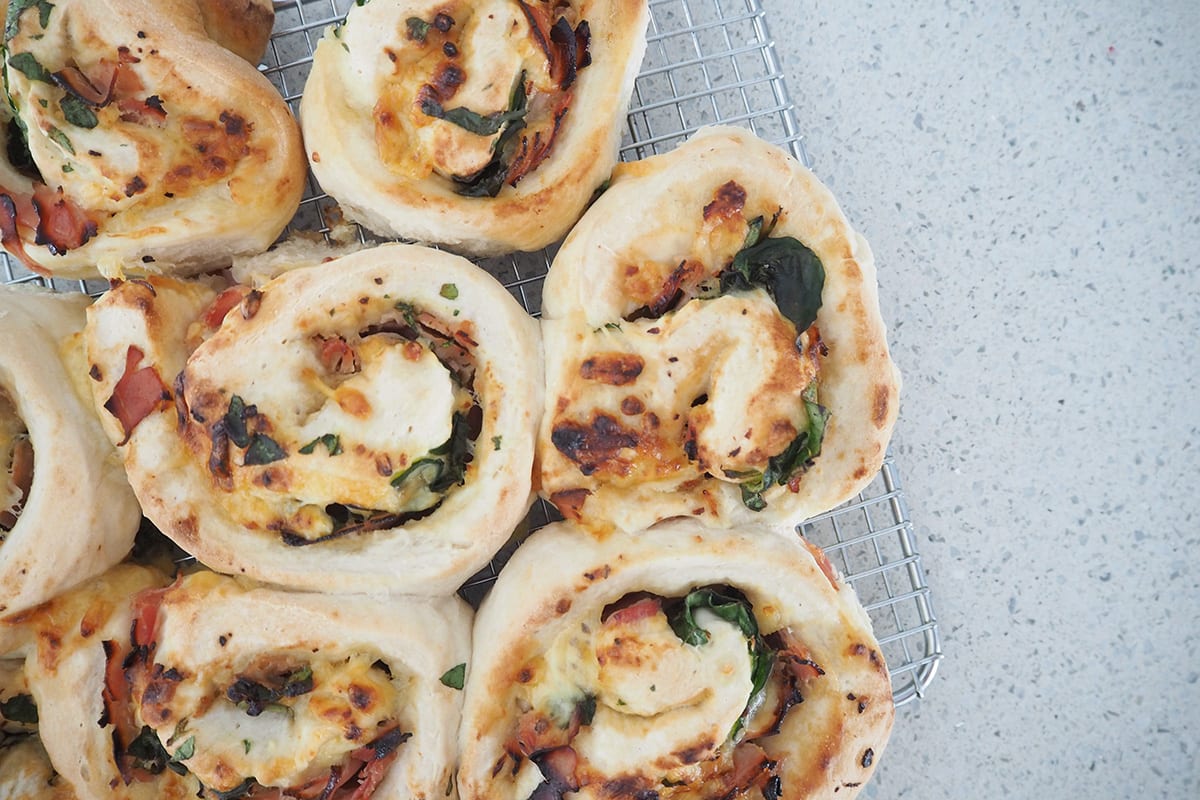 Cheesy Bacon and Vegetable Muffins – These muffins are delicious and a great way to sneak some veggies into the kids school lunchbox! View the recipe here.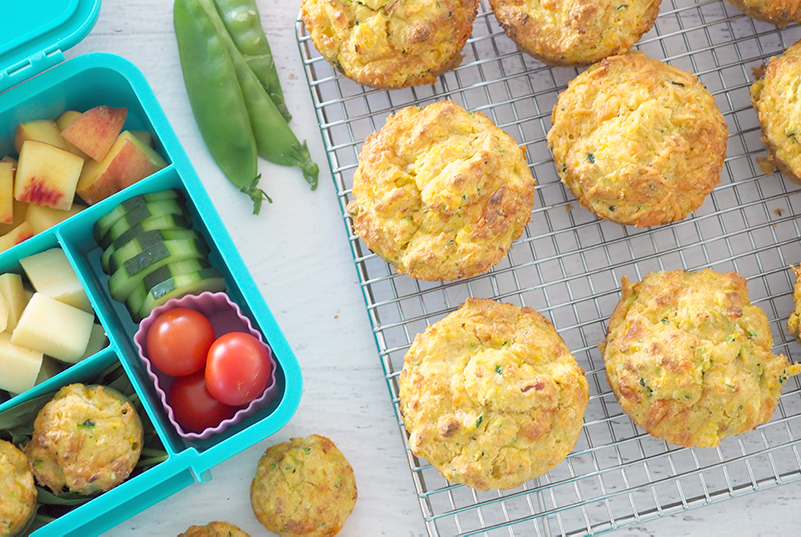 What tasks do you do over the school holidays to prepare for back-to-school?
---
Pin this image below to Pinterest!