This is madness that mid year school holidays are approaching, it is crazy how fast the months have flown.  I must admit I really don't like how quick time seems to pass lately, I started this blog when my eldest two (twins) were 7, now they are 13. I have been in my new house for 6 months now, seriously I am going to blink and my kids will be driving.  I want life to slow down a little.
As always I have part of our holidays planned out, we are going on a weekend away, I need to buy the twins new winter clothes, kids will hang out with their friends, movie nights, sleep ins, relaxing and a few areas of the house I want to work on.  Most days will be spontaneous but so I don't forget anything I use my Mums School Holiday Planner and List and write tasks for the kids to do over the holidays too. I might even fill out the Honey To-Do List to get my hubby to complete a few jobs for me too.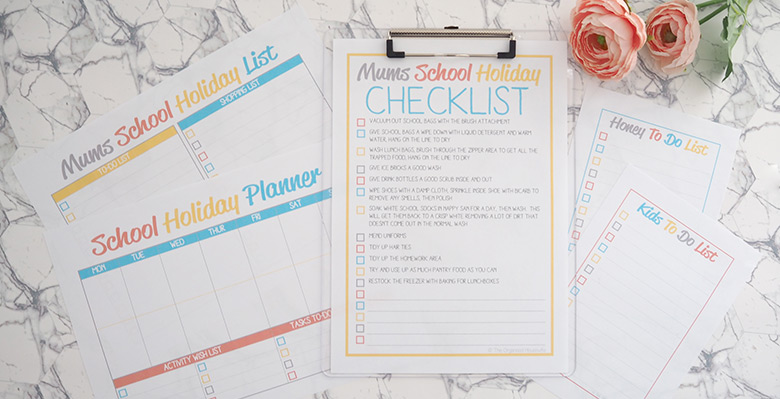 The printables above are all available in my shop as an instant download:
Mum's School Holiday Checklist
I will also go through my usual 'Mum's School Holiday Checklist' to make sure the kids are ready to go back to school.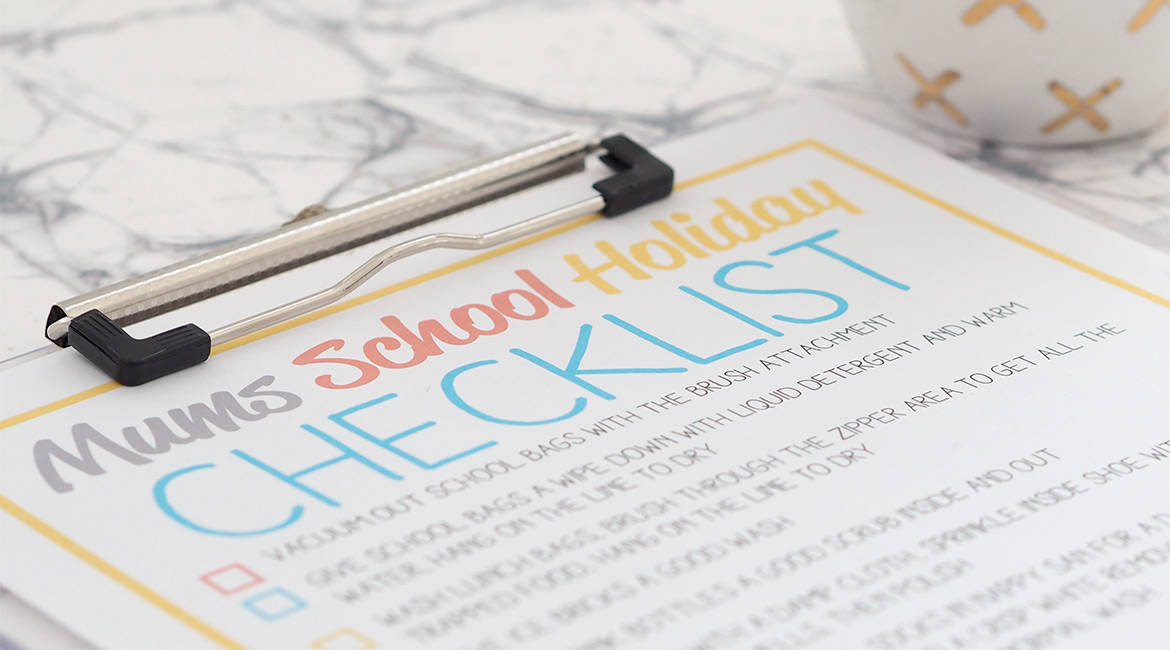 Vacuum out school bags with the brush attachment
Give school bags a wipe down with liquid detergent and warm water, hang on the line to dry
Wash lunch bags, brush through the zipper area to get all the trapped food, hang on the line to dry
Give the ice bricks a good wash
Wash shoes with a damp cloth, allow to dry, sprinkle with bicarb to remove any smells, then polish
Soak their school socks in nappy san for a day, then wash.  This will get them back to a crisp white removing a lot of dirt that doesn't come out in the normal wash
Mend uniforms
Tidy up their hair ties
Tidy up the homework area
Try and use up as much pantry food as I can
Restock the freezer with more baking for lunch boxes
HOW TO CLEAN SLIMY DRINK BOTTLES – Some drink bottles come with very small opening making it hard to get a sponge or a brush in there for a good, I have a clever trick to clean out the slime inside the drink bottles. Read more.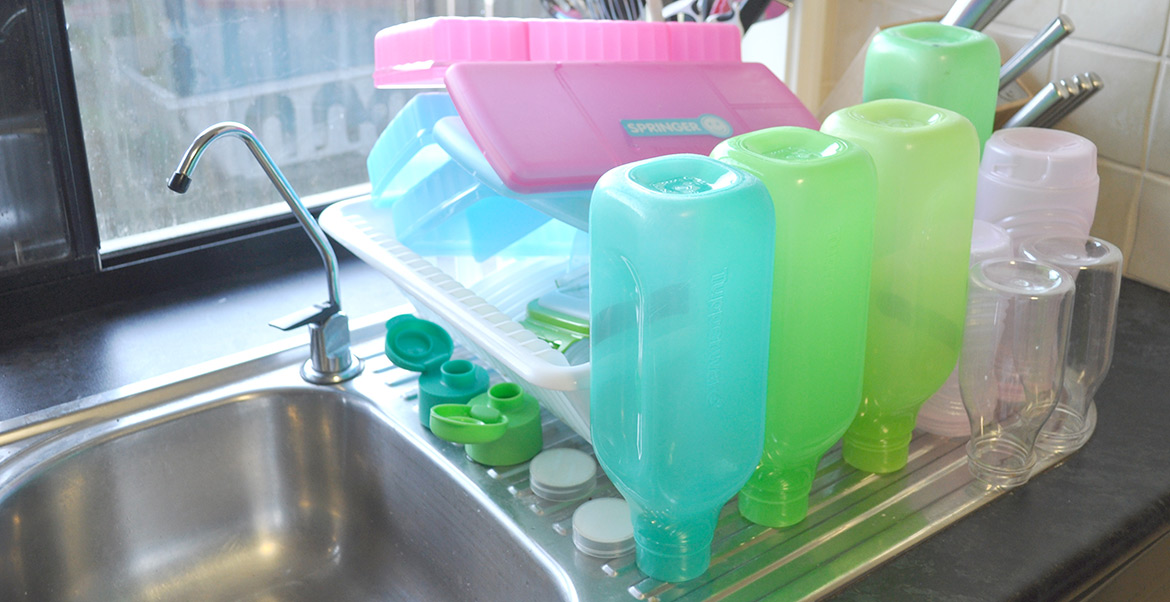 BUDGET FRIENDLY SCHOOL ORGANISATION STATION – An organised space to help reduce the stress of back to school. Keeping uniforms, lunchbox, papers etc organised. Read more.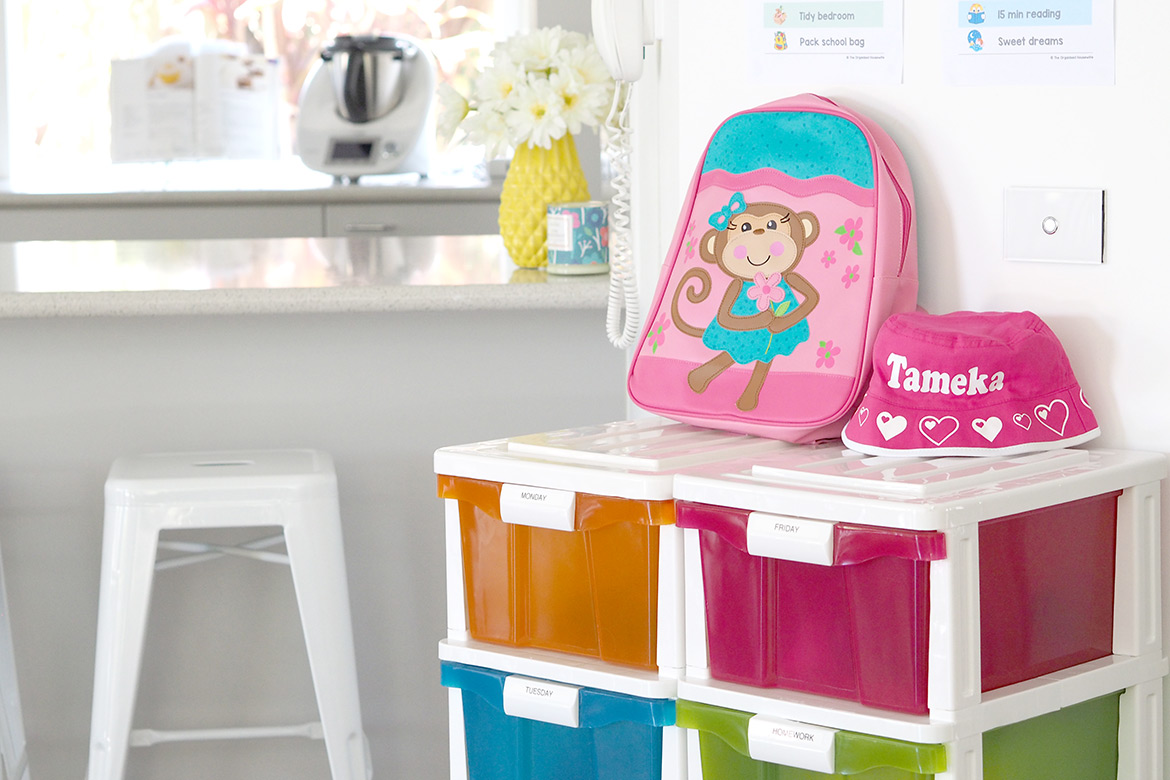 Read more: Loads of School Organising Tips and Storage Ideas.
FREEZABLE LUNCHBOX IDEAS
BANANA & HONEY MUFFINS -I always buy bananas on our weekly grocery shop, some weeks they are eaten up quickly, others they aren't.  Usually I leave them as long as possible in the fruit bowl and then freeze them for future baking. These BAnana & Honey Muffins are one of my go-to recipes to use up bananas. View recipe.
APPLE & OAT MUFFINS -These muffins are delicious and reasonably healthy! Filled with wholemeal flour, oats and apples, you could even add in some sultanas if you wanted. View recipe.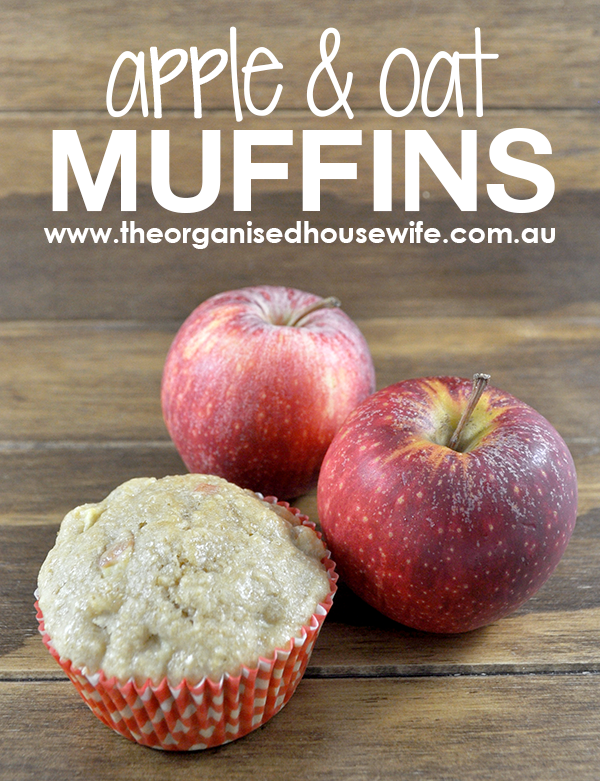 BANANA & DATE MUFFINS – Great healthy muffin recipe. View recipe.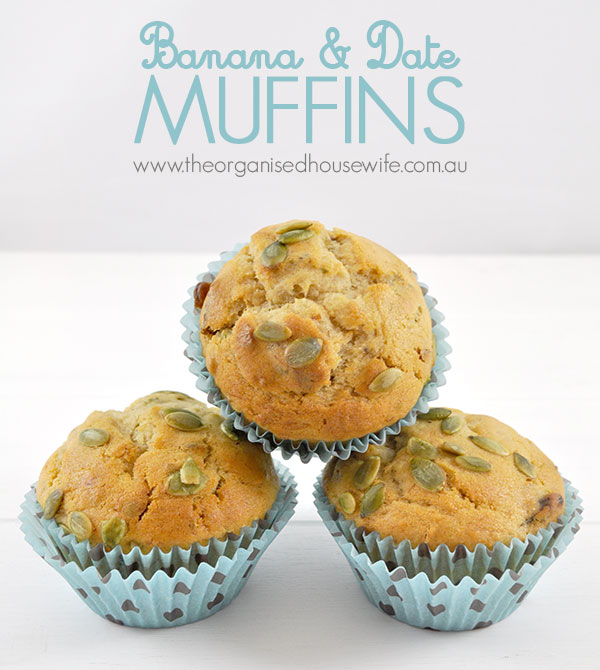 100+ COOKIES FROM 1 MIX – You can either freeze a log of cookie batter, or bake all the cookies and freeze the lot. View recipe.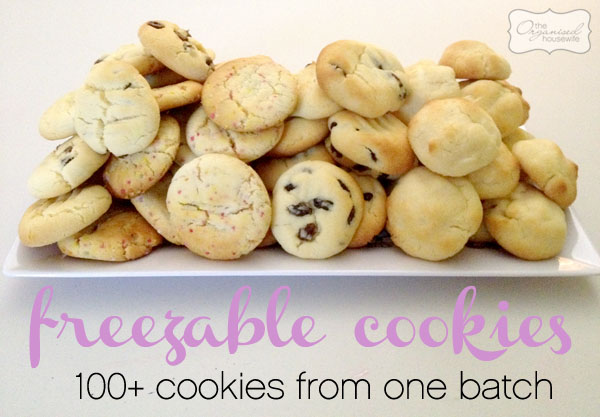 What tasks do you like to do over the School Holidays to prepare for back to school?