Many of  The Organised Housewife readers have kiddies starting school next year, exciting times!!  I have been receiving many questions asking for tips on how not only to prepare the kids, but to help get mum get organised for the big day and the changes it will create to their everyday routine. A big thank you to Denyse from Denyse Whelan Blogs to Connect for sharing some great advice on the blog today, to help you prepare your little one from now to the first day of school.  I'll share Part 2 of Denyse post, early January to give you an insight into your child's first day, week and term of school.  You can find all my back to school tips here and I will be sharing loads of new back to school posts in January.  I'll hand it over to Denyse now.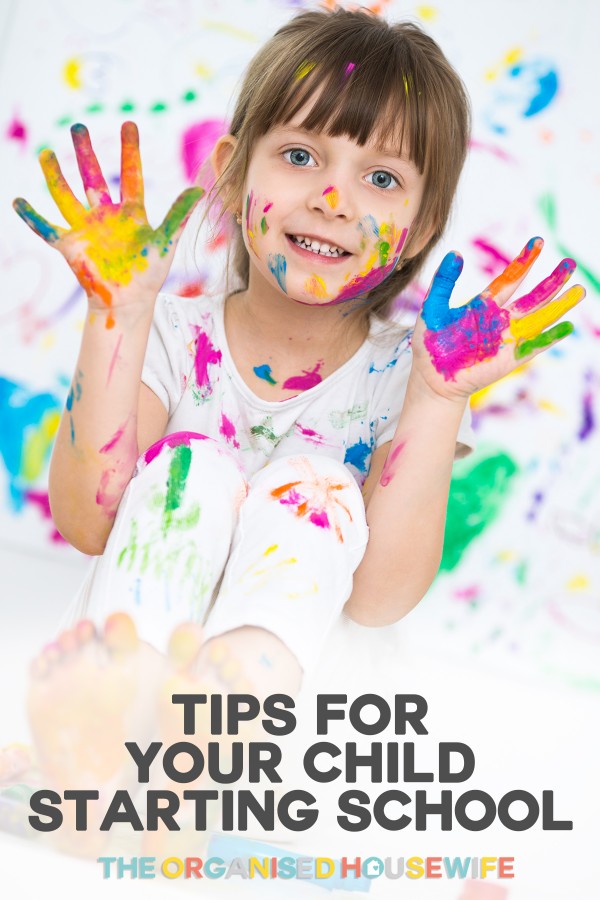 So your child is starting school soon….congratulations!
This can be a time in your life that is both 'glad' and 'sad' as it is a significant milestone. As I write I can sense the mixed emotions from the parent perspective, even though it was many years ago for me, because it is about change.
Transitioning from home to school.
Even if your child has been accustomed to care outside the home, becoming independent enough to visit others' houses and even venturing to staying over with the grandparents there is a 'brand newness' to the experience of starting school.
My tips are from four decades of experience as a teacher, deputy principal and principal in a K-6 school in N.S.W. However, I also add that my tips come from my mother/grandma self too!
In the year before school year starts:
Making sure that your child is ready for school is only something parents can determine and can often be in conjunction with any childcare or early childhood professionals who know your child
Now the decision has been made to start school the following year, do check that your child's date of birth complies with your state's starting school timeline.
If you have not already done so, go to the school where your child is to start the next year and ensure that all of the forms are completed and then it begins! Your child is on the way to school enrolment.
In the term before school starts next year:
Attend school orientation or transition to school program as invited by the school. Often your child will attend the classroom to become accustomed to the school-type of environment and you may be part of a meeting for parents.
Take your child to your local community health nurse or doctor for a health check before school starts.
If your child has an allergy, medical condition, takes medication or has any special needs, inform the school as early as possible and make an appointment to see the principal.
Make sure you have your child's enrolment time, date and place to be the following year stored somewhere for easy location at the commencement of the school year.
Check out, and purchase if available, school uniform requirements. In some instances only certain suppliers have the contract for a school and I have known of months' delays in getting sizes of garments and hats. I would recommend leaving school shoes until the new year though!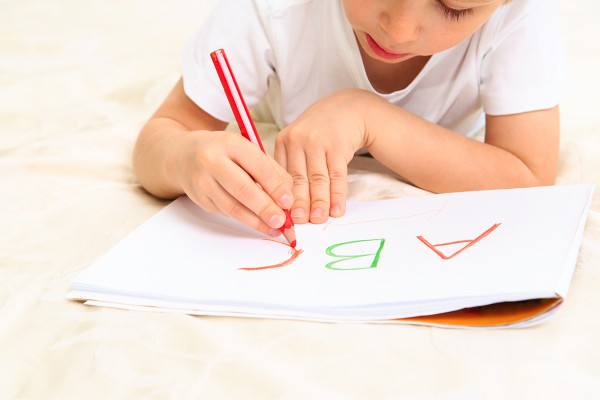 In the month or so before school starts, after Christmas in Australia:
Once you have found those school shoes, let your child practice putting on their school shoes and walking in them. Your child will thank you for this! Remember blisters?
Have some fun dressing in their school uniform and being able to remove a cardigan or jumper and hat and knowing where to put it (no, not on the floor!) for example, the school bag.
The school bag. These are often part of the school uniform and you can buy labels, which attach to the straps for easier identification for your child. Generally backpack in form, it can be hard for your child to get used to carrying it but it's great if you can encourage independence. There needs to be some practice too of 'putting the lunch box and drink bottle out ready for the next day.
You will be labeling everything that can be removed…even the labeling doesn't prevent items not being found I am afraid. It's not a bad idea to have two school hats. Many schools have a rule that a child cannot play outside (away from the covered areas) without a hat and a 'lost hat' can prevent this.
It's a great idea for you to encourage your child to be able to recognize his or her name even if not ready to write it yet. Most schools would say it's fine for you to wait till your child starts school to be able to write his or her name. But if you are keen, ensure that the example you use has a capital letter only for the first letter in the child's name.
What a landmark event in your lives!
Starting School by Jane Godwin & Anna Walker published by Viking as part of Penguin Group 2013
It is set in Australia & the most helpful account of what it's like to start school. I've read it to pre-schoolers and my granddaughter had to have her own copy! It was read & re-read most nights before she went to school. The children & their families are delightful and it's so helpful as a conversation starter for kids and parents.  AVAILABLE ONLINE HERE.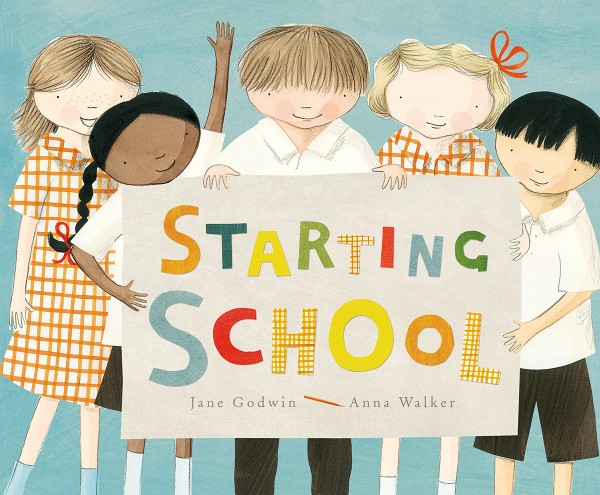 What concerns do you have about your child starting school?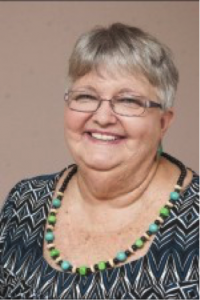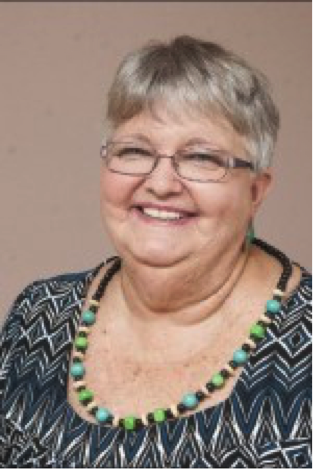 About Denyse Whelan B.Ed. M.Ed.
K-6 Principal (retired).  Former K-6 Education Consultant to Pre-Schools.  Retired University Tutor – Masters of Education Pre-Service Teachers.
Denyse Whelan finds that connecting with families is an important way for her to help them in the years of schooling and preparing for school. Whilst Denyse has retired from her formal roles, she enjoys blogging and has been an active member of the Australian blogging scene for over 5 years. Denyse continues to follow education topics and is someone who remains interested in ensuring a smooth transition from home to school.
She has been married to a fellow retired teacher for almost 45 years, is the mother of two grown children, both of whom are in professional careers and who are raising their own families, Denyse's 8 grandchildren, aged from 18 to 7 months!
In the latter part of Denyse's career, after her retirement as principal, Denyse became carer over 2-3 days a week to three of the grandchildren from when they were around 6 months until pre-school and school starting times. She enjoyed this part of her involvement with her family very much.
Find Denyse: website | twitter | facebook | instagram