Tips for creating an affordable school organisation station at home to store school bags, books, uniforms, school stationary and more, in a tidy and clutter-free way.
A friend of mine has her daughter starting school this year and she is struggling with the thought of juggling full time work with everything related to school, washing uniforms, making lunches, homework and more.  As I love making organised spaces I offered to help her to create a system for her and her daughter to help reduce her stress of back to school.
My friend wanted her home and daughter's name to remain anonymous so I have borrowed a few supplies from another friend to complete the space to show you how it will work as I am sure there are some readers who may be feeling the same.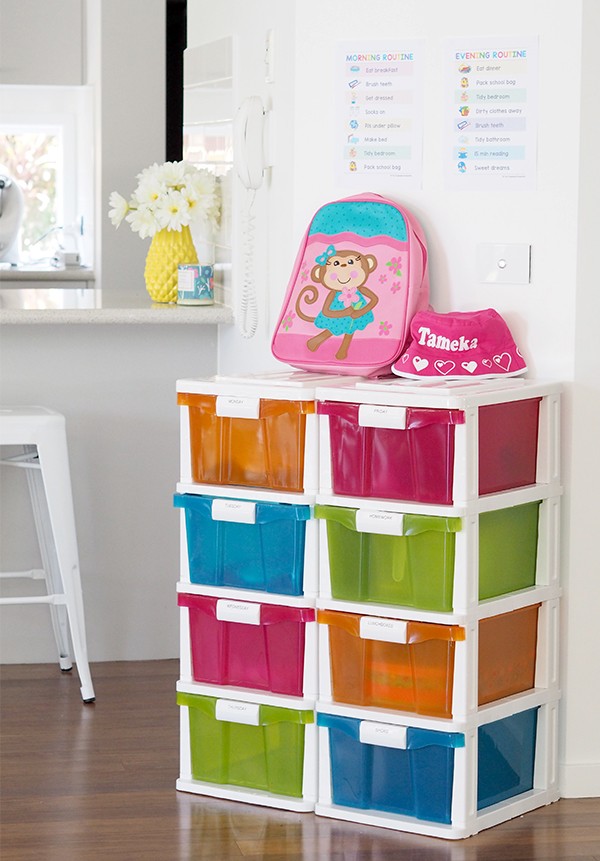 I purchased a 2 sets of 4 drawers from the local dollar store (they are so handy and have many uses) and labelled each of the drawers: Monday, Tuesday, Wednesday, Thursday, Friday, Homework, Lunchboxes and Shoes.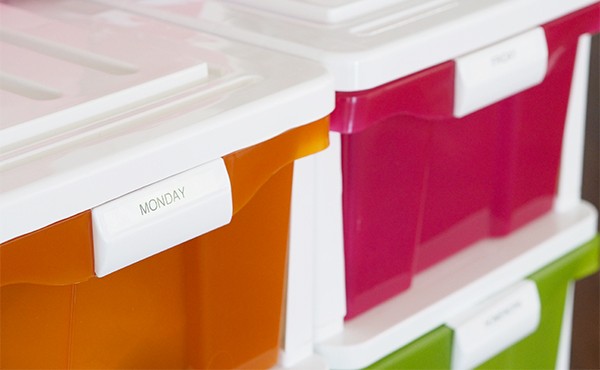 My friend has purchased her daughter 3 school uniforms, she will wash on Tuesday night and dry the uniforms during the day on Wednesday. Then she will place the clean uniforms in the corresponding days/drawer.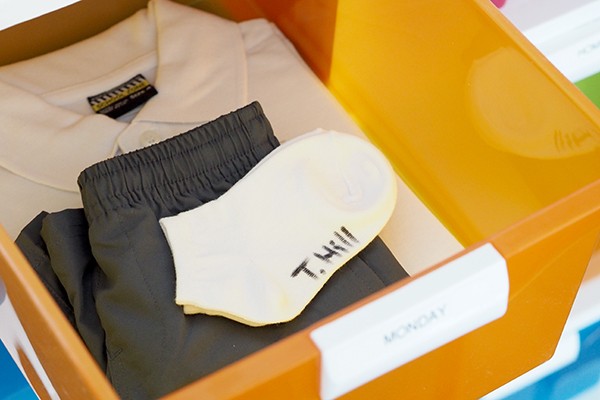 Read more here on how I label all the school supplies.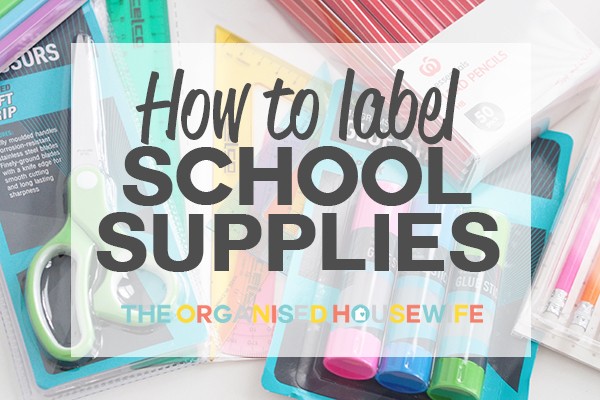 Placing sports uniforms in the day the school has allocated as a sports day. Knowing on a Sunday night you have formal and sport uniforms ready for the week will help make you feel prepared. You could place a little sport like sticker on the sport day to help you remember which day it is.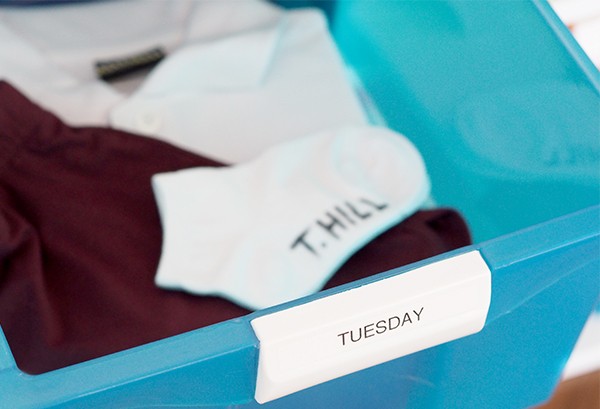 Place your child's library bag in the day that the book is due back to the library, this is a good reminder for your child to pack it in their school bag.  Get your child to organise their show and tell for the week over the weekend, then place it the day/drawer and you can also placed signed school notes in the drawer when they are due.
This Personalised Library bag is available here, it is printed with your child's name and makes a great lighweight back pack.  It will fit books with ease and will also great on sport and swimming days.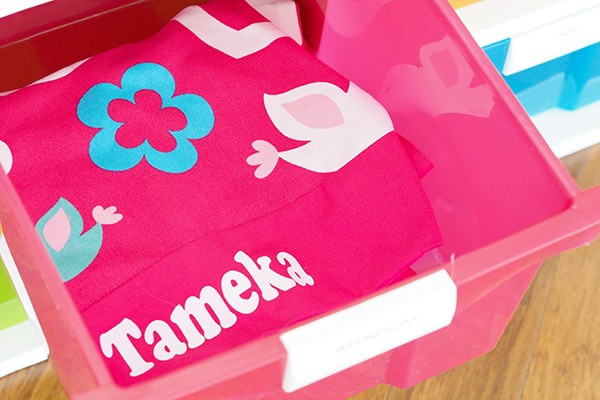 Keep homework supplies tidily within one of the drawers.  I have placed the pencil and pencils in a caddy (purchased from local dollar store) that can easily be removed and taken to the kitchen table for homework time.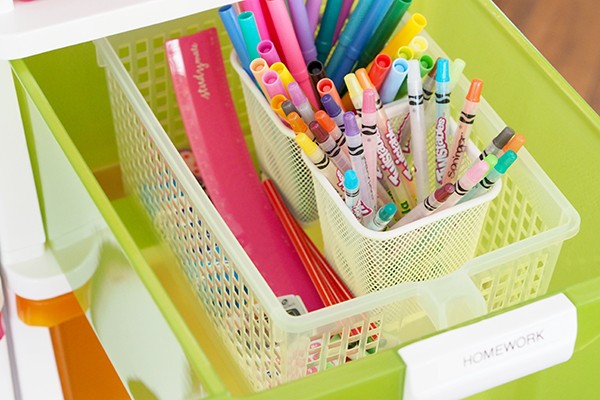 Her daughter goes to after school care, on a Sunday night she can prepare a week of after school snacks along with a fresh piece of fruit on the day. I picked up this set of containers from The Reject Shop recently, they stick together making it really easy to stay organised.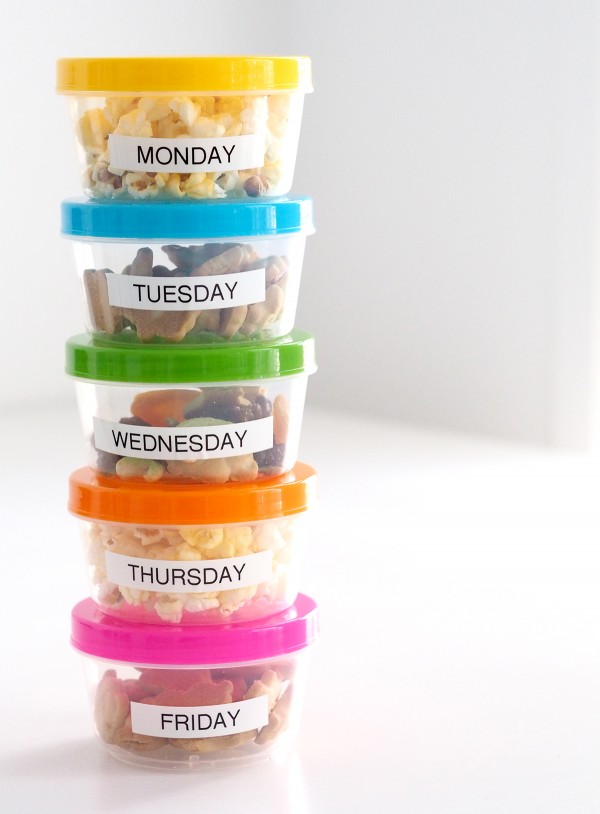 Go Green Lunch Box Set – Each Go Green Lunch Box set comes with an insulated fabric carrier, a five-compartment food container, and a drink bottle that will hold your child's favorite drink. Available online here.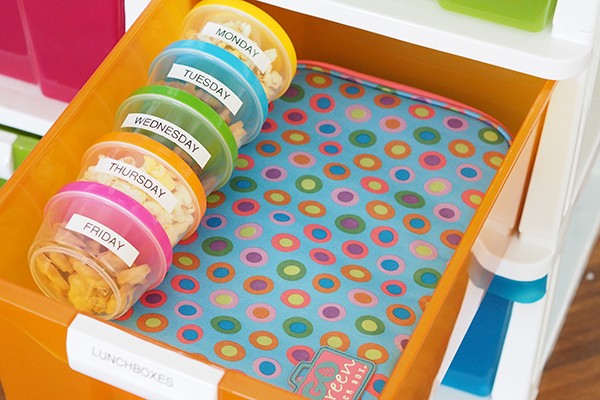 And finally the last drawer to put school shoes, read tips for buying school shoes here. Having the shoes in a drawer of their own so you can easily clean away any dirt that falls off the shoes and won't get clean uniforms dirty.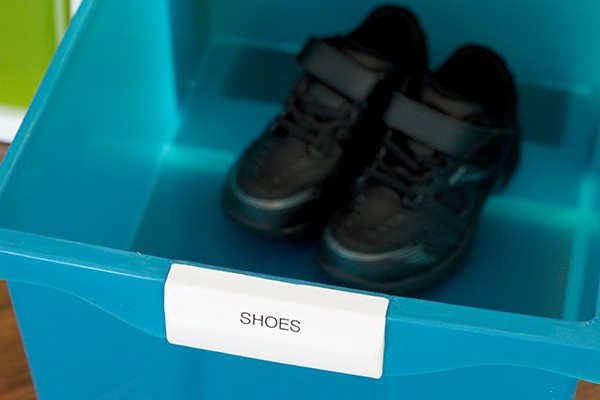 I currently have a giveaway running at the moment for your chance to win a pair of Ascent School Shoes plus a Red Appolo mountain bike, enter here.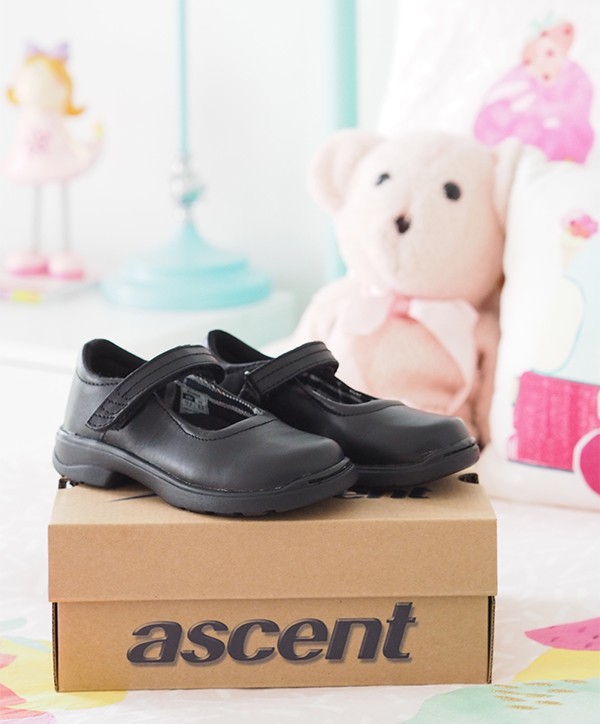 Her school bag and hat can sit on top of the storage drawers and having the routine charts will help mum get her daughter out the door on time ready for school.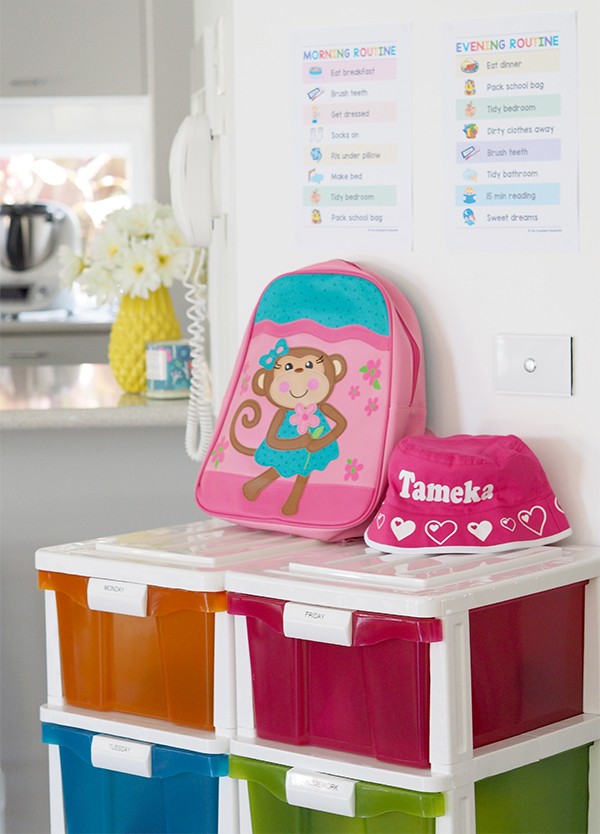 I was inspired to create this idea after I saw the picture below on Pinterest…. unfortunately I can't find the original image credit.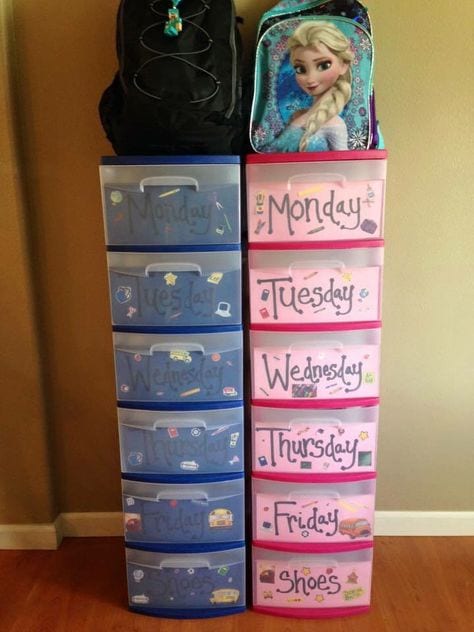 Do you have a School Organisation Station in your home?
I would love to hear about it! Please leave me a comment below, or share pictures of your school organisation space with the rest of the community on my FACEBOOK, INSTAGRAM or PINTEREST pages.