Did you see the Today Show this morning? The Organised Housewife was on and I couldn't be prouder that I was asked to be a part of the show and be able to talk about, and share some of my 'Back to School' organising tips when it comes to the kids going back to school. It was a great segment, allowing me to discuss my Back to School Routine and share my Checklist. I also got to share my Morning Routine Charts, and Tips on Storing and Organising Laundry, my Lunchbox Planners and Meal Planners, as well as some of our lunchbox and water bottle products that we stock and swear by, like the Bento Lunchboxes and the new Watermate Stainless Steel, Drink Bottles.
If you missed it, watch the video here and I will list all the products and information below from the footage if you want to check any of it out.
BACK TO SCHOOL ROUTINE FOR OVERWHELMED MUMS
Read about my Back To School Routine and Planning Tips if you're an overwhelmed parent. Some of the information will help you plan and get ahead with the back to school mad rush that's coming soon.
  READ MORE: Back To School Planning Tips for some inspiration.
BACK TO SCHOOL CHECKLIST
This is the Back To School Checklist that was shown on the Today Show this morning. Subscribe below to download.
KIDS MORNING ROUTINE CHARTS
This Morning Routine Chart is what you saw in the interview. I have a bunch of routine charts available for download, including bundles where you can save some money, so search my charts page and see if there is anything that will help you and best suit your household.
  DOWNLOAD HERE: Routine Charts from my online store.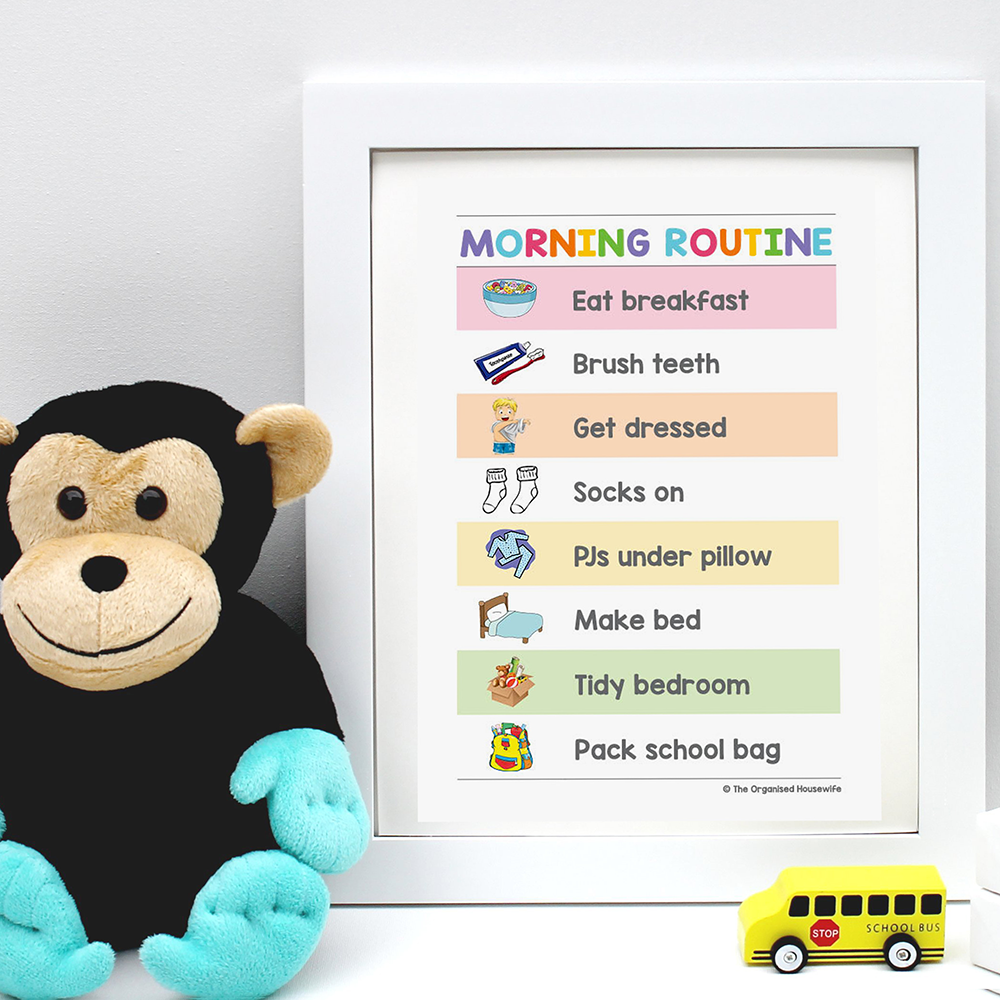 DYMO LABEL MACHINE
Does your inner 'Organising Goddess' unleash when you get out the label machine? These new glitter labels that come with the new DYMO COLORPOP label maker are pretty, and you can get really creative with over 150+ emojis.  Available from Officeworks.
  WIN A DYMO LABEL MACHINE: read more on my instagram page @theorganisedhousewife here.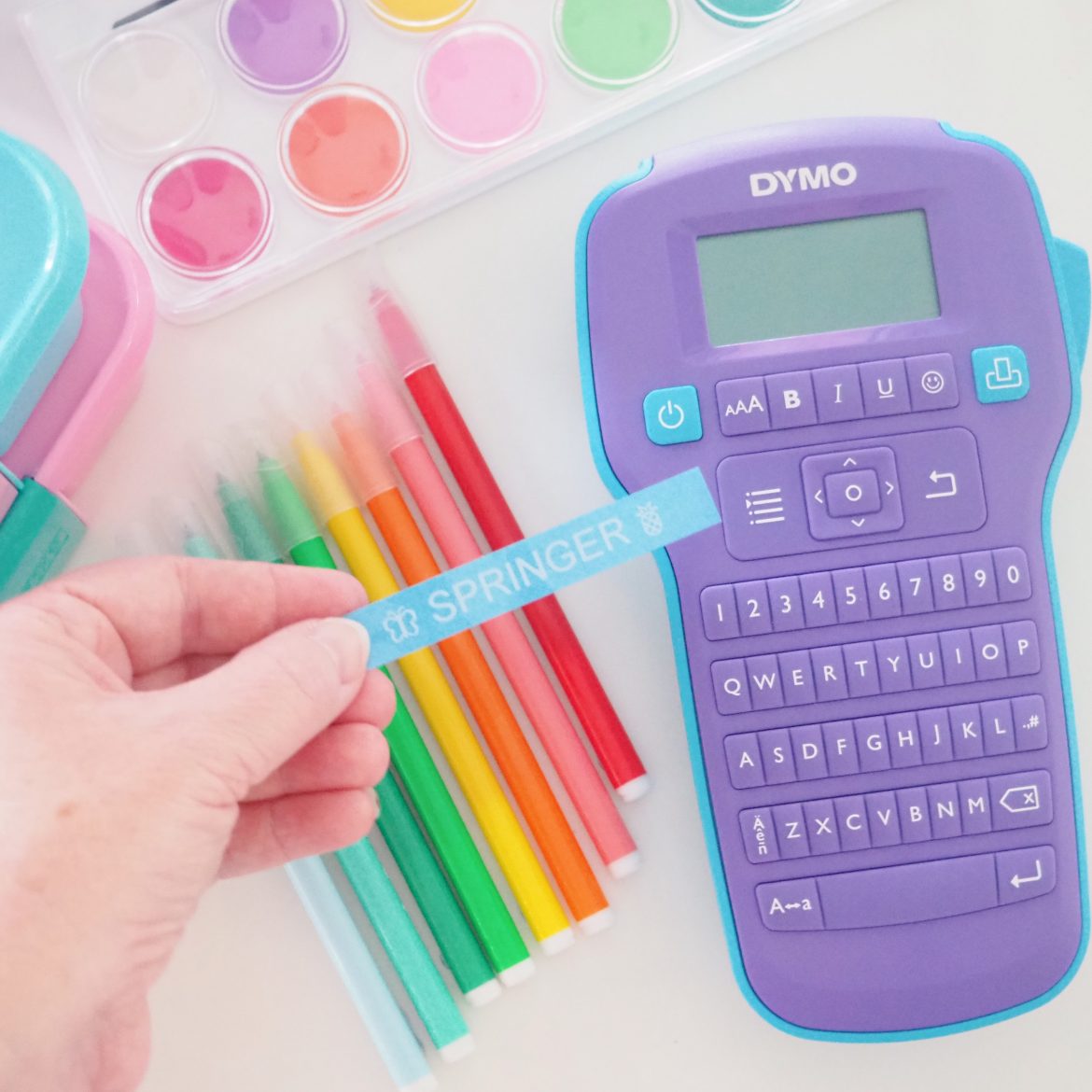 BENTO LUNCHBOX RANGE
I'm very proud to be stocking some of the Bento Lunchbox Range. We have the Bento 2, the Bento 3 and the Bento 5 lunchboxes in stock, so if you're looking for a fantastic lunchbox system for your kids, these are the way to go.
  ORDER HERE: Bento Lunchbox Range from my online store.
INSULATED STAINLESS STEEL DRINK BOTTLES
I am now stocking these Watermate Drink Bottles which feature double wall stainless steel insulation, are fully durable, condensation-free, they keep water cold for up to 24 hours and hot drinks hot for up to 12 hours, they have a dual opening lid and are BPA and phthalate free.
  ORDER HERE: Watermate Drink Bottles from my online store.
LUNCH AND DINNER MEAL PLANNER
My A4 Lunch and Dinner Meal Planner should make things a little easier for you. Create a plan for your lunches and meals so you will eat balanced meals throughout the week.  Planning ahead will save you on those busy nights that you can plan an easy dish or slow cooker meal rather than getting take out. I have Monthly Meal Planners available too.
  DOWNLOAD HERE: Lunch and Dinner Meal Planner from my online store.
LUNCHBOX PLANNER PAD
I'm happy to let you know that now my Lunchbox Planner is available in a 40 page A4 notepad. This wasn't included in the show as it's a new product that will be available really soon and going to be so uber helpful.  Before you do your weekly shop, create a plan of what you want to pack in the lunchbox for the week and add the items to your grocery list. You can also download the original here too.
  ORDER HERE: Lunchbox Planner Notepad from my online store.
SHOPPING LIST NOTEPAD
This ultra organised Shopping List Notepad will help you save time while walking up and down the aisles at the supermarket, listing all your required groceries in the provided categories.
  ORDER HERE: A5 Shopping List Notepad from my online store.
LAUNDRY ROUTINE
Unfortunately, washing is one of those tedious jobs that is never-ending, you think you have found the bottom of the pile, but the next day it's back! Having a laundry schedule will help you stay in control of your dirty laundry piles. This helps me to make sure the kids always have clean school uniforms.
  DOWNLOAD HERE: Laundry Routine Posters from my online store.
CHEESE & BACON MINI QUICHES
I mentioned quiches on the Today Show as a great lunchbox snack. Here is the recipe to my Cheese and Bacon Mini Quiches which are fantastic as a lunchbox snack and can be frozen too.
  GET RECIPE HERE: Cheese & Bacon Mini Quiches from my blog.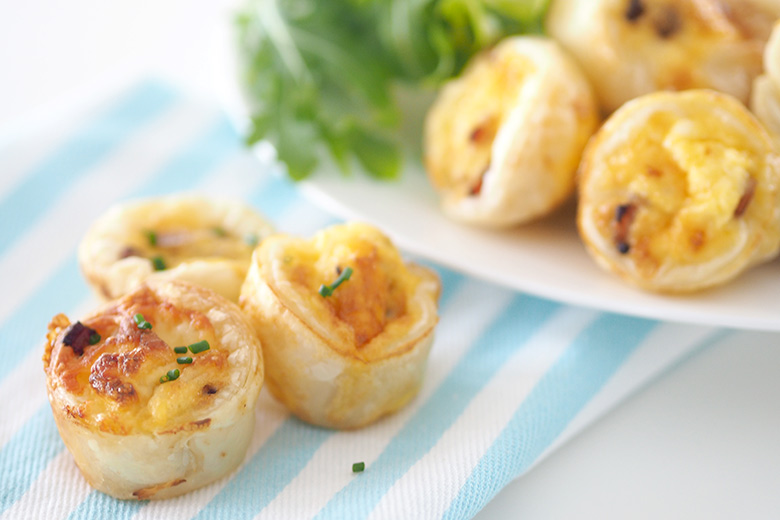 BANANA MUFFIN RECIPES
I also mentioned Banana Muffins on the Today Show, which I had in the fridge at the time of the interview, so thought that I would share that recipe here too. They are another great lunchbox snack that you can freeze for a later date.
  GET RECIPE HERE: Banana Muffins from my blog.
50+ FREEZER FRIENDLY LUNCH BOX FOOD IDEAS
On the show this morning I talked about how I bake and love to freeze lunchbox food for my kids. A while back I compiled an ebook recipe collection with 50+ Freezer Friendly Lunchbox Food Ideas which I guarantee will help you with some great lunchbox food snack ideas.
  DOWNLOAD HERE: 50+ Freezer Friendly Lunchbox Food Ideas from my online store.
WHAT'S YOUR BIGGEST BACK TO SCHOOL THING YOU STRUGGLE WITH?