Ah yes, the kids are back to school. My children are usually pretty excited around this time because they've entered a new grade, get to see their friends again and find out who their new teachers are. They received homework on the 2nd day of school and I'm very proud of each of them because I didn't have to 'nag' them to start their homework, they are not overly thrilled about homework, but they know it needs to be done. We have always had a structured routine when it comes to homework, I know for some motivating the kids to complete their set class work at home can be a nightmare at times. So, I've put together some of my tips on how to get children to do their homework.
MAKE IT A ROUTINE
I find the best time to get the kids to do their homework is an hour or so after school, although every child is different. Some children need relaxation time after school and others get too tired if they wait. Once you find a time that your child is most productive, stick to it. Mine like to come home, chill for a little and then do their homework before dinner, so then after dinner is time with the family. Working on this habit is beneficial as it will start to become part of your child or children's after school routine.
PICK THE RIGHT STUDY SPOT
Ensure that the children's study spot is well lit and free from distractions. I usually like to make my children study where they are away from screens so they are not easily distracted. However, if they are on the computer I monitor their use so that they are not getting sidetracked by the internet. Nowadays they do their homework in their bedrooms, but when they were younger I got them to sit with their computer screen facing the kitchen, so I can easily see what they are working on at a glance.  If they are studying at a desk, make sure it is clear of any mess.

HAVE SNACKS READY
I like to give my children a snack before once they get home, before they start their study. This gives them a boost of energy before knuckling down again. Check out my blog post here for some easy after school snack ideas.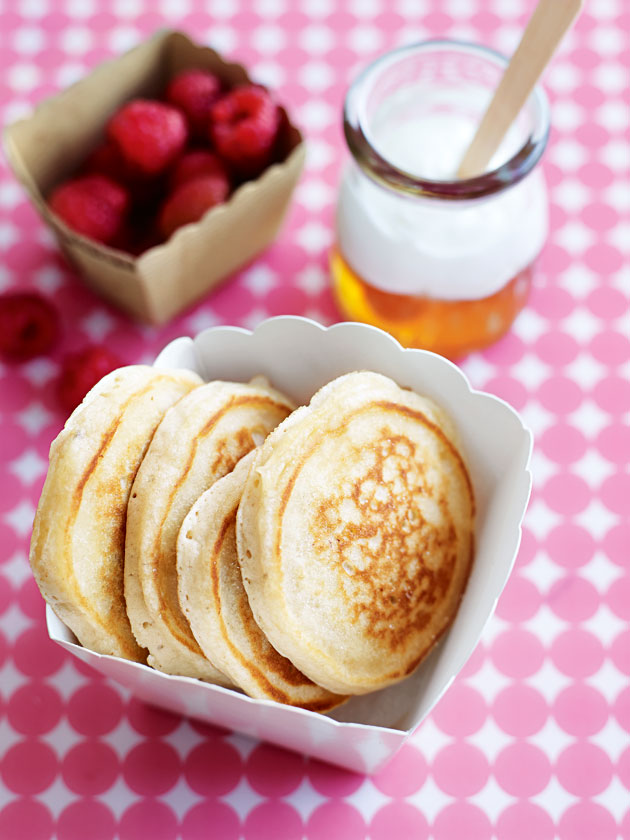 PRAISE THEM FOR GOOD WORK
If they receive a certificate or a good grade on their homework, hang it up on the fridge or make their favourite dinner to celebrate. These little signs of congratulations can be enough for them to keep up the good work. Even words of affirmation such as "You did a great job on your homework this afternoon!" is encouraging.
BREAK UP THEIR WORK
Some homework can be completed over a few days. Break it up into parts so your child doesn't get overwhelmed or lose enthusiasm. This teaches time-management skills. I used to read home-readers with the kids just before bedtime.  Time with each child reading out loud, then when I was with their siblings it was independent reading time.
I have made a few personalised routine charts recently for mums in the community who have added Home Readers into their afternoon/evening routines. I have included some examples below, you can order charts here.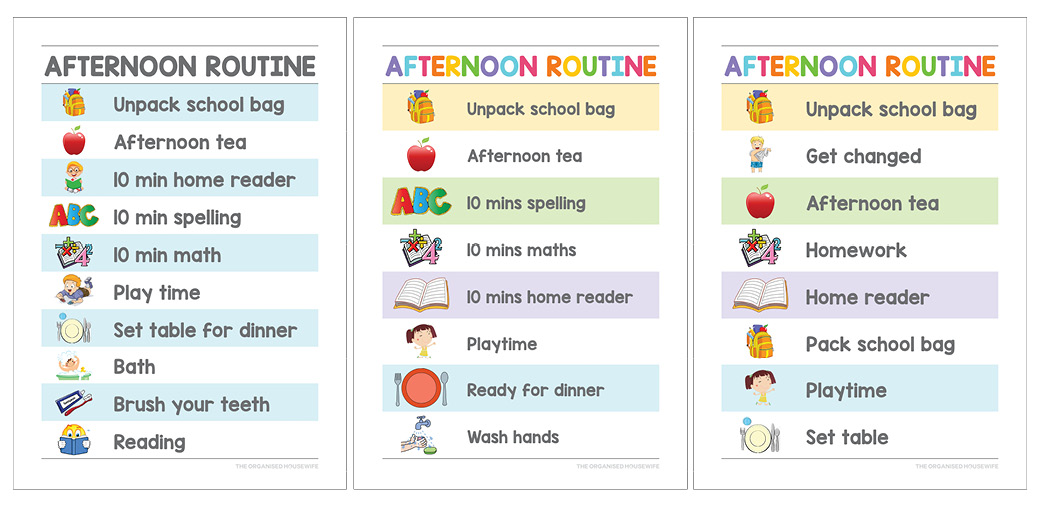 I like to use a homework planner to help my children assign their work over a few days, plan for tests and creating study days. Older children should be able to fill it out themselves. It is available from my shop here.
ENCOURAGE SELF-LEARNING
Schools assign homework so that children develop the ability to self-learn. The idea is that they can research and learn independently, and this is a huge part of growing up. It is important that you give your child space and opportunity to develop their research, writing and time management skills. In the younger grades, sitting with your child is necessary for them to work through their tasks, but try not to overrule and answer everything yourself. Encourage your child to find their own solutions and create their own opinions. Don't re-write or change their answers, instead give them pointers or ask how they came up with that answer. It is also good for the teacher to see if they get something wrong so the teacher is aware that they still don't grasp the concept being taught.
TURN IT INTO A GAME
If your kids are younger, they might find homework a boring task compared to playing outside… funny that! Coming up with some games to help them with their math questions or even creating songs for their spelling can sometimes make their homework a little more bearable.
Do you have any tips to help the kids do their homework?