When my kids started kindy I kept the kid's school bags in the pantry, as they really didn't need them while at home as all we packed in them was their lunch. It was unnecessary to have them cluttering up their bedroom. But soon, their bags were cluttering up my pantry, on the floor being kicked around when I was looking for something. It was then I realised I needed a better solution for storing school bags.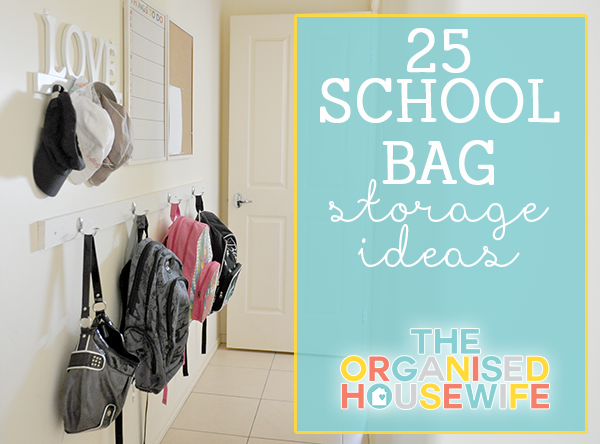 In our old home we created a 'school bag nook' in the hallway leading to our garage. It is the perfect place, as nobody ever enters the hallway except the family. I wanted to keep the bags off the ground to make it easier when cleaning. Initially, I started with wooden hooks on the wall, these were fine for kindy school bags, which were rather light.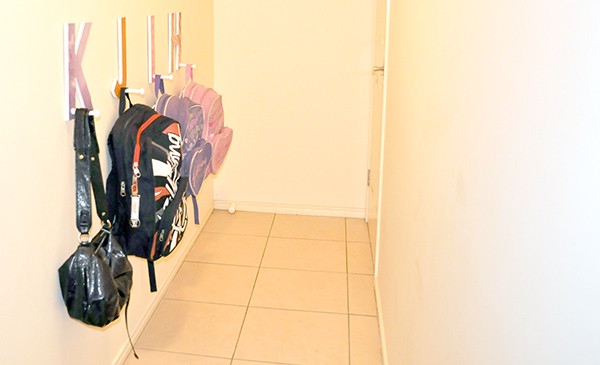 However, when the kids start school the hooks began to fall off the wall as their bags were heavier. I loved the concept we had so I adapted it to make it sturdier. You can read how I made it here. We have since moved from this house, but this was one sturdy bag rack and functioned really well.

Having a dedicated space for the kid's school bags will help keep their bedrooms tidy and give the kids no excuse to leave their school bag on the floor around the kitchen. I've shared more ideas below to inspire you to create your own School Bag Storage Nook.
---
More School Bag Storage Ideas
Homework area and School bag storage I created for a reader a few years ago, read more here.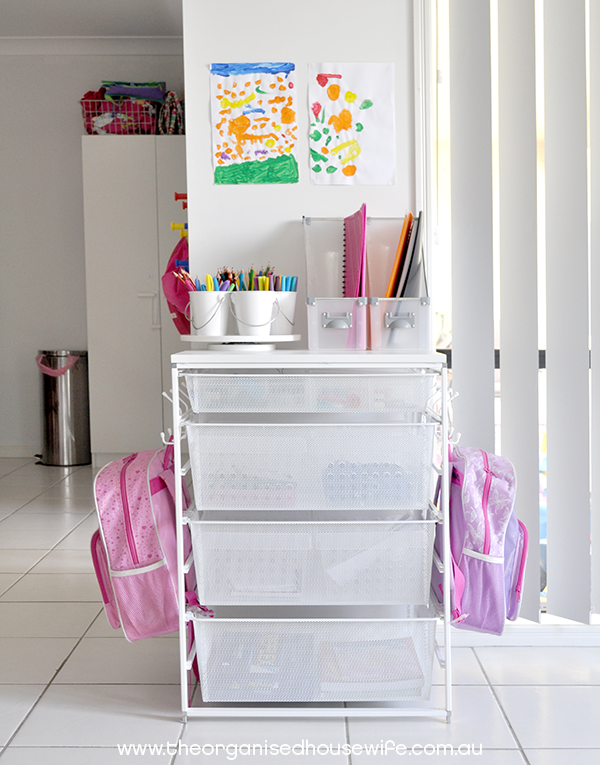 Mum of 5 Jacquie shares how she keeps her school bags organised here.
Clever utility area | Better Homes and Gardens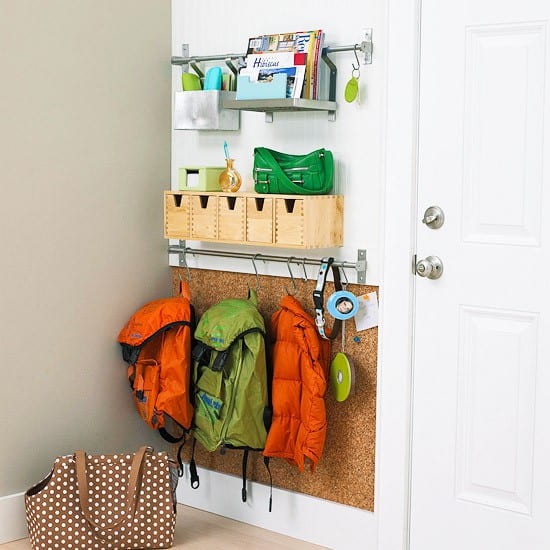 I've seen inexpensive bookcases like these at Big W or The Reject Shop, place the shelves where you want to create perfect cubby holes to hold shoes, bags etc | Renee C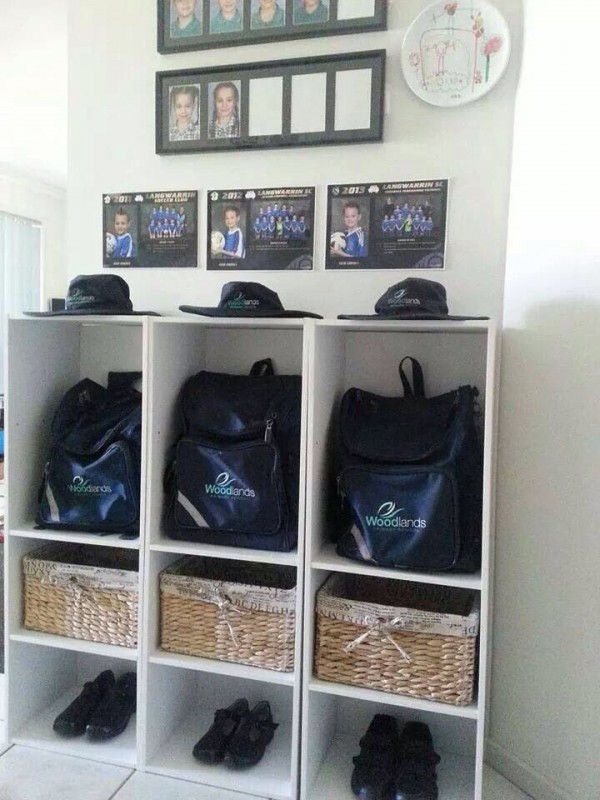 Great organised space | 5 Little Reasons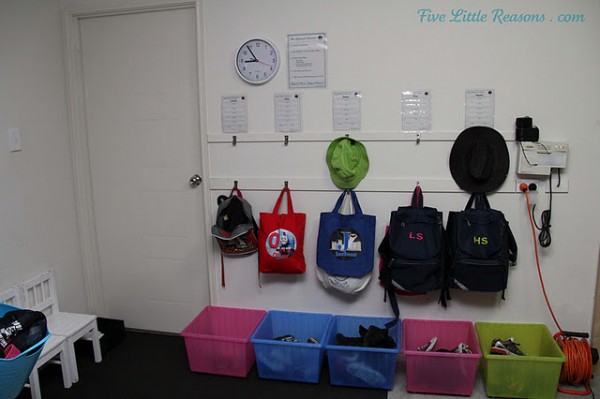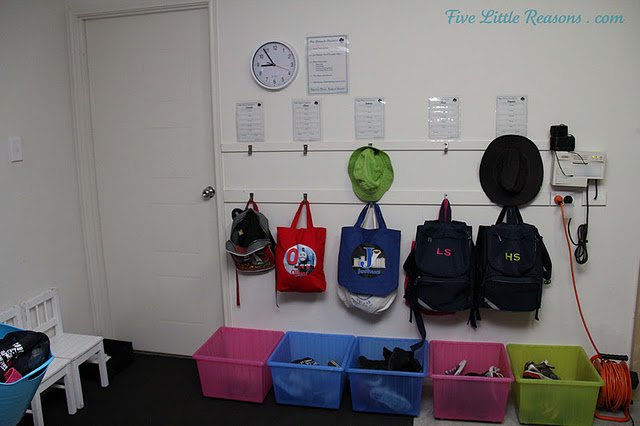 Bags and Book Storage | bebe a la mode designs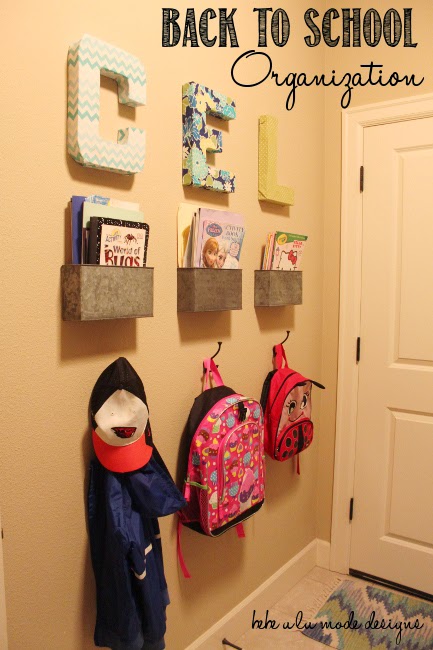 Family Command Centre | From Overwhelmed to Organized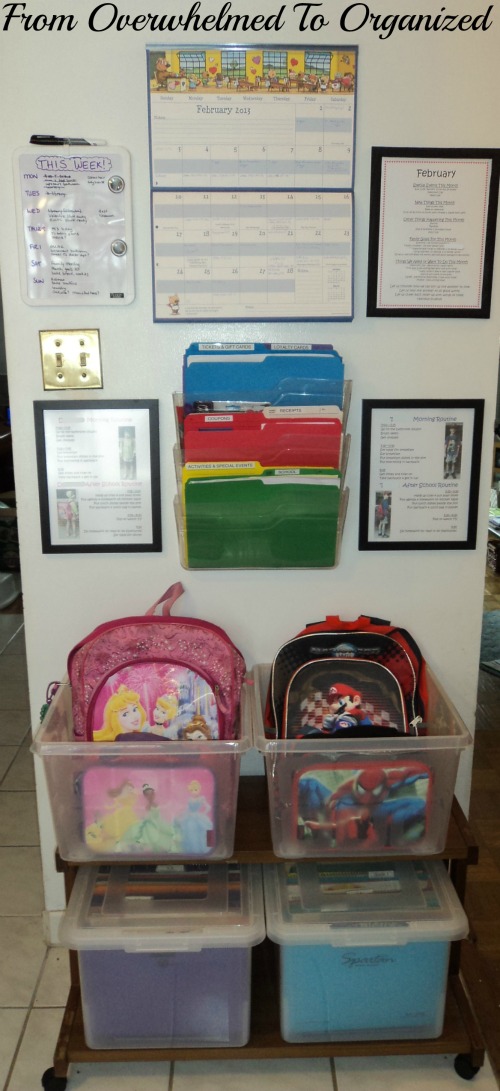 Love the shelf above the books | Get on with it already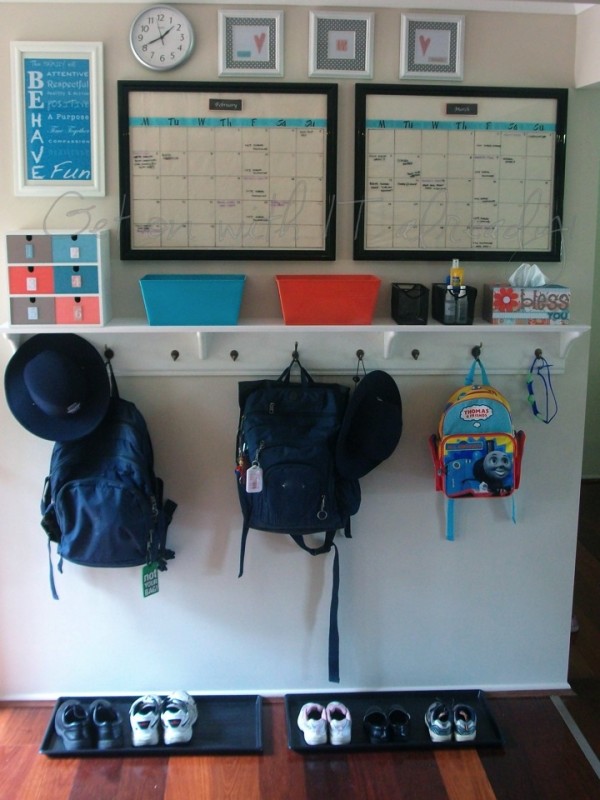 That black board could be put to many uses | Home is Right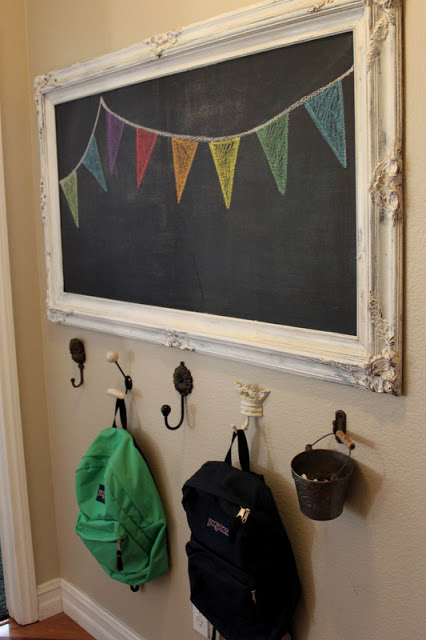 Great use of photos | Little Daisy May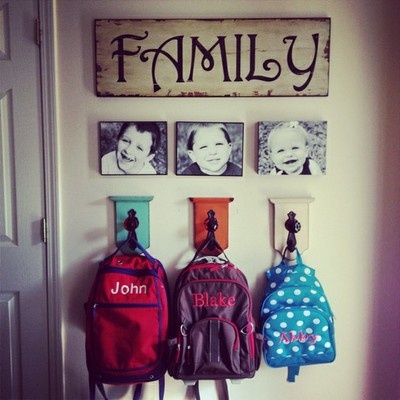 Shevles above hooks seem to be very popular | Young House Love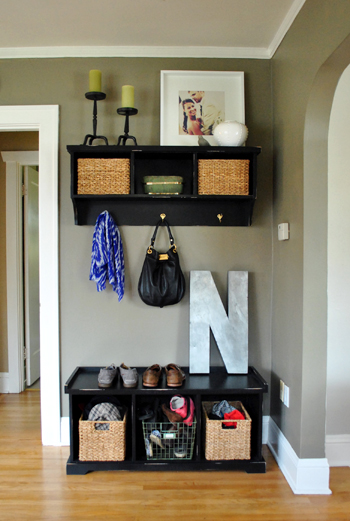 Love the artwork | Emily A Clark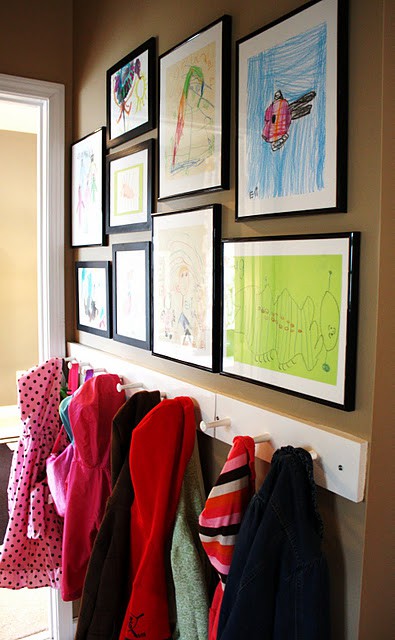 Another command centre | Emily Ritchie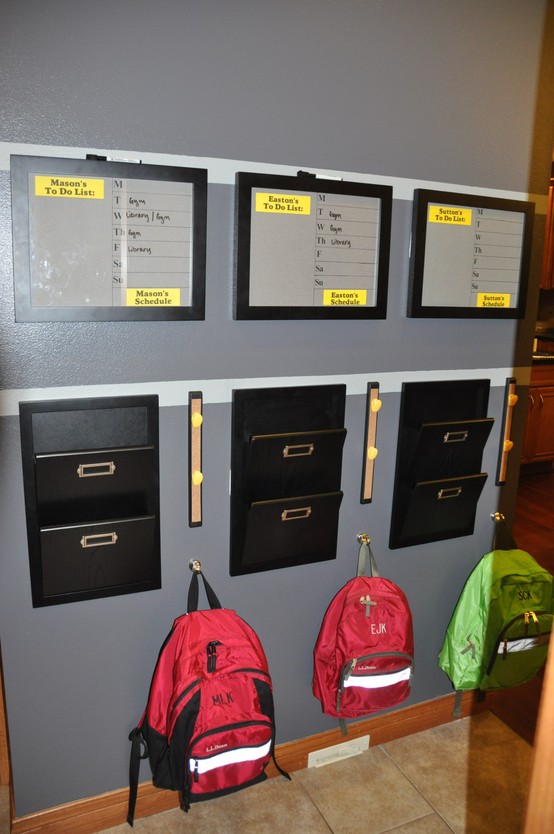 Storage for four | Jeannie Stumme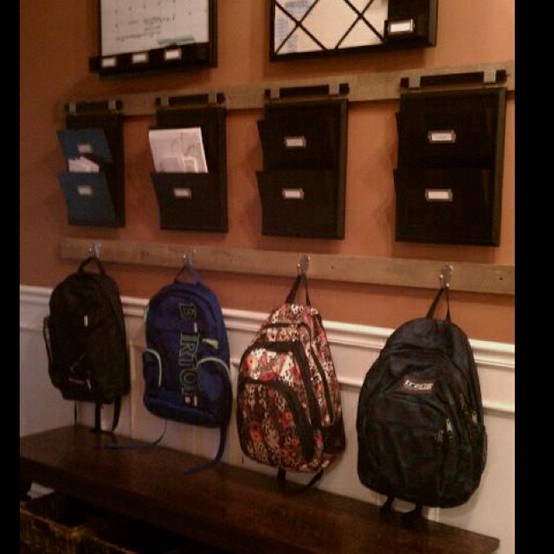 More shelves | Kevin and Amanda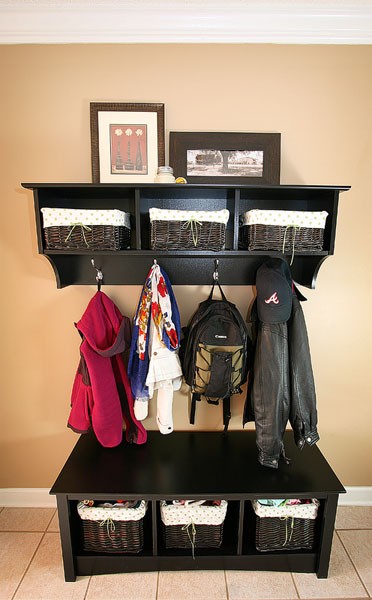 Baskets above | Better Homes and Gardens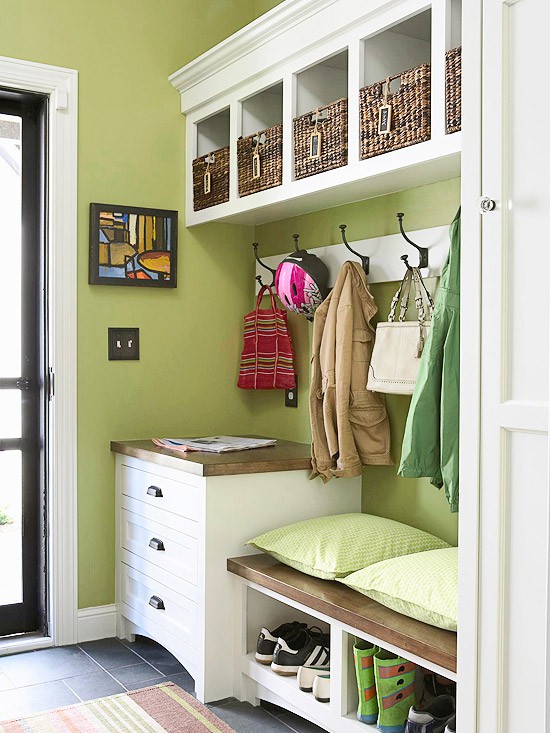 Using the space under the stairs | Martha Stewart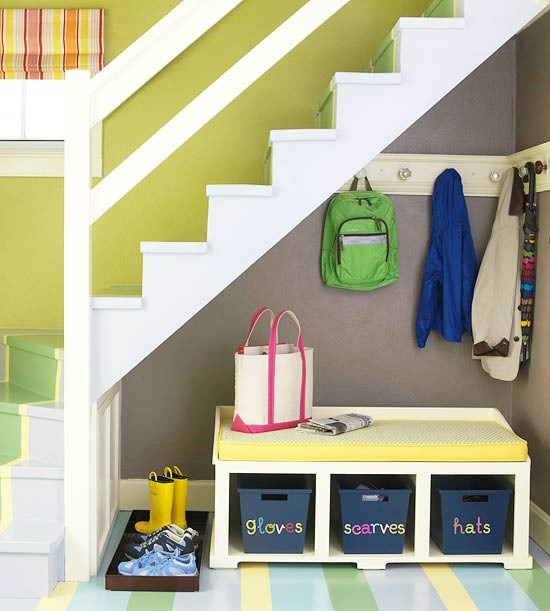 More baskets above | Ebom Lifestyle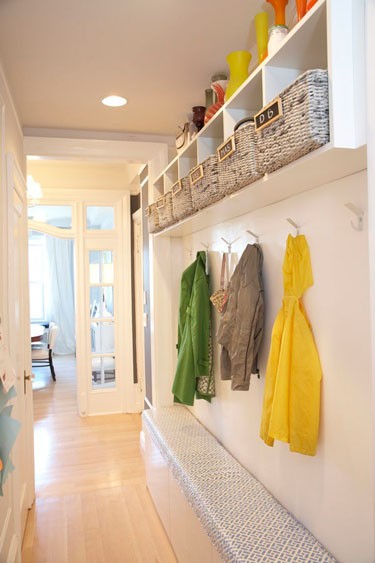 Not just for school bags | Suddenly Inspired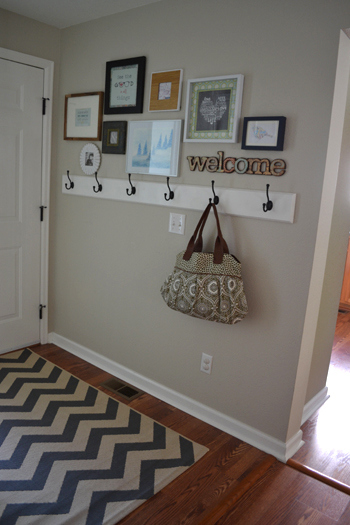 So many possibilities for the shelves | Better Homes and Gardens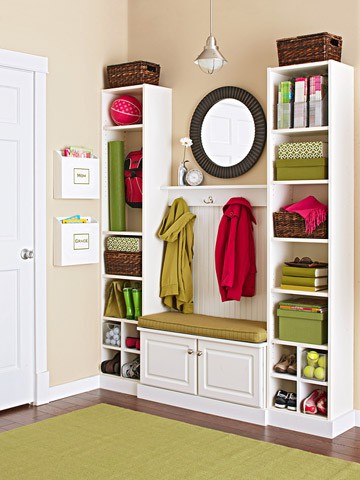 Simplicity | Jenna Sue Design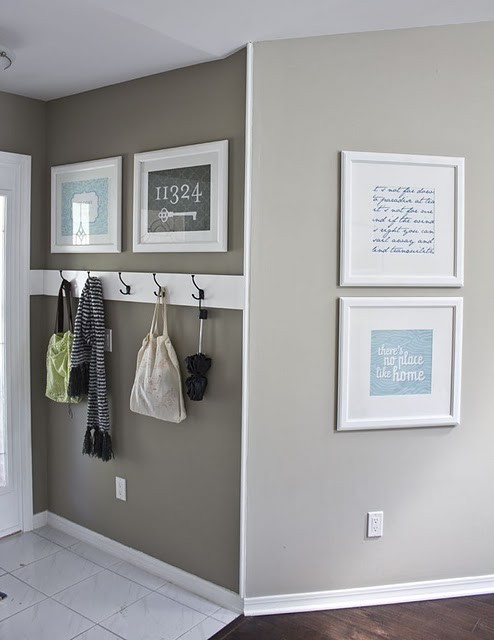 Tidy Command Area | Martha Stewart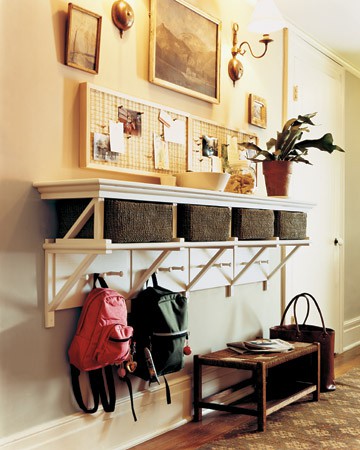 Hanging up clothes too | Junk in the Trunk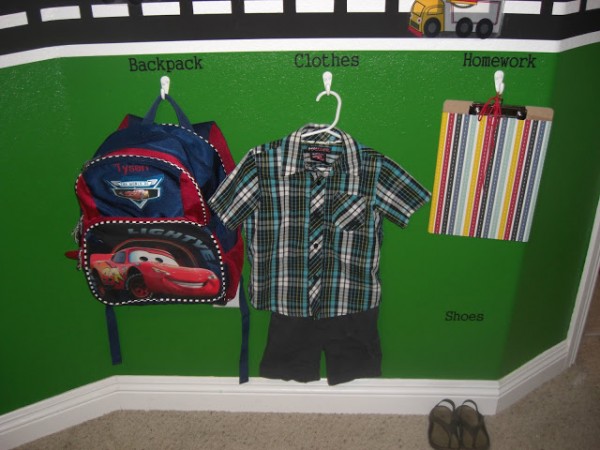 Do you have a school bag nook, I would love to see a picture, please email it or share on our facebook page
The Organised Housewife Facebook Page.

Click here to view all other posts in our Back to School Series