How badly do you want to get organised for 'Back to School' this year? I am going to share 17 of my best 'Back To School Organising Hacks' with you, that will help you do just that!!! I am going to help you to create and personalise your own helpful routines that will keep you and your kids organised for the 2019 new school year. These 17 hacks will even help your preppies be ready for the transition of starting big school, by making things fun and exciting for them. The 'back to school' routine doesn't have to be overwhelming for you or your kids, you just need an organised plan to stick to every day.  So are you ready for my 17 best back to school home organising hacks? See also, my Back To School Planning Checklist for Overwhelmed Parents for more help.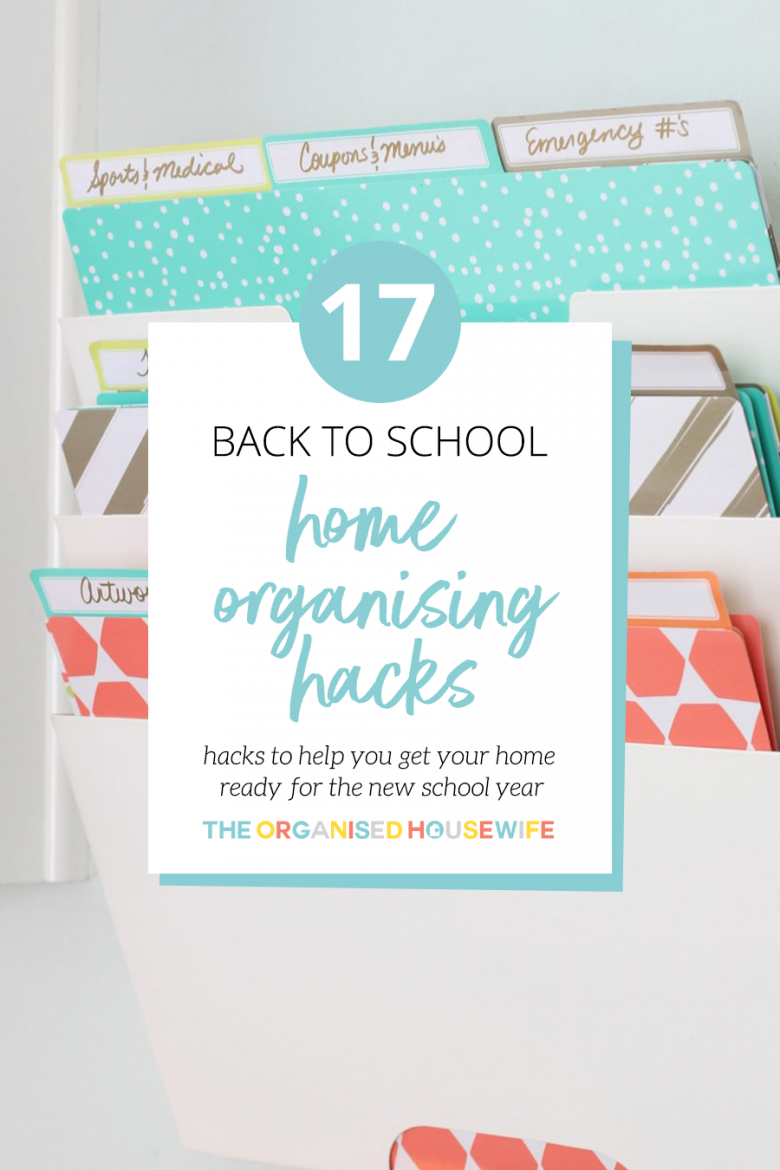 1. SET YOUR KID'S ALARM TO RING 15 MINUTES EARLY
A great way to make sure your kids get up on time on a school day is to set their alarm clocks at least 15 minutes earlier than needed. That way you can run your morning routine ahead of schedule, and allow your kids to have 15 minutes free time before school drop off as a reward for finishing all their morning tasks early. Tasks like having breakfast, brushing their teeth and hair, getting dressed in their school uniforms, packing lunches into their school bags, and putting their shoes and socks on.  I know over the years (and we all have that child), that some kids like to sit on the toilet a little bit longer than needed or they get distracted with toys.
If you're looking for some great kid's alarm clocks, this EasyRead Time Teacher Past/To Alarm Clock is perfect for your preppie that's just starting out and learning to read the time too. Don't forget to also get them into a good bedtime routine, so read my 5 Bedtime Tips To Help Settle Your Child!!!
  ALARM CLOCK: Available online here.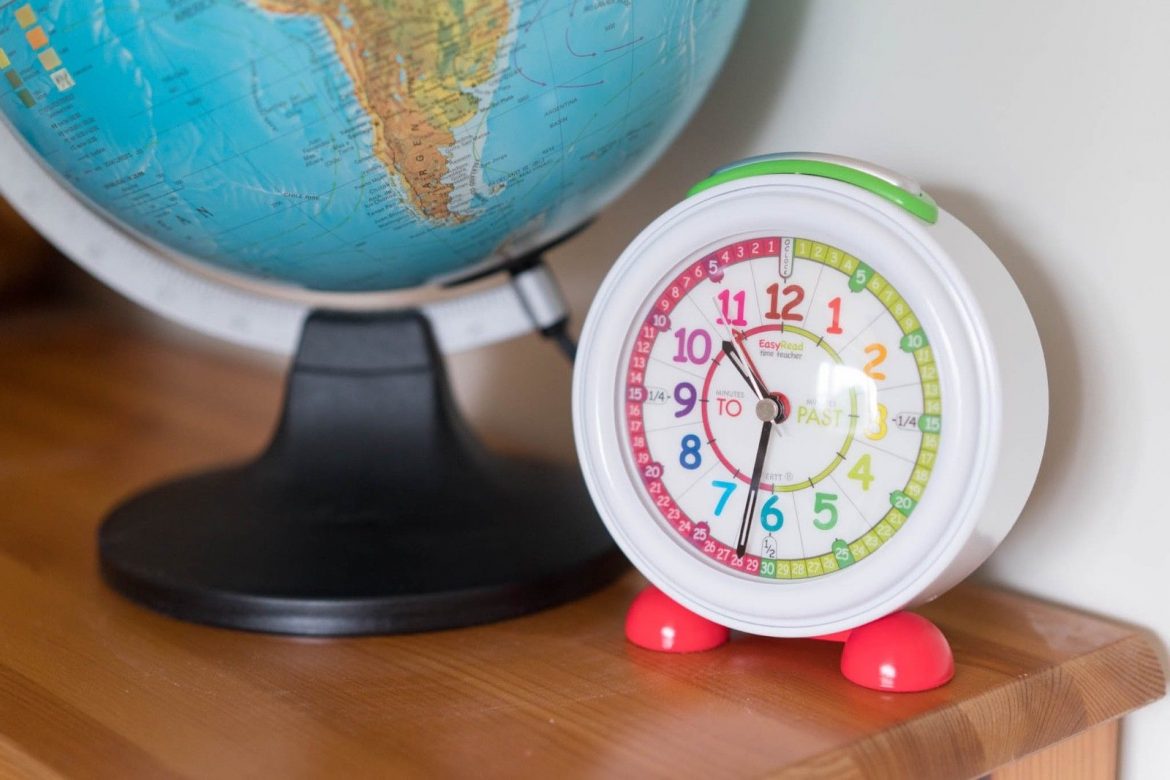 2. FOR THE TEENS – USE A GLASS TO PROJECT VOLUME
If your teen has their phone in their room, a great tip from Sarah Betts is to place the phone in a cup to project the volume. The glass doesn't just work as a speaker to make their music louder, but it also makes their alarm clock louder too… clever!!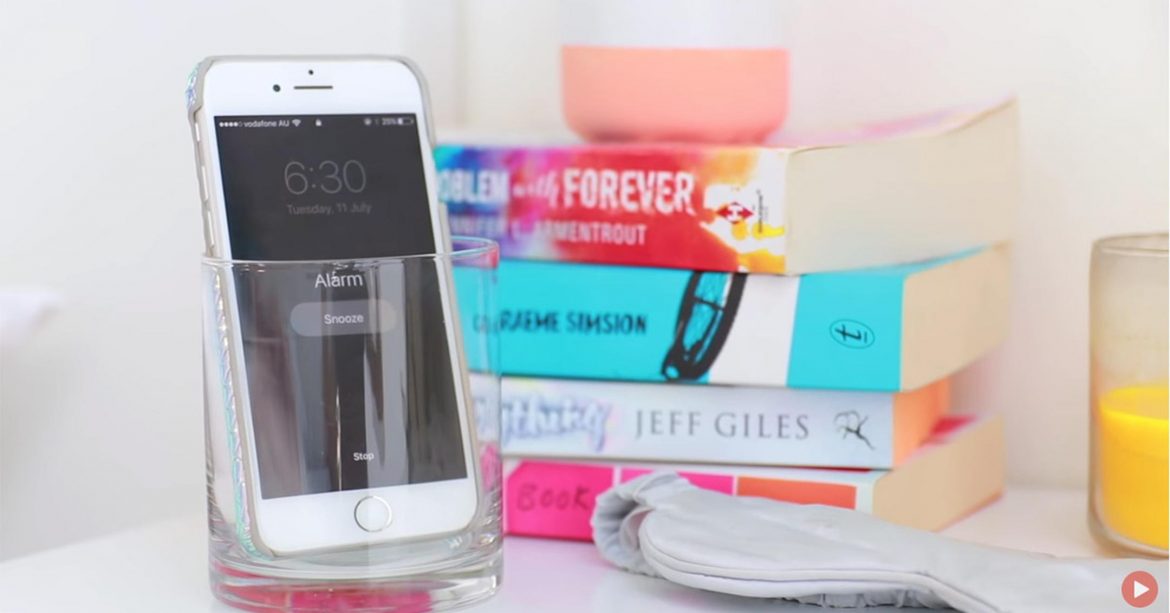 3. HAVE AFTER SCHOOL SNACKS READY
Kids are guaranteed to come home hungry every day after school, and there's nothing worse than hearing that whining sentence "Muuuum, there's nothing to eat!", after they have opened the fridge and pantry and looked around to find nothing that pleases their taste buds. Be prepared and beat them to the punch by creating some healthier options for after school snacks for your kids. Get creative for the little ones and make healthy food fun so that they aren't reaching for the processed sugary snacks.
  READ MORE: 80+Kids Favourite After School Snack Ideas for some inspiration.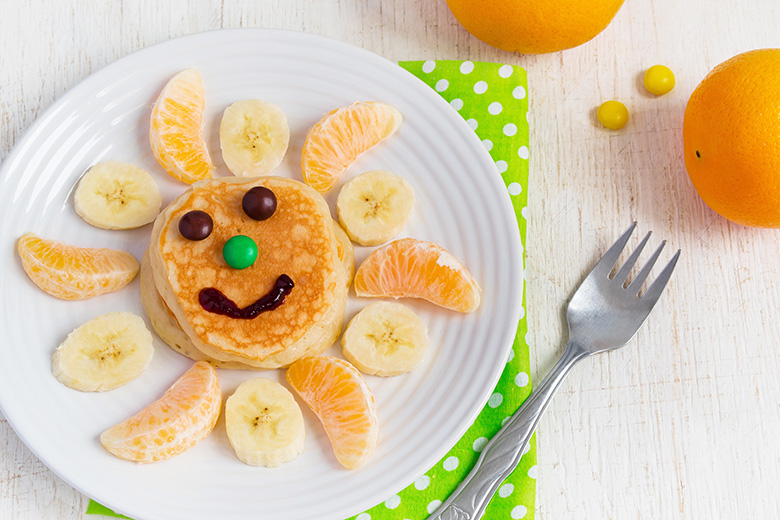 4. SCHOOL THINGS CUBBY
This is a fabulous Ikea hack using Ikea's Billy Book Cases to store backpacks, shoes, jumpers, sporting items etc. Good old Ikea with their incredible storage systems!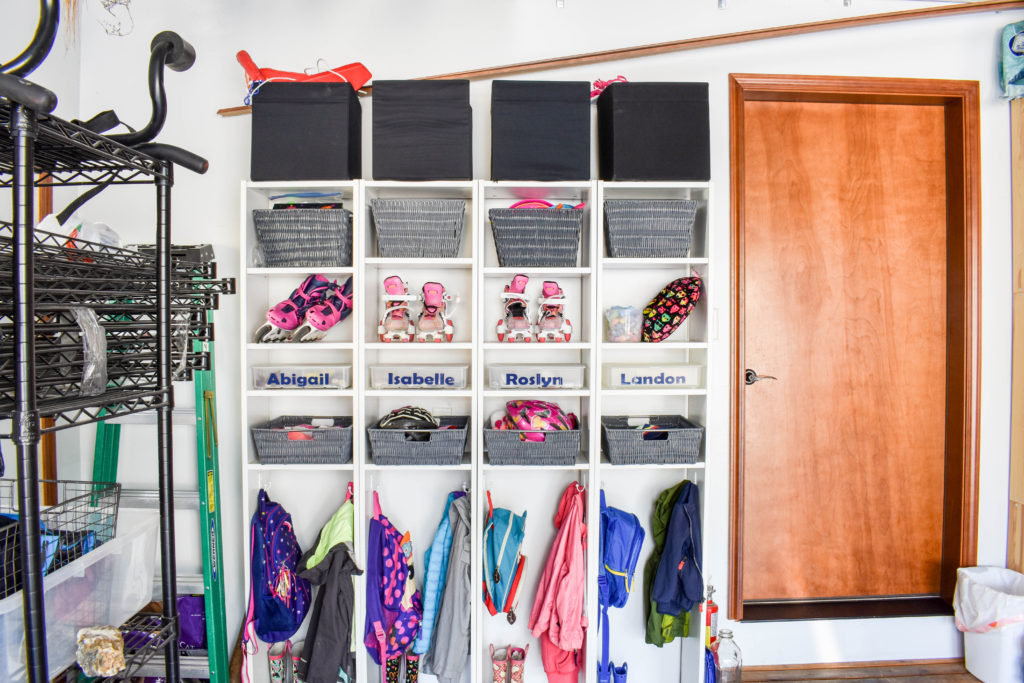 image credit jessica welling interiors
5. ORGANISE A LAUNDRY ROUTINE TO STAY ON TOP OF WASHING
Keeping on top of the laundry each week can be harder than you think. That's why it's good to create a laundry routine that you will stick to, which will help you keep on top of all the piles of washing you need to get through each week.
  READ MORE: Laundry Routines that Work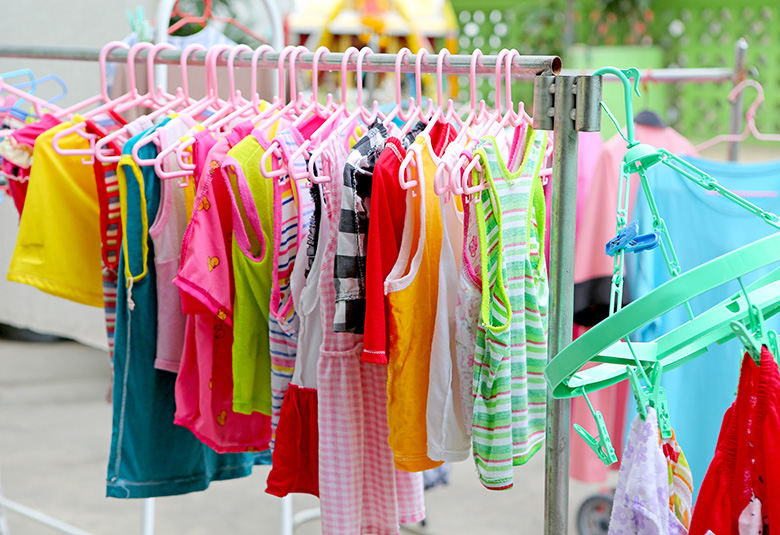 6. SET UP A FILING SYSTEM FOR YOUR KID'S SCHOOL STUFF
Are you the sentimental mum who finds it really hard to throw your kids artwork out, or wants to keep an exam with really good results on it? Save those special kids memories; as well as important school papers by creating a school filing system that works best for you and your family. I will show you my very own 'easy to do' filing system that I have set up for my kids on Thursday, but here's an incredible Mini Office in a Chest Project from Martha Stewart that is pretty clever.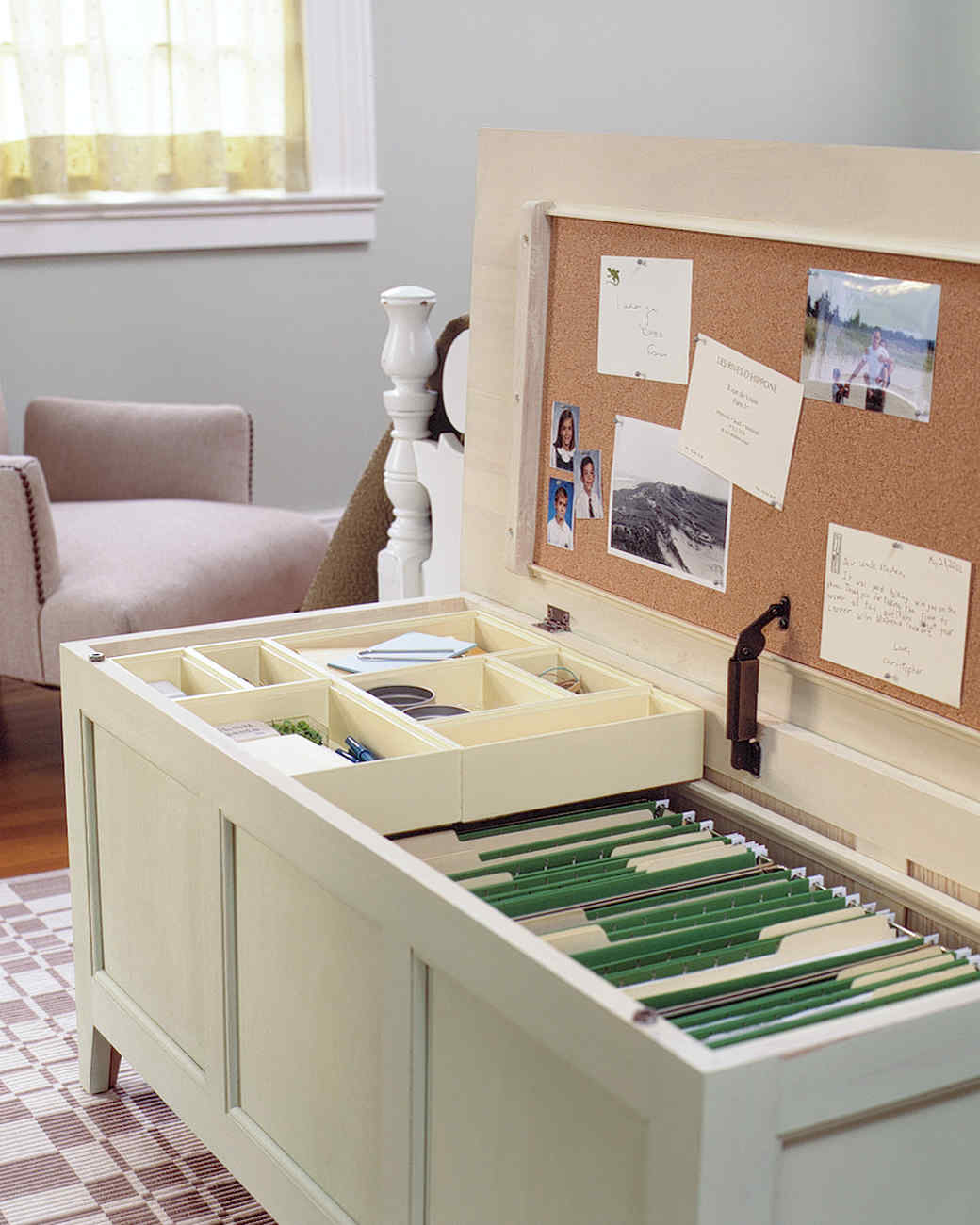 7. MARK YOUR CALENDAR AND PLANNER WITH IMPORTANT EVENTS FOR THE YEAR
I know I've mentioned this many times before, but this is honestly the best way to stay organised for the entire year!! Completely mark your calendar and weekly planner with all important dates for the full year ahead. That includes school recitals, dance and sports lessons, birthdays, school holidays, even when bin days are, when school fees are due and when school excursions are coming up. Plan for the year ahead as much as you can now!!! It will make a huge difference in helping you to be more organised. My 2020 Weekly Planner and 2020 Wall Calendar make doing this incredibly easy – in fact I have actually pre-filled many tasks and dates for you already (plus left you ample room to add your own).
  ORDER HERE: The Organised Housewife 2020 Wall Calendar and Weekly Planner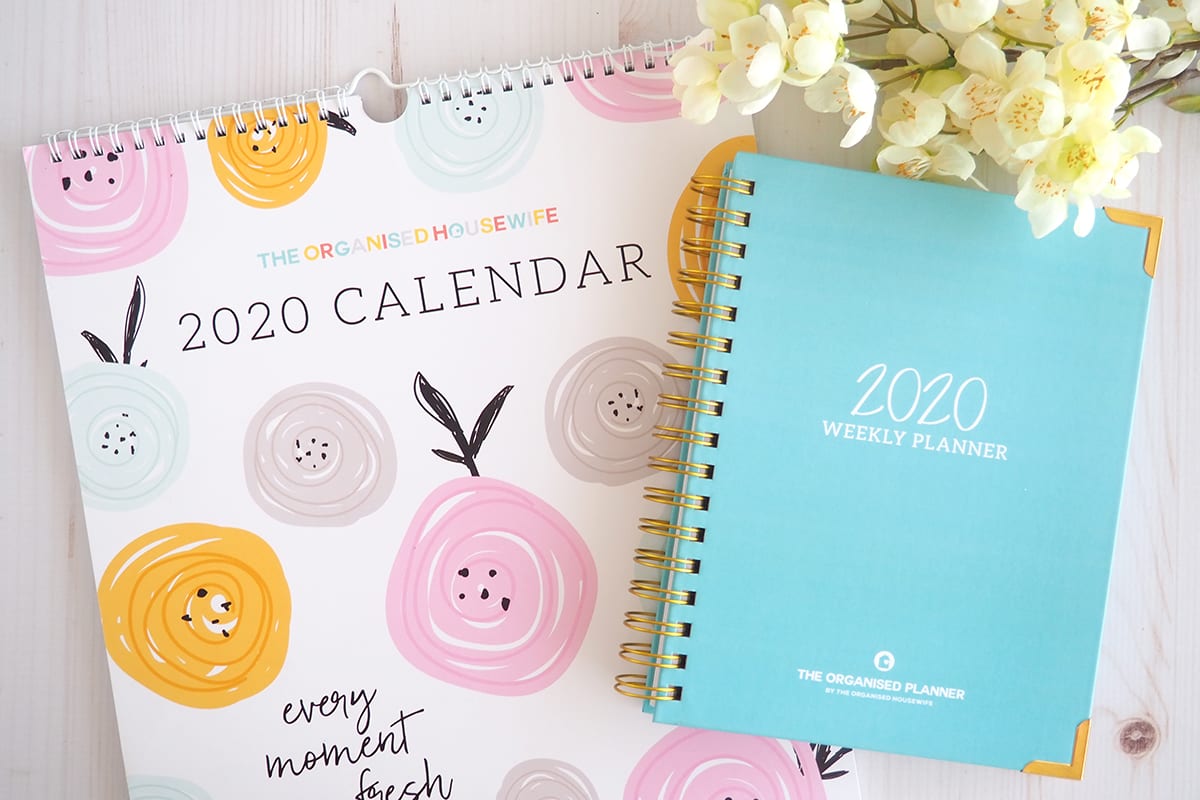 8. HOMEWORK STORAGE ON WHEELS
Another great way to make homework time a little more interesting for your kids is to create a mobile homework station. This way the kids can do their homework on any hard surface and have everything that they need on hand and ready to go at homework time. It's also perfect if you have a little home with not much space!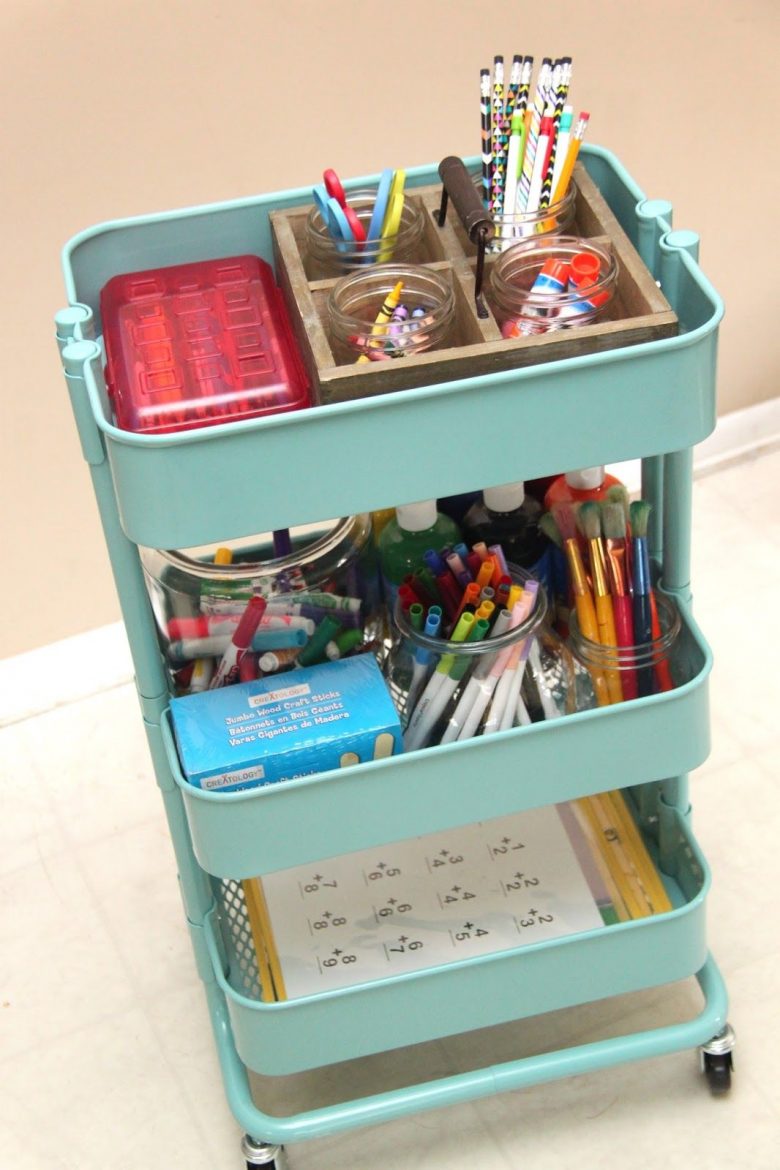 image credit smashed peas and carrot
9. GIVE YOUR KID'S CLOTHES TO CHARITY THAT NO LONGER FIT TO MAKE ROOM FOR NEW STUFF
Are you guilty of purging old clothes that no longer fit your kids? Make some time to go through their old things and whatever they have grown out of, give the clothes or toys away, or donate them to charity. A new school year means that your kids will need more room for new clothes, school stuff and homework areas. If you do this now, you will feel so much better once back to school comes around.
  READ MORE: "My Definition of Purge".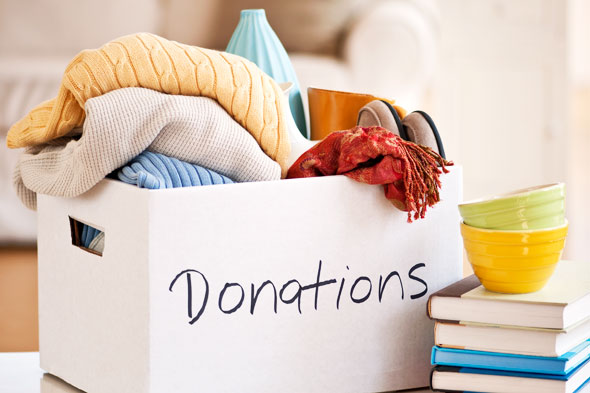 10. NOOK FOR BAGS AND HOMEWORK SUPPLIES
Creating a homework nook, just gives you an area where you can store all your kid's homework stuff, so that it doesn't clutter in spots around the house where it will eventually go missing.
  READ MORE: How to create a similar bag and supplies nook.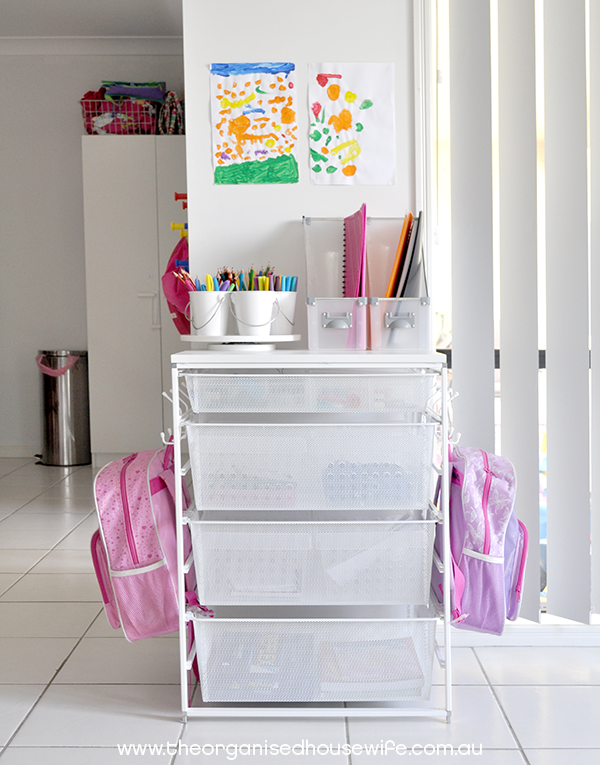 11. CREATE A LUNCHBOX AND AFTER SCHOOL SNACK BOX AREA IN YOUR PANTRY
If you get in early and organise your pantry now, you will have time to create a lunchbox area and quick after school snack area, where you can have easy access to it every day to help you save time. A quick 'After School Snacks Box' is especially good for those parents with older children who work and just don't have much time to cook for their hungry teenagers. I'm at the point where my kids fend for themselves mostly these days, and help me out so much more! Here's how I organise my pantry so that my kids can grab what they need in the mornings and afternoons.
  READ MORE: for my Organised Pantry Inspiration ideas.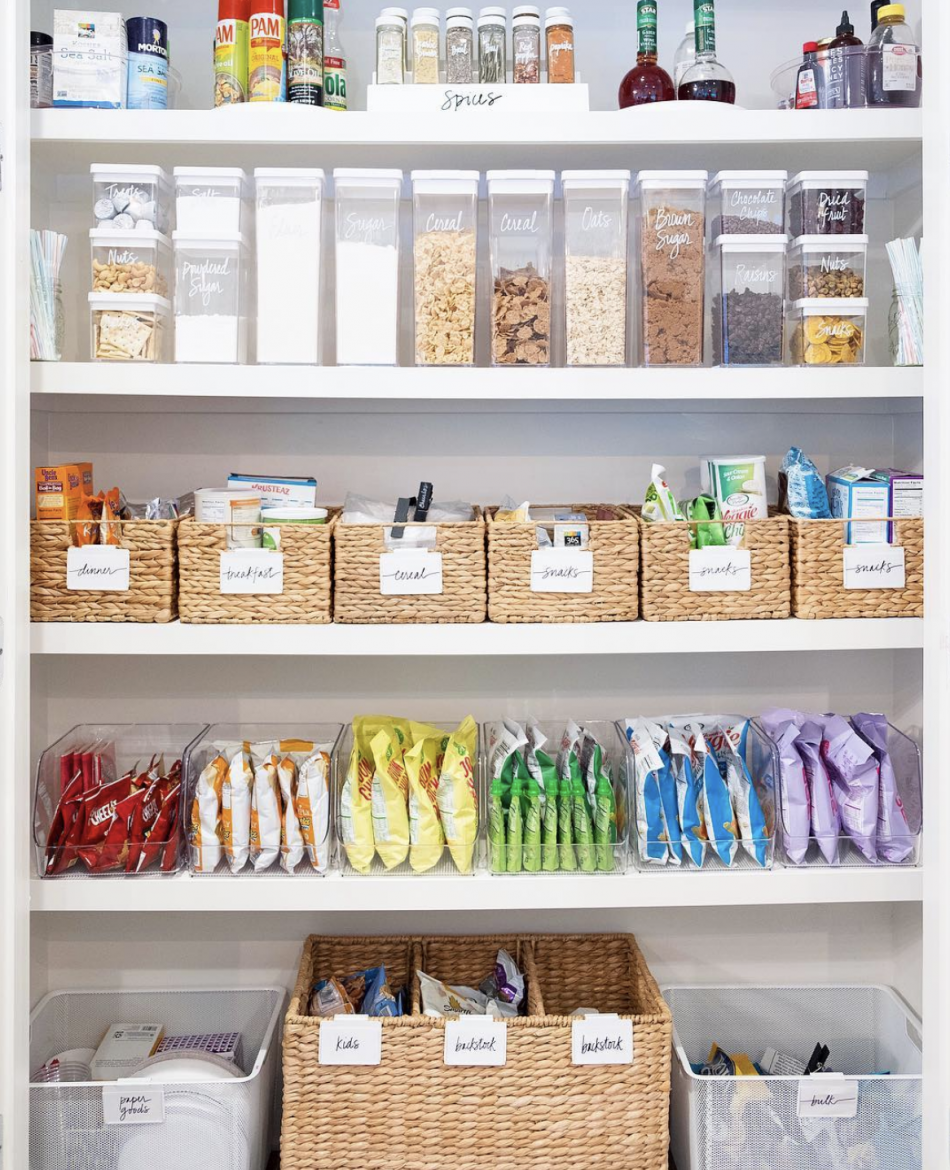 12. ORGANISE A HOMEWORK AREA FOR YOUR KIDS
Creating a special area specifically for your children to do their homework at, is one of the most important things you can do to help your children be, and stay organised during the school year. You don't want to chase them around the house and push them to do their homework. Create a homework station and consider using a Homework Planner to help them stay on track with their school work. Have them sit down at the same time every day and complete their homework. My kids usually get home, have an after school snack and then do their homework, so that they can have their downtime after that.
  READ MORE: How To Get Your Teens To Hit The Books!!!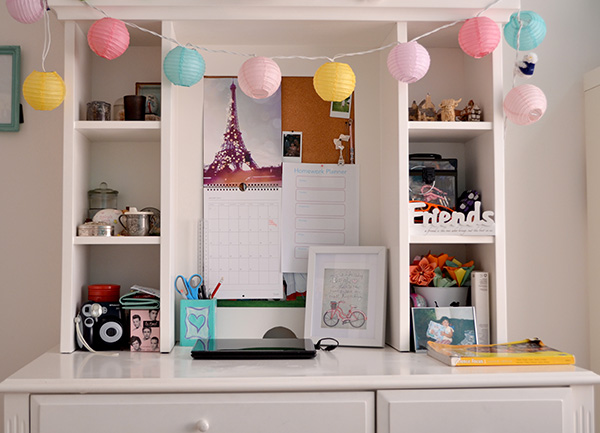 13. HAVE A SCHOOL BAG & SCHOOL SHOE AREA
Ever experienced that stressed out feeling of running late in the morning and yelling at your kids to find their school shoes and school bags? The best way to avoid this is to create a school bag and shoe area where these items get put away after school every day, so that they're sitting there in the morning ready for your kids to grab and put on fast.
  READ MORE: 20+ Practical School Bag Storage Ideas for some inspiration.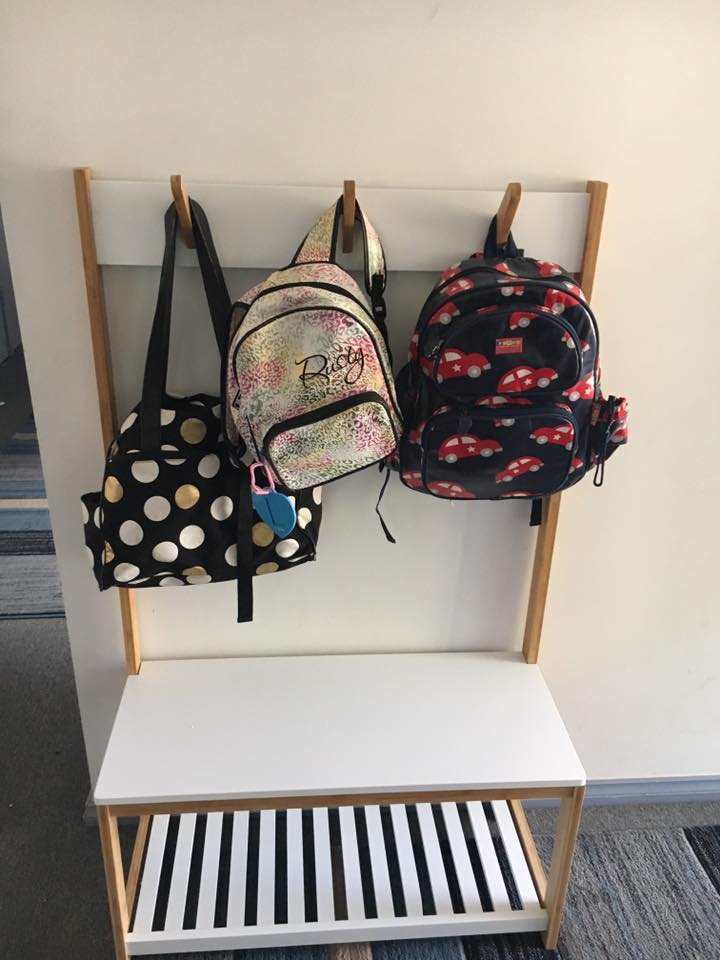 14. ORGANISE STATIONERY DRAWER
Creating a stationery draw helps you to organise the kids better so that when you tell the kids to do their homework, you can easily find the stationery you're looking for, and there are no excuses of why homework can't be done.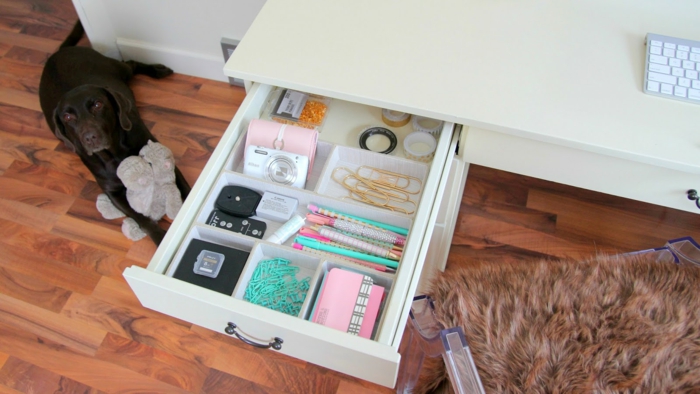 image credit, archzine
15. CREATE A MORNING ROUTINE
Creating a morning routine that best suits your family will help you so much with getting more organised. Depending on what your end looks like, having a list in front of you will guarantee that you won't forget anything, like little Johnny's soccer practice, or little Jane's ballet lessons before school. Download my Morning Routine Chart and create your own personal routine to stay as organised as possible for back to school.
  READ MORE: on How To Make School Mornings Easier!!!
16. PRE-MAKE SNACKS TO FREEZE FOR LUNCHBOXES
Two important things when it comes to school lunchboxes is to make sure that you provide your children with a balanced diet that's as healthy as possible, and to have a functioning lunchbox that will help your children eat well. You need to make the food appetising enough to keep their interest. I love pre-baking freezer-friendly food that can be pulled out on a busy school morning and simply popped into their school lunchboxes.
  CHECK OUT my Lunch Box Recipe Cookbook – it is perfect for creating stress-free school mornings!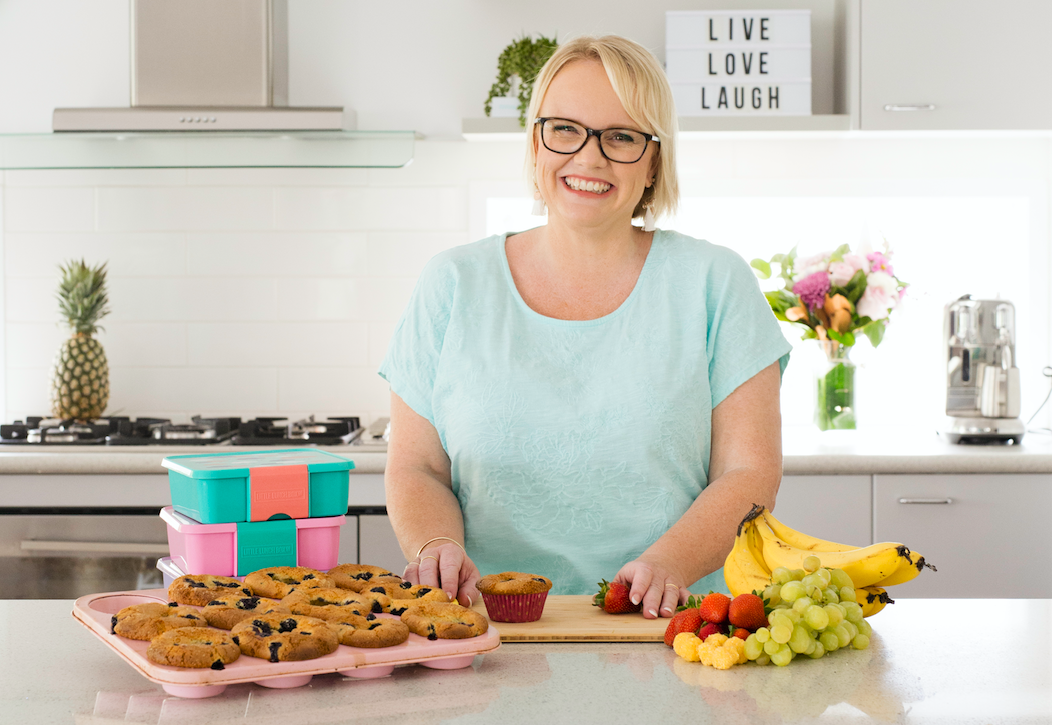 There is also nothing grosser for a child than a squished banana that has now leaked into their Vegemite sandwich. Who wants to eat that? Yuck!!! Check out the Bento Range of lunchboxes we have for one of the best functioning lunchbox systems for kids.
  ORDER HERE: Bento Lunchboxes
17. GET FILES SORTED AND EASY TO ACCESS
Things like school newsletters and bills can get lost so easily if you don't have a secure spot for them. Creating an 'easy to access' document file will make things so much simpler for you. No more embarrassing emails to your kid's teachers, asking for copies of permission slips to be sent home again because you have lost them.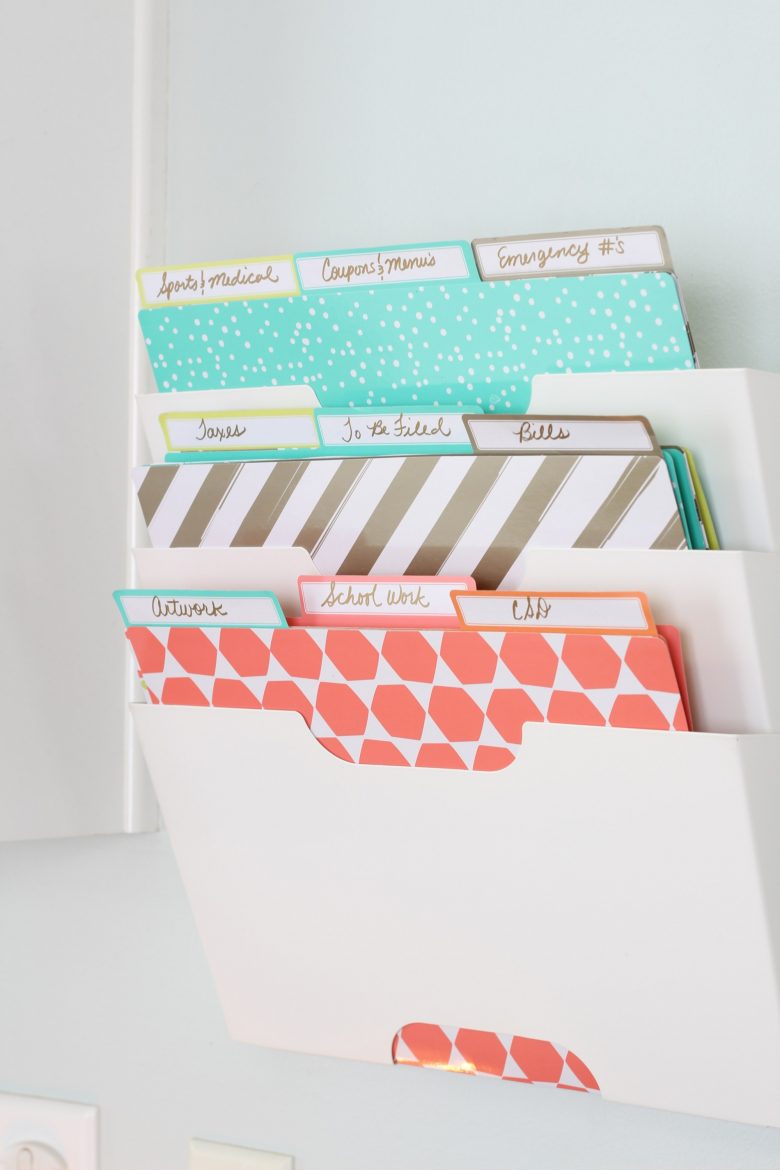 image credit, simple stylings
If you missed my Back To School Planning Checklist for Overwhelmed Parents, be sure to check it out too!!! Also be sure to check out my 2019 Back To School Product Guide to help you finalise your back to school preparation.
WHAT'S YOUR FAVOURITE BACK TO SCHOOL HOME ORGANISING HACK?