This is a guest post by Sara from From Baby to Kids
10 tips to help parents get organised for school
Ensure you buy all the required items that each child needs for school early on as often the shops will sell out early. Some of the things they will need are lunchbox, school uniform, pencil case, books, new shoes, hairclips, school bag, drink bottle, socks and labels for bag, clothes, lunchbox.
Practise with your child getting dressed into their uniform and then see if they are able to go to the toilet independently as often young children will struggle to open their button or zips. Pack a spare uniform or at least a clean pair of underwear in their school bag in case they have an accident at school. Schools will have spare clothes for the children to change into if they need it.
If your child is too young to recognise their name, then put a special sticker or keyring on their bag and lunch box so they know it is theirs. It is also so important to label everything before you send it to school for example jumper, shoes, lunchbox, drink bottle and any special items they take to school like a morning talk item. It becomes expensive to keep replacing these items.
Children can get overwhelmed with the amount of food some parents send and they spend their whole time at recess and lunch eating rather than playing. Send the amount of food that your child would eat in a normal day.  If you want to send more than please explain that they don't have to eat it all and can finish it off after school when they are always hungry!
Practise eating lunch and recess with your child at home in the holidays. This is a great chance to see if they are able to open their lunch box independently and to teach them what types of food they should eat at lunchtime like a sandwich and what they can eat at recess like a piece of fruit or biscuit.
Children feel more comfortable starting school if they know some other children in their class. During the holidays if there is an opportunity to have a play date with another child it may help them to form new friendships and have at least one friendly face to see on the first day.
Talk positive about starting school and their teacher. Children often sense if their parents are nervous or negative about the situation. Explain all the fun things that they will get to do at school like painting, playing on the playground, counting, but also explain that they will have to sit still on the classroom floor, put their hand up to answer a question, listen to instructions the teacher will give and share with other children.
Research has suggested that children who have a nutritious breakfast before they come to school are able to concentrate longer in class and are less restless. If you are time poor in the morning, then set the table up with all the bowls, spoon, cereal container the night before so that all that needs to be done is put the cereal in the bowl and the add the milk.
If children are still feeling nervous about starting school, then explain to them that you will be collecting them as soon as school has finished from the classroom and that school is a safe place to be. Some schools will allow them to bring a special item to make them feel safer or you can put a laminated photo of your family in their bag so if they are feeling sad they can go and have a look.
Try to establish a good routine before school goes back so that children are going to bed at a reasonable time and are feeling ready and rested for school. Children who are tired often feel more emotional and anxious so it is important they get enough sleep. It is also a good idea to practise the morning routine like getting dressed, packing their school bag, brushing their teeth etc. A chart or laminated photos to prompt your child to do it independently can work well.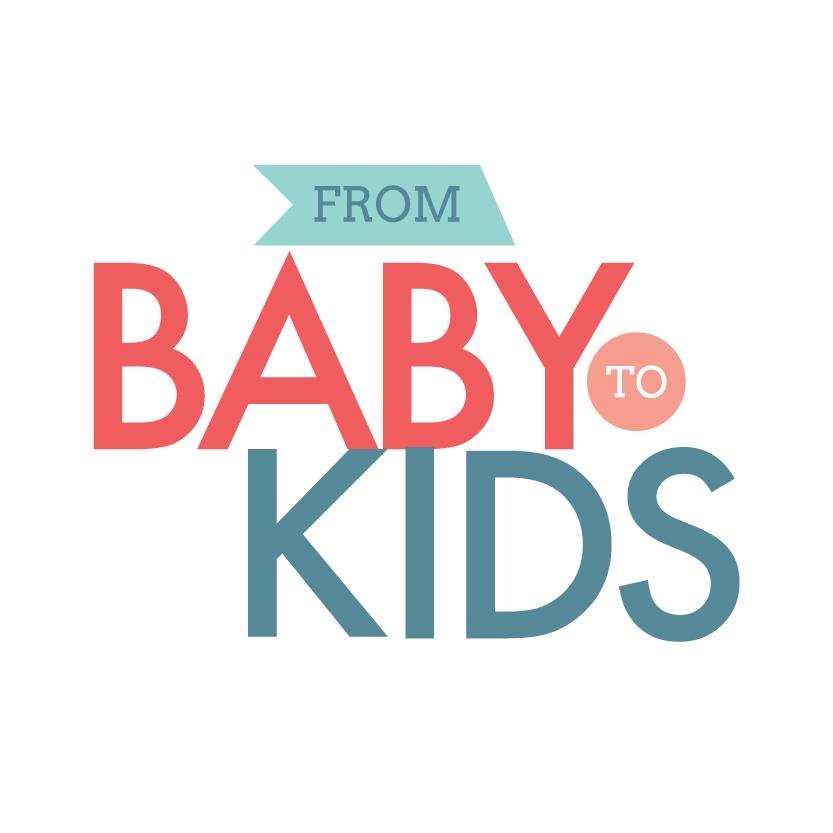 ABOUT SARA – FROM BABY TO KIDS
Sara is a Primary School teacher who has taught from Prep to Year Seven. She has completed her Masters of Education and now is enjoying being a mum to her two gorgeous children. Sara is the owner of the online store From Baby to Kids which stocks lunchboxes, drink bottles, wooden toys, capsule covers, organic sleeping bags and useful baby items.