This post is sponsored by MAGGI
Do you ever feel like your mornings are spiralling out of control and you can't keep up with the daily routine? Don't worry, you're not alone! Whether it's getting the kids to school, feeding the family or the overall functioning of your home – the solution is simple. Being organised will help you keep your sanity and minimise stress, whether it be: saving time travelling back-and-forth to the shops, money buying in bulk or re-buying items you've forgotten, and ultimately when you're sorted, there's less yelling at the kids, and in turn, makes you a happier Mumma!! Here are ten tips that I hope will help you to get your kids organised for the school week.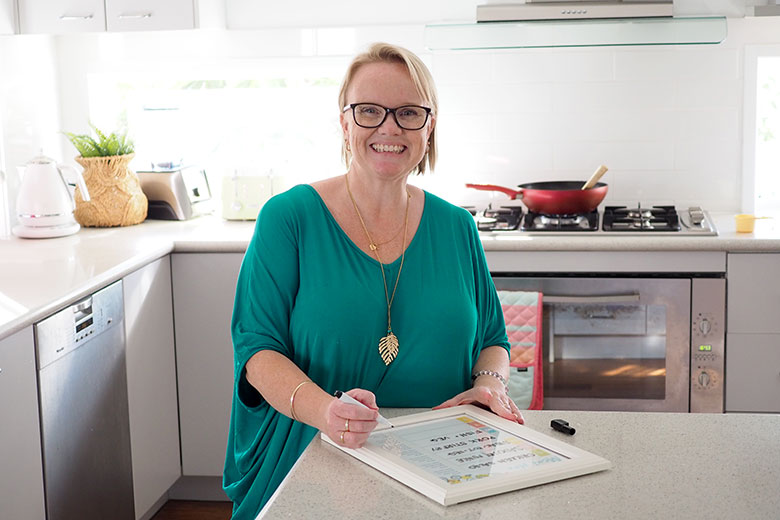 10 TIPS ON HOW TO GET THE KIDS AND YOURSELF ORGANISED FOR THE SCHOOL WEEK
It's as simple as taking time to do a few tasks over the weekend that is a big sanity saver during the hectic school morning rush. These are 10 things I do each weekend to help create calm amongst the chaos.
1. HAVE A LUNCH BOX PLAN
Having a lunch box plan is the best way to make sure that your kids are getting fresh, nutritional snacks for their school lunches. Plan ahead, use a lunch box plan and prepare and bake meals in advance so that you always have healthy food ready to pack into their lunch boxes. Try my new lunch box planner pad to help organise your kid's school lunch boxes each week.
  ORDER HERE: Lunch Box Planner Pad
2. HAVE A DINNER PLAN
Weekly meal plans really do work. I've been planning my dinners for years and it's simply the best way to stay organised and on top of cooking family meals. With a meal plan, you can plan a week of meal ideas so that you know what you're going to be cooking, which helps you to organise your weekly shopping list – this way you have everything you need ready in your fridge or pantry, and you save yourself so much time and don't have to run around after school urgently buying food for dinner.
  DOWNLOAD HERE: Dinner Plan

3. DON'T FORGET ABOUT AFTER SCHOOL SNACKS
So that your kids aren't reaching for processed sugary snacks, have some healthy after-school snacks ready to go for them. Kids will be hungry when they finish their school day and will need something to eat before they settle and do their homework.
Being organised and having options available is beneficial – MAGGI 2-Minute Wholegrain Noodles are a favourite with my three kids because they're super versatile and you can make a wide variety of yummy after-school snacks.
They're also high in fibre and made from the goodness of wholegrains – I like to add loads of colourful vegetables and lean meat to them to ensure the kids are eating a perfectly balanced dish, both after-school and even for dinner. Here are my 5 Quick Ways on How to Jazz up 2-Minute Wholegrain Noodles.
Depending on how old your kids are, they might be able to cook and create these meals themselves after school. If they are early-teens like mine, they can actually be a big help by preparing their own 2-Minute Noodles and help to create some delicious dishes for themselves.
  Read More: 5 Quick Ways to Jazz Up 2 Minute Noodles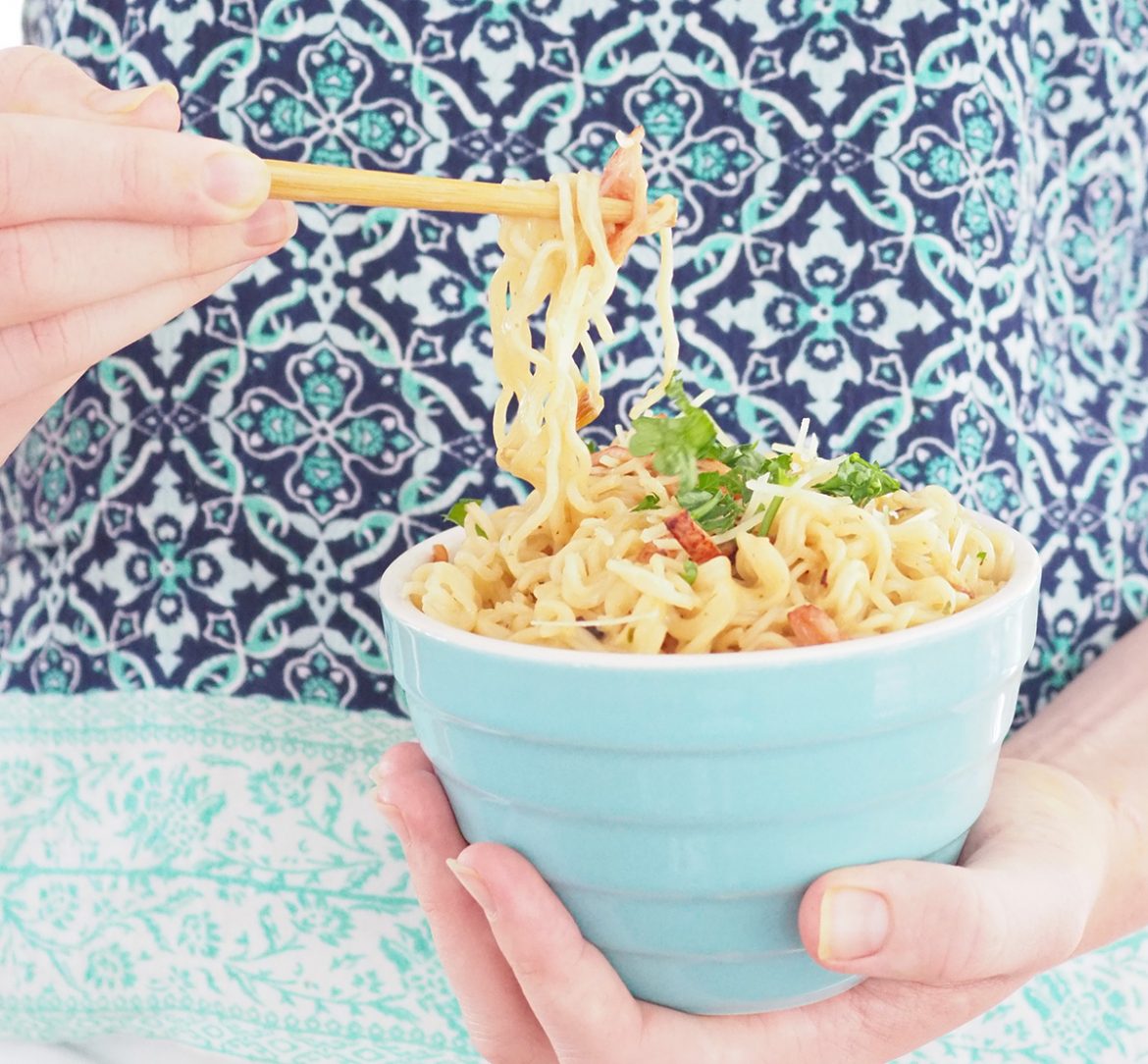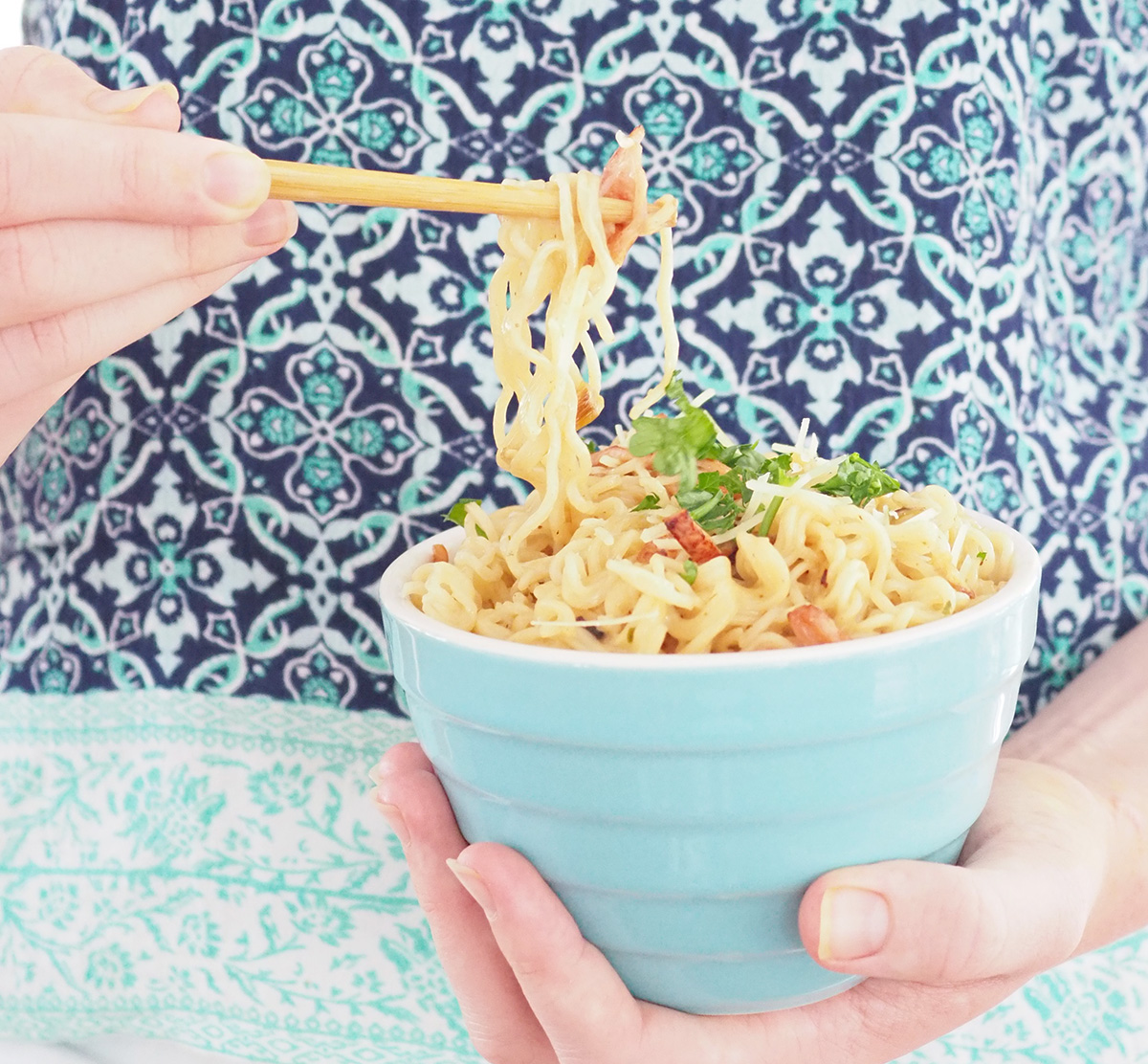 For more ideas for healthy after-school snacks for your kids, check out my printable List of After School Snack Ideas. The list is bound to inspire you and your kids with after-school snacks.
  Read More: Printable List of After School Snack Ideas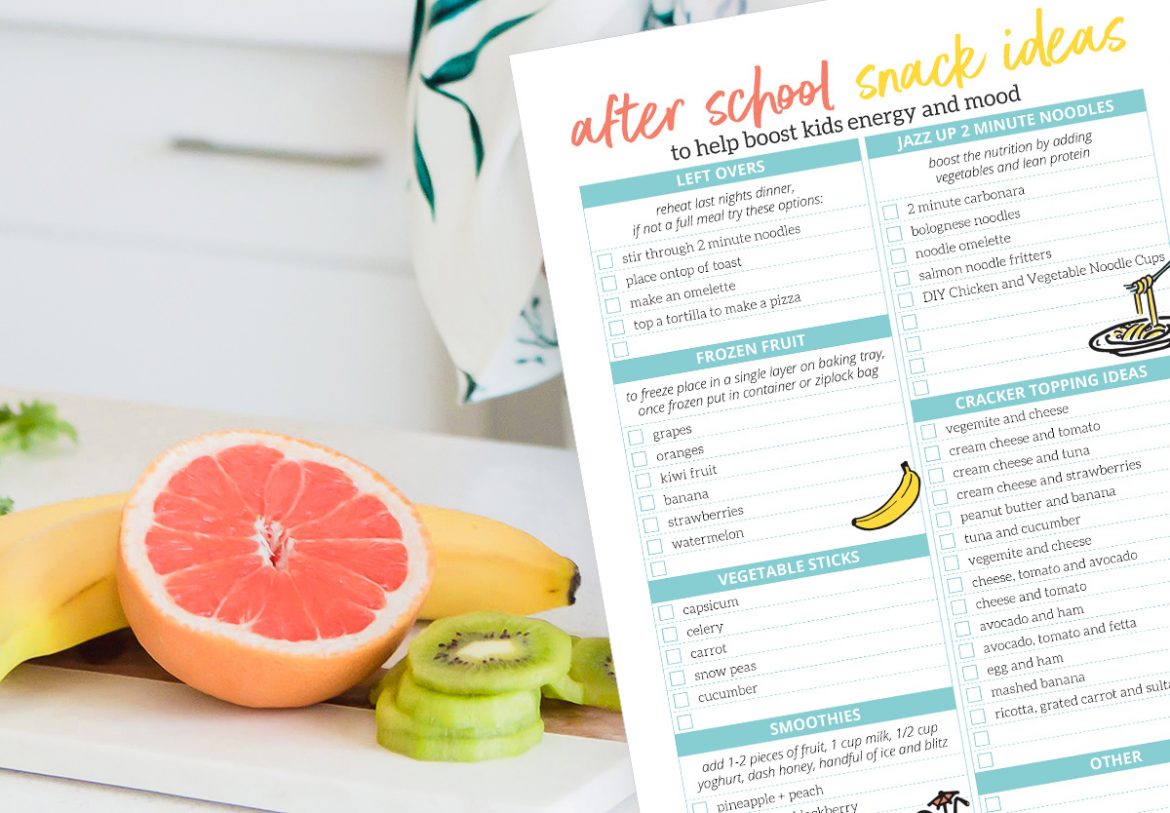 One of my readers, DEE had a great suggestion on how her family jazz up MAGGI 2-Minute Noodles: We love to use them in our mince chow mein or with pesto. They are also great to put with meatballs as an alternative to using spaghetti!
I LOVE putting my community's tips to the test, so thought I would try Dee's. I added some pest and feta with my MAGGI 2-Minute Noodles, and it was seriously amazing. Thanks for the MAGGI tip Dee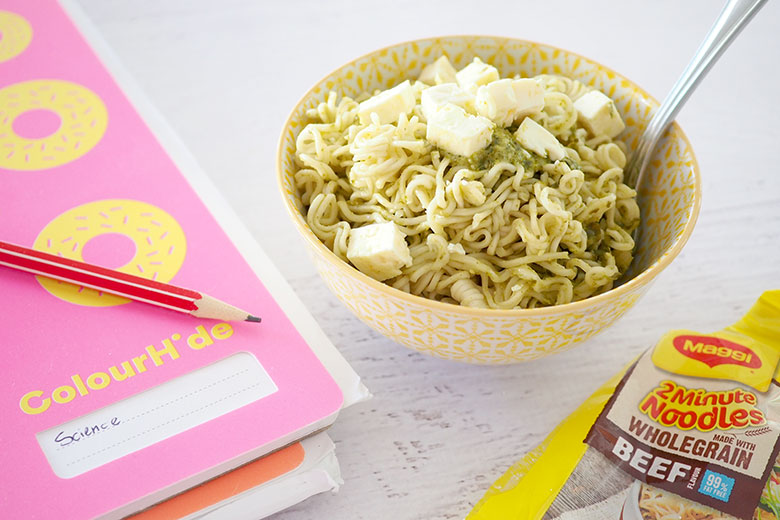 4. GROCERY SHOP ONCE
Grocery lists are not only helpful to help keep you on track on what to buy, but they really are a necessity to ensure the home is functioning smoothly and to minimise unnecessary trips to the shops. Put them on your fridge and fill them out throughout the week when you run out of something like toilet paper, tomato sauce and all those little annoying things you always forget when shopping.
A grocery shopping list helps you to focus on only going to the shops once, so you have everything you need when it comes time to pack lunches, prepare after-school snacks and when cooking dinner – I honestly can't live without mine!
  DOWNLOAD HERE: Grocery Lists
  READ MORE: 7 Reasons Why You Should Use Grocery Lists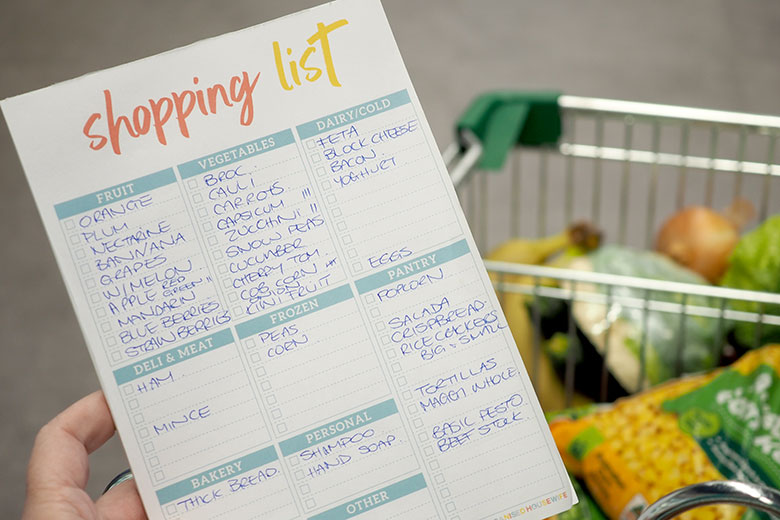 5. ORGANISE YOUR FRIDGE
Organising your fridge is just as important as organising your pantry. An organised fridge in the mornings, helps so much with getting breakfast and school lunches prepared. Create different sections in your fridge, so that it's easy to find and grab what you are looking for. I love labels and I label anything that can be labelled, so consider a good labelling system to help you be more organised.
  READ MORE: How To Organise Your Fridge And Keep It Tidy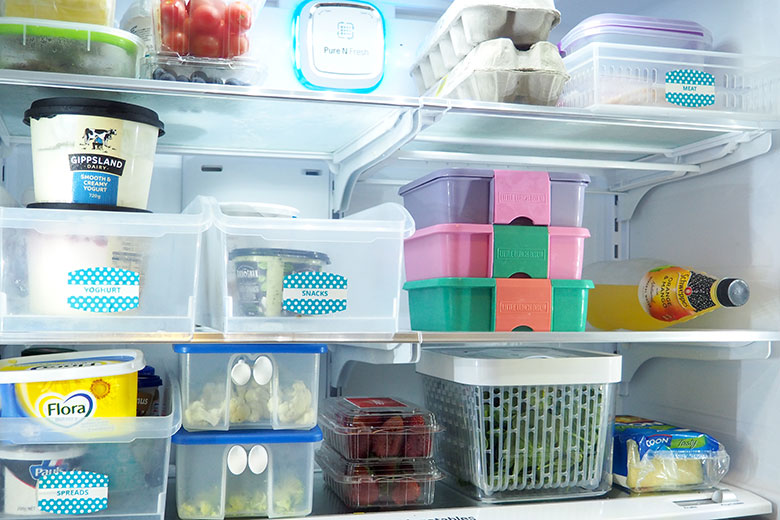 6. ORGANISE YOUR PANTRY
Organising your pantry is a priority to getting order into your kitchen, as well as ensuring that your children have access to good, nutritious foods and snacks which they can help themselves to.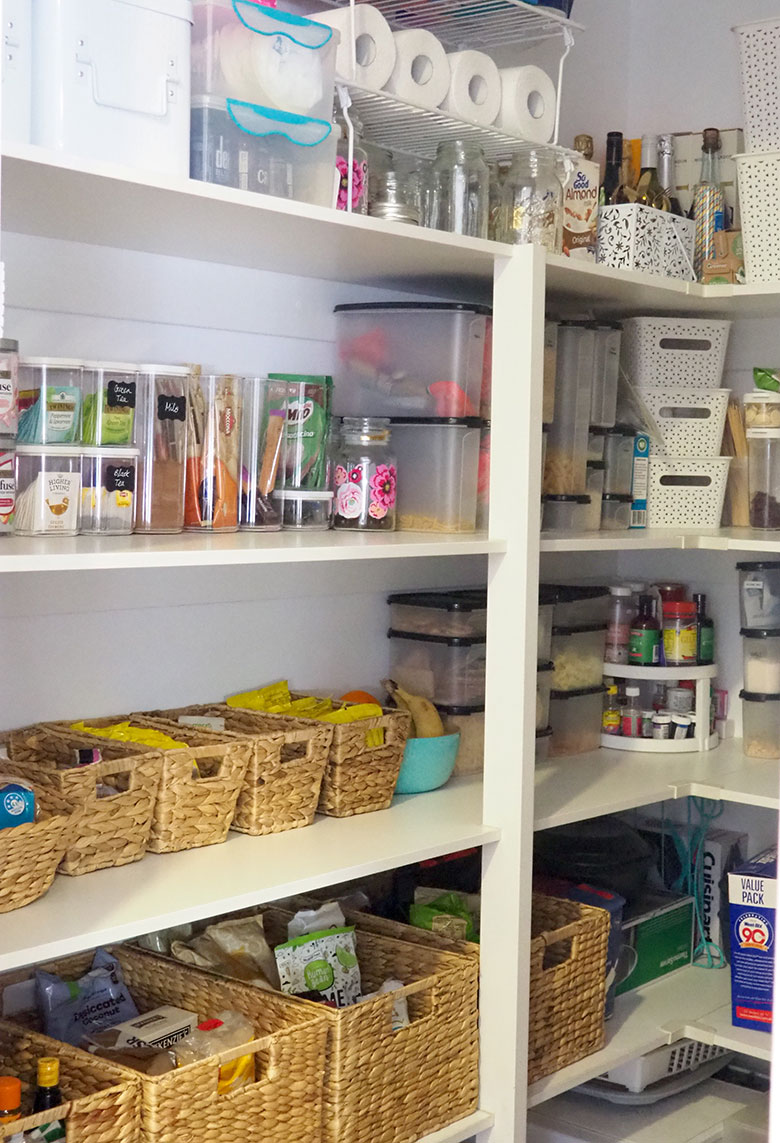 I have baskets filled with food that has my tick of approval for lunch box or after-school snacks. I always have MAGGI 2-Minute Wholegrain noodles on hand for the kids as I work long hours and it's important to ensure there are healthy after-school snacks available – MAGGI noodles are a simple solution to snacking and what's great is that they can use their imagination when creating some yummy and healthy meals.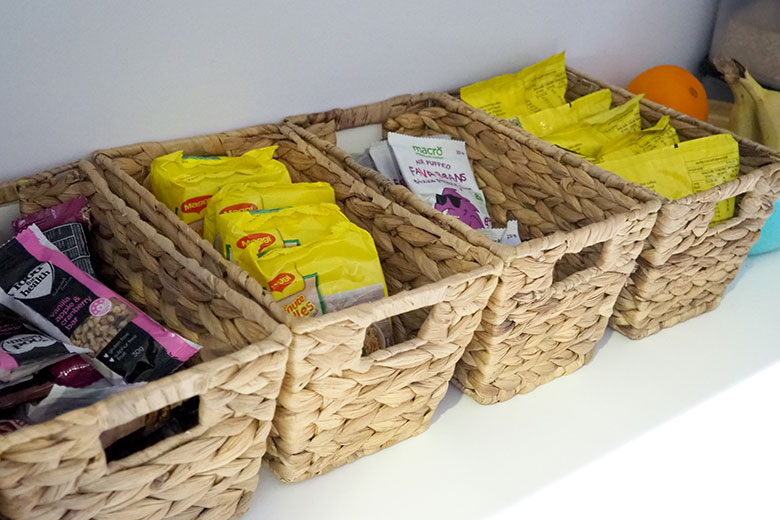 7. GIVE SCHOOL SHOES A SPRAY
Do your kids suffer from smelly shoes, especially in the summertime? Some kids react to leather and their feet can smell bad when their feet sweat. It's so common and many mums don't realise that it can be simply solved by using a shoe spray to remove any odours. I give the kid's school shoes a spray on the weekend so they're good as new come Monday morning. I have a homemade shoe deodorising spray recipe that you can make yourself to help with this issue too.
  READ MORE: Homemade Shoe Deodorising Spray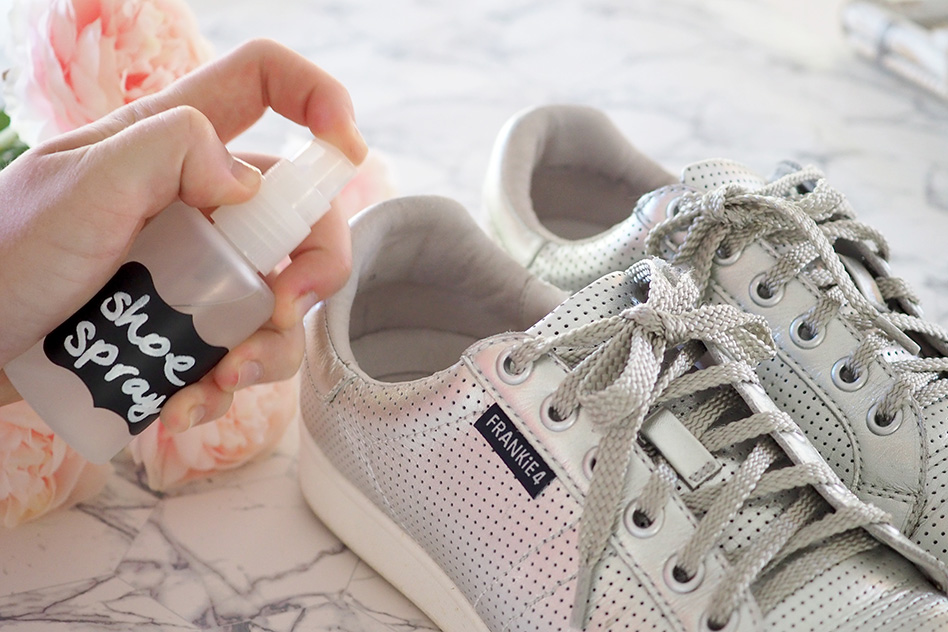 8. WASH LUNCH BAGS
It's best practice for the kids to unpack their school bag as soon as they get home from school. However, we all know that there can be times that this simply doesn't happen, and it's left overnight, over the weekend, or worst yet, till the last day of school holidays (ew!). Perhaps they may not need to be washed every weekend, but it's good to give them a wipe over fresh for Monday.
  READ MORE: How to clean insulated lunch bags and remove odour.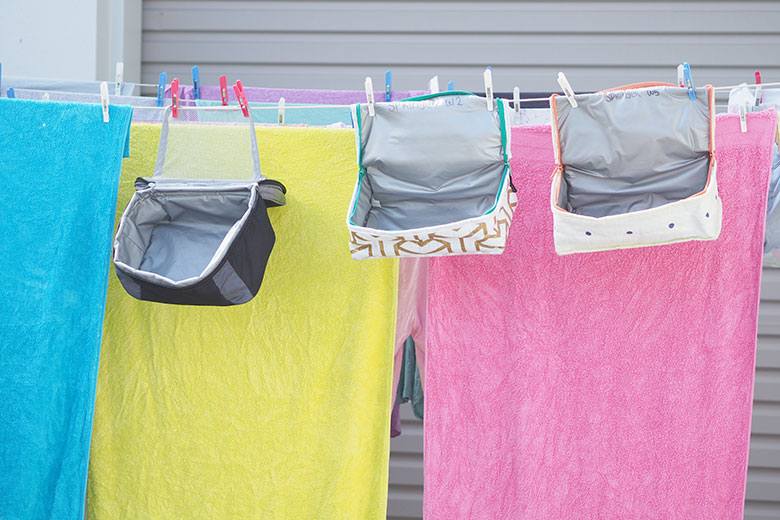 9. LAUNDRY SCHEDULE
I know this sounds intense, but following my laundry schedule is super helpful – by having a system in place, my schedule tells me what I need to wash for the next day – whether it be my work clothes, casual wear or uniforms. It is always a full load and the schedule helps me keep on top of the kid's school uniforms so they'll always have enough clean ones to get through the week. On Saturdays, I wash the kid's uniforms so they are clean for the week. Don't force yourself to do all the washing on Sunday, give yourself a day off from the housework!!
  READ MORE: My sorting laundry system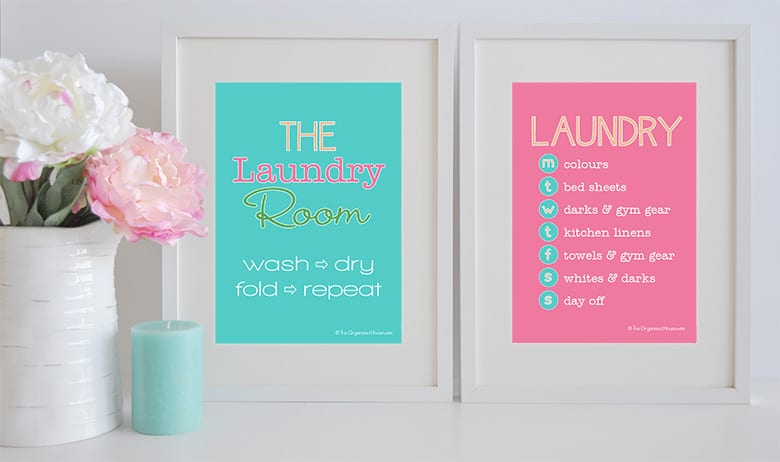 10. IRON SCHOOL CLOTHES
I'm not a fan of ironing, and you may be shocked to know that I only iron the kid's uniforms if they look like they need it… but if you need to iron your kid's uniforms, do it in one hit rather than one uniform each morning – this way you get it over and done with and don't have the dread sitting above your head. Get the ironing board out, turn on your favourite TV show and iron away. This will save so much time rather than fussing around with ironing board in the mornings.
  READ MORE: Reduce Folding and Ironing Laundry Reader Tip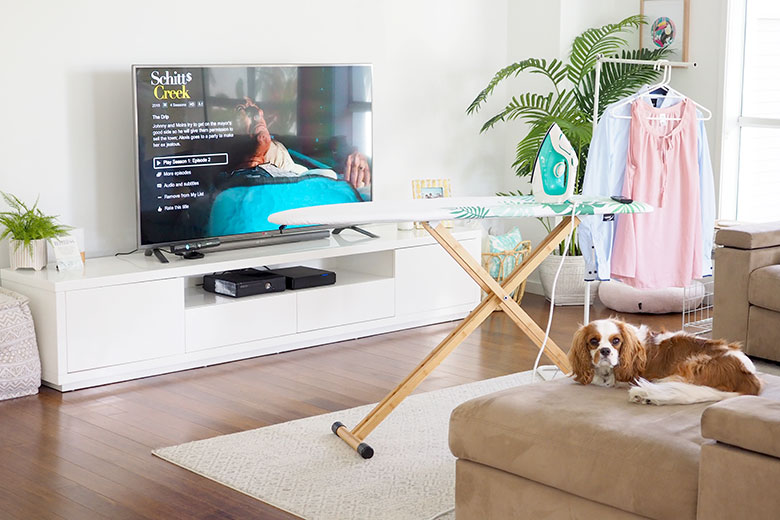 ---

1 LUCKY READER WILL WIN A $500 WOOLWORTHS GIFT CARD!
GIVEAWAY NOW CLOSED – Congratulations Kathryn!
For one lucky person to win this amazing prize, all you have to do is comment below and tell me how you cook MAGGI Noodles for your kid's back to school lunches, afternoon snacks or dinners. There are so many different ways they can be served up, MAGGI 2 Minute Wholegrain Noodles are more nutritious when adding plenty of vegetables and lean protein.  The winner will be announced on Valentines Day, my little love gift to you lol!!!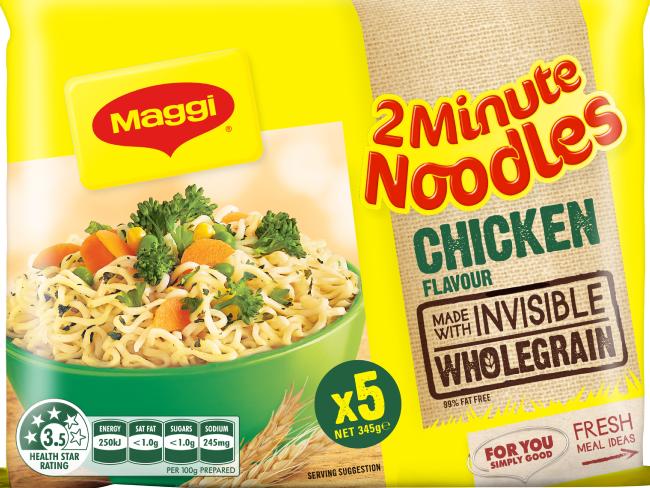 HOW TO ENTER:
Share in the comments below, "How do you cook up your MAGGI Noodles for your kid's back to school lunches, afternoon snacks or dinners?" 
---
GIVEAWAY TERMS AND CONDITIONS – This giveaway runs in accordance with my disclosure policy, please read the terms and conditions below:

1. Entries must be made on The Organised Housewife blog, comments on social media are invalid.  2. Entries close 11.59pm AEST Wednesday 13th February 2019. 3. One entry per household and open to Australian residents only.  4. This giveaway is a game of skill. The judge's decision is final and no correspondence will be entered.  5. The total prize pool is valued at $500. 1 winner will receive a Woolworths $500 gift card, not redeemable for cash. 6. Winner will be contacted by email, please ensure you leave your email address.  7. If I have not received a reply from the winner within 7 days the prize will be forfeited and awarded to the entry judged to be the next best.  8.  The Organised Housewife will take no responsibility for any delay, loss or damage to prizes sent to winners.
WHAT DO YOU THINK IS GOING TO BE YOUR BIGGEST STRUGGLE ON SCHOOL MORNINGS?
This post is run in accordance with my disclosure policy.