Be inspired to create a study nook for your child, and encourage them to complete their homework in a calm space conducive to concentration and learning.
Many parents understand the importance of creating a designated study area for their children, which is why lots of new homes now come with built-in study nooks. Stand-alone desks are just as effective though and provide a great space for kids to designate time to concentrate on their studies away from the comfort of the bed which isn't great for their posture. Whatever kind of study nook you're thinking about creating, here are some tips and pics to inspire you!
---
26 Inspiring Study Nooks For Your Child
My kids used to study at the kitchen table during their primary school years, but as they got older they started studying in their rooms. They needed more room and more quiet, and it just made sense. I have to admit it was hard at the time allowing them to independently study as sometimes I questioned if they're really were studying the whole time, but I also understand their efforts equal their results so I leave it to them to manage as much as I can.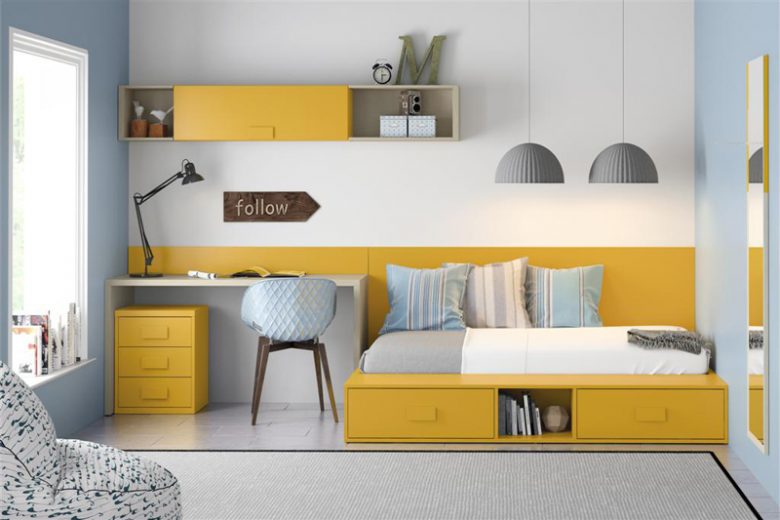 Image source: Architecture Art Designs
TIP: If your child studies in their room and you're worried they might be watching youtube (I'm sure my kids aren't the only ones guilty of this!), you might want to impose a doors open rule whilst they're studying or create a space in a communal area.
Make It Enticing
If you opt for a study space outside of the bedroom, then make it beautiful by adding a pop of colour or a nice artwork. It also helps to make it an enticing space for your child to spend time.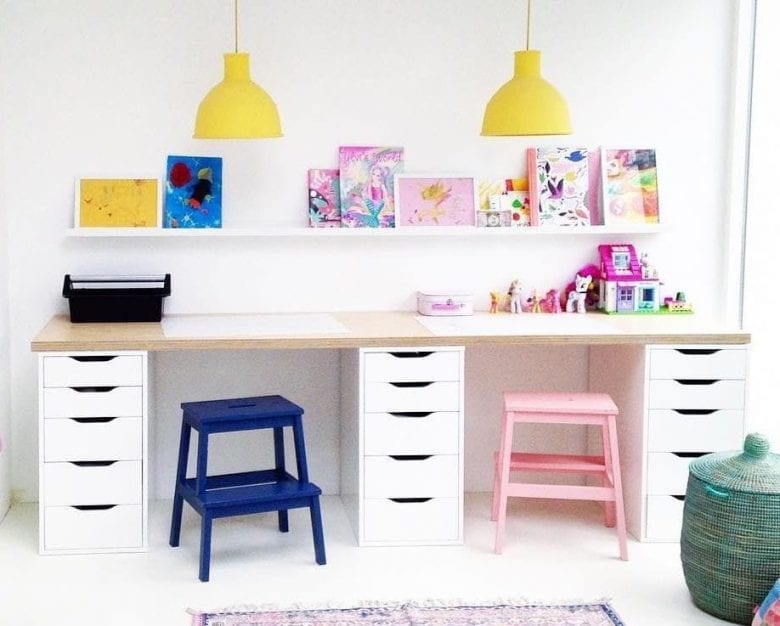 Image source: Petit & Small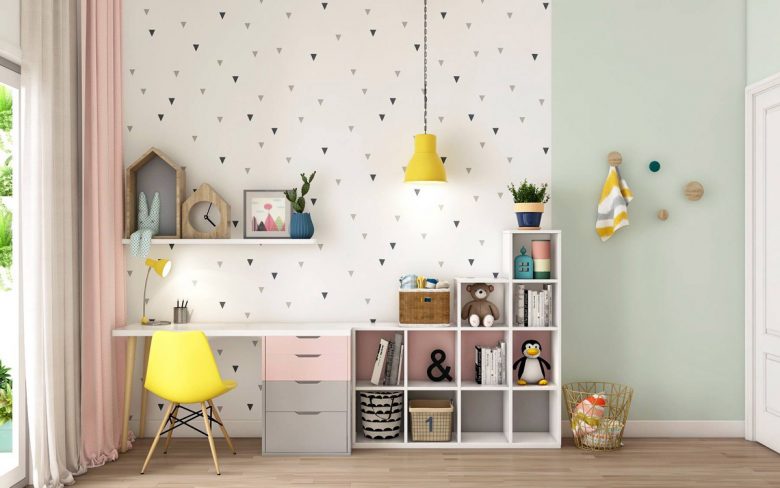 Image source: Home Designing
Adding calming elements to your child's study nook like pot plants or an inspiring quote can help them to concentrate and relax.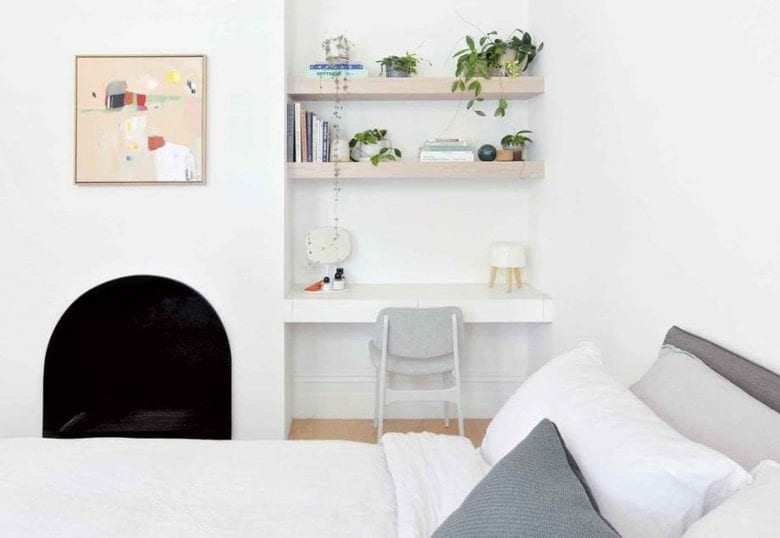 Image source: Homes To Love
This simple Trestle Desk looks gorgeous with the addition of a few green plants, and is available to purchase here.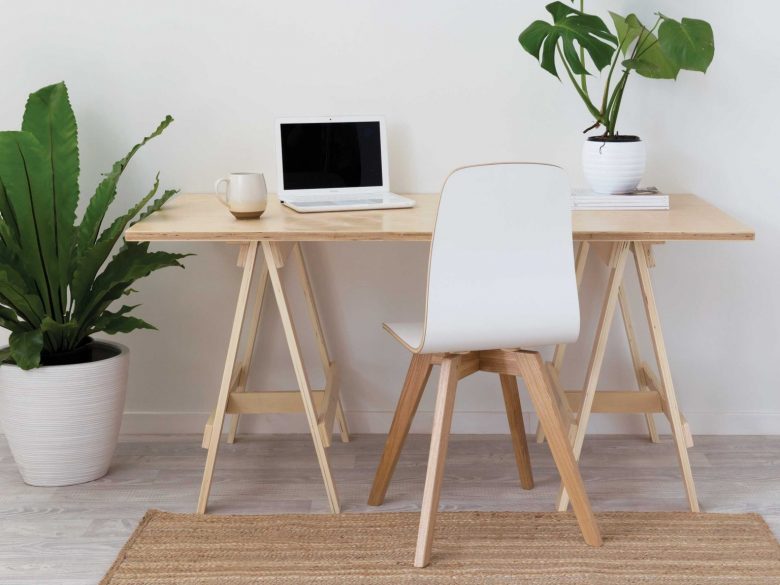 Image source: Mocka
I put an Aroma-Bloom Essential Oil Diffuser next to my son's desk to help him concentrate whilst studying, he finds it helpful when he's feeling anxious about upcoming exams. His favourite oil to diffuse at the moment is this Focus Essential Oil Blend which helps him focus and concentrate – plus it's a good masking smell in a boys room!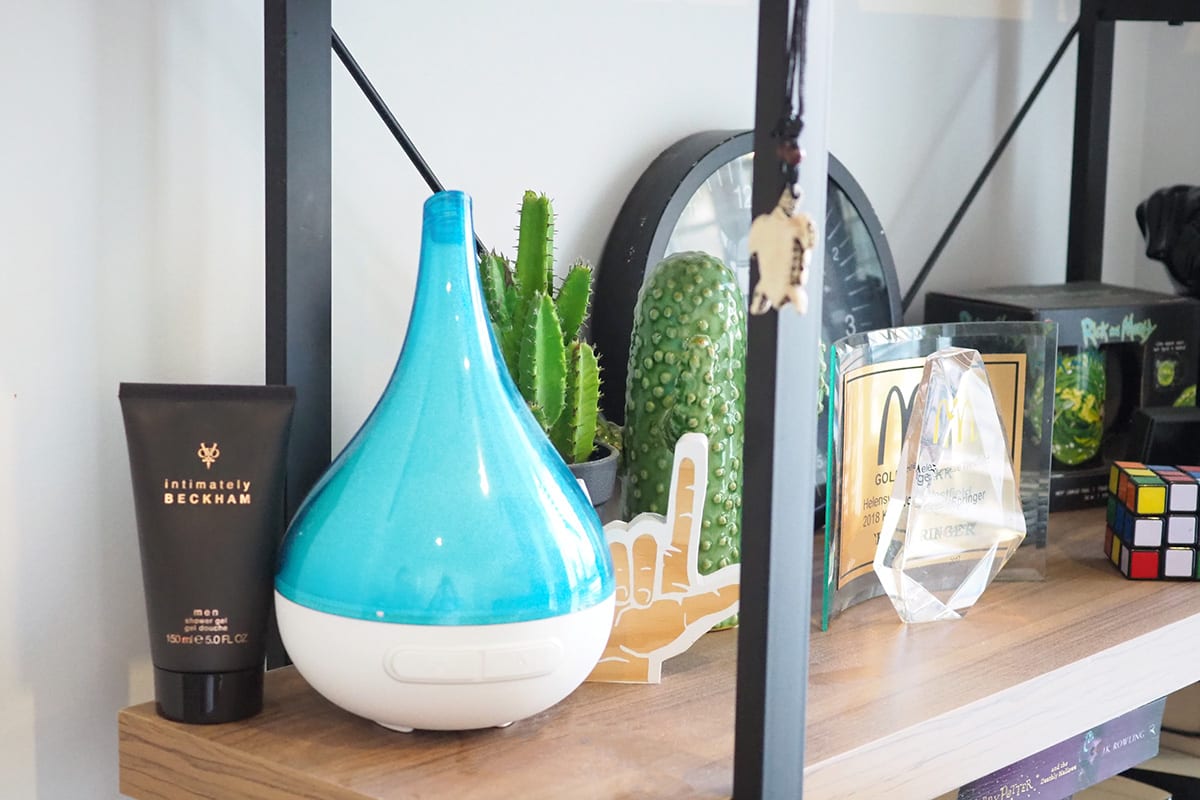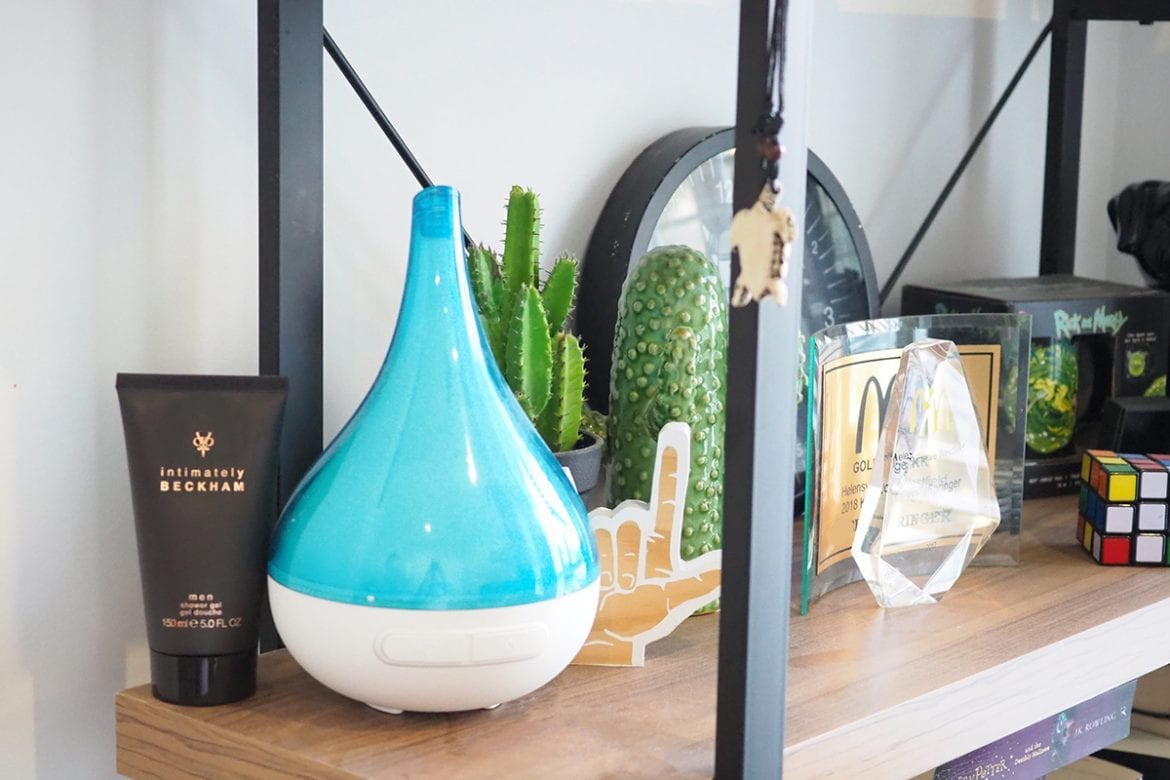 I love this idea! By adding a blackboard wall or even a large pin board you could fill your child's study space with motivational messages and important reminders.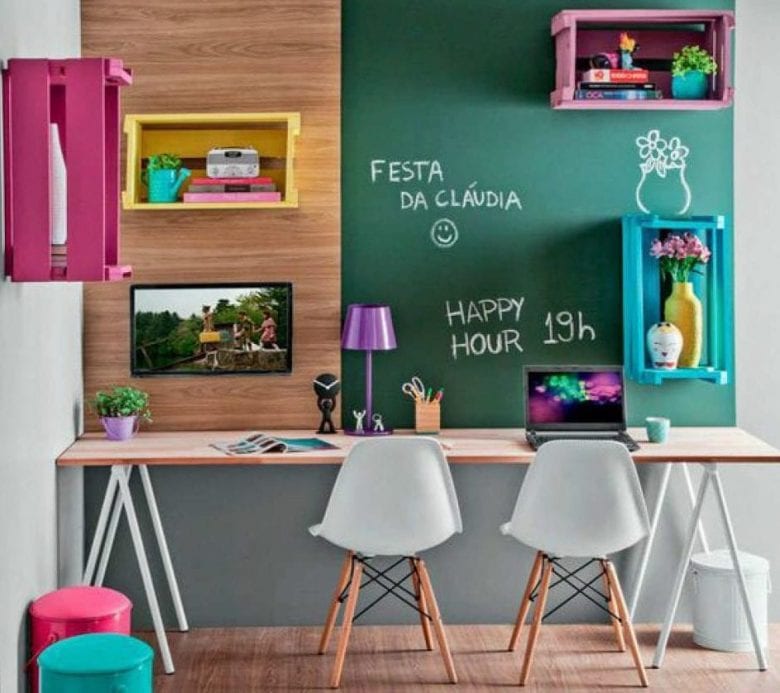 Image source: Decohoms
These felt circles and blackboard are so simple yet make the space really interesting and user-friendly. They work well with the slimline desk too, which is available to purchase here.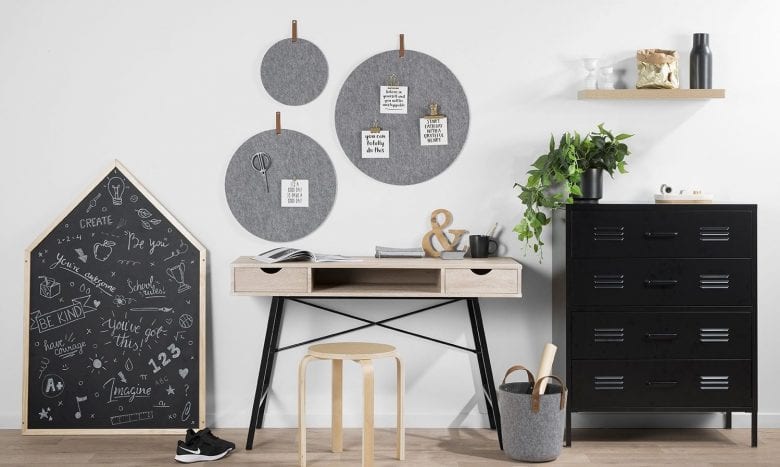 Image source: Mocka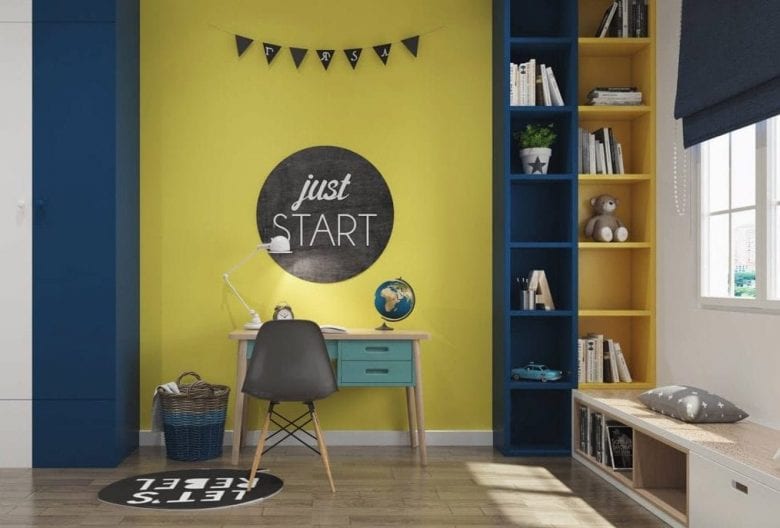 Image source: Homes To Love
Include Storage Space
Drawers, shelves and filing cabinets can help to keep your child's study cove clear of clutter – which is vital when trying to create an enticing space that it calm and conducive to concentration. If you haven't got lots of space, consider using a filing cabinet or drawers as the legs of your tabletop.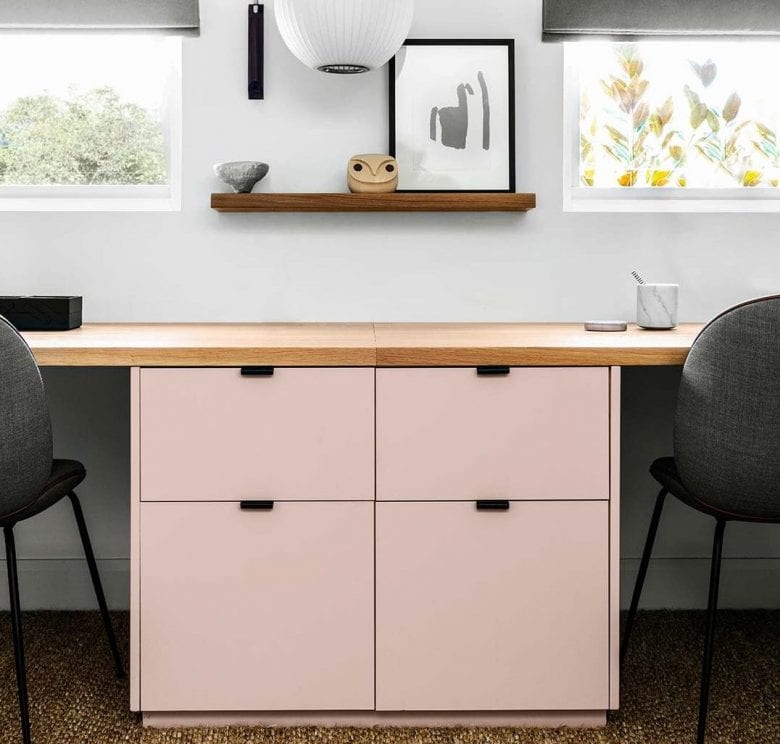 Image source: Kalka
Getting a filing cabinet that pits under the corner of a desk is also a great space saving idea!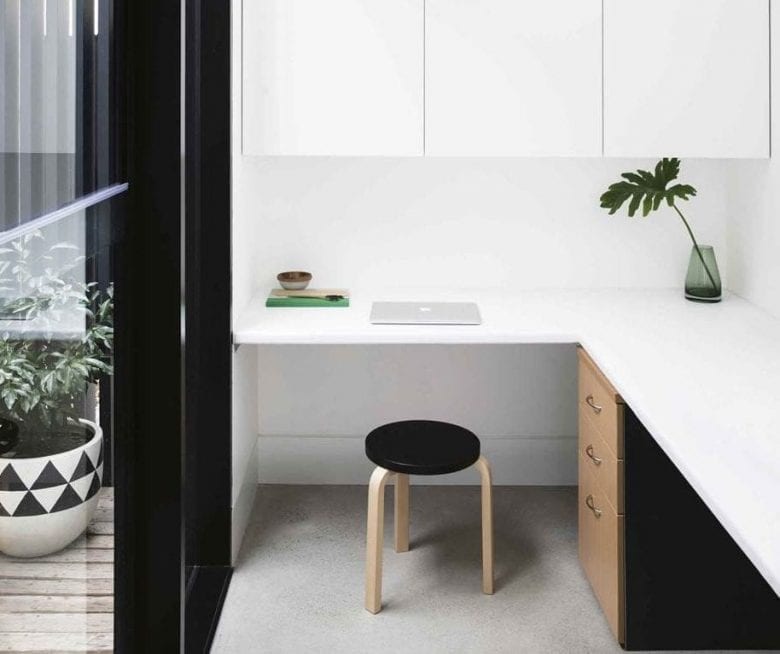 Image source: Homes To Love
Using filing cabinets as study table legs means you can simply add a piece of wood on top for your table top – easy and very cost effective.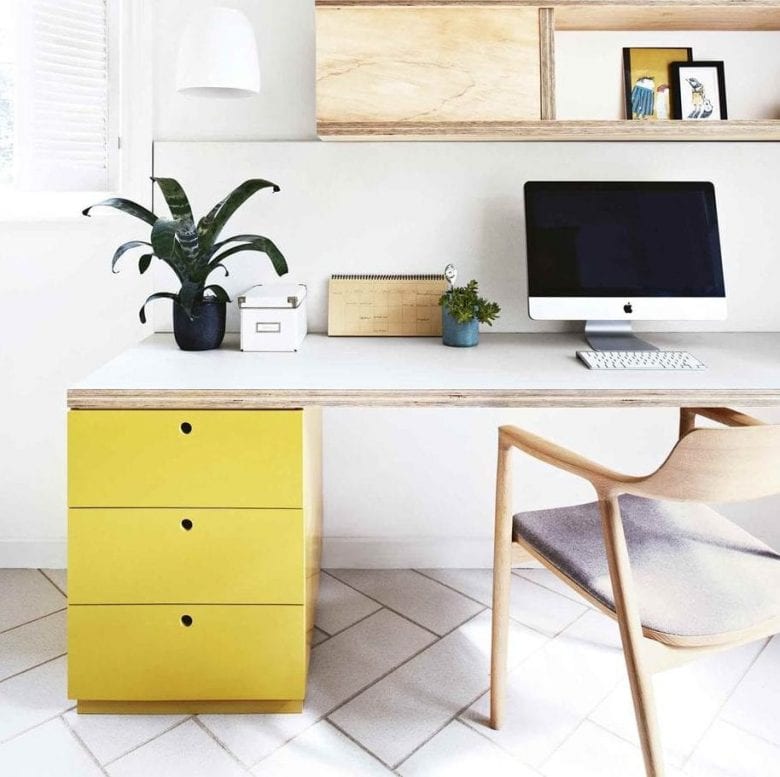 Image source: Homes To Love
Wooden trestles are another funky and fun option for table legs.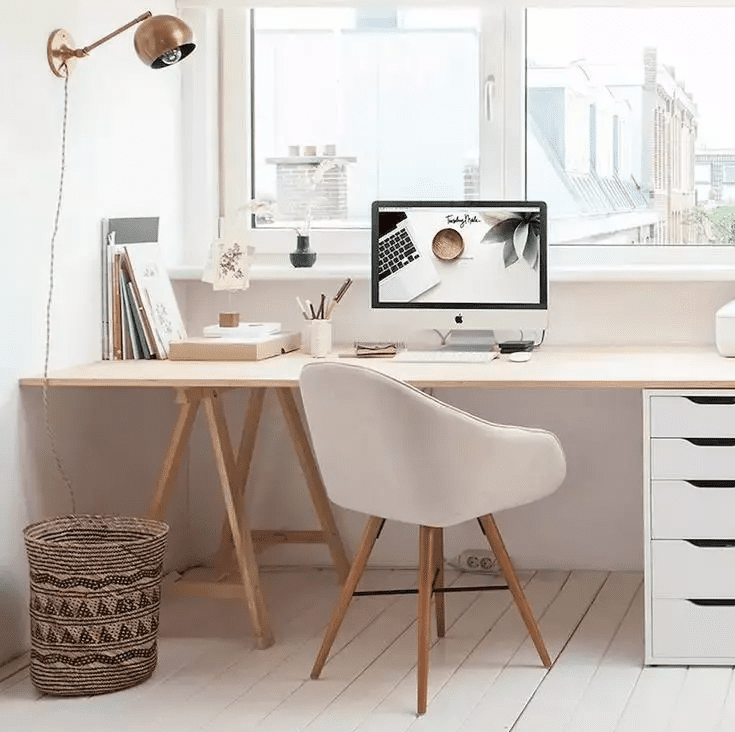 Image source: Kalka
Shelves above your child's desk helps provide them with ample space to store their books, stationary, or even pop an artwork or two.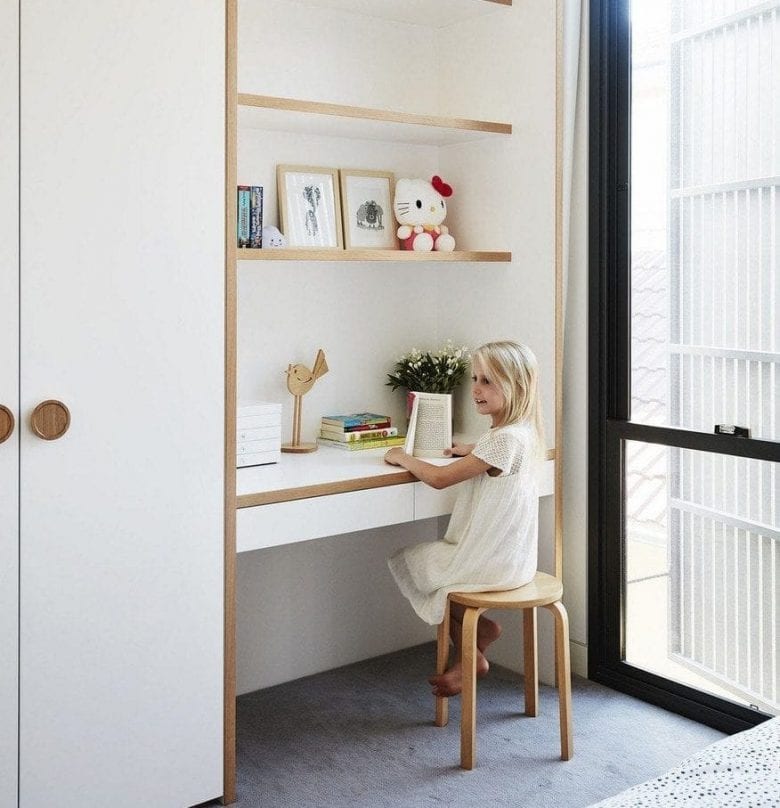 Image source: Kalka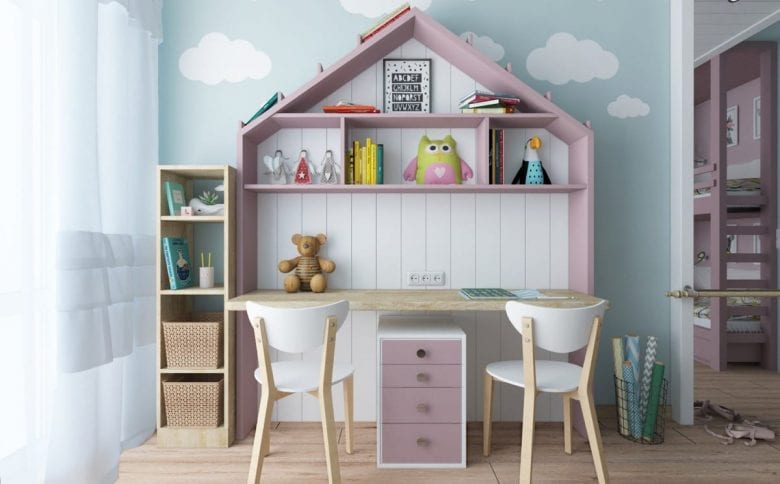 Image source: Home Designing
Pegboards are an easy way to add extra storage like buckets and togs for hanging scissors and stationary.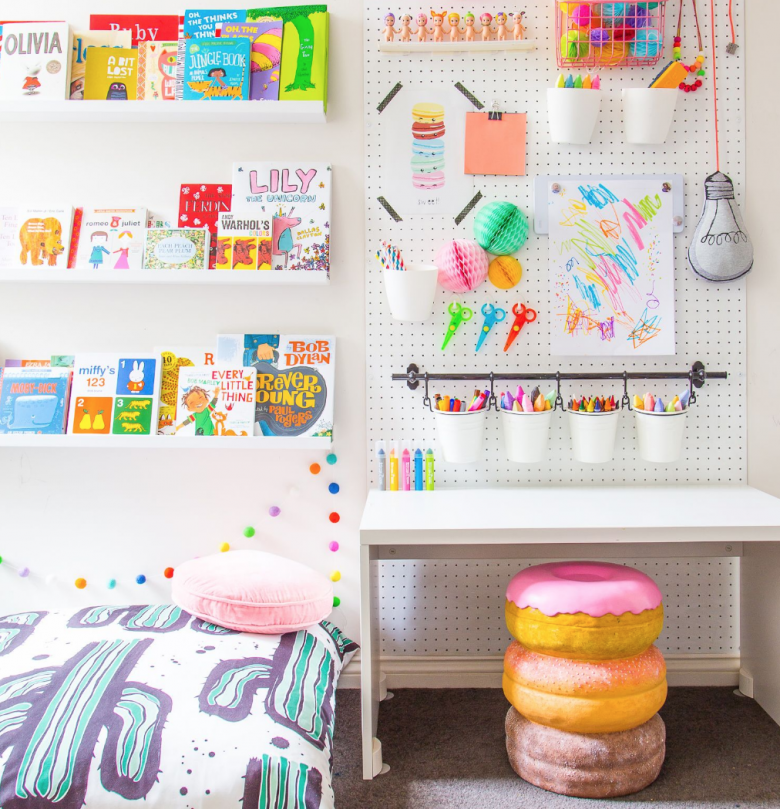 Image source: The Spruce
A craft turntable is another great way to add stationary space to your child's study desk. They are particularly great for shared study spaces because the turntable allows your kids to easily get to the stationary they need. This product comes in four different colours and is available from my online shop.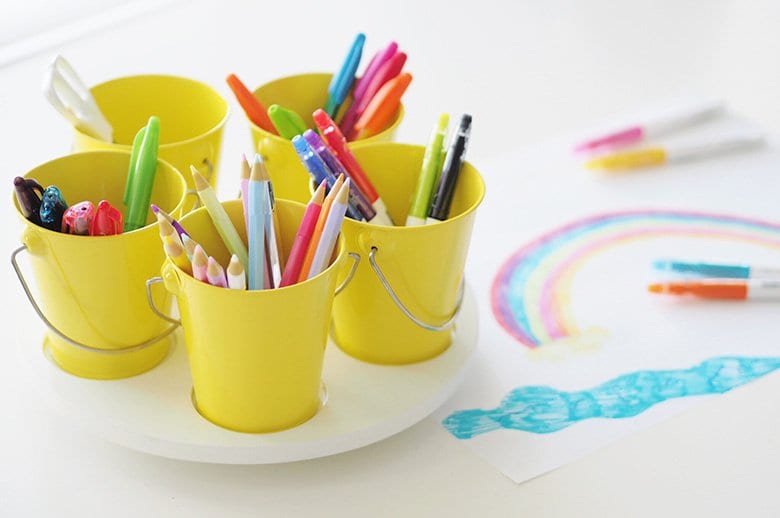 Create A Communal Study Space
Where you put your child's homework station is a personal choice, but there are many reasons why creating a study nook in a communal space can work for your family – especially if your kids are young. It allows you to easily support your child with their homework, and it's a space away from their messy rooms where they can concentrate on their school work.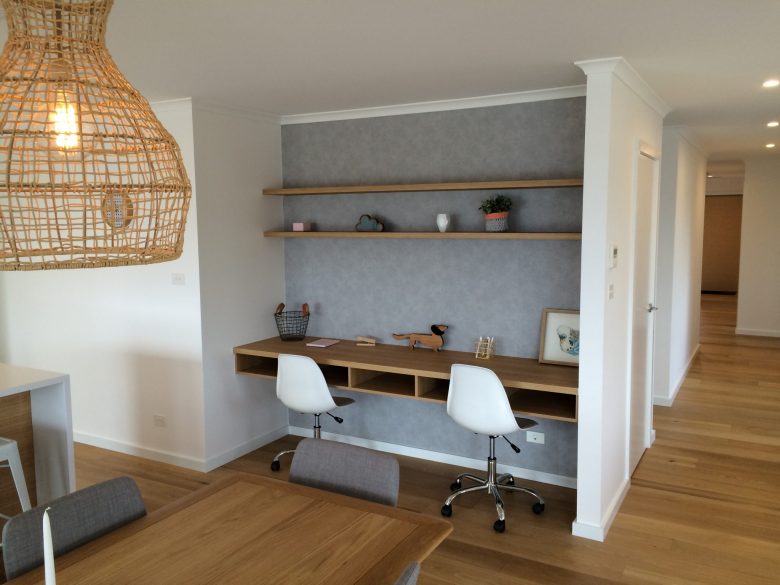 Image source: Kitchen Centre
A white desk and a few bright chairs is sometimes all you need to create an inviting study nook.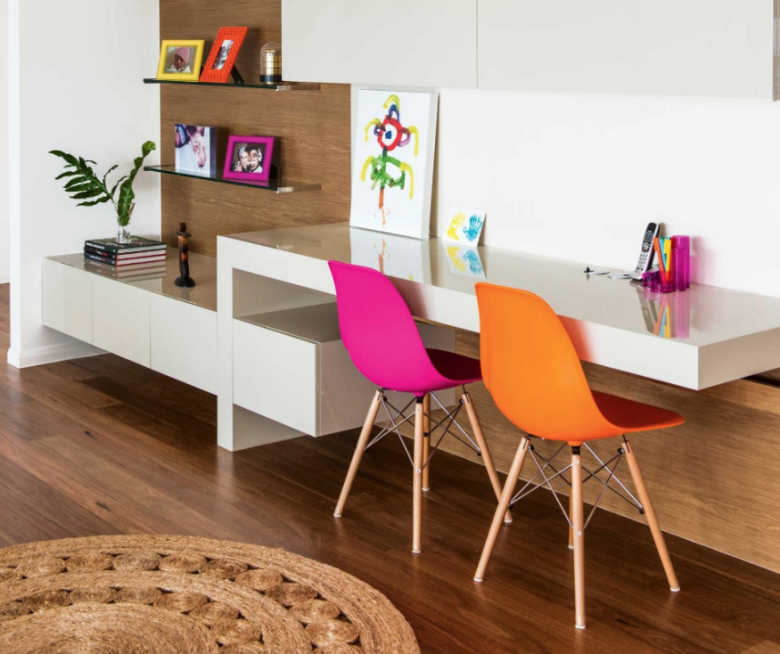 Image source: Shelterness
A desk designated to study doesn't need to be huge and imposing, and could be a simple wall mounted cube desk like this one.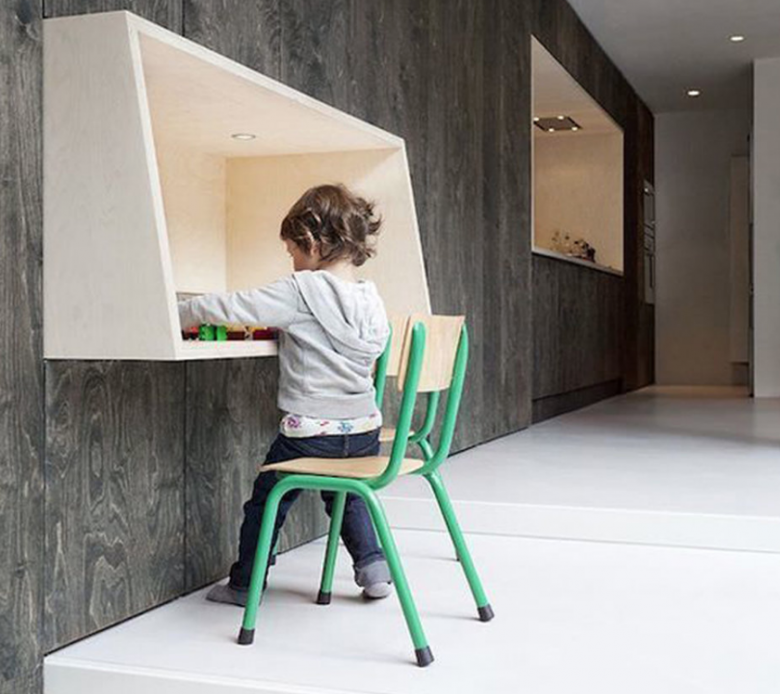 Image source: Destination Living
Creating a study space in a shared area like the kitchen is great for kids that lack motivation, or for those that need regular assistance with their homework. My kids used to do their school work at the dining table whilst I cooked dinner and it made it really easy for them to bounce questions around.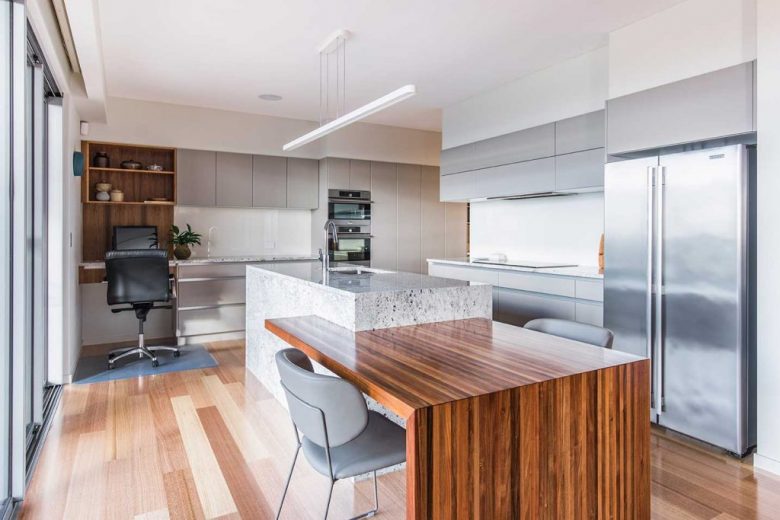 Image source: Kitchen Centre
If you have your own study at home, add a desk in there so your children can join you when they're doing their work.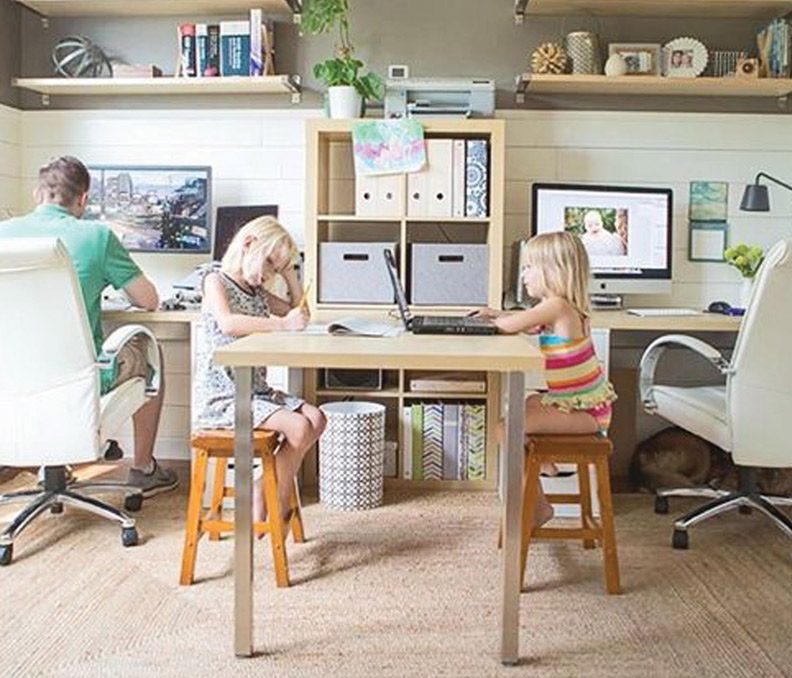 Image source: Town & Style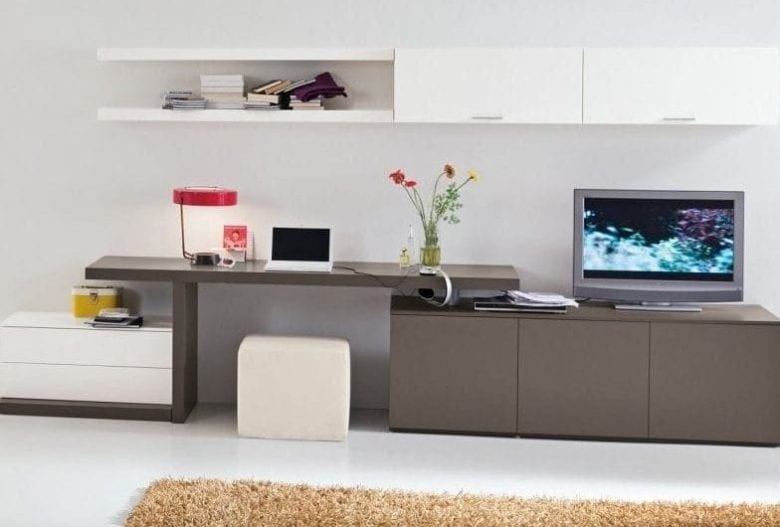 Image source: Home Designing
Utilise Small Spaces
If you're tight on space, think creatively. A pocket of space beside a wardrobe can be all you need to create a study nook for a younger child.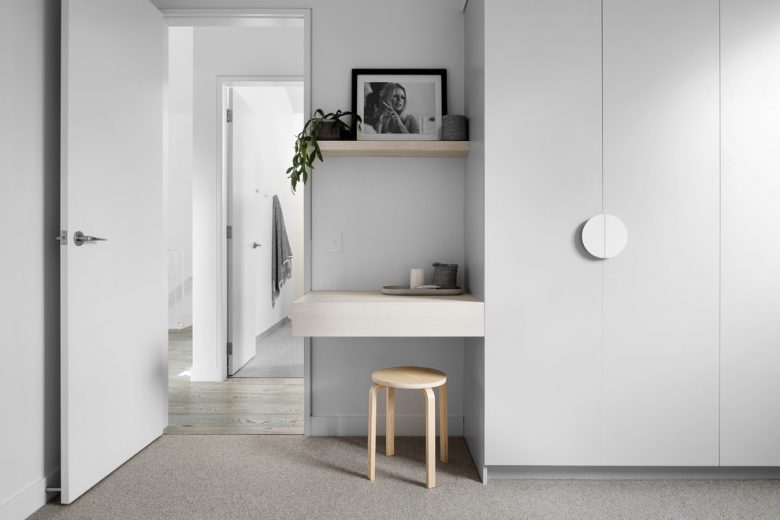 Image source: Adore Home Magazine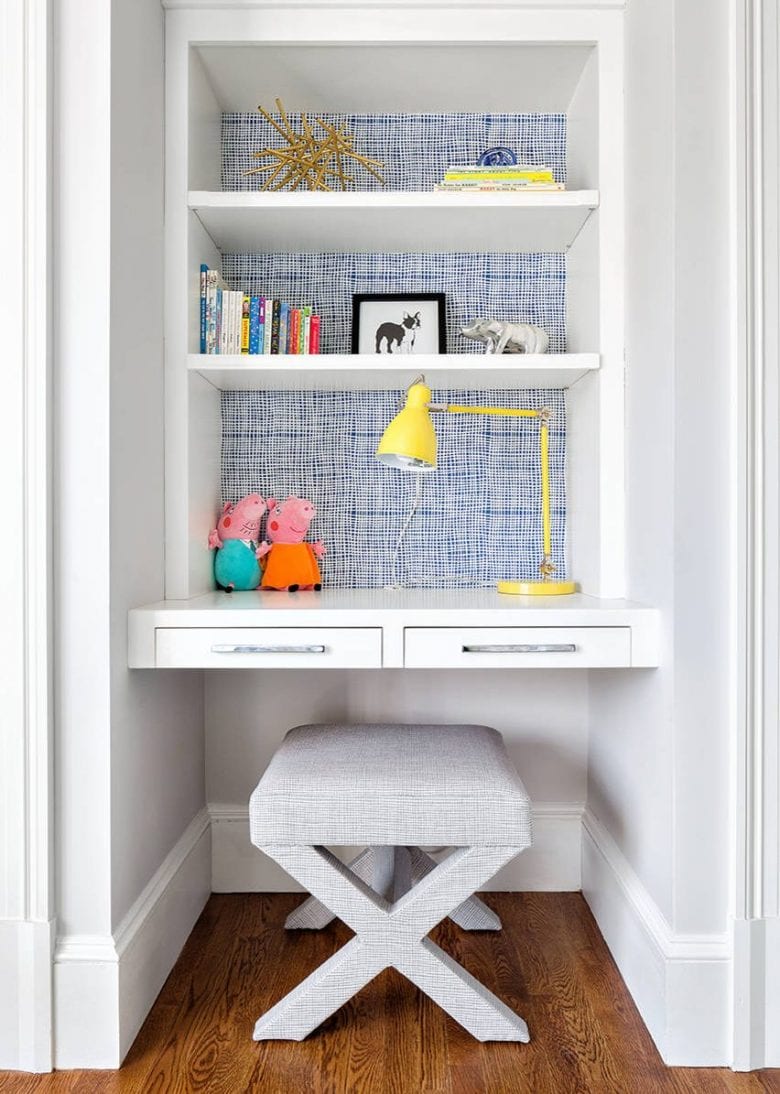 Image source: Decor Hint
Under the stairs is another often forgotten space that can make a fabulous spot for a study cove.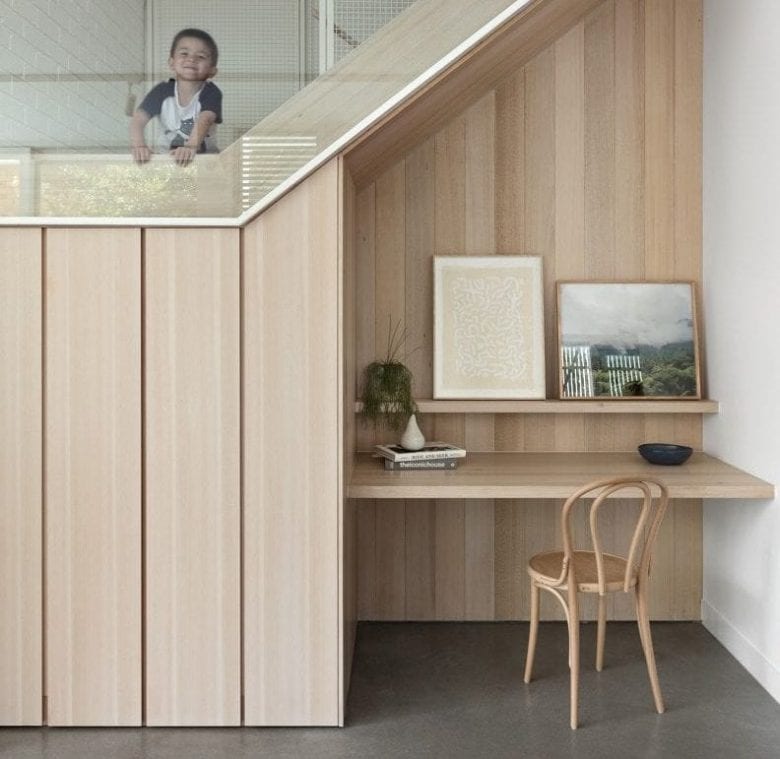 Image source: Kalka
If your child is young and isn't needing to spend hours studying, consider opting for a simple stool that takes up very little room and can be easily tucked under the desk when not in use.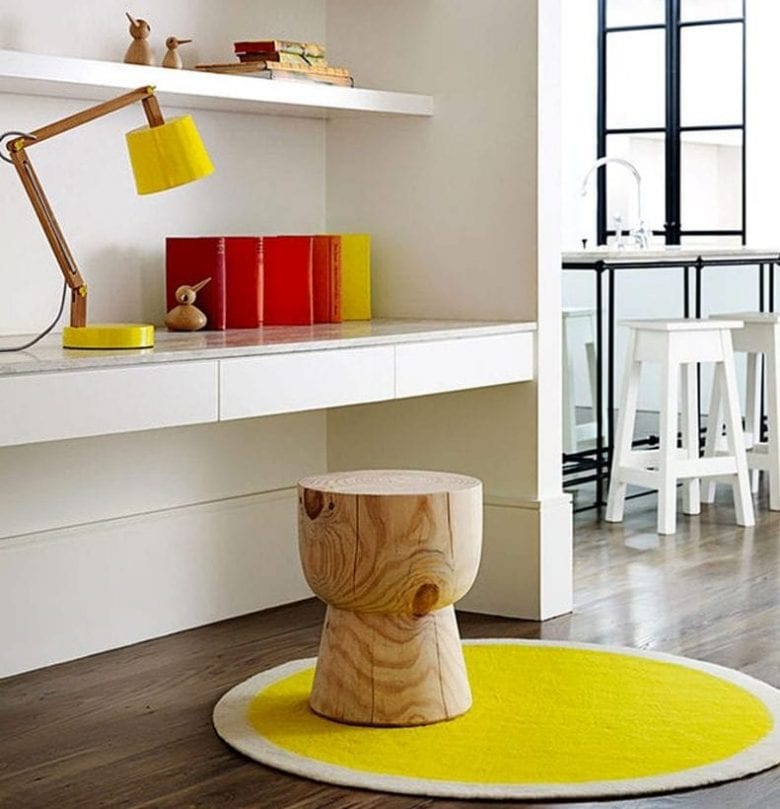 Image source: Shelterness
How clever is this space?! It's so gorgeous, bright and open – yet takes up virtually no room!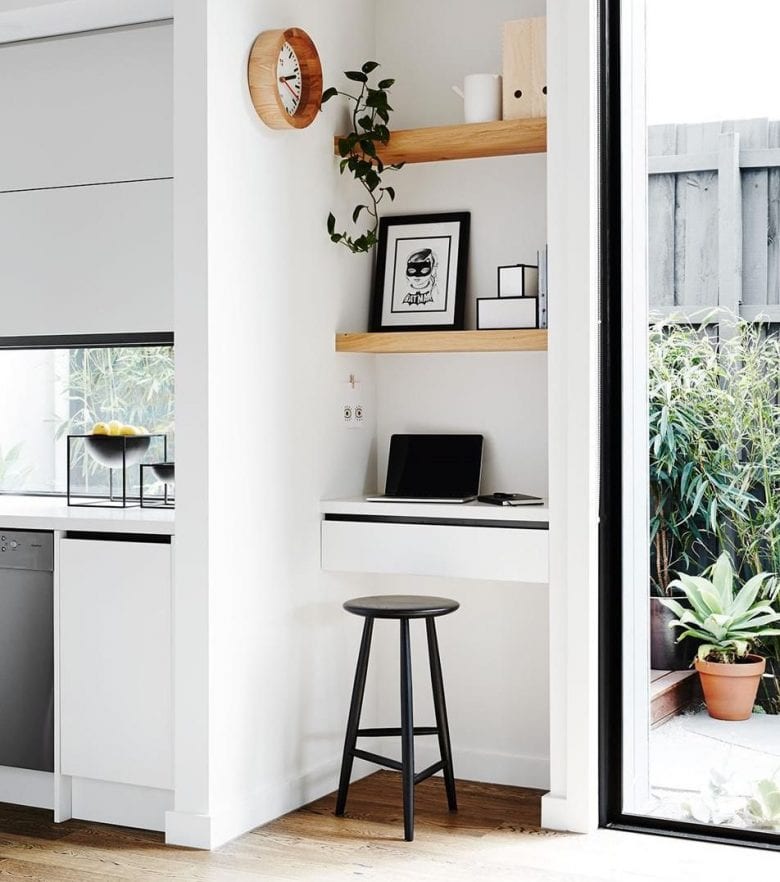 Image source: Kalka
Where does your child study at home?
---
Pin this image below to Pinterest!