Back to school is just around the corner for your kiddies, so it's time to start thinking about preparing them for the new school year with some trendy new 'back to school' products. I want to show you some of my favourite merchandise available from other online sites, so be sure to check out all the cool and funky items that you can get for your child's back to school journey. From awesome school bags to fun and very educational school supplies that will help your child get ahead with lessons in phonics, timetables and lots more.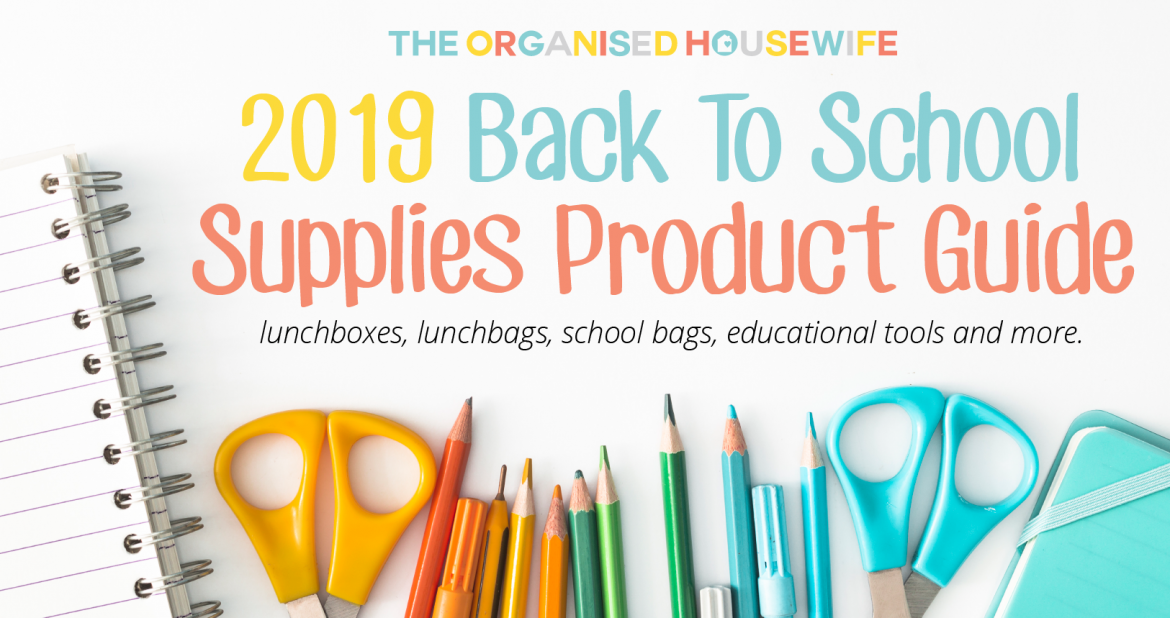 CHECK OUT ALL MY 2019 BACK TO SCHOOL TIPS & ORGANISING IDEAS HERE, I WILL UPDATE THESE EVERY WEEK WITH PRACTICAL SOLUTIONS THAT YOU CAN INCORPORATE INTO YOUR HOME, WHICH WILL HELP CREATE A LESS CHAOTIC ENVIRONMENT AT HOME WHEN IT COMES TIME FOR THE KIDS TO RETURN BACK TO SCHOOL. Get storage ideas, lunchbox meal plans, advice on how to get your kids to school on time and loads more!!!
Please note: this post contains affiliate links. Purchases made using these links provide a small amount of commission to me (at absolutely no extra cost to you). Thank you for using the link and supporting The Organised Housewife.
---
ORGANISATIONAL TOOLS
THE ORGANISED HOUSEWIFE CALENDAR & PLANNER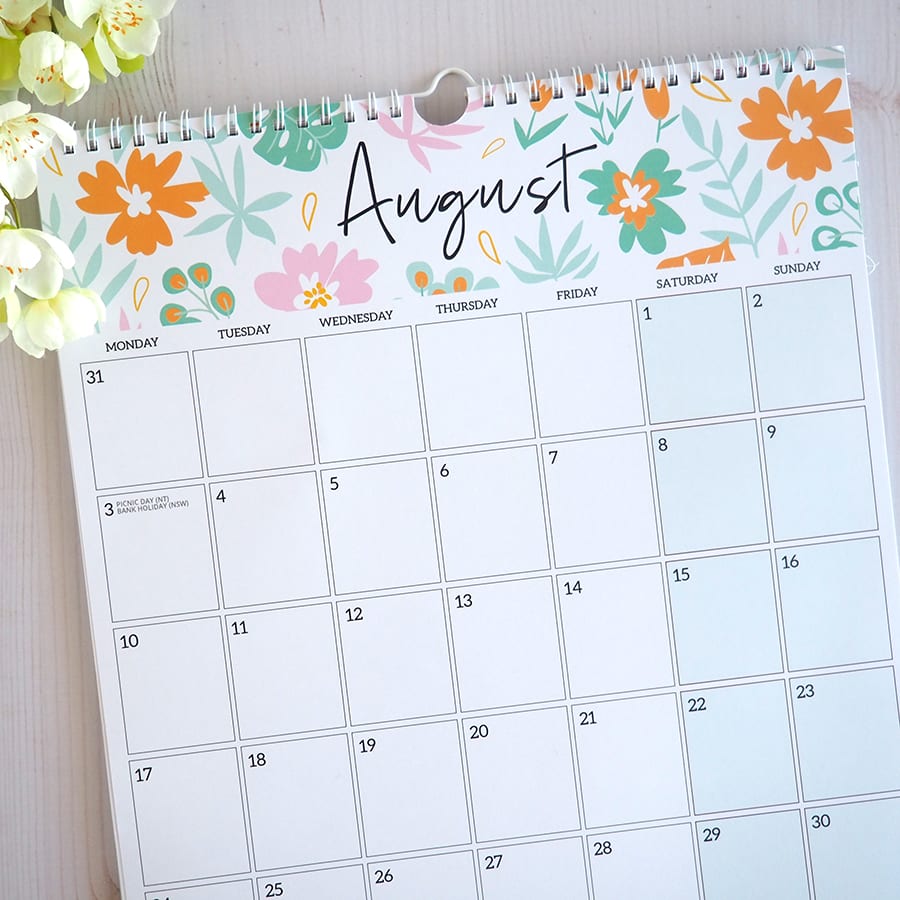 Both these products will help create a calmer, more coordinated and less stressful life.
These little ladies will gift you back precious time with your kids, because not only do they make keeping on top of your busy schedules incredibly easy, they also include helpful pre-written prompts for other important areas of your life.
---
COMPARTMENT/BENTO STYLE LUNCHBOXES
Bento and compartment style lunchboxes are a great way to create a waste-free lunch with a variety of options in the different sections.
BENTO TWO LUNCHBOX
The Bento Two is the perfect size for your child's first lunch box, for children who don't have big appetites or as a snack container for adults. Its compact size makes it easy to pack when you are on the move.
---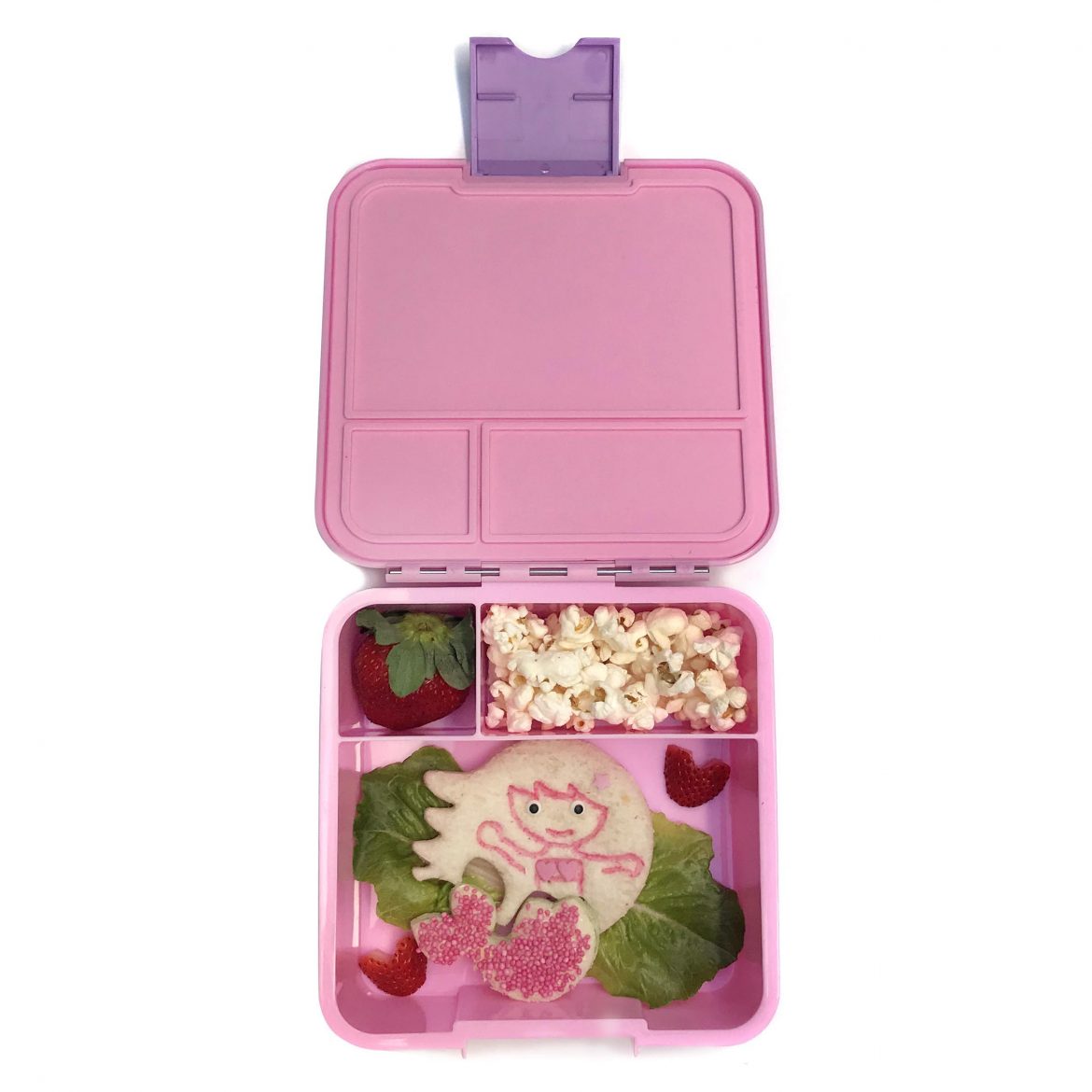 BENTO THREE LUNCHBOX
The Bento Three lunchbox is the perfect choice for children who prefer sandwiches, salads or wraps but still like some variety. It has no removal parts, making it compact but still capable of holding a large amount of food to help fuel growing bodies. It is even suitable for adults!
---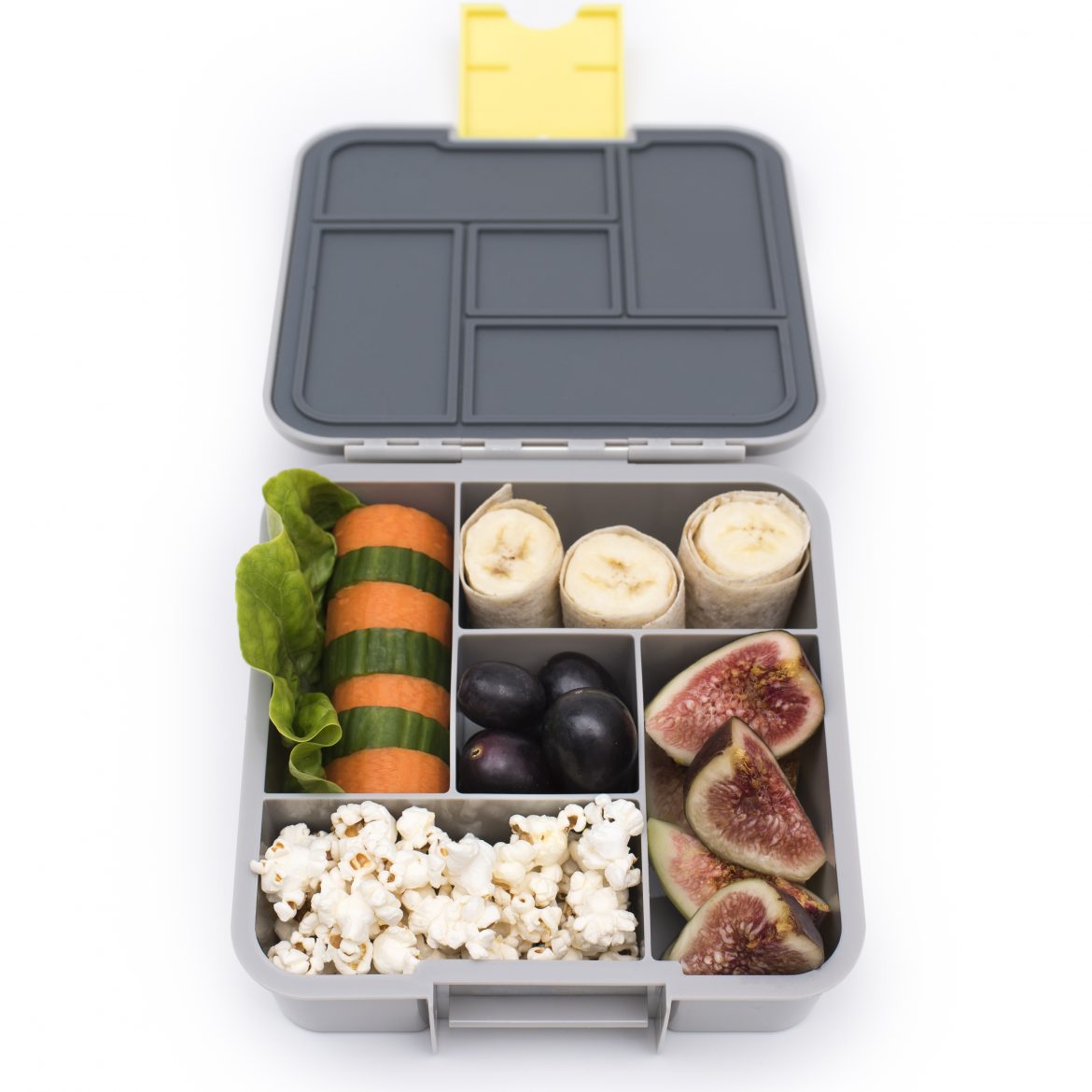 BENTO FIVE LUNCHBOX
The Bento Five lunch box has been designed to help children who prefer variety or who are fussy eaters. Say goodbye to Ziplock bags and packaged food with the Bento Five, it has built-in compartments that seal tight and its smart design stops foods transferring including most wet foods.
---
EASY LUNCHBOXES
These are the lunchboxes my kids use! They come in a set of 4 with 4 different coloured lids. Very generously sized compartments, large section is big enough for a sandwich, smaller section will fit several biscuits and the smallest is great for snacks.
AVAILABLE ONLINE HERE
---
YUMBOX PANINO – 4 COMPARTMENTS
My kids use these on the days they don't feel like sandwiches. This leakproof bento lunchbox has 4 compartments, one 2 cup sandwich/salad-friendly section, two 1/2 cup servings plus a dip/treat well.
---
YUMBOX MINISNACK
I use these to make my kids before or after school snacks. This leakproof pre-portioned container is a great container for morning tea or after school snacks. Read my full review here.
---
GO GREEN LUNCHBOX SET
Each Go Green Lunch Box set comes with an insulated fabric carrier, a generously sized five-compartment food container, and a drink bottle that will hold your child's favourite drink.
Also available in Pink and Medium.
---
FUEL – BENTO LUNCH BOX
The Fuel Bento Lunch Box is great for children and adults. The box has two removable inner containers that can be used separately. One is plain and the other divided into 3 different compartments, with different sizes. This will allow you to pack a diverse lunch, and the flavors won't mix. You can pack it for yourself or for your children and pack a school lunch, a work lunch.
---

BENTOGO KIDS LUNCHBOX
Bentgo Kids is an innovative bento-style lunch box designed exclusively for active kids on the go. BPA , Vinyl , Lead and PVC free and a fantastic way to encourage your children to eat an assortment of food at lunch time. Perfect for kindy or school.
---
PLANETBOX
Segmented lunchbox so you can pack a waste free lunch on the go. Best for portion control and healthy meals.
---
YUMBOX ORIGINAL – 6 COMPARTMENTS
Get ready to revolutionise lunch! Yumbox, a leakproof bento lunch box that makes it possible for anyone to pack a nutritionally balanced meal in minutes! It's perfect for a packed school lunch, toddler meals, snacks and small adult meals.
---
LUNCHBOX PLANNER
Planning food for lunch boxes is essential. Kids need to have a healthy nutritious lunch. Using this planner will ensure we have those types of food in the fridge and pantry. At the beginning of each week, plan what food you need to add to your grocery list to fill their lunch boxes for the week. Instant download from my shop.
---
LUNCHBOX BAGS
All the lunch bags shown below are insulated and come in various designs and colours.
INSULATED LUNCH BAG – PENNY SCALLAN
These lunch bags are big enough for big kids lunch and small enough to easily fit into their back packs. There are heaps of gorgeous, colourful designs that all children will love.
---
INSULATED LUNCH BAG – MONTIICO
Feast your eyes on these cool bags! Made for all those with a craving for lunch time adventures. Take them far and wide, we've made sure they can handle the Aussie heat! Plus, there's no need to worry about lastability, there covered with the raddest premium materials that have been fully tested for durability.
---
INSULATED LUNCH BAG – APPLE AND MINT
My kids use these lunchbags with their yumbox panino lunch boxes. The perfect solution, featuring the patented icy cold freezable cooling panel, that keeps your contents cooler for longer – up to eight hours!
Made of a water-resistant easy clean double-coated linen exterior, store your favourite food, drinks and healthy snacks whilst on the go.
---
MARVEL AVENGERS GLOW-IN-THE-DARK LUNCH BAG
Before they go on their next big adventure with their favourite Avengers, the need to fuel up!
AVAILABLE ONLINE HERE
---
INSULATED LUNCH BAG – BOBBLEART RANGE
High quality, easy to clean and fits easily into children's or toddler's backpacks. Made of PVC to protect its contents from the wear-and-tear of daily use. lunch bag is fully insulated to keep food cool.
---
LUNCHBOX CONTAINERS
These are great for extra snacks that don't fit into the kid's lunchbox, or to pack for morning and after-school snacks.
BENTO CUPS – SQUARE & RECTANGLE
Are you loving the bento style lunch box but need more compartments? These Bento cups are the perfect size and shape to fit your bento style lunch boxes. They are a versatile product that allows you to keep the food in your containers where they are meant to be.
---

LARGE INSULATED THERMOS
These fantastically crafted Insulated Food Jar range are great for school lunches – soup, noodles, leftover dinner, stirfries, pasta salad, green salad, rice salads, desserts.
---
BENTO DIVIDERS
These Bento Dividers are the perfect way to separate dry foods within the leakproof compartments. They have been designed to fit the Bento Two and Bento Five.
---

CUTE INSULATED FOOD JARS
The insulated food jar featuring the lovable Zoo characters will be perfect for keeping lunch nice and fresh for hours.
---
DRINK BOTTLES
To help your little one stay hydrated throughout the day.
OASIS INSULATED DRINK BOTTLE
The Oasis Kids Insulated Stainless Steel Drink Bottle (500ml) is an awesome choice to keep drinks cool at school for up to 24 hours (hot for up to 12 hours).
---

CamelBak Drink Bottle
The CamelBak Eddy drink bottles for kids are reusable water bottles with a straw, a no-spill system and are made of stain-resistant and taste-resistant BPA-Free Eastman Tritan™ Copolyester.
---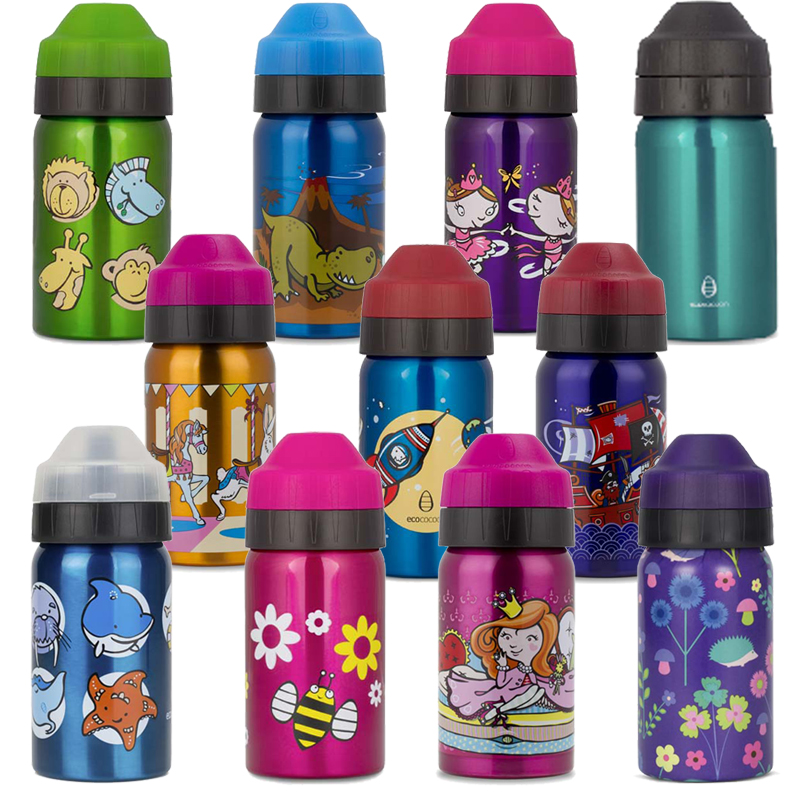 ECOCOCOON STAINLESS STEEL DRINK BOTTLES
Kids love the Ecococoon stainless steel drink bottles with their delightful designs and illustrations. Mums loves this reusable bottle because it's thermally insulated and leak-and-spill-proof! Plus, it's hygienic and easy-to-clean too.
---
LUNCHBOX ACCESSORIES & HELPERS
To help make the boring school lunches that little bit more exciting. Along with the necessities of labels, utensils etc.
50+ FREEZER FRIENDLY LUNCHBOX RECIPES EBOOK
Create more time for you and your family by preparing all of the food that goes into your kid's lunch boxes with my lunch box recipes eBook. It can be hard trying to find a balance between managing your time while also making sure your children are equipped with healthy and nutritious food.
---
POCKET SANDWICH CUTTER
The Pocket Sandwich Cutter range is a two-part sandwich maker/cutter. Fill with Tuna Mayo, Coronation Chicken, Baked Beans (drain juice), Egg Mayo etc as the sandwich is "sealed" you will have no leakage.Choose from four different designs
---
BEESWAX FOOD WRAPS
Keep food fresh in style. These gorgeous colourful Polka Dot printed wraps come in different pack sizes containing small, medium, large and extra large wraps.
---
Triple Sandwich Cutter and Stamp Set
Set of 3 sandwich cutter and stamps. Cut out the sandwich/cookie dough then stamp on the face of a bunny, bear or frog. Simply adorable!
---
Square Sandwich Cutter and Stamp Set
The Square Sandwich and Cookie Cutter allows you to not only cut a sandwich into 4 separate sections and remove the crust with ease it and stamp 4 cute animal faces onto each sandwich quarter
---
Wrap Bands Set – Silicone
These multi-purpose Silicone Wrap Bands are perfect for keeping yummy wraps held together or for holding bundles of carrots sticks and other yummy snacks together in the lunchbox.
You can use them to keep a lunchbox tightly closed while it's in the lunch bag, so all the food gets intact to lunch time. The Silicone Wrap Bands are absolutely adorable!
AVAILABLE ONLINE HERE
---

Reusable Food Pouch
Reusable food pouches that are built tough and on trend, something to suit all ages making food fun for everyone!
---

Rainbow Forks
My kids use these forks in their lunchboxes. These are a great size, 15cm long and perfect for eating fruits and salads. Spoons are also available.
AVAILABLE ONLINE HERE
---
SCHOOL BAGS
Designed for children to withstand the constraints of the school day.
Back Packs
Cute, colourful and a complete delight for both mums and kids, our range of children's school bags will make preschool, kindy, daycare and "big" school so much fun!
Lots of designs to choose from.
---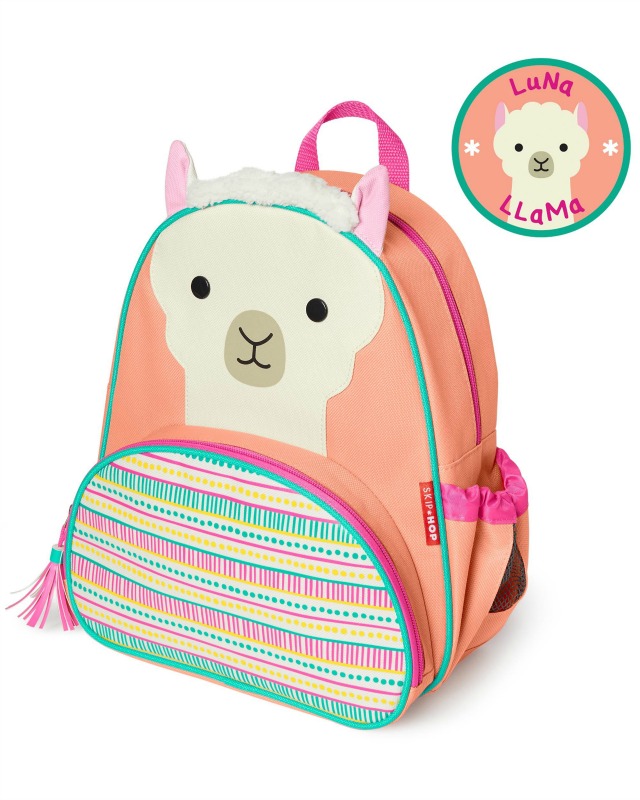 LLAMA BACKPACK
Backpacks with personality and practicality, the Skip Hop Zoo Pack is absolutely adorable with its cute design and great features! Skip Hop backpacks are "where fun meets function!"
---

Library/Swimming Bags
Library or swimming bags from Penny Scallan make carrying books and swim gear easy and stylish!! This lovely cotton canvas drawstring bag, many designs available.
---
EDUCATIONAL PRODUCTS
A great variety of learning resources and educational toys for kids of all ages. Have fun while your child develops their motor and social skills while learning at the same time.
123 FLASHCARDS
A set of 30 cute and colourful flashcards perfect for helping children learn basic number skills.
Includes number cards 0-20, 30,40,50,100 and mathematical symbol cards as well as suggestions for how to use the cards.
---
LEARN TO TELL TIME CLOCK
Kids in the digital era need a little extra help learning to read a standard clock. This educational toy is made of wood with movable hands and a chalkboard for writing out the time.
AVAILABLE ONLINE HERE
---

DISCOVERY KIDS ILLUMINATED ANIMAL GLOBE
Let your children discover the world with this amazing Illuminated World Globe-Featuring over 250 pictures of the world's most spectacular animals and sights. Ideal as a night light, this learning globe has a dual image effect-additional creatures appear in the oceans when the light is switched on! This stunning globe is great for learning about the different places in the world and allows your child to engage in endless journeys of fun and learning.
---
TIME FLIP CHART
Learning Can Be Fun-Time Flip Chart is a fun, freestanding flip chart, ideal for teaching how to tell the time.
Easy to store flat and pop up when needed, the Time Flip Chart has moveable colour coded hands on the clock face, including matching digital and analogue times.
---
EASYREAD WATCH
Help your child master telling-the-time using the EasyRead Watch. With a large, clear, detailed dial, colour coded numbers and using the unique EasyRead 3-Step Teaching System, it makes it easier to learn minutes, quarters, half, o'clock, past and to – as simple as 1-2-3!
---
ROUTINE CHART
I have been using these since my kids started kindy. If you find your constantly repeating yourself asking or yelling to the kids if they are dressed for school, have they brushed their teeth? Eliminate the nagging these charts which lists the expectations of the kids each morning. Available in a range of different colours and options for morning, afternoon, evening and personalised.
AVAILABLE ONLINE IN MY SHOP HERE
---
EQUATE TELLO GAME
A super mathematical-play puzzle game that makes learning fun!
The objective of the game is to group tree fruit pins, dots, and number cards by the same value. Includes 5 game boards, 20 number and pie chart cards, 55 chips in 5 colours and 55 tree "fruit" pins in 5 colours, 135 pieces in total. Designed to enhance visual perception, symbol formation and number comprehension skills.
---
FELT LEARNING CALENDAR
Teach them organisation and planning skills with our versatile Learning Calendar. Its Velcro pieces, featuring the days, months and holidays, lets your child plan out their upcoming month's activities. Plus, the pocket at the bottom neatly stores any extra pieces or notes.
AVAILABLE ONLINE HERE
---
PHONICS FLIPPERS
The 3 visually engaging phonics flippers will help children with letter recognition, blends, digraphs and more. By sounding out words, then finding correct letters to complete the sound and match to the corresponding picture card, children will develop basic reading and spelling skills.
---
Colour and Shape Clock
Put the fun into learning with the classic educational toy designed to help children learn time skills and to distinguish and sort shapes, colours and numbers through play. The portable clock has an easy to identify large minute hand, and a smaller hour hand, also with removable solid number and shape blocks to match the positions on the clock face.
---
Magnetic Times Tables Age 6-9
Learning for your child will be made more fun with this interactive magnetic times tables set.
---
STORAGE AND DESKS
To help you create organised and tidy spaces in your home.
LIGHT UP UNICORN DIGITAL CLOCK
This enchanting Light-Up Silver Unicorn Digital Clock helps them start their day off right with a dose of magic. The clock face lights up to display the date and the time plus easy-set buttons make this kid-friendly clock perfect for their room.
---
MORE ITEMS YOU MAKE LIKE

ESSENTIAL OILS
The Introduction Kit is a perfect kit if you're new to essential oils, it includes 3 of doTERRA's popular essential oils, Lavender, Peppermint and Lemon. Lavendar in particular is great for children feeling anxious about school it will give a calming and relaxing effect and promotes restful night's sleep.
---
Kindy Sheet Sets
Absolutely gorgeous to look at, this Floor Mat sheet set is styled especially for preschool, kindy, daycare and child care cots, mattresses and floor mats.
---