Have you ever planned to clean the house but couldn't find the motivation? The clock ticks to 3 and before you know it, it's time to pick the kids up from school or start the evening routine without having crossed anything off your to-do list. What I want to say to you all: YOU ARE NOT ALONE! We all procrastinate, lose motivation and struggle now and again. It's human nature. But let me tell you, the sense of accomplishment when you look at your clean house is well worth pushing through. You need to be your own cheer squad! Here are my tips to on how to keep going when feeling unmotivated. Below are some tips not only for tidying your house, but can be used in all aspects of life when you feel you need an extra push.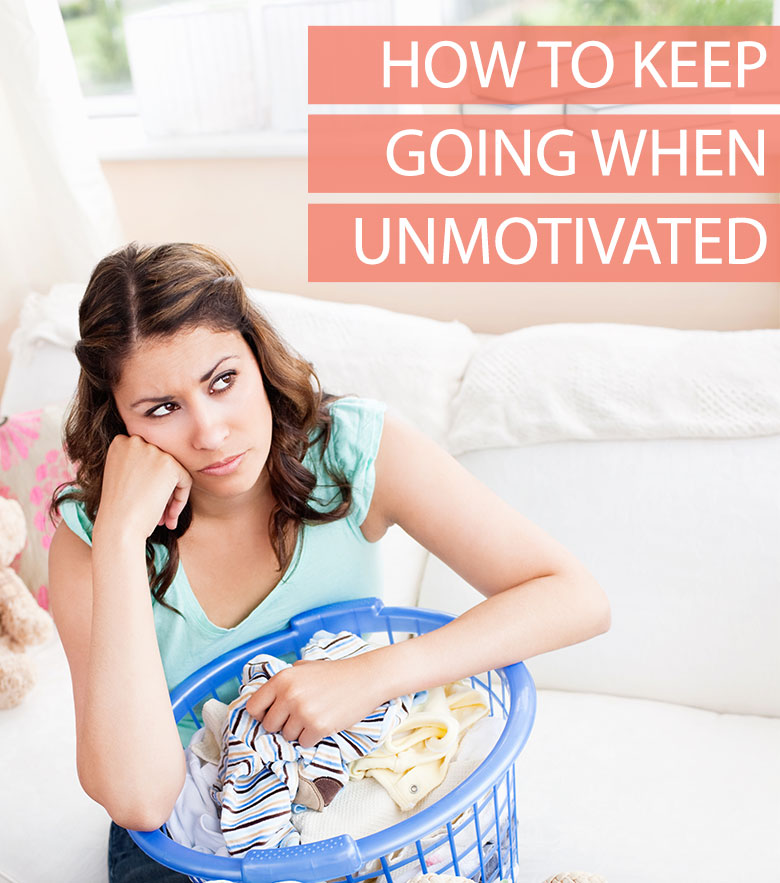 Start with easiest tasks first
There's no point in tidying the messiest room in the house first. You'll be turned off and lose energy early on in your cleaning endeavour. Begin with simple tasks and which will help you to build up the courage to tackle the harder tasks later! The sense of accomplishment is contagious and the more jobs you complete, the more motivation you will find.
Set Achievable Goals
Don't feel like you need to get everything done in a day. Set yourself realistic goals that you can actually achieve so you don't feel disheartened if it doesn't get done. By setting attainable goals, you will feel more motivated to complete them.
This would have to be my favourite of all these ideas. I personally have to finish one project before I can start another.
Chip Away At It
There's no point in starting a million things at once. If you take baby steps and make small changes to your house, it will contribute to a bigger picture.  Making small changes might not seem like much at the time. But once all those small changes come into view, you will notice what a big impact they've made.
Small changes are good for snippets of time:
set the timer for 15 minutes
spend 30 minutes after you put bub down on your goal
while you are waiting for dinner to cook in the oven
Don't Procrastinate
I know, I know… It's much easier said than done. But instead of thinking about cleaning the shower for thirty minutes, do it as soon as the thought pops into your head. This way you won't waste time dreading it and will find you'll get it done much quicker.
Get others to Help
Don't put so much pressure on yourself! Set chores for your kids to help you out or even ask your friends for a helping hand. Having others there to help can even make the most boring of tasks fun!
Read more: 50+ Age Appropriate Chores for Kids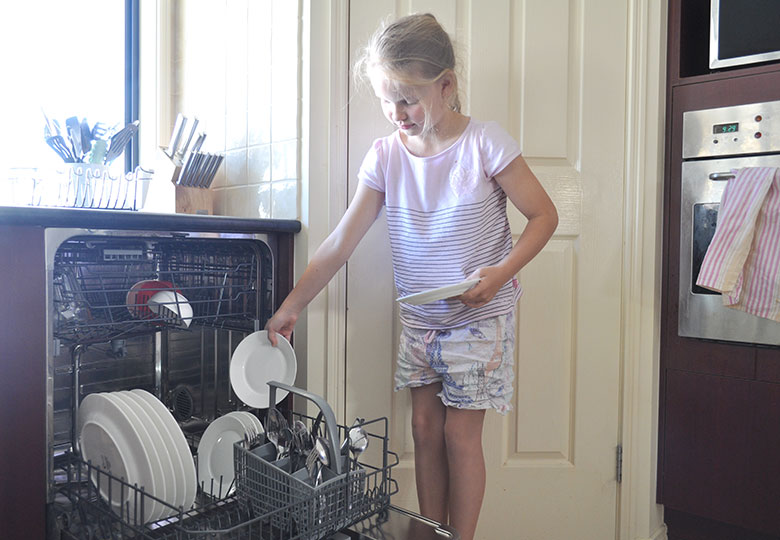 Use Affirmations
I love reading quotes and daily affirmations to help inspire and motivate me. We can learn a lot from these words of wisdom and they can kick start us into gear. Here is one of my favourites:
Our greatest weakness lies in giving up. The most certain way to succeed is always to try just one more time. – Thomas Edison
Make a to-do list
There is something so satisfying about physically crossing out a task on your to-do list. Write daily to-do lists and work through it. You'll be surprised by how motivated you become simply by wanting to cross off tasks!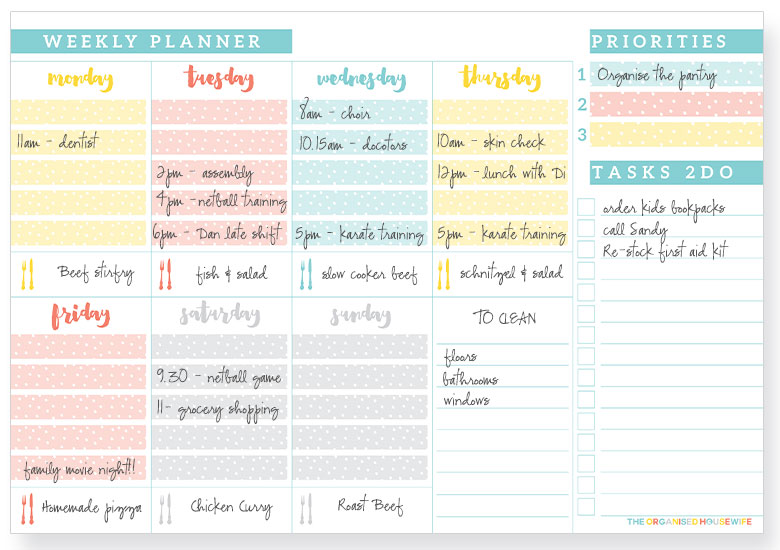 My weekly planner pad pictured above, is available here.
Play music or podcast
Playing background music or listening to a podcast is an excellent distraction from a tough task. Before you know it, all the bathrooms in the house will be squeaky clean by the time your favourite album has finished!
Reward Yourself
Set up a reward system for yourself. It doesn't have to be going out and buying a car after you've tidied the whole house (although, that would be nice present)… it can be as simple as a cup of coffee after the bathroom is clean. Little pleasures like this can motivate us to finish.
---
Some readers from our Facebook community suggested these tips to stay motivated:
Set a timer for 15 minutes a day, or even 10. Hopefully then it won't feel so overwhelming. – Lise
Need motivation? Empty your kettle/jug and then fill it with cold water…turn it on…See how much you can do before the jug boils! Reward yourself with a hot cup of tea/coffee/milo.   – Charlene
---

Struggling to find the motivation to clean your house? Don't know where to start? Feeling lost? Overwhelmed? Disheartened?
I can help! If you were looking for a sign to start cleaning your house, this is it. Join my 20 Days to Organise and Clean Your Home Challenge and transform your home.
THIS CHALLENGE WILL:
Reclaim your space with effective organising solutions
Help you know where to start
Allow you to take control of your home
Stop you nagging your partner and kids
Allow you to make the changes you have always wanted but didn't know how
The Challenge starts 13th March. Don't miss out! Registration closes Midnight 11th March. Sign up now and take the first step to having a happier home.

Do you have a tip to share that helps you get the job done when unmotivated?