This 'Honey To-Do List' will provide a helpful hint to your partner or loved one, of the little jobs that need doing whilst you're both stuck at home.
Creating a to-do list and keeping busy will be our saving grace during self-isolation – for ourselves, our children, and even our well-meaning partners. So with this in mind, let me introduce the new 'Honey To-Do List'. The perfect way to serve up an oh-so-subtle reminder of the artwork your partner's been meaning to hang, the hedge that's been crying out for a little TLC, or those blown bulbs that just don't seem to be changing themselves.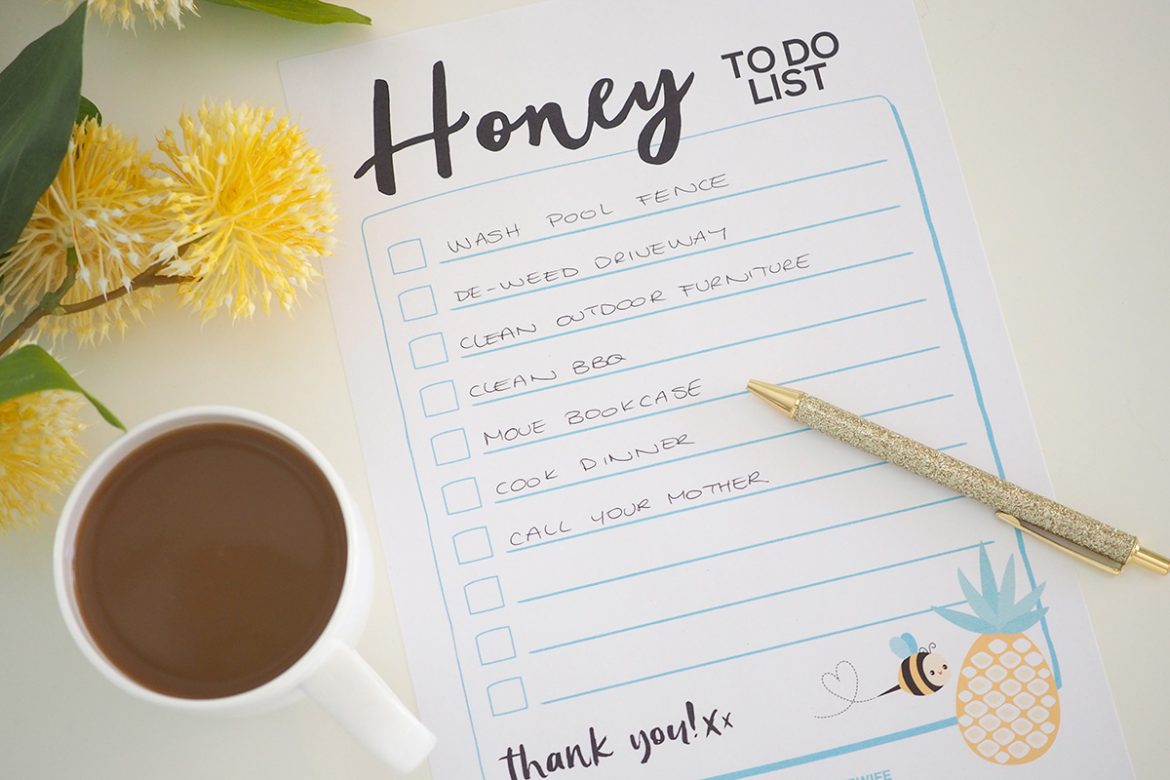 Self-isolation has well and truly set it. The kids are busy with online school work, your to-do list is growing longer by the hour, and your partner is… well, possibly they're just disappointed the sports have been cancelled. So now that you finally have some help at home – and no sport on the TV! – how will you fill the time? The mind boggles…
Whilst there'll be plenty of time for all those things that just popped into your mind (you were thinking about gardening together weren't you? LOL), there'll also be heaps of time (so much time!) for your honey to lend a helping hand around the house… and this printable will help!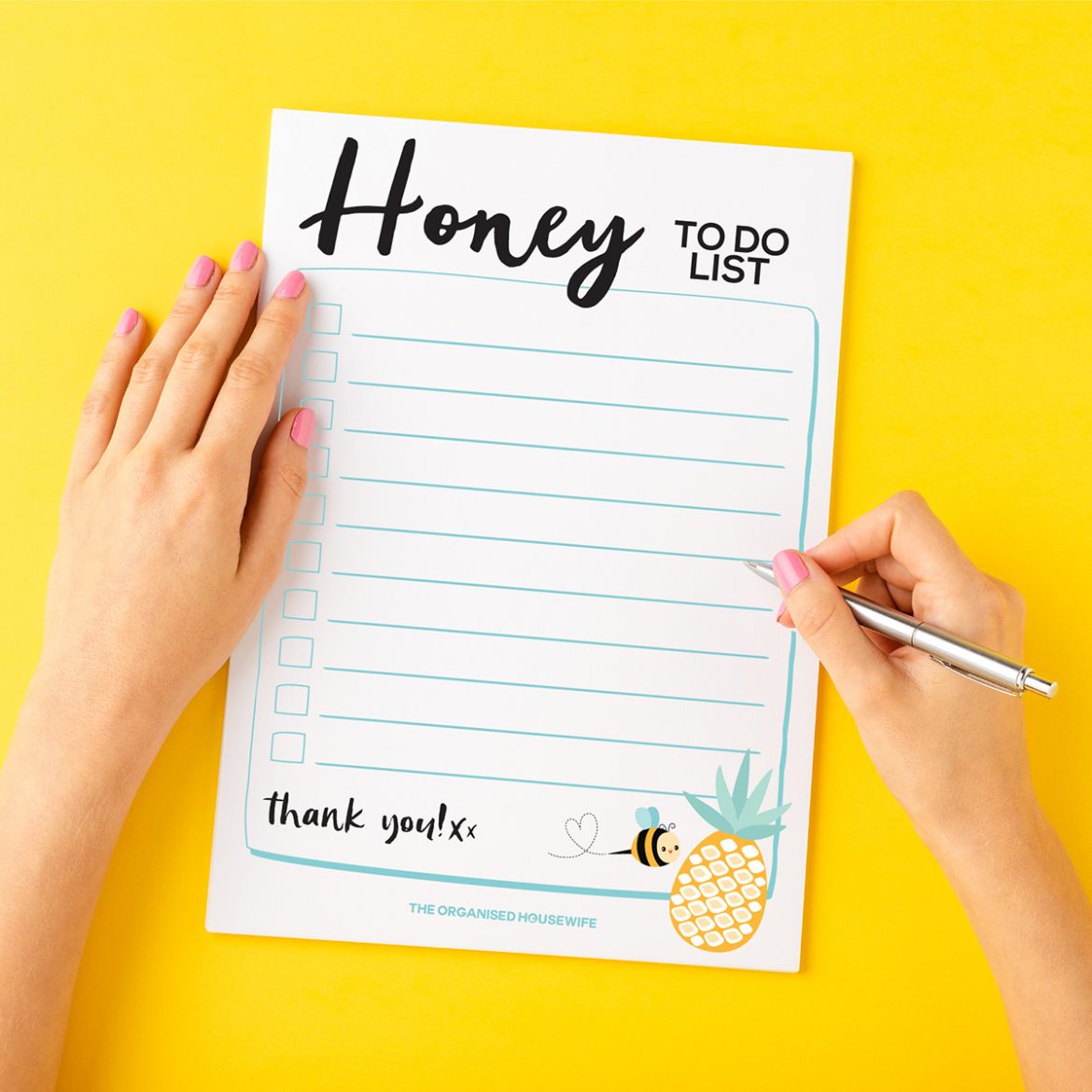 This pretty planner can be purchased, printed, and popped on your fridge, ready to jot down all the tasks that have been piling up this past year.
If your partner needs a little prompting, feel free to add rewards for completing tasks – similar to a sticker-chart for kids (you're thinking of gardening again aren't you?). Regardless of how you get them engaged in this to-do list, at least you'll avoid your honey complaining that they've got nothing to do without the sport on.
WHAT'S THE ONE BIG TASK THAT NEEDS DOING IN YOUR HOME?
---
Pin this image below to Pinterest!