Remove odour and damp from your home with this natural and eco-friendlier alternative to chemical air fresheners and other moisture absorbing products. Now available at Organised HQ are Natural Bamboo Charcoal Odour Eliminating Air Purifying Bags.
I started looking for a natural solution for moisture absorption and air purification during a period of weeks of very heavy rain last year. And we had been receiving loads of questions from our community asking for advice on how to prevent and clean away mould and deal with damp in the home. I discovered a solution with natural bamboo charcoal which acts as a natural sponge to eliminate odours and absorb moisture. It's been a long process, I started in April last year, but I am so pleased to be able to now stock these at Organised HQ, as they are a more lasting and eco-friendlier alternative to other solutions out there!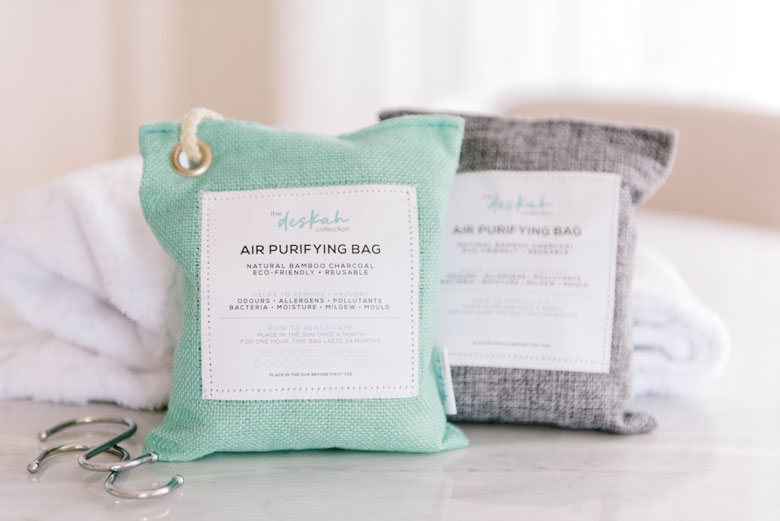 Bamboo charcoal, also often referred to as activated charcoal, is odourless and has a high absorptive capacity. It can absorb unpleasant odours, remove bacteria, harmful pollutants, allergens and moisture in the air.
Why bamboo charcoal? It is found that bamboo charcoal is four times more porous, which increases its effectiveness. The millions of pores on the surface of bamboo charcoal are crucial for trapping and storing many pollutants and other contaminants. I have put them throughout my home to absorb odours and moisture. I was happy to be able to pop a few in my son's bedroom and wardrobe (teenage boys can be stinky!) LOL.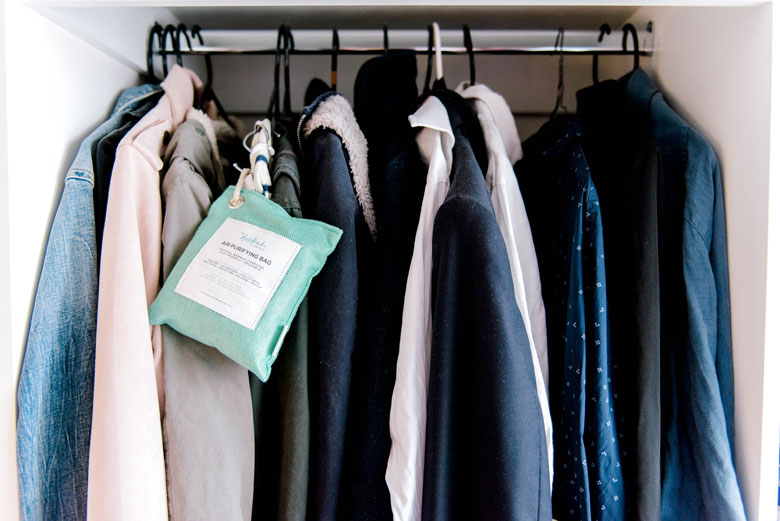 The Bamboo Charcoal Air Purifying Bags are ideal for use with your clothes, and to hang in your wardrobe as they are fragrance-free, so no chemical smells that might irritate you. We have S hooks available so you can hang the bags in wardrobes.
All Natural
The bags are 100% natural bamboo charcoal, and are fragrance-free and contain no harmful additives, chemicals or toxins. These are a wonderful chemical-free option to use in your home. Commercial air fresheners mask odours by releasing fragrance, these chemical-free and non-toxic bamboo air purifying bags are a natural alternative. Commercial moisture absorbers that are most commonly available contain toxic chemicals that can cause harm if you come into contact with them. Avoid having such nasty chemicals in your home around your children and pets with this non-toxic completely natural alternative.
Eco Friendly
One of the most remarkable aspects of the Bamboo Charcoal Bags is that they are reusable and the longevity of use. The bags can be reactivated each month by placing them in the sun for an hour and can be used for up to 24 months. After two years of use, you can then recycle or compost them. Sprinkle the charcoal into your garden to promote plant growth and providing nutrients and water retention in your soil. This way you are not adding to landfill, unlike standard commercial moisture absorbers which are generally single-use plastic.
No more stinky shoes
We all have those one or two pairs of shoes that are just particularly on the nose. If you have teenaged boys in your house then shoes can be a major air pollutant in the home. The smaller Bamboo Charcoal Air Purifying Bags come in a pack of two. We have specifically designed these for use as natural odour absorbers for shoes. I'm planning on using these for all my son's shoes. I must admit I also have one pair of shoes in particular that are always stinky (so it's not just teenage boys).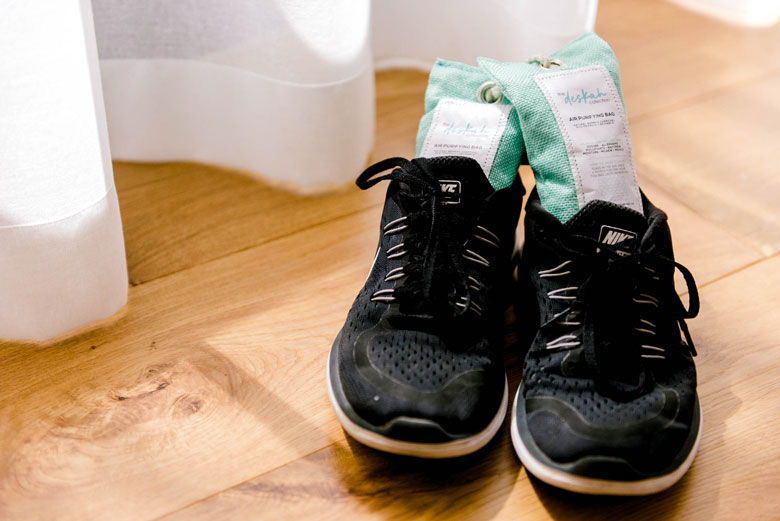 Where to use Bamboo Charcoal Air Purifying Bags:
Because they contain all-natural ingredients, the bags are safe to use throughout your home anywhere that you want to absorb odours or moisture.
Any high moisture areas
Bathroom
Laundry
Linen Cupboard
Clothes drawers
Hang in the wardrobe with a S Hook
Inside gym and sports bags
Inside shoes and boots
Around pet beds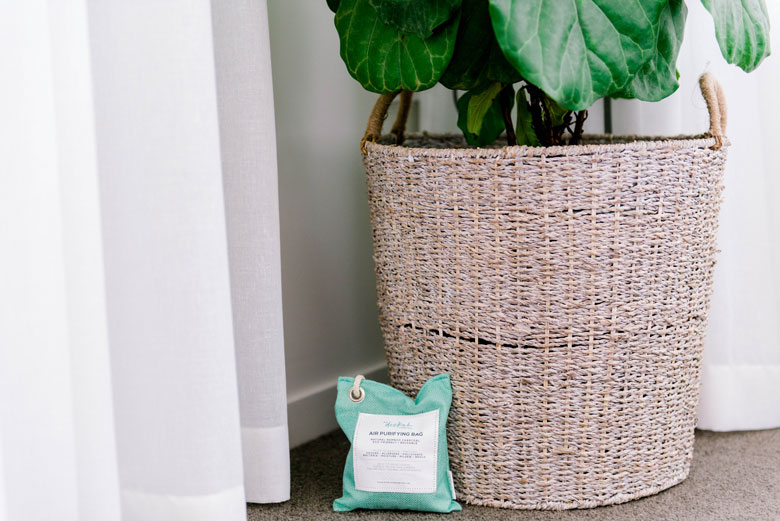 Where do you need to use Bamboo Charcoal Air Purifying Bags in your home?
---
Pin this image below to Pinterest!