It's important for busy mothers to look after themselves, make time for themselves, and ensure they don't burn out – here's some self care tips to help do just that!
I have been a stay at home mum, a work from home mum, and a leave the house and go to the office mum… and basically they were all exhausting. Motherhood is exhausting (however you're doing it!) which is why we all need to make some time for ourselves. To take a deliberate and very conscious approach to being happy.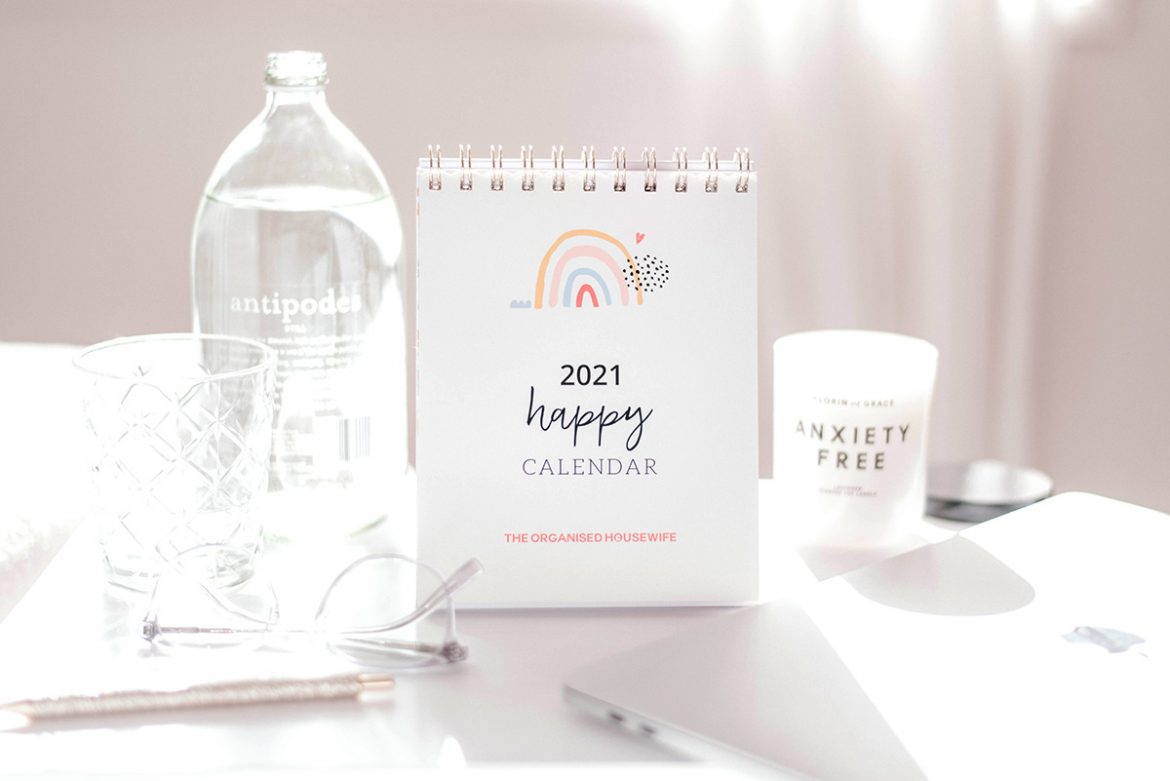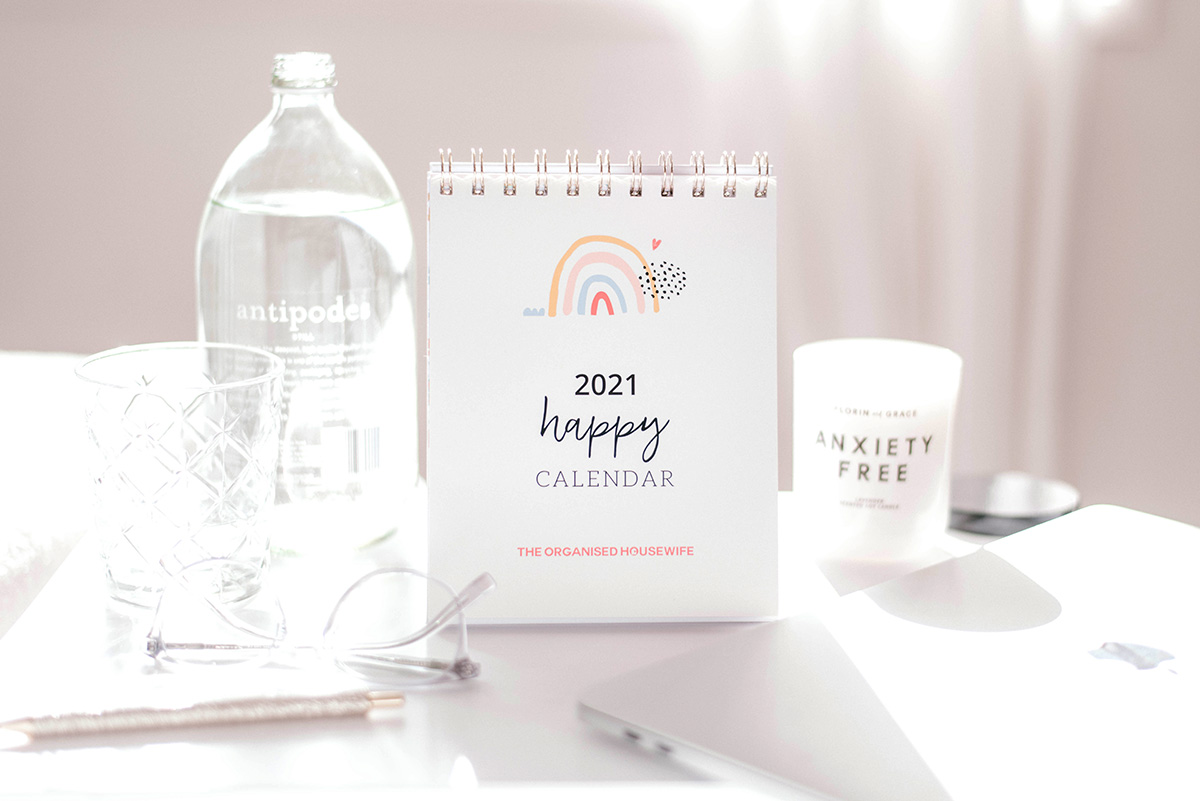 Shop this Happy Desktop Calendar here
When I was a stay at home mum, I found it endlessly frustrating that people would presume my life was easy. Whilst I loved being a full-time wife and mum, there were some days it really did my head in! Being a SAHM was physically demanding and at times felt like the hardest job in the world.
Stay at home mums are:
CEO of the household

Cleaner
Chef
Taxi Drive
Laundry Operator
Teacher
Cheerleader
Referee
the list can go on and on and on…
Apart from the physical demands, it can be really emotionally demanding as well. In the early days it felt really repetitive, and when the kids were sick, upset or constantly crying I felt so alone. Now that the kids are a little older, the fighting and dobbing is what drives me crazy!
Heading off to and joining the working world wasn't any easier. In addition to maintaining the home, I also had the added emotional guilt that comes from missing school assemblies or simply not being there for my kids the way I once was.
Motherhood is tough, and we always tend to put others first. Far too many women forget to take 'me time' because they feel they don't have the time, don't deserve it, or don't need it. Some mums even feel guilty for leaving the kids at home while they are out having fun. Realistically speaking, we probably all feel guilty but we shouldn't, because the benefits far outweigh the guilt. I need to take time out, and I feel I am a better mum for it. To get out of the home and spend time not being a wife or a mum, but just being me feels incredible! I come home happy, refreshed, relaxed, and ready to take on the next day. I also usually miss my kids while I am out, which makes me appreciate the time I have with them even more.
Time-out won't just happen though, we need to schedule it in, ask for our partner, family or friends to look after the kids.
We need to make ourselves a priority, and here are some ways I do just that:
Girl Time
Life gets too busy these days to chat on the phone with friends like I used to. When the kids were young it was especially hard as they would find that the perfect opportunity to want to talk to you, fight, or have an accident. The best way to catch up with a girlfriend is to leave the kids at home and have lunch, dinner or coffee with a friend. I like to take it that one step further and go to the movies as well. It's a great way to tune out and enjoy a few quiet hours with good company. Even join a craft group or a book club.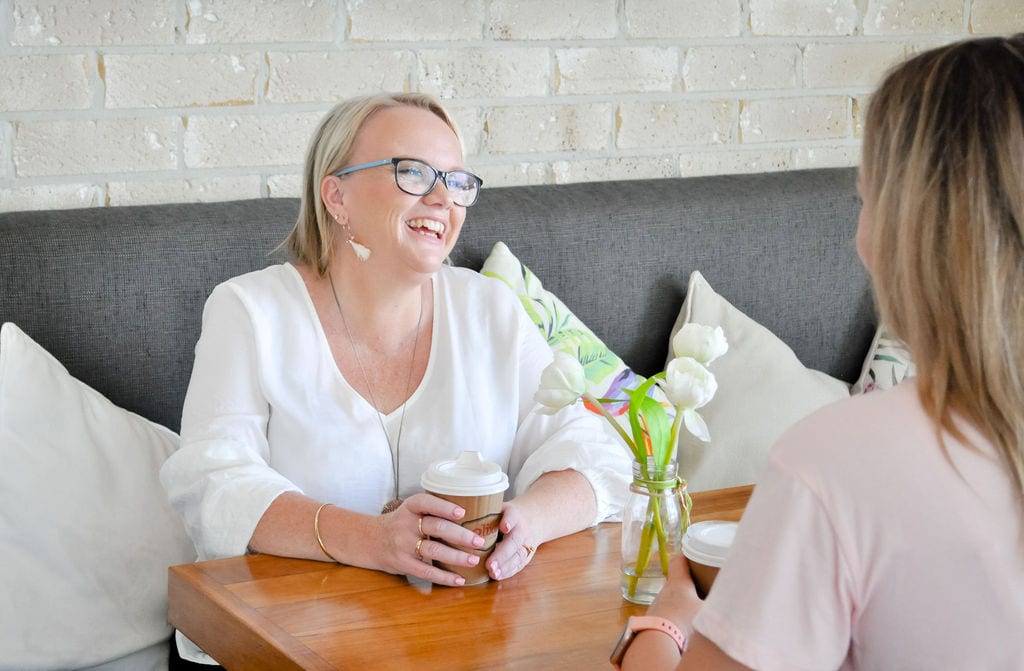 Schedule It In
First and foremost, you need to schedule in time for yourself. I understand how one day can bleed into another, and another, and another, and before you know it Christmas is here and you haven't done anything for yourself all year! In a bid to help more women schedule in time for themselves, I have included pre-written self care tasks in The Organised 2021 Daily and Weekly Planners to prompt a little self love each and every month. There is also space to set yourself healthy goals and intentions for the months and year ahead. These planners are all about keeping your mind, body, and mood on point, because let's face it, we can't look after others unless we look after ourselves first!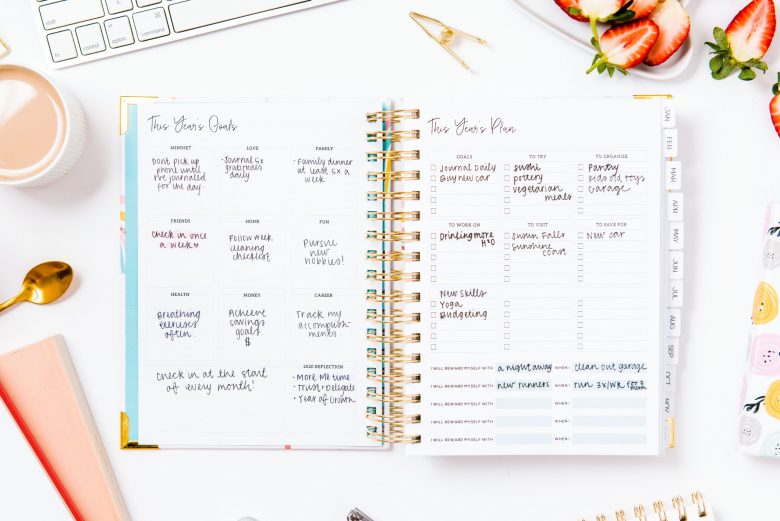 Alone Time
Going to the gym or for a walk usually gives me a wonderful burst of energy for the rest of the day. When the kids were little, a 'child free' trip to the grocery store was a very welcomed outing.
One of my favourite things that my husband would do when the kids were little (and he could see I was reaching my limit!) would be to lay me down on the couch, make sure I had a show or movie to watch on TV, and take the kids out for a few hours. Out to the beach, a park, visit the grandparent or a bike ride. Not only did I need this time out, it was also really beneficial for him to spend time with the kids.
Another relaxing (and very therapeutic) option is to get an adult colouring book. You can do this in bed, at the kitchen table, or outside under a tree – just bliss out and channel your inner child as you colour up a storm!
  FIND HERE: 20+ Free Adult Colouring Pages

Pamper
Going to the hairdresser, beauty salon, or getting a manicure/pedicure not only helps with getting out of the house, but it allows you to walk away feeling great, with a new hairstyle or pretty new nails. You could even go one step further and occasionally treat yourself to a massage to help relieve any tension your body may be carrying.
If getting out of the house is a little hard with little ones running around or limited money at your disposal, why not bring the day spa to you?! A relaxing bath, beautifully scented candles, and a DIY face mask might be all you need to rejuvenate and re-energise.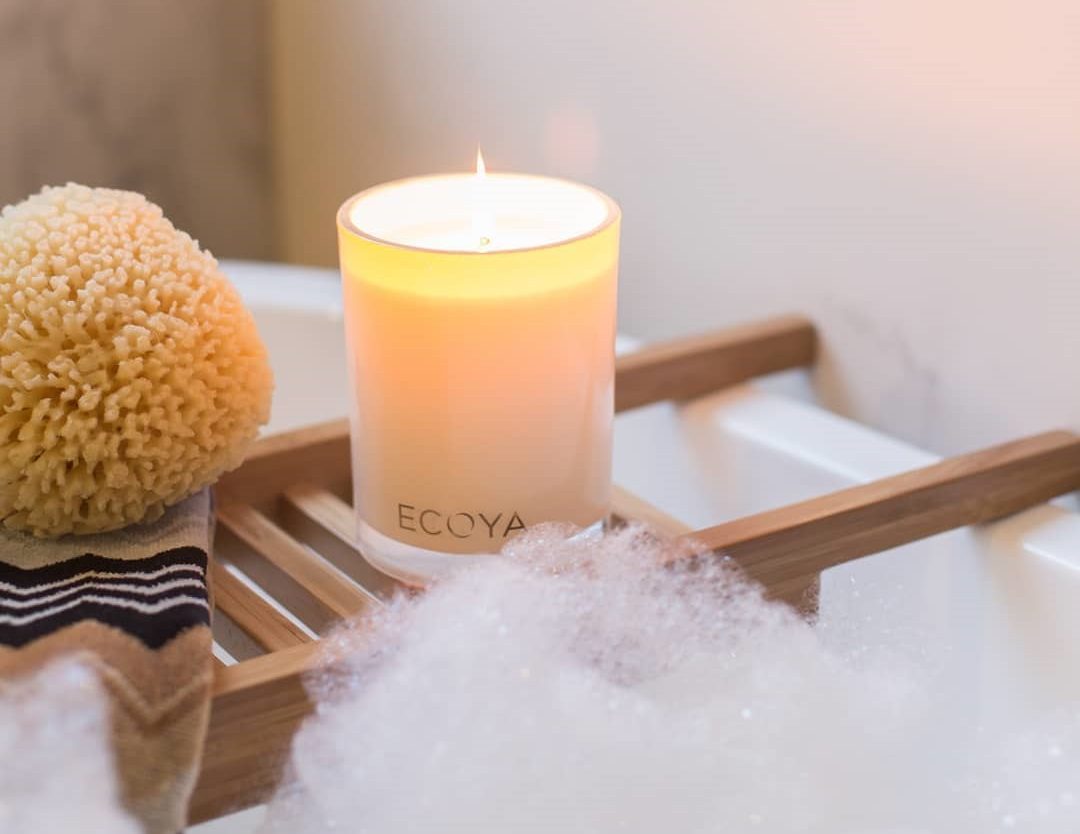 Keep Calm At Christmas
With Christmas quickly approaching, it's important to get a plan in place so that you can stay calm amongst the chaos. It's for this exact reason that I created this Christmas Planner, which helps put you back in control of gift giving, budgeting, meal prep, Christmas events, and so much more! It's available as an instant download from The Organised HQ shop here.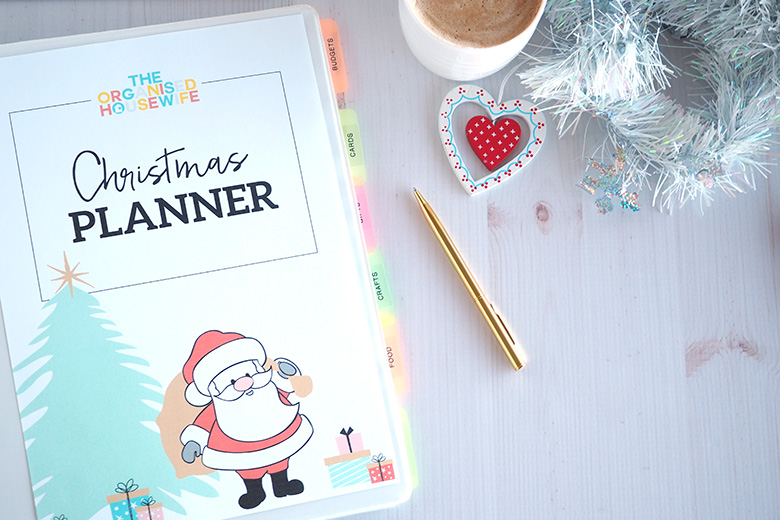 Don't feel guilty about needing time-out for yourself, remember the benefits!
Do you have me time for you? How will you make this happen?
---
Pin this image below to Pinterest!