5 simple tips for how to care for the candles around your home to ensure they are safe, long lasting and looking their best. So you can enjoy your beautiful candles for longer!
I do love to have candles around the home, burning a scented candle always makes me feel happy. They are an excellent gift idea as well for those people who can be difficult to buy for. At this time of year we are all more likely to have candles decorating our home to add some festivity. So I have some easy tips for you to look after your candles to ensure their longevity and that they stay looking their best. Most importantly to make sure that you are always using them as safely as possible, candles are a naked flame after all.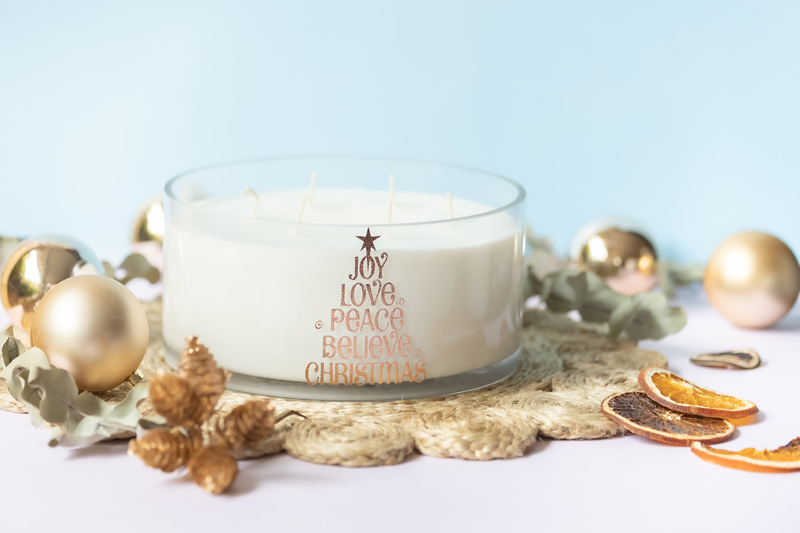 1. Trim your candle wicks
Before the first time you use a candle, trim the wick to 6mm, this encourages a nice even burn and reduces possible soot from the candle. Trim the wick every time you light the candle.
2. Set the candle memory
The first time you burn a candle, let it burn for one to three hours depending on its size. You want the wax to completely melt evenly across the top of candle. A good guide for how long to burn the candle is one hour for every 2.5cm diameter of the candle. This even first burn prevents the candle from tunnelling, creating a depression in the centre of the candle, and means that your pretty scented candle will last that much longer.
3. Be careful where you place your candles
Don't place your candles near curtains or soft furnishings. Avoid burning them in places where a breeze or draught can reach them. Make sure they are on stable and heat resistant surfaces and won't be knocked over easily. Don't forget to keep them out of reach of children and pets. If you're creating a display of candles, keep each candle separated by at least 10cm, if they are too close together, they can affect each other when lit and possibly increase the risk of collapse.
  SHOP: Florin and Grace candles here.
4. Keep your candles clean and store them when not in use
Regularly give your candles a wipe down when they are cold to prevent dust build up and remove any debris that may have landed on the surface of the candle, such as wick trimmings. When your candle is not in regular use store it away in a cool and dark cupboard. Sunlight can weaken or spoil the scents of your scented candles.
5. Don't burn your candles for too long
Be careful not to burn your candles for too long. For most standard candles the recommendation is no more than three hours. Check your candle box when you purchase it, as there are some candles designed to burn for longer periods. If a candle is burnt too long without being allowed to cool and solidify again, it can burn out the sides or create wax pools which are a fire risk. Also never leave your candle unattended when lit.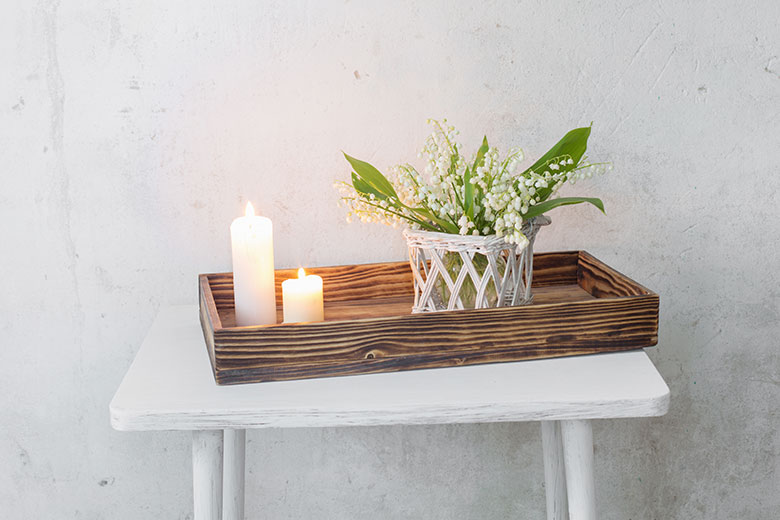 Candles really add something to the home and I hope these simple tips help you to enjoy your candles for longer. Candles make a great present idea as well, as there are so many lovely candles out there, you can find something to suit everyone! Shop our candle range here.
Do you like to burn candles around the home?
---
Pin this image below to Pinterest!