Saturday's I will be posting quick tips, answering reader question (so please email them in if you have any) or I may just take a blogging day off.  Today I will show you a little more around my laundry.
This storage system also has a shelf on top, perfect for storing the washing basket.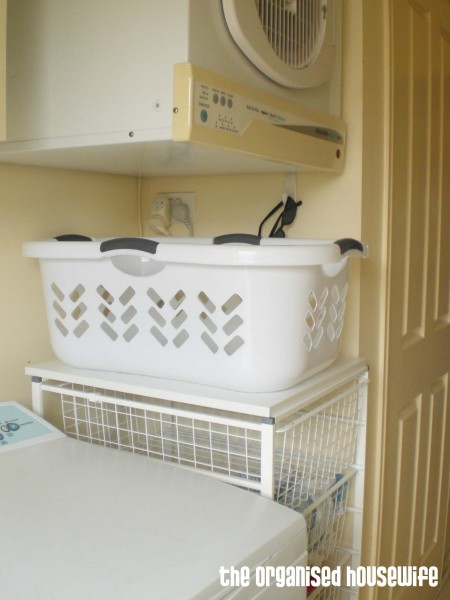 I like to wear sunglasses when I put my washing on the line, it's just so glary outside.  So I have used one of my most favourite products a 3M Command Hook (I am 3M's biggest fan), and keep a pair close by just for washing.  These are an old pair of sunnies very scratched, but they do the trick.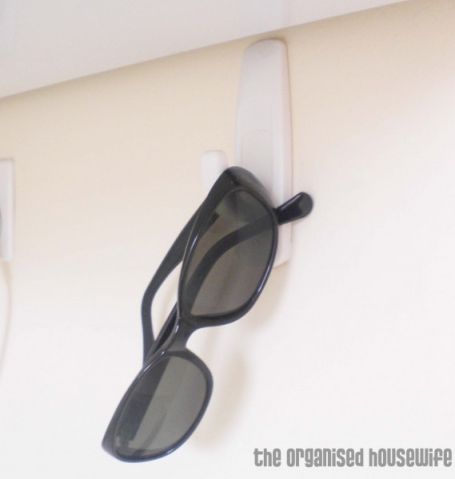 We have just recently installed this IKEA drying rack, ideal as it frees up floor space compared to a clothes hoist.  It allows me to dry items that I don't want in the sun like kids swimmers and other dedicates, as well as drying items over night like uniforms and sporting gear.  It is adjustable, but I use the side hooks for little items like swimming pants and bras.  Yes it is high up from the ground, I need a step stool to reach….lol.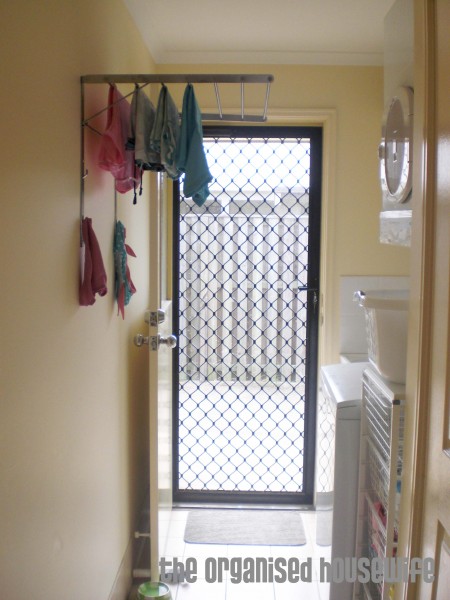 ********************************************************
I'm going to the Aussie Bloggers Conference thankyou to my sponsors – Felton Grimwade & Bosisto's Pty Ltd • Axon Education Centers • Inner B.