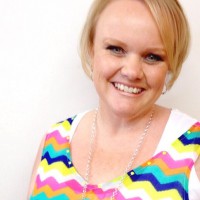 Hi I'm Kat, the writer of  The Organised Housewife.  I am mum to 3 kids, 11 year old twins (Mr and Miss Tween) and a 9 year old (Miss 9) and I am married to a wonderful man. I am a WAHM (Work at Home Mum) and I love that blogging has now become my full-time job.   This blog is to help inspire and motivate you to have an organised, clean and clutter free home.  Please use the ideas and tips shown on the blog and adapt them to suit your home, family and lifestyle.  See more about me HERE.

Visit The Organised Housewife online shop for printables to help you stay organised around the home and help you to create routines.  With items such as the Christmas Planner, Cleaning Checklist, Kids Routine Charts and so much more.  Many FREE printables are available.
Visit shop HERE.

There are several different subscription options for this blog:
DAILY TASKS – One simple cleaning, decluttering or organising task will be sent to your inbox 5 days a week, Mon-Fri. 

WEEKLY NEWSLETTER – This newsletter will be emailed to you once a week with updates on blog posts and recipes from the blog.
Subscribe HERE.

You will also find me chatting on Facebook and pinning on Pinterest, I do have a twitter account but am rarely on there.  Follow along on instagram to see a more personal side of me.  Click images below to follow.

I am often asked "I need help but where do I start"?  I start at the front door of my home and work my way through from left to right.  I firstly declutter, organise and then clean.  View this page to help you to determine what your organising goals are.
You can also follow the decluttering challenge HERE.
Visit the Organising by Room page to easily view the different organising tips for a particular area of your home.  Click on the images below to get started.

See our frequently asked questions HERE.